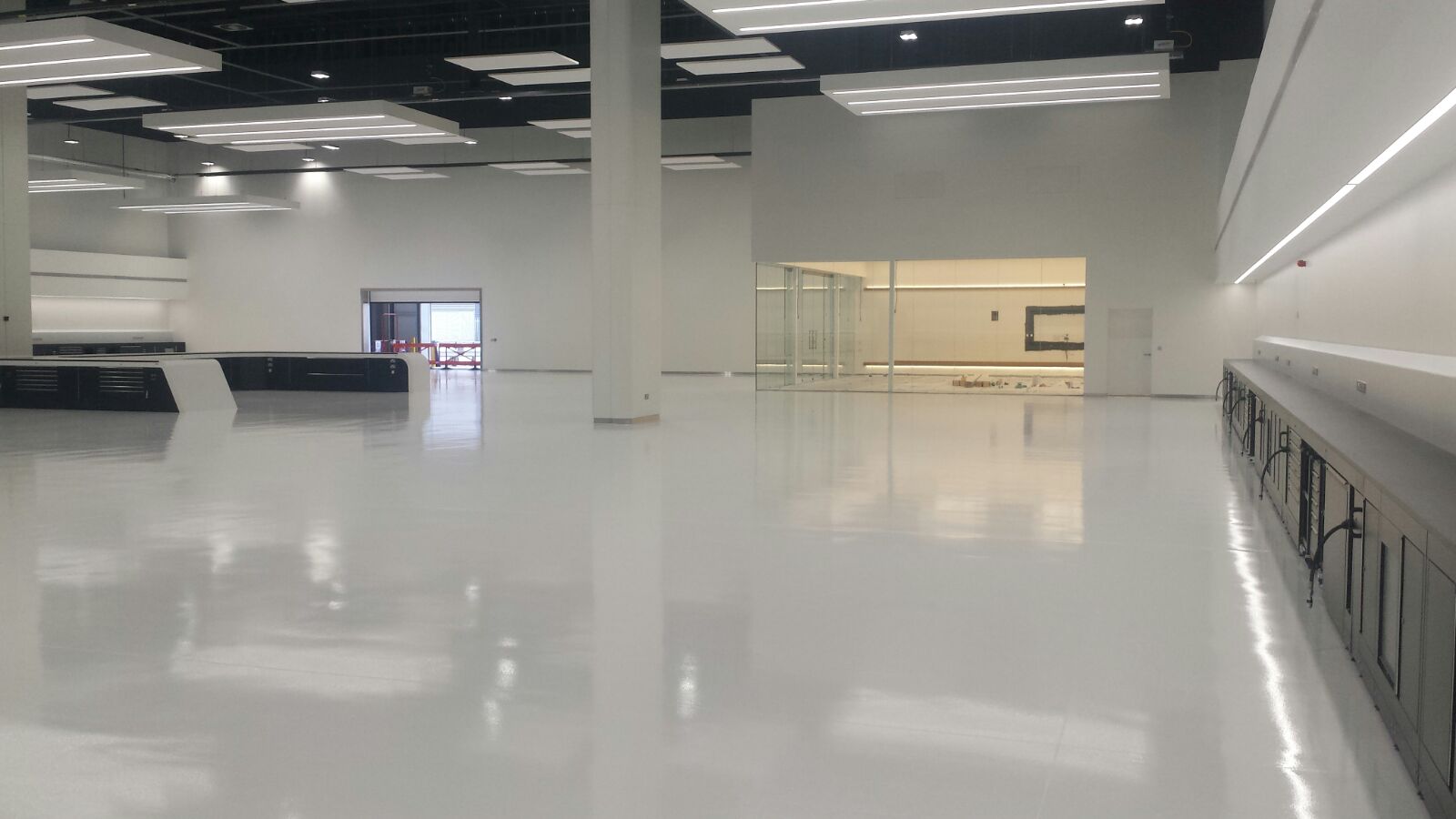 THE UK'S LEADING RESIN FLOORING SPECIALIST
Resin Flooring & Epoxy Flooring Manchester
Industrial Flooring Manchester
---
If you're based in Manchester, you're probably going to want to choose industrial flooring specialists that are nearby. After all, there's no point going further afield if you don't need to. If it's resin flooring in Manchester that you're after, Impact Flooring are on hand to help. At Impact Flooring, we have worked with a number of fantastic businesses and a large number of these wanted resin flooring. Resin flooring in Manchester is extremely popular and when you consider the number of great benefits, it's easy to see why.
Why Choose Resin Flooring Manchester?
---
There are a number of reasons to choose resin flooring. For example, resin flooring is extremely easy to clean and this is ideal if your business is often left with a dirty floor at the end of the each working day. Dirt and debris can be easily removed from resin flooring, often all that's required is some basic cleaning products and a little bit of effort. Even chemical spills and oil leaks can be cleaned from resin flooring, which means there's no worry of these causing lasting damage.
Though a number of industrial flooring solutions are durable, resin flooring is one of the strongest. It can withstand constant use, heavy machinery, foot traffic and general wear and tear. This means there's no worry of it breaking easily or needing repairs within a few months of it being installed. At Impact Flooring, we install resin flooring with longevity and strength in mind.
All industrial flooring solutions are at risk of being damaged and some damage easier than others. Luckily, it's very difficult to damage resin flooring. Not only does this mean that there's no risk of employee health and safety being compromised by a broken floor, but it also cuts down on repair costs.
Epoxy Flooring in Manchester
---
If you're looking for epoxy flooring in Manchester, you have come to the right place. At Impact Flooring, we have a great deal of experience in designing and installing resin flooring for a wide range of businesses. Regardless of the industry you work in or the type of working environment, we're able to provide a high quality resin flooring solutions. We understand that industrial flooring needs to be long lasting and durable, which is why we complete everything to a professional standard. To find out more about epoxy & resin flooring in Manchester, get in touch. Contact us today on 02476 993 895 or via the online contact form.
REQUEST A CALLBACK
Contact Us
"*" indicates required fields
For bespoke industry flooring solutions talk to Impact Flooring today.
We offer free no obligation advice and can provide a price range on the first call.



Impact House, Short Street, Nuneaton, Warwickshire, CV10 8JF