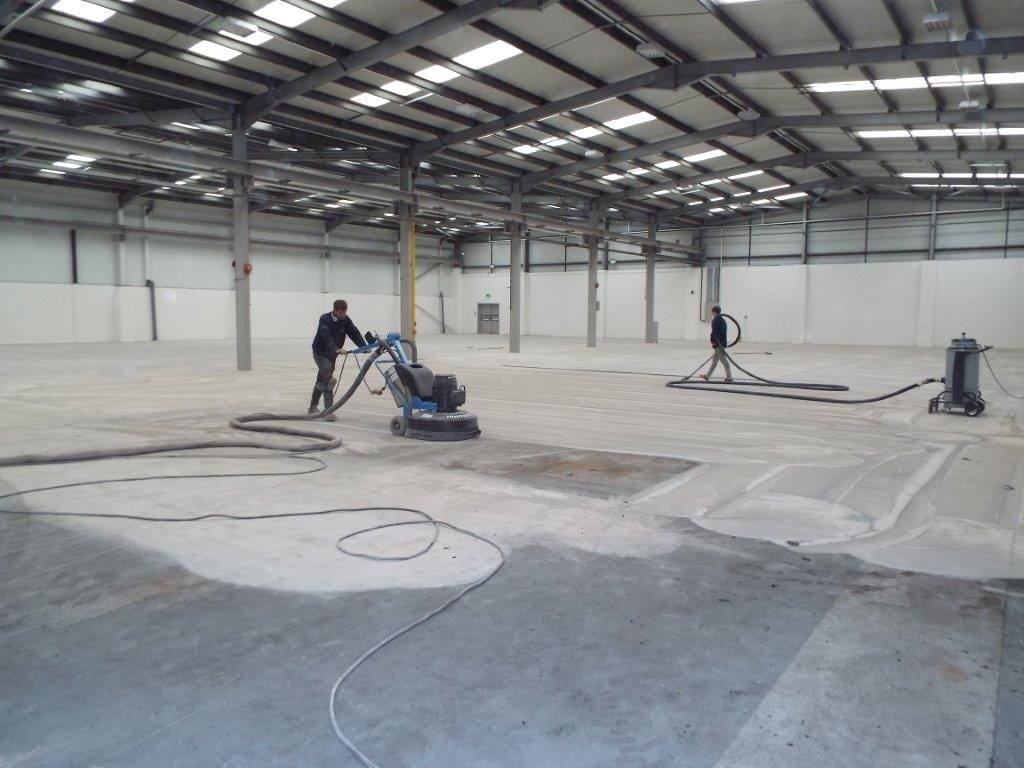 The UK's leading resin flooring specialist
Floor Preparation

Industrial Flooring Preparation
---
At Impact Flooring, we offer floor preparation as a standalone service or part of a complete flooring package. Impact Flooring will offer a bespoke solution depending on the floor that is currently being utilised. Two of the most common floor preparation techniques that we use are shot blasting and diamond grinding. Yes, they may sound messy, but it is all carried out under powerful three-phase vacuums that virtually eliminate dust creation. After shot blasting and diamond grinding, we do edge grinding. Edge grinding is carried out by small handheld diamond grinders, again with no dust creation.
Methods of Surface Preparation for Concrete Floors
To start out and as a first step in the process of surface preparation for concrete floors, we remove any and all traces of grime, calcareous salt, paint stains, and/ or oil. Next, the layer that is situated on top of the concrete floor – otherwise known as 'laitance' – must be removed. Laitance consists of a blend of water and fine sand. The blend, which is referred to as 'filler', rises to the surface when the concrete floor is being floated. Once the laitance becomes hard, it creates a dense layer. This is ideal, but the problem is while the laitance is dense, it also becomes brittle. Thus, the laitance layer must be removed prior to the primer being applied. Incidentally, a primer is used during the surface treatment of floors that are made of concrete. The laitance layer is removed so that the concrete below, which is a porous surface, can be adequately penetrated. Laitance may be removed by applying certain chemicals or mechanically (shot blasting).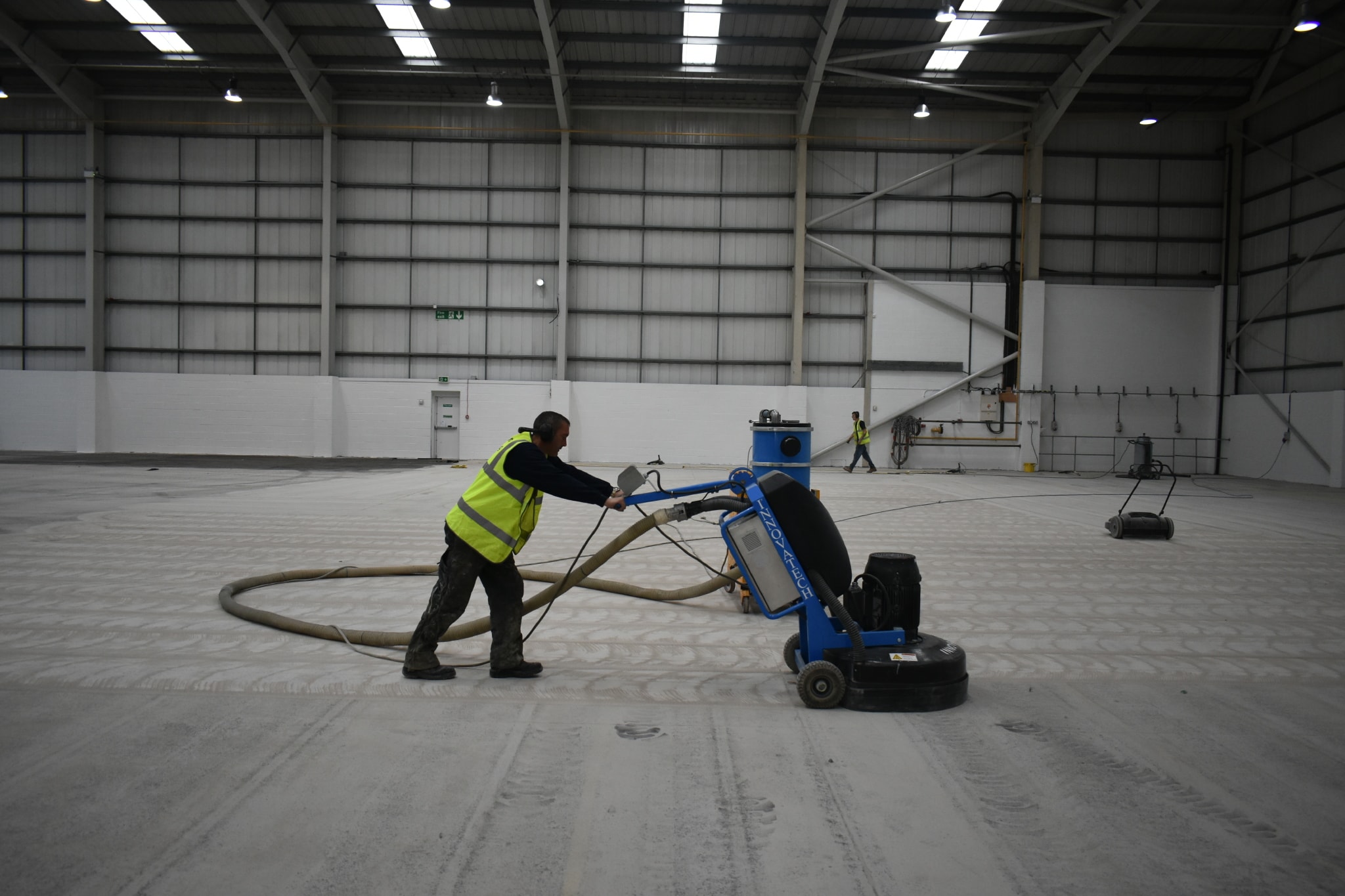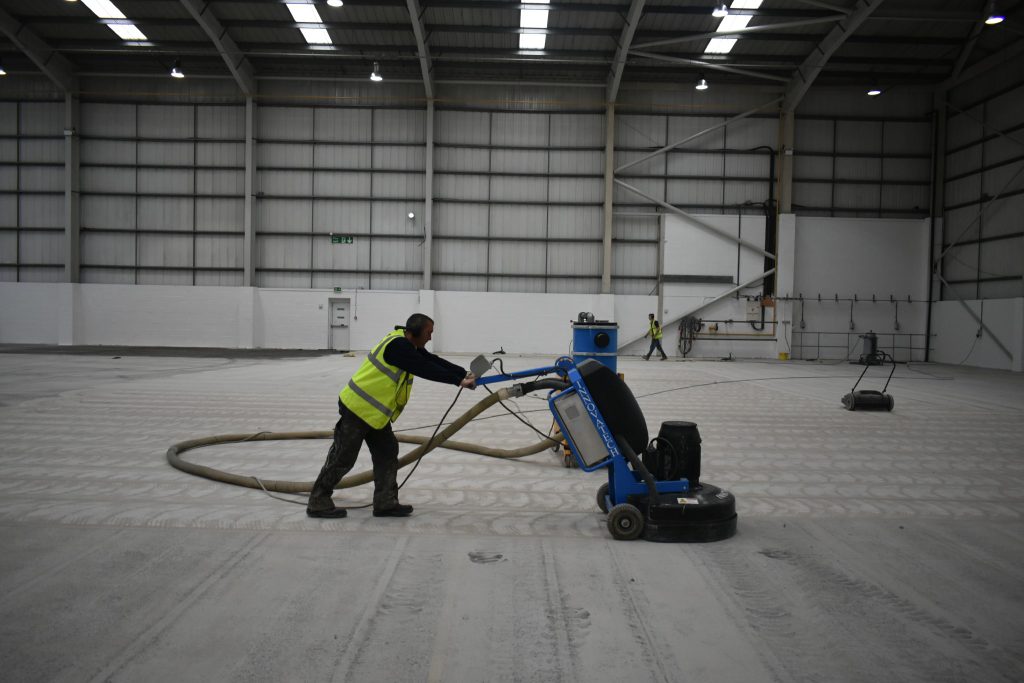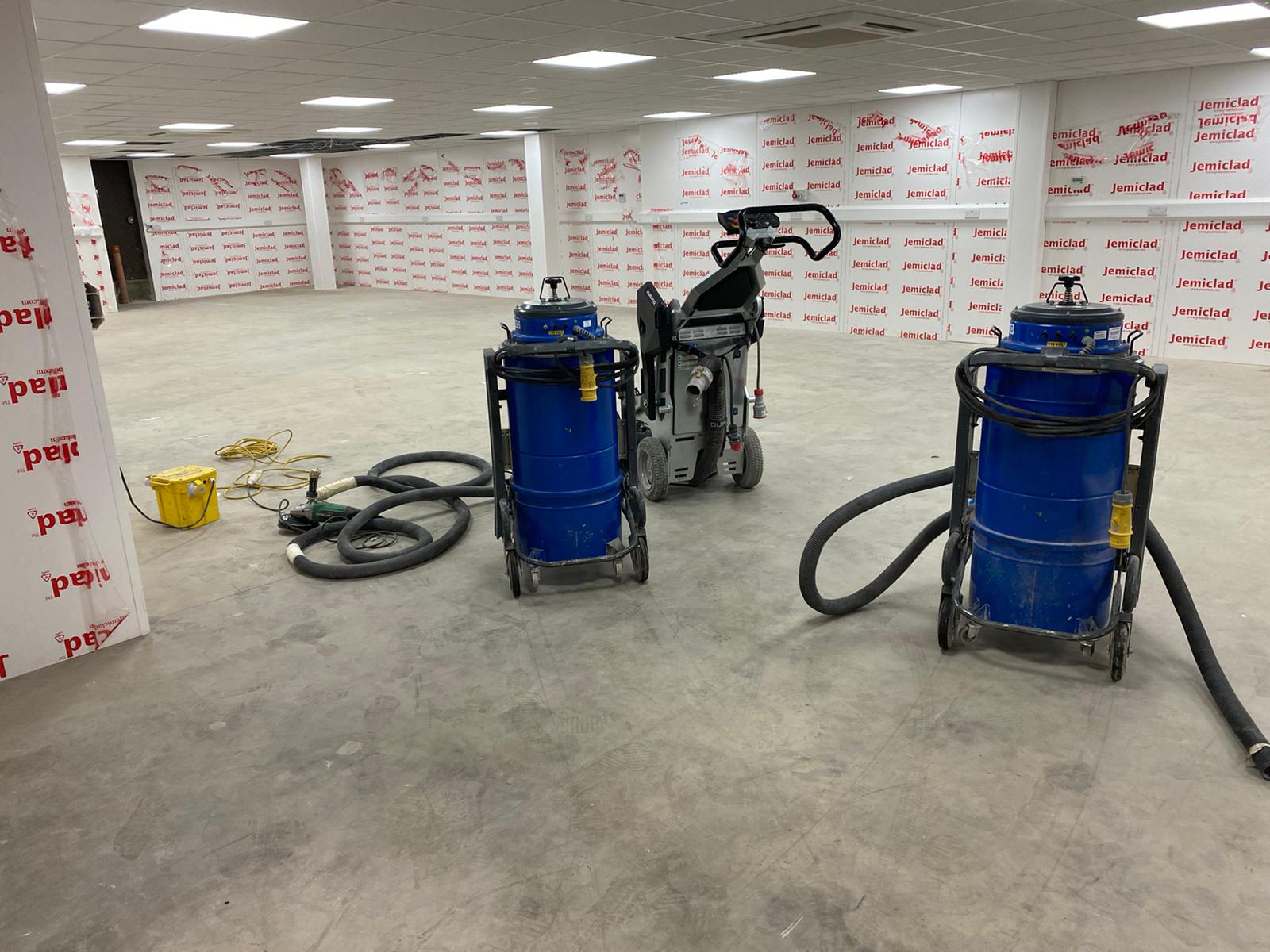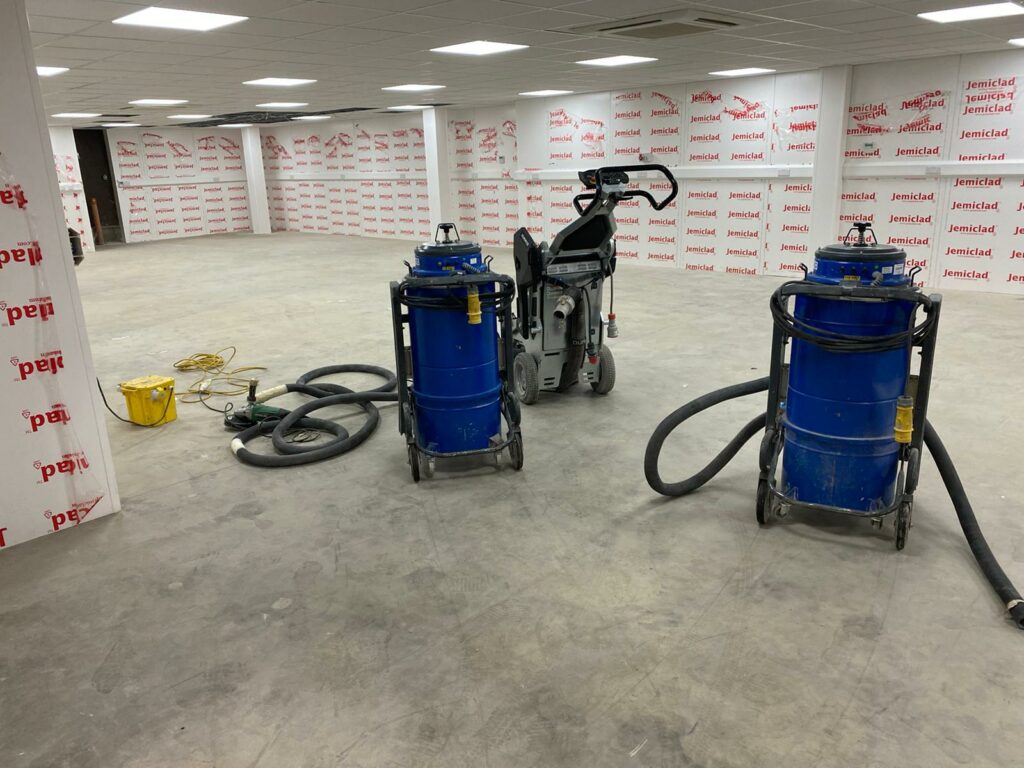 Shot Blasting
There's no argument that shot-blast cleaning represents one of the most effective and efficient methods involved in the removal of grime, laitance, and other unwanted surface material. So, what does shot-blast cleaning involve?
Shot-blast cleaning is where the surface of the floor that's to be cleaned is blasted with steel pellets. The steel pellets are 'shot' using a huge amount of force. However, by varying the velocity and size of the steel pellets, the efficiency of the cleaning process can be adjusted. This, likewise, adjusts the concrete surface profile of the resulting surface.
What is a concrete surface profile? To put it simply, a concrete surface profile, or CSP, is a standardised measure that indicates a surface's 'roughness'. A particularly rough concrete surface is given a high CSP number – for example, a CSP 9 – while a much smoother surface that has very little preparation will be given a low CSP number – a CSP 1, for example.
Moving on…
Shot-blast devices are constructed in such a way that all dust, laitance, and the steel pellets are easily collected by using an extractor device. This extractor device is capable of separating the steel pellets from the cement dust. The steel pellets are then recycled while the cleaning process is in operation. Eventually, the steel pellets also turn to nothing more than dust at which time they are deposited inside a dust container. Once the shot-blast cleaning is complete, it's not usually necessary to employ a separate process for vacuuming.
If there are cracks or deep potholes in the concrete floor, for obvious reasons, some of the steel pellets may 'stick' inside these cracks and potholes. If that is the case, the pellets must be dislodged and removed prior to the application of the surface coating. When cleaning with the shot-blast method, there's almost no dust. Furthermore, shot-blasting is an ideal way of removing laitance from industrial cement floors that are even. Nevertheless, and it is worth pointing out, shot-blast cleaning might be an overly efficient process for removing laitance from cement floors that have been hand-floated.
In this case, when the shot-blasted concrete floor is to be coated with a varnish or thin paint coating, the surface profile might be too rough. Finally, shot-blast cleaning is, likewise, a suitable cleaning process for asphalt and horizontal steel surfaces.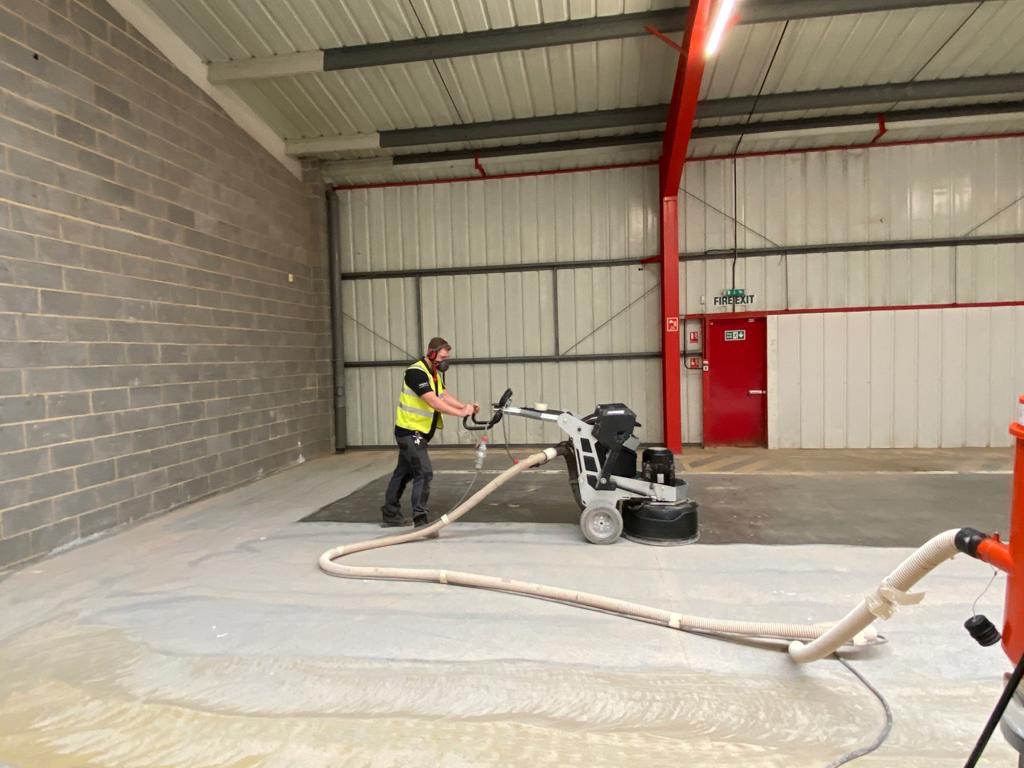 Diamond Grinding
---
If you need to remove a certain thickness from a floor during the floor preparation phase, at Impact Flooring, we use a high-speed DFG grinder first. After that, we implement our planetary diamond grinder.
The planetary diamond grinder is a four-headed machine. The four heads spin in opposite directions to one another, thereby creating a smoother surface. This is a good technique to utilise if you're going to paint your floor. For the most part, these days, concrete grinding is executed by diamonds. No, not real diamonds. Rather, these are, fortunately so, diamonds of a synthetic nature. The reason the process is referred to as 'diamond grinding' is, simply enough, because the abrasive discs used in the grinding process are made up of these synthetic diamond particles. Synthetic diamonds are available in a variety of different sizes, shapes, and strengths. For the removal of more aggressive coatings on a concrete surface, we implement the use of larger-sized diamonds. Then, for the polishing and honing phase, should there be a polishing and honing phase, smaller-sized diamonds are used.
We also offer diamond floor sawing and breaking out, which cuts sections of floors out, and can allow for drainage installation.
Diamond core drilling can take out a section of your flooring, and we can also test your floor to determine the strength of the concrete. In order to test the strength of a particular concrete floor, there are a number of methods that are currently used. The most common method, however, is to use cylinders that have been field-cured. This is a practice that generally has remained unchanged since it was first introduced way back in the early part of the 19th century. We can do light surface abrasion for floors that have existing coatings or screeds when heavy grinding is not required.
If you're interested in learning more about industrial floor preparation or any of the flooring solutions we use at Impact Flooring, please get in touch.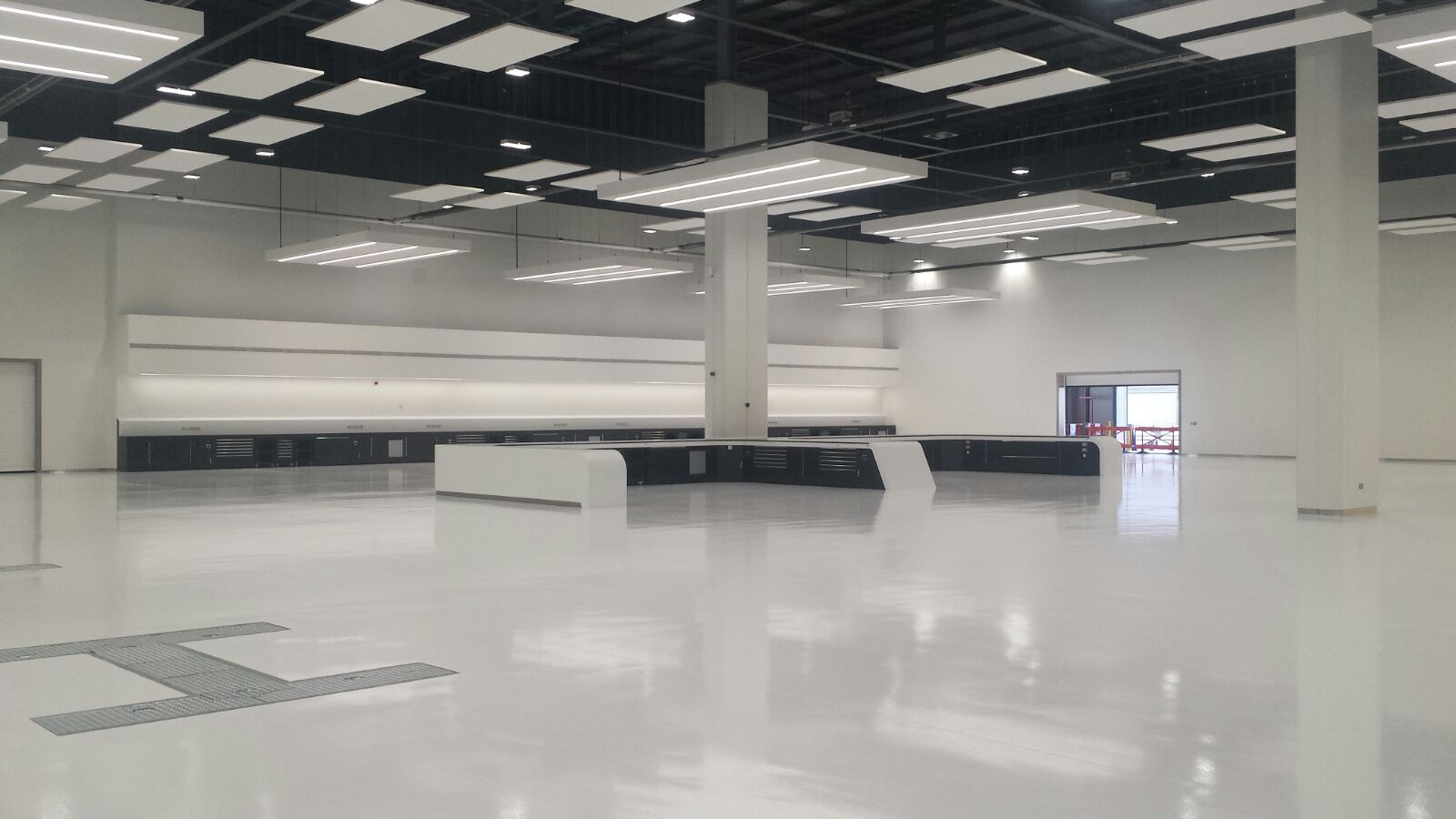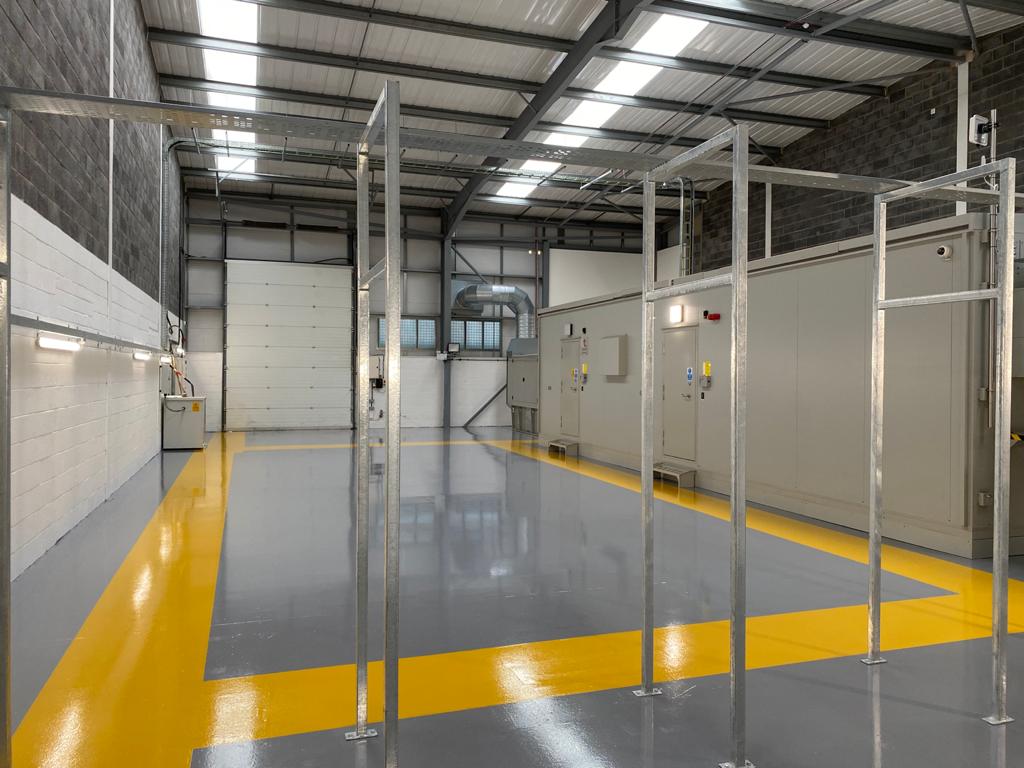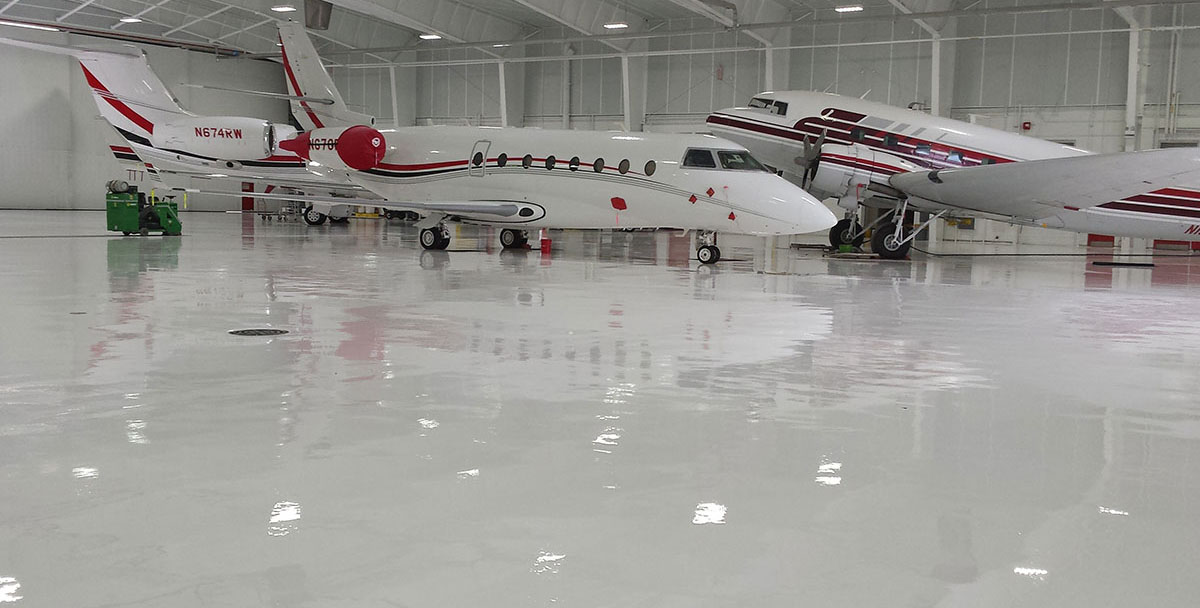 REQUEST A CALLBACK
Contact Us
"*" indicates required fields
For bespoke industry flooring solutions talk to Impact Flooring today.
We offer free no obligation advice and can provide a price range on the first call.



Impact House, Short Street, Nuneaton, Warwickshire, CV10 8JF
Contact Us
If you're interested in learning more about industrial floor preparation or any of the flooring solutions we use at Impact Flooring,