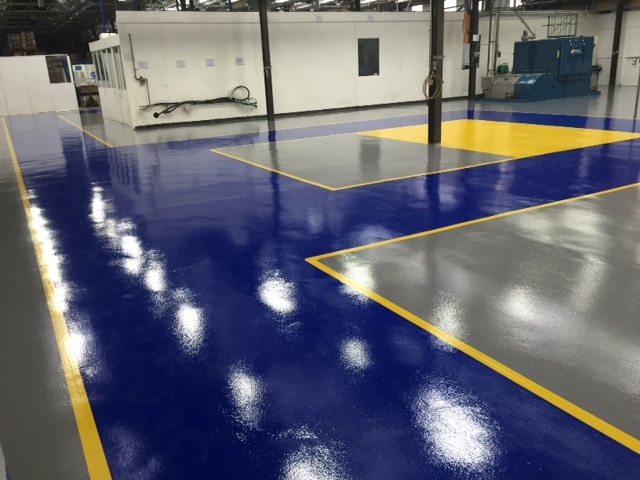 The UK's leading resin flooring specialist
Demarcation Lines & Stencilling
Resin Flooring Demarcation
---
Today in industry, health and safety is paramount. To this end, Impact Flooring services offer a wide range of flooring demarcation and stenciling, using the latest resin technology, to provide designated walkways, hazard warning signs, hatched 'no go' areas or any combination of lettering or numbering. We can even include your company logo to fit seamlessly into your new floor.
In today's health and safety first environments, you the employer are responsible for the protection of your workforce and as such demarcation of your various routes, fire exits etc is a must.
Why do I need Floor Demarcation?
---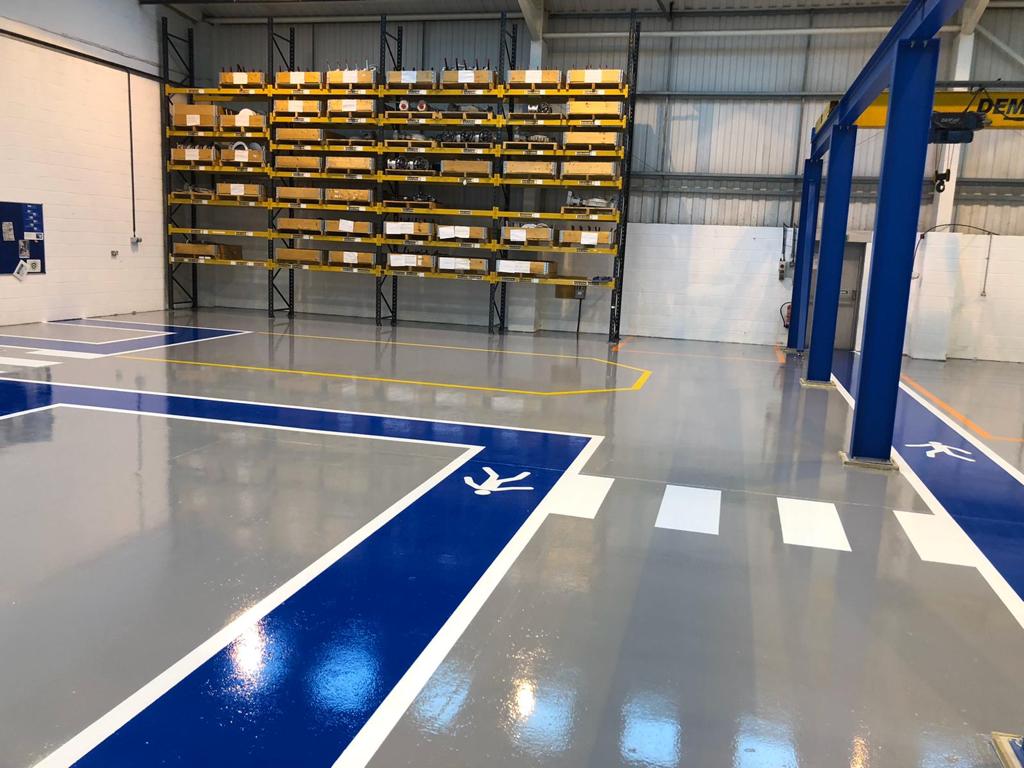 Separate people from vehicles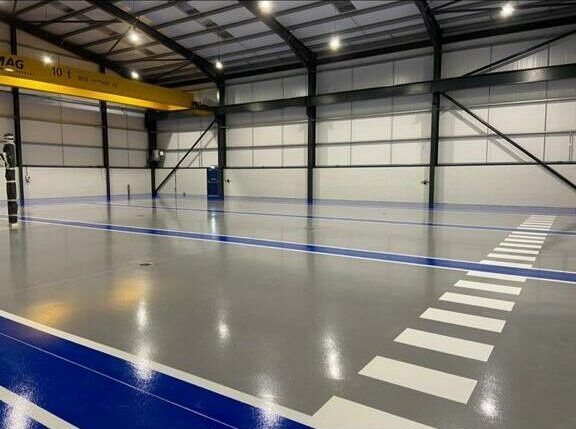 To comply with health and safety laws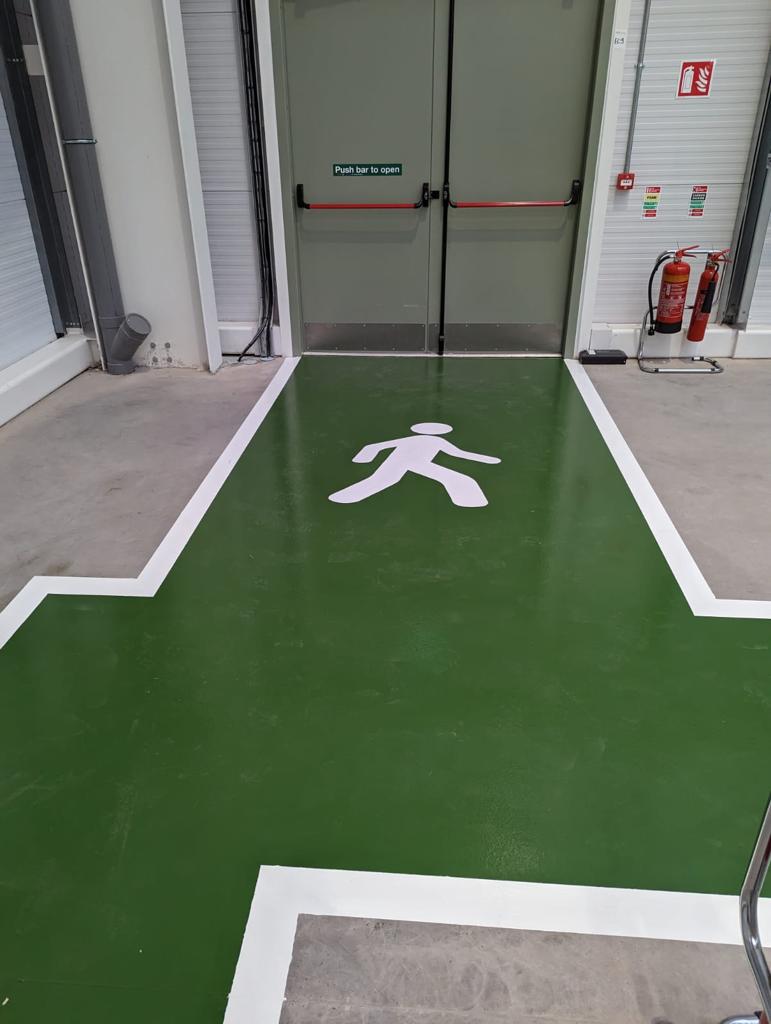 Ensure fire exits are kept clear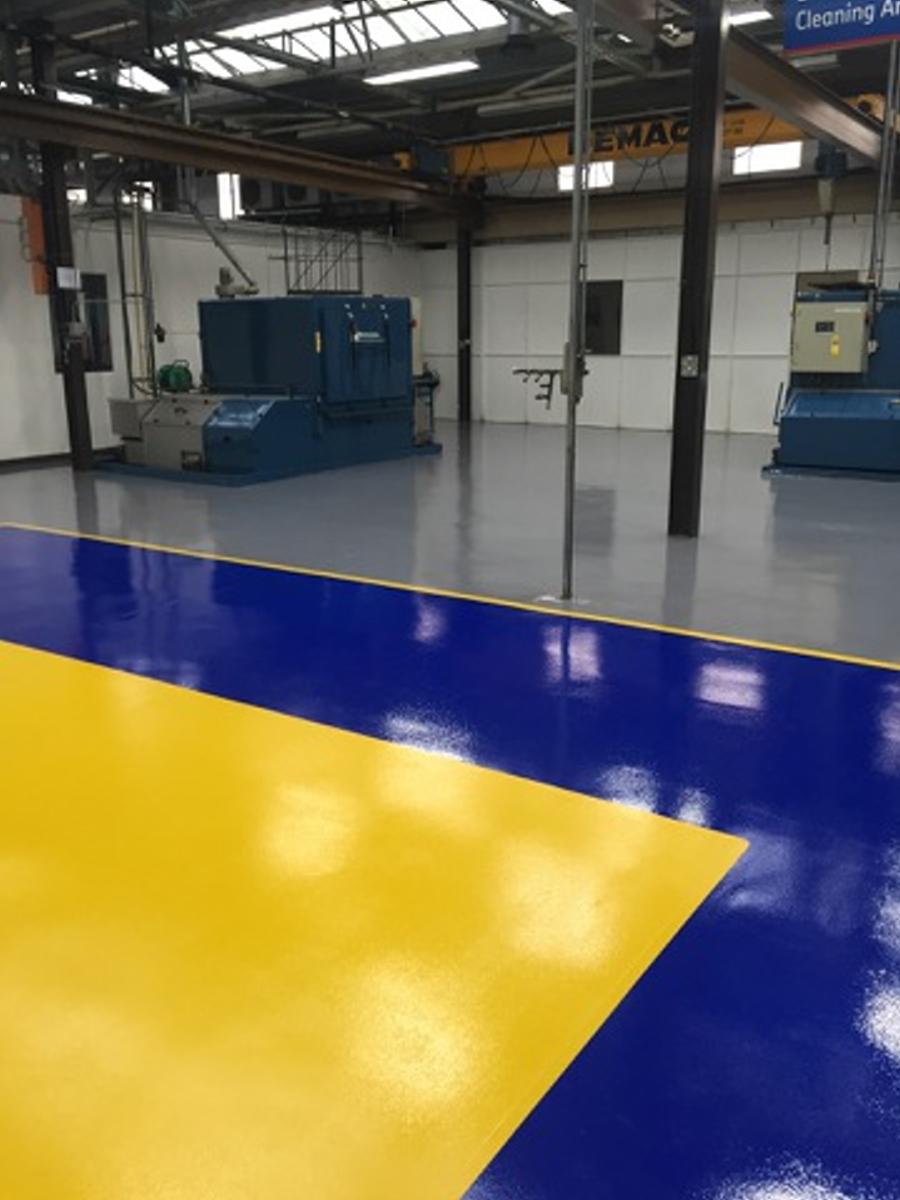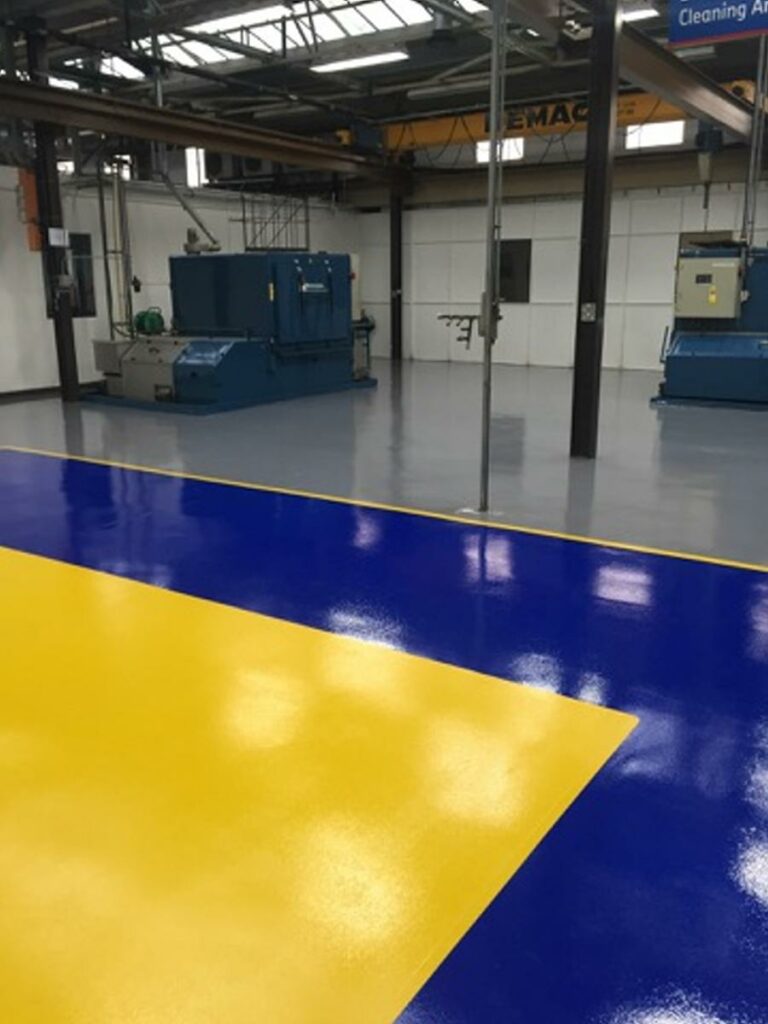 Mark different work areas to keep different products separated to prevent contamination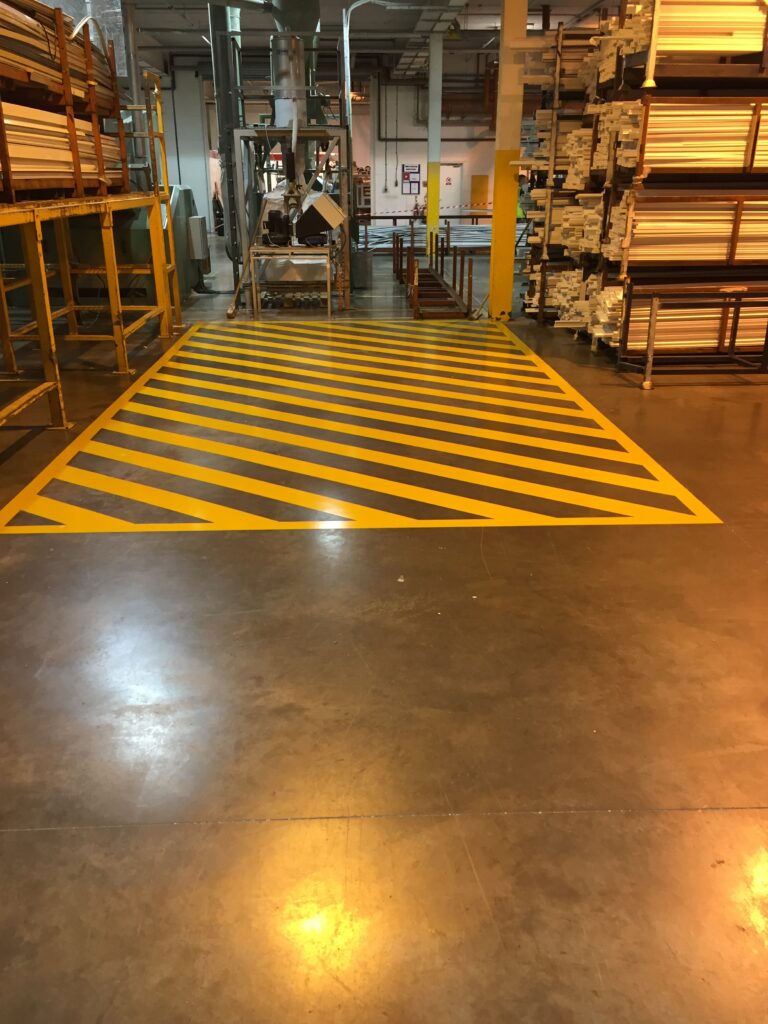 Hatched areas to ensure workplace safety
Direct visitors in the workplace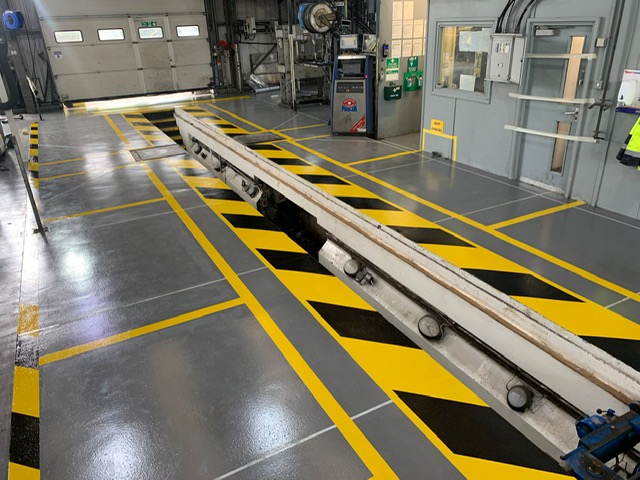 To reduce injury in the workplace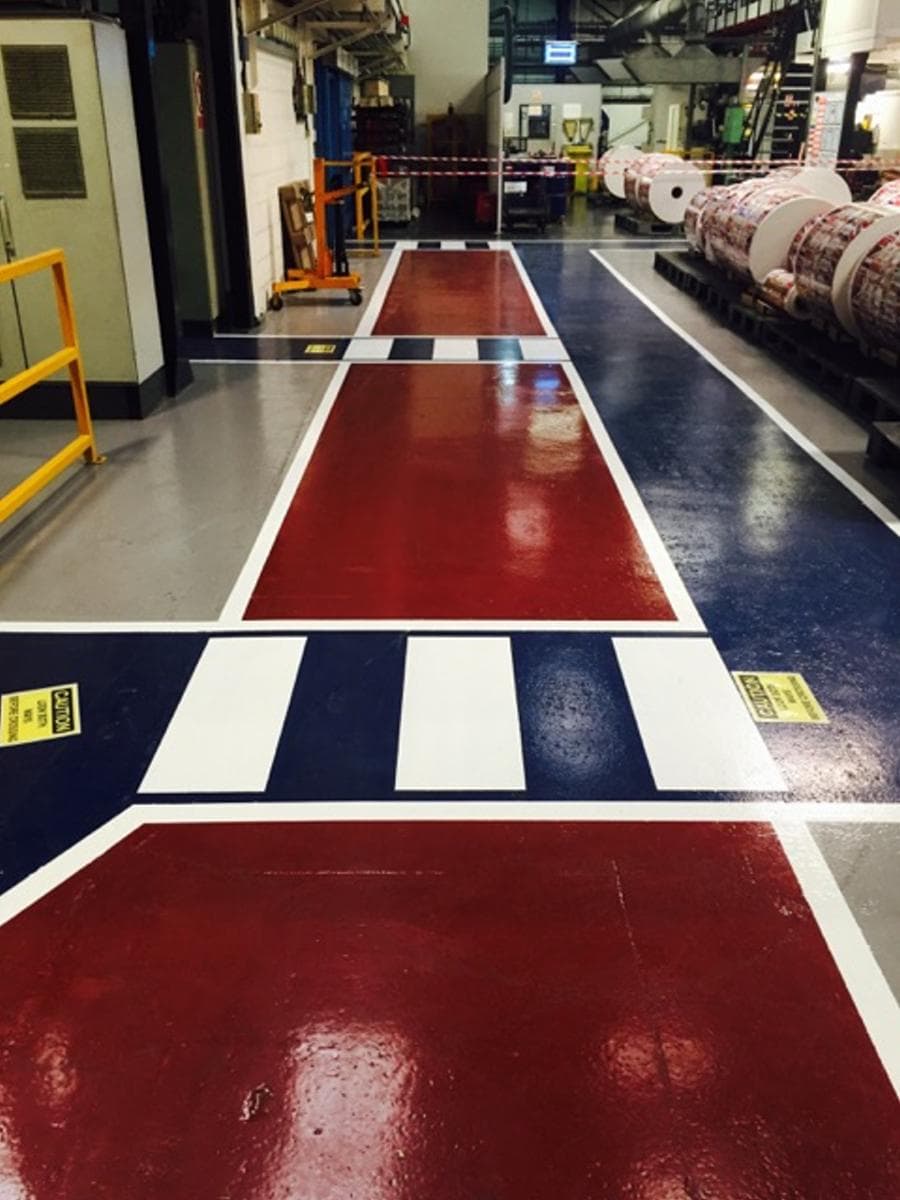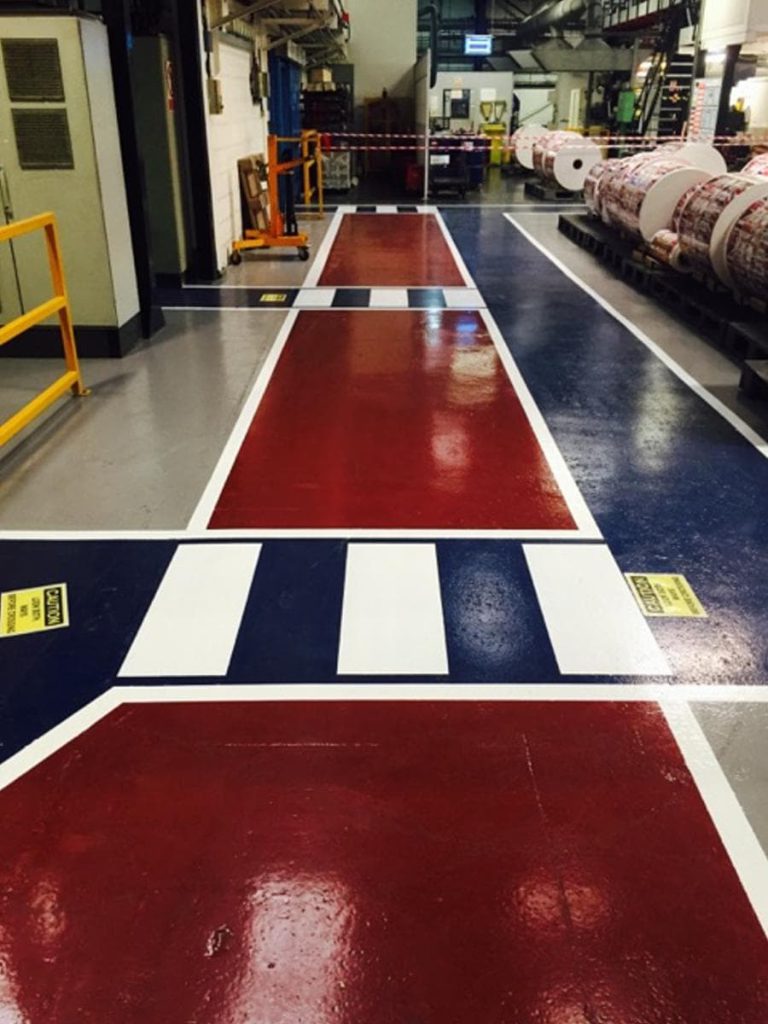 To distinguish traffic routes
You may have heard of the 'Advanced 5S Implementation' which includes: Sort, Set in order, Shine, Standardise & Sustain. We follow these simple steps when implementing demarcation lines.
Demarcation can be epoxy or polyurethane resin depending on the industry and different requirements of factors such as chemical resistance.
If you're looking at heavy duty screed systems, lines can be introduced into the screed systems to be integrated into the floor to provide a permanent seamless finish.
Head over to our blog, to find out the importance of floor demarcation.
Choose a Colour that Suits You
---
All of the flooring systems that we install are available in a range of standard colours. (See colour chart) However, any RAL or BS colour can be manufactured to order to provide bespoke requirements, for example your corporate colours.

Safety Yellow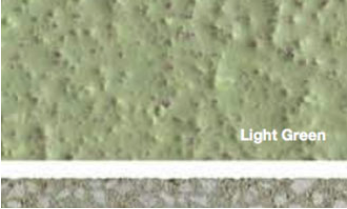 Light Green

Charcoal

Buff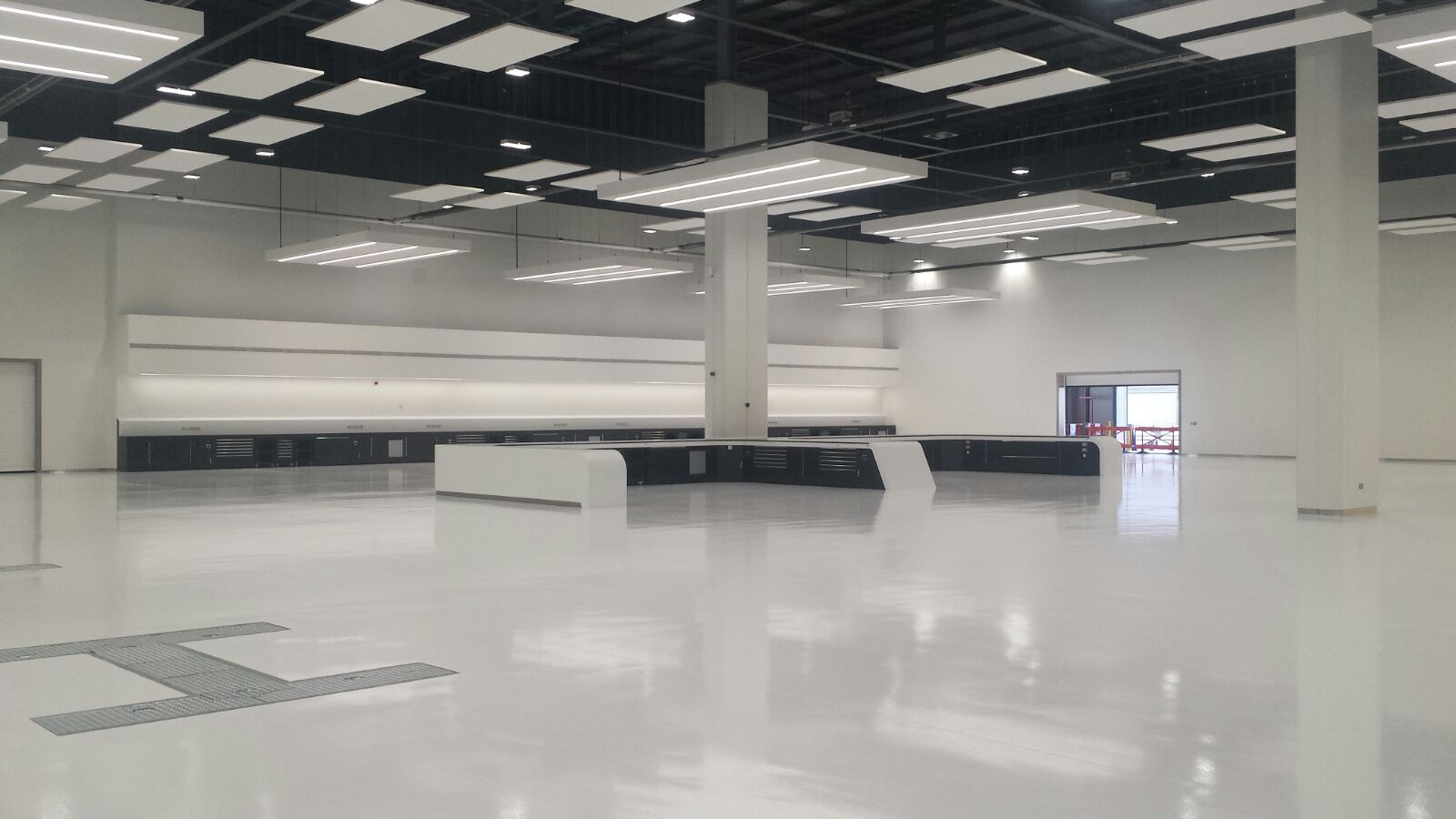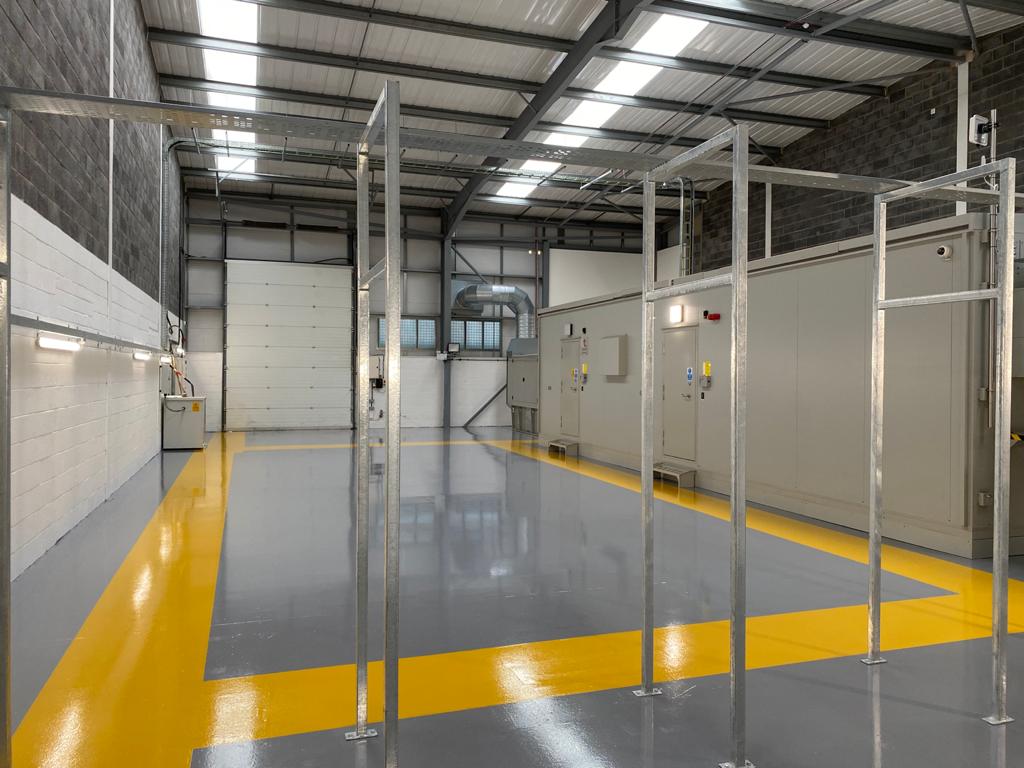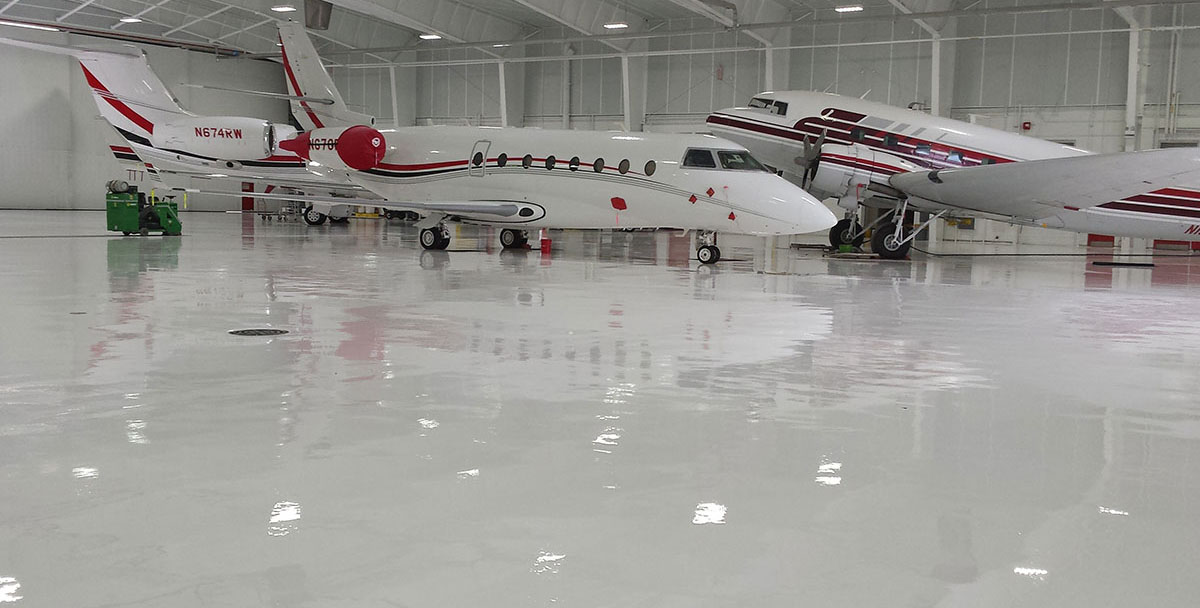 REQUEST A CALLBACK
Contact Us
"*" indicates required fields
For bespoke industry flooring solutions talk to Impact Flooring today.
We offer free no obligation advice and can provide a price range on the first call.



Impact House, Short Street, Nuneaton, Warwickshire, CV10 8JF
CONTACT US
If you'd like to learn more about Demarcation Lines & Stencilling, please: