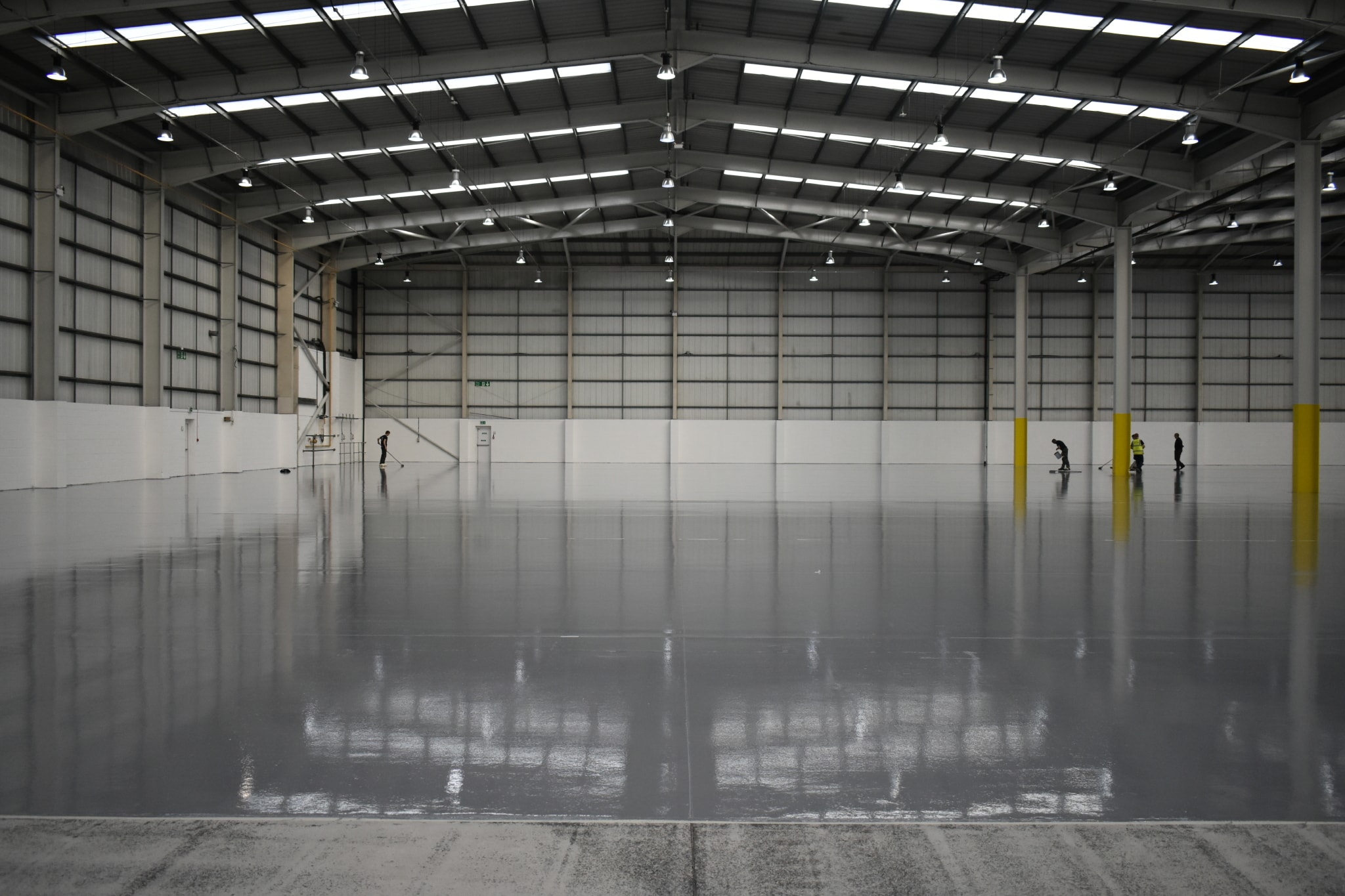 The UK's leading resin flooring specialist
Resin Flooring

Our Types Of Resin Floors
---
Impact Flooring has a huge wealth of experience in providing a variety of industries with different types of resin floor solutions. Below, you will find how our resin floors can have an impact on your industry, regardless of which industry you are from.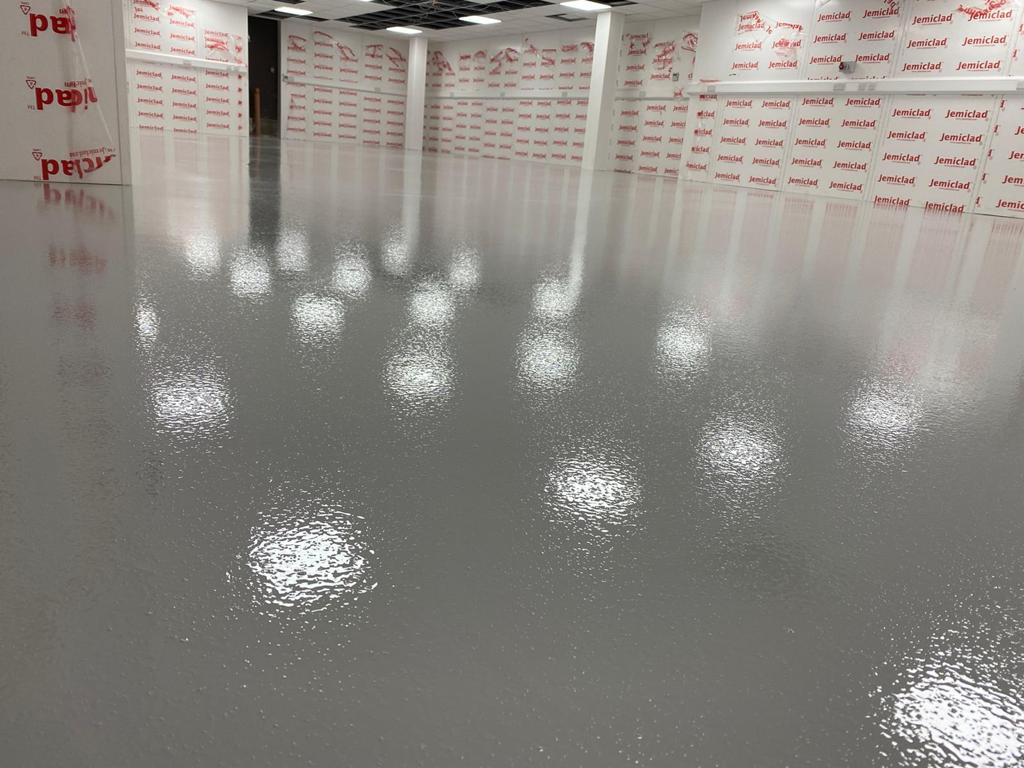 Anti-Slip Flooring
As a way of helping to make your place of work safer, Impact Flooring offers an expansive range of solutions for anti-slip resin flooring. Anti-slip flooring properties may be integrated into the resin floor coatings we provide, into chemical resistant flooring, resin screeds, and for any type of wet area.
A growing concern for most companies is the amount of legislation involving health and safety. However, with anti-slip flooring, it greatly helps to reduce any risks related to slipping, tripping, or other types of accidents. Not only can anti-slip flooring improve safety in the workplace, but it is a particularly cost-effective solution.
Anti-Slip Resin Flooring Stairs
At Impact Flooring, we offer an array of epoxy and polyurethane resin screeds and coatings which are designed in such a way that it makes your staircases a safer environment for your workforce.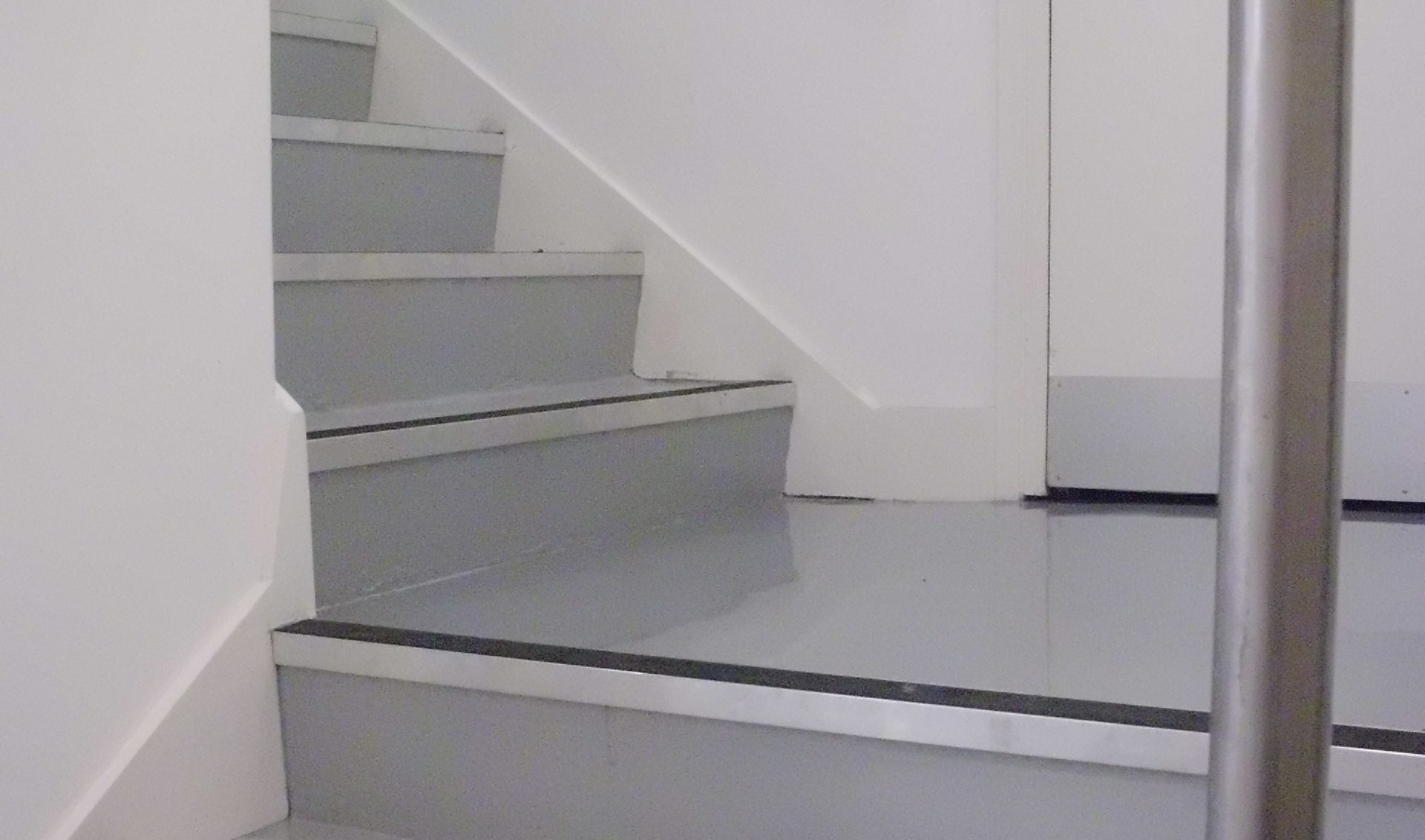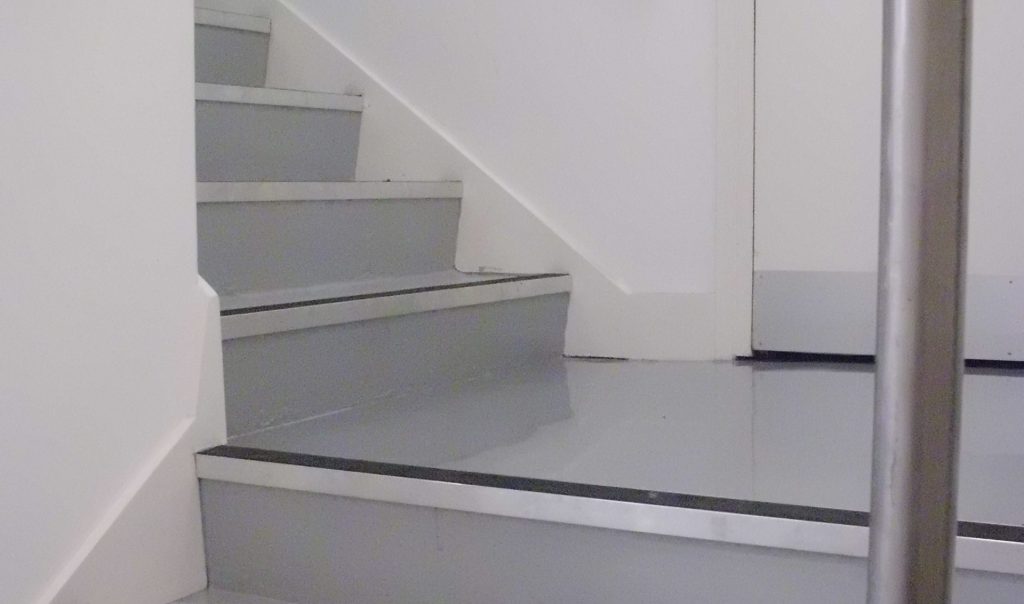 How to Avoid Stair-Related Slips and Trips Using a Resin Floor
---
Vinyl, carpets, tiles, etc., all need regular maintenance and sometimes also replacement. When an anti-slip resin flooring is installed it offers a much safer, more permanent solution.
On staircases, bright-coloured flooring is an important addition as it can help to reduce falls and trips. At Impact Flooring, we can also introduce aluminium stair nosings as these will add more grip to your stairs.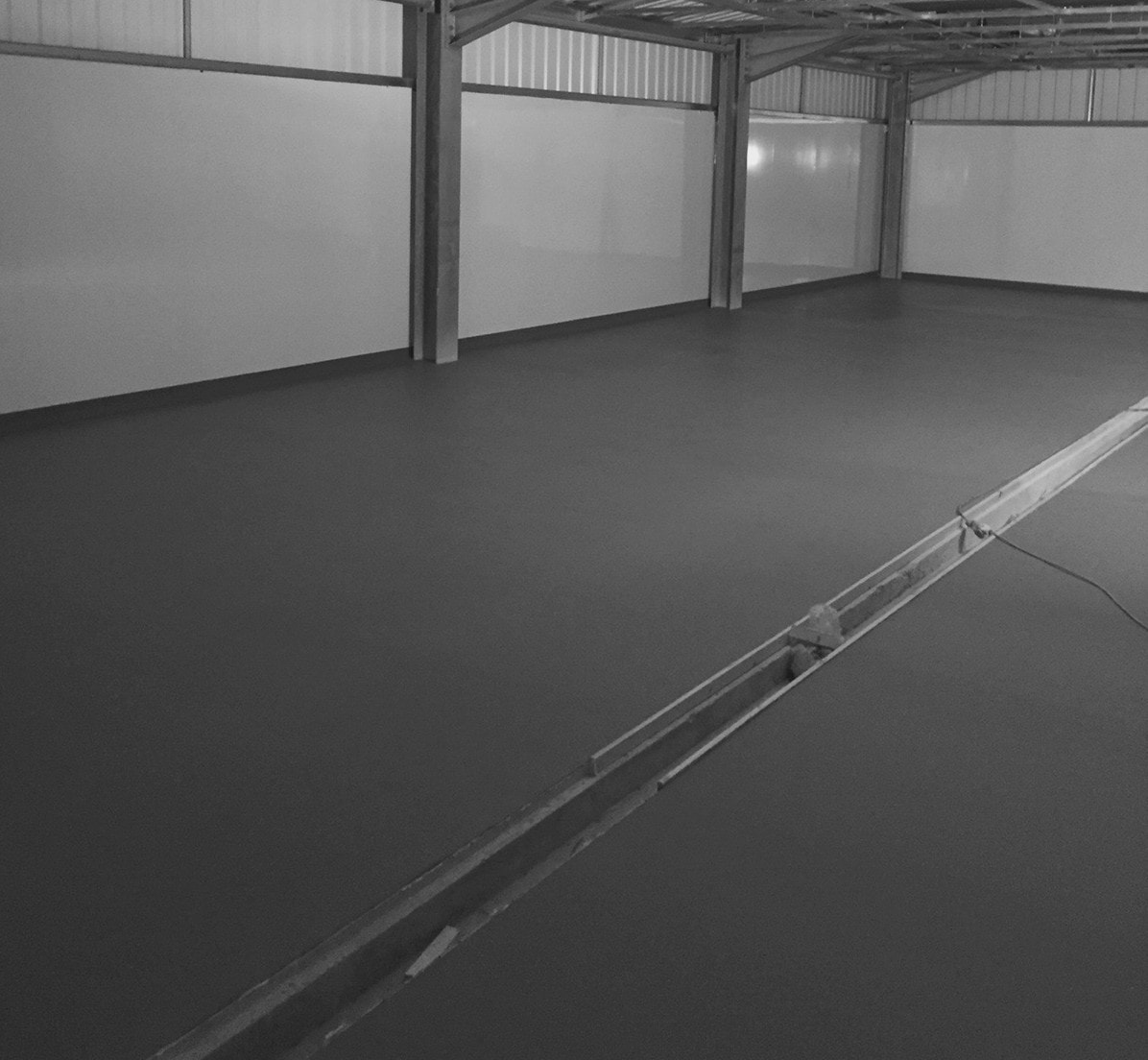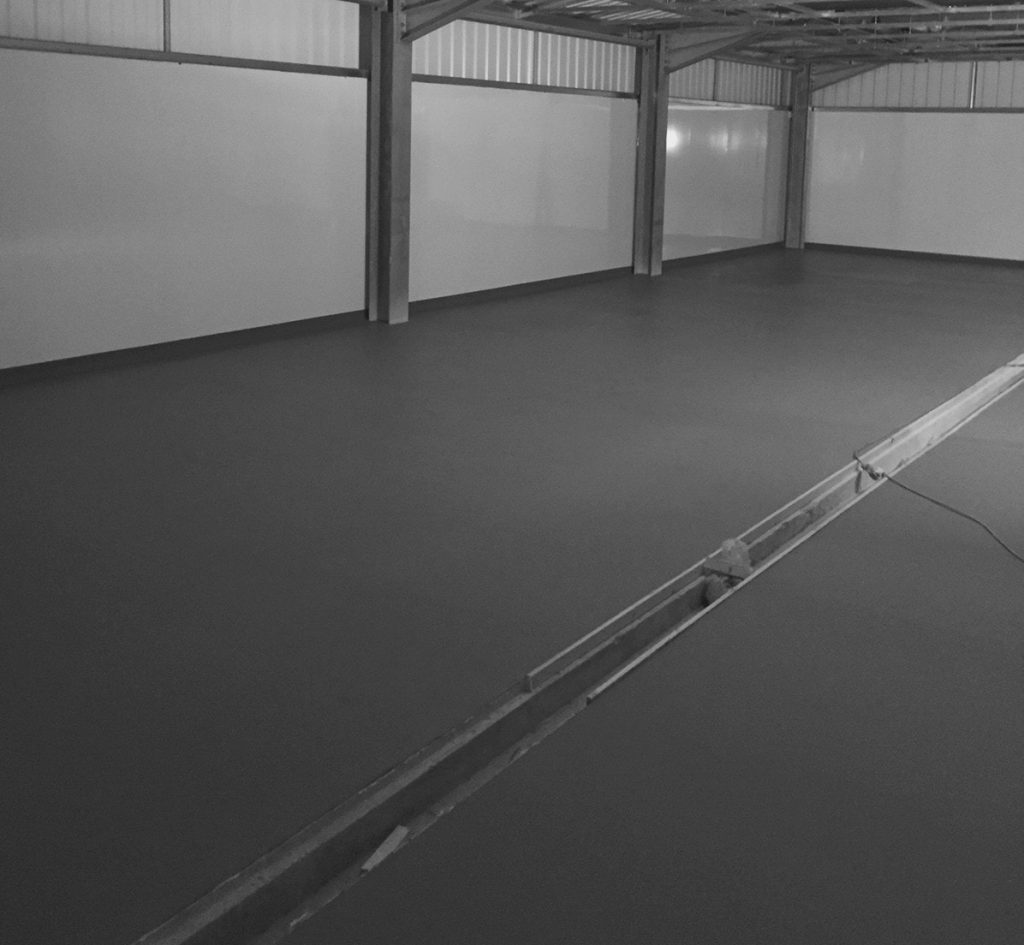 Resin Floor Slopes and Falls
As a way of ensuring that in typically wet areas water never becomes stagnant, any industry is able to use floor slopes and falls. When liquid runoff is a requirement, at Impact Flooring, we can provide you with resin flooring that has varying degrees of underlying floor slopes.
If downtime is a critical factor for you, Impact will provide you with a polyurethane flooring resin system which ensures that there's a minimal loss of production time on your part.
How does Impact Flooring slope the floor?
Regardless of what type of floor surface you currently have, we would make an installation of a base screed system – either an acrylic polymer resin or a bulk polyurethane resin. For a small fall, we would instead make installation of an epoxy resin or single-layer polyurethane system. After installation, we would then apply the polyurethane or epoxy resin screed.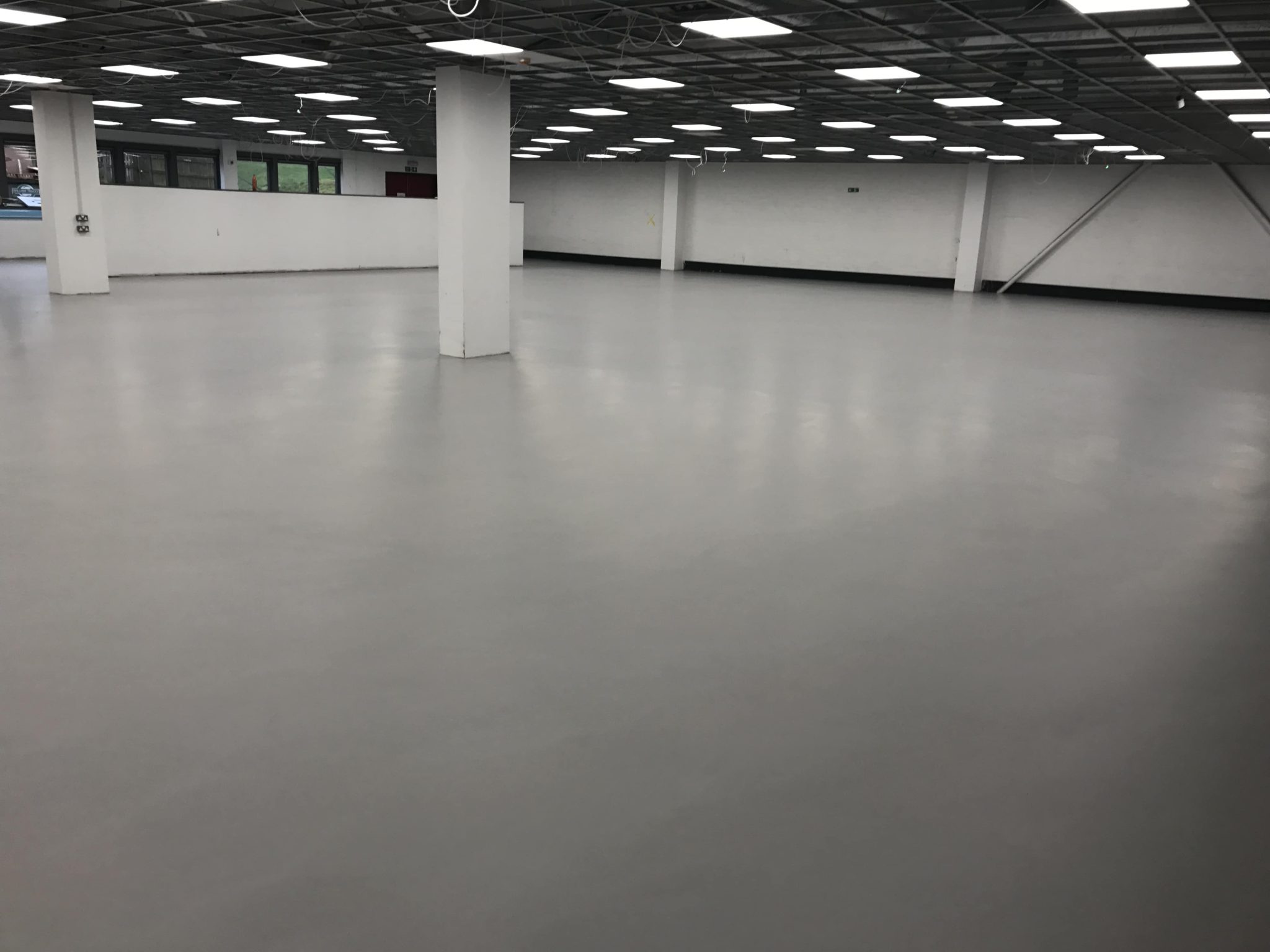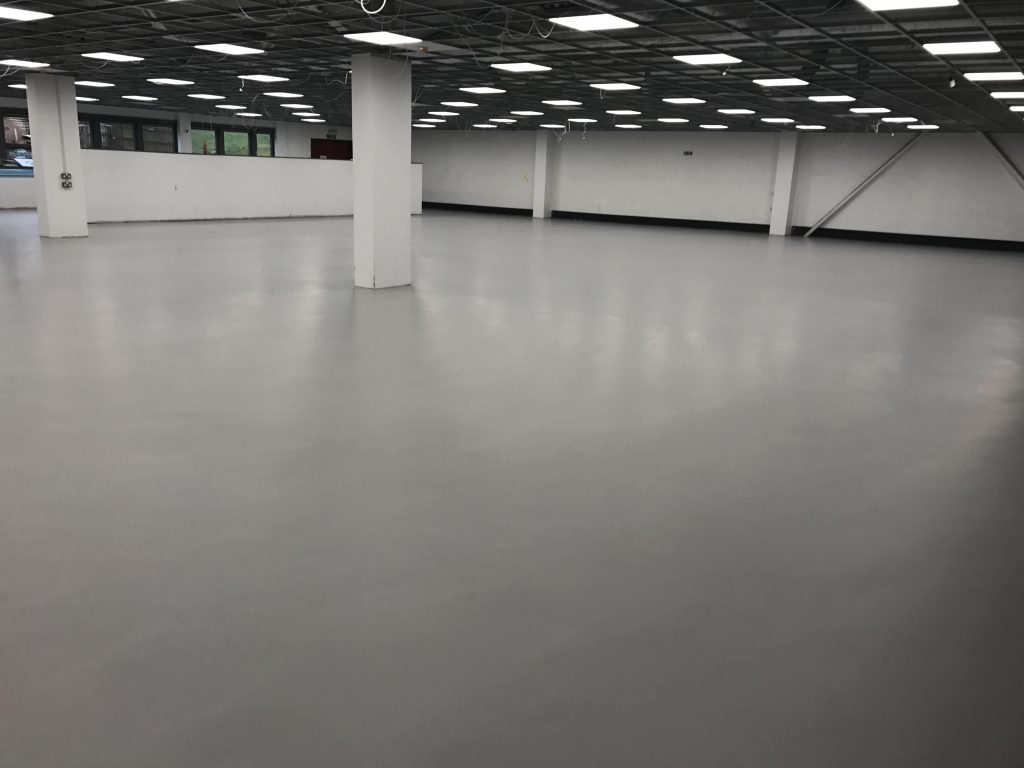 Expansion Joints Repair
---
While no one really wants to have expansion joints, they are required to allow for a building's foundational movement. All forms of traffic may cross over these joints thereby causing wear and tear and possible damage over time. Needless to say, broken joints are a safety issue and they can damage your pallet trucks and forklifts.
Impact Flooring can provide you with a solution by replacing any damaged joints at your place of work.
First, we remove the damaged expansion joints as well as the surrounding concrete. We then replace the joints and concrete with epoxy or polyurethane resin flooring screed and flexible epoxy or polyurethane resin jointing compound. This leaves a flush, smooth transition.
When the flooring is exposed to chemicals, it's worth noting that resin joints tolerate chemicals far more successfully than concrete. Hence a further reason why you would benefit from a resin joint repair system.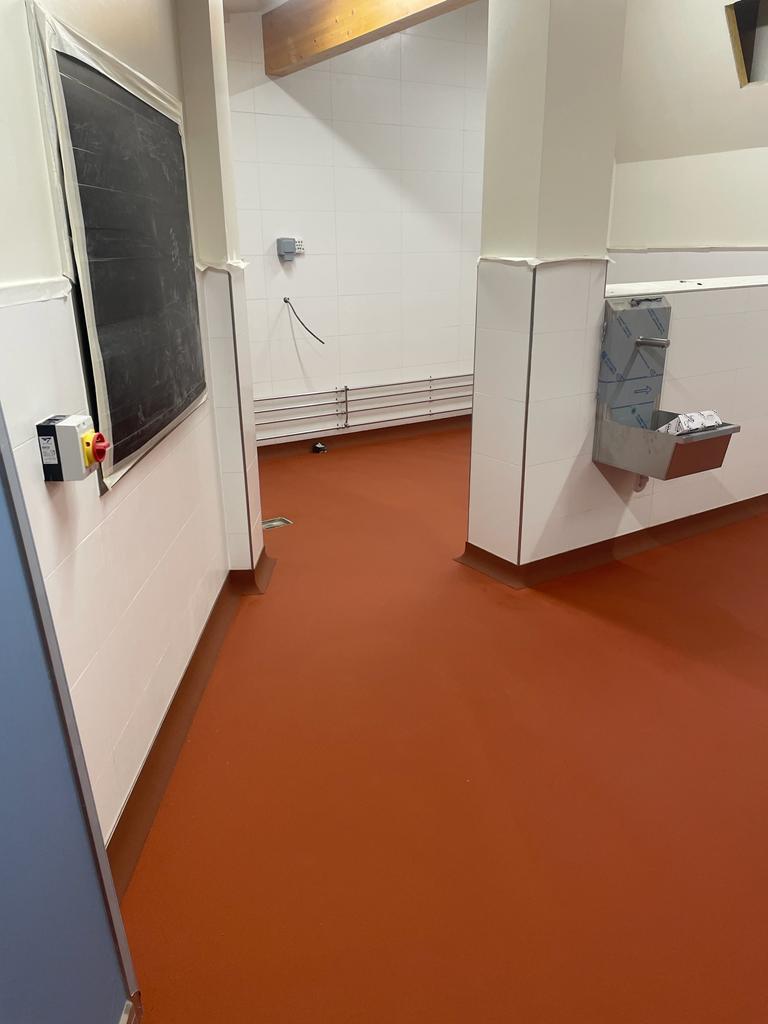 Epoxy and Polyurethane Coving
There are many industries whereby deep regular cleaning is vitally important. A ninety-degree wall-to-floor angled junction is problematic to keep clean. Additionally, it's an ideal habitat for bacteria. A way to facilitate ease of cleaning is to eliminate the ninety-degree junction.
Irrespective of what type of wall it is, our experts can install a permanently fixed coved skirting. To do that we first attach a stainless steel trim to the wall, after which, we form a polyurethane or epoxy render which provides a smooth transition. To ensure that the system is completely sealed, we can then add a chemical resistant coating on top of the render.
Coved Skirting with Kerbs
Many areas that call for a coved skirting are subjected to forklift and pallet truck usage. To protect the wall base, a concrete kerb addition is perhaps the best solution. We specialise in the installation of concrete kerbs, after which, we apply a polyurethane or epoxy resin coving system which covers the new kerb.
Our coved skirting systems are available to install and cover existing kerbs, they can cover bund walls, or they can be added to existing walls in a stand-alone fashion. Typically, though not always, first we would fit a stainless steel trim. After that, we apply a polyurethane or epoxy coving material for a flush finish. Alternatively, the coving material can be added to existing brickwork, etc., after which it is finished flush to the polyurethane or epoxy flooring.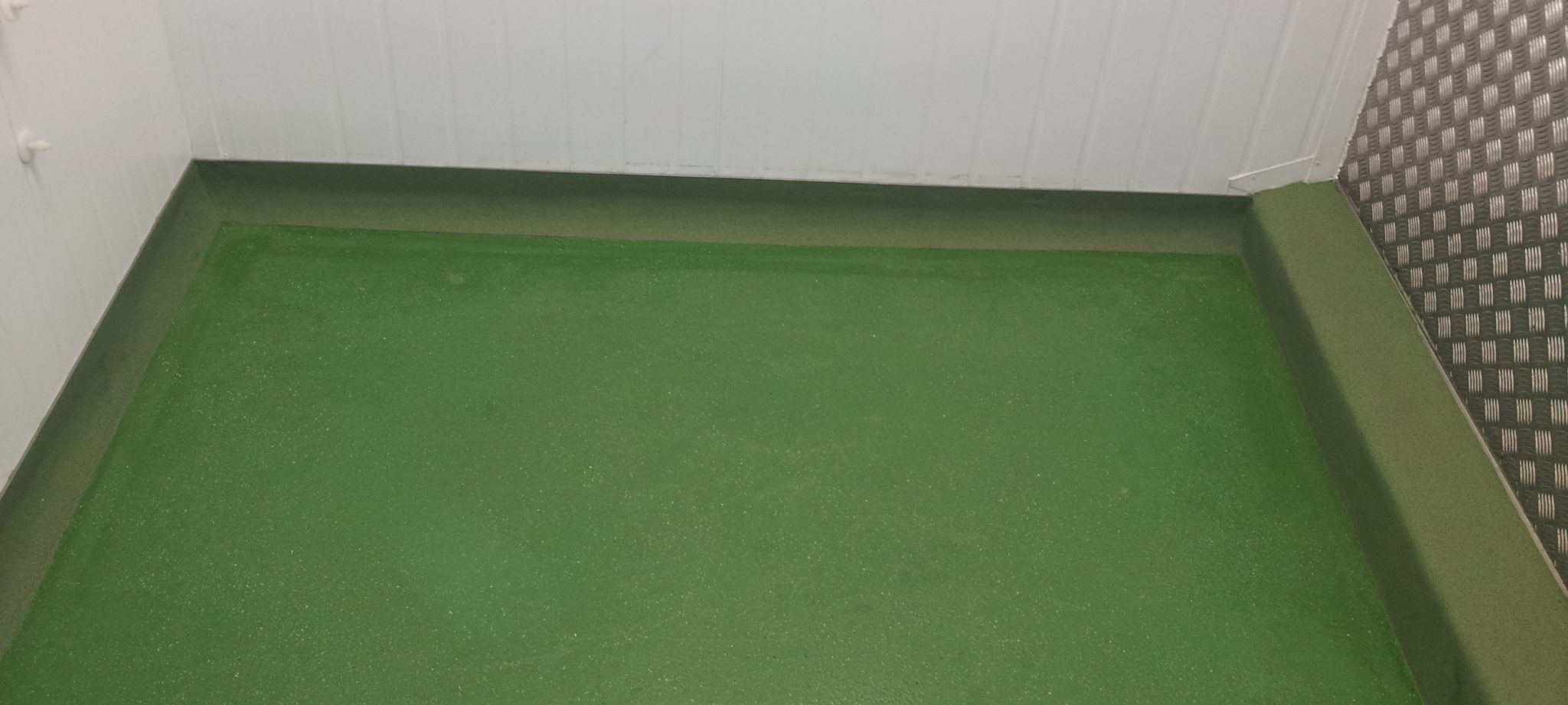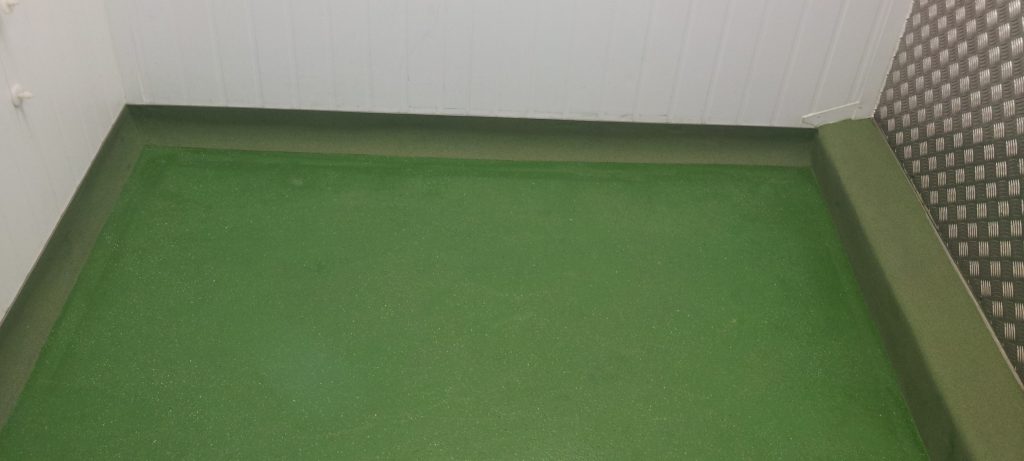 Anti-Static Resin Floor
---
In some manufacturing processes, anti-static flooring is installed as a way of avoiding static electricity buildup. In turn, this creates a safer work environment and helps to prevent product damage.
If static buildup is a problem, Impact Flooring's range of anti-static epoxy and polyurethane resin flooring solutions are available to dissipate the problem. The systems we offer can be designed specifically to meet varying requirements by adding copper and carbon additives.
For any sites that are at risk of an explosion occurring or where there's a potential for damage to sensitive electronics, any one of a number of anti-static resin flooring systems may be chosen. All of our anti-static flooring systems meet BS 2050 requirements.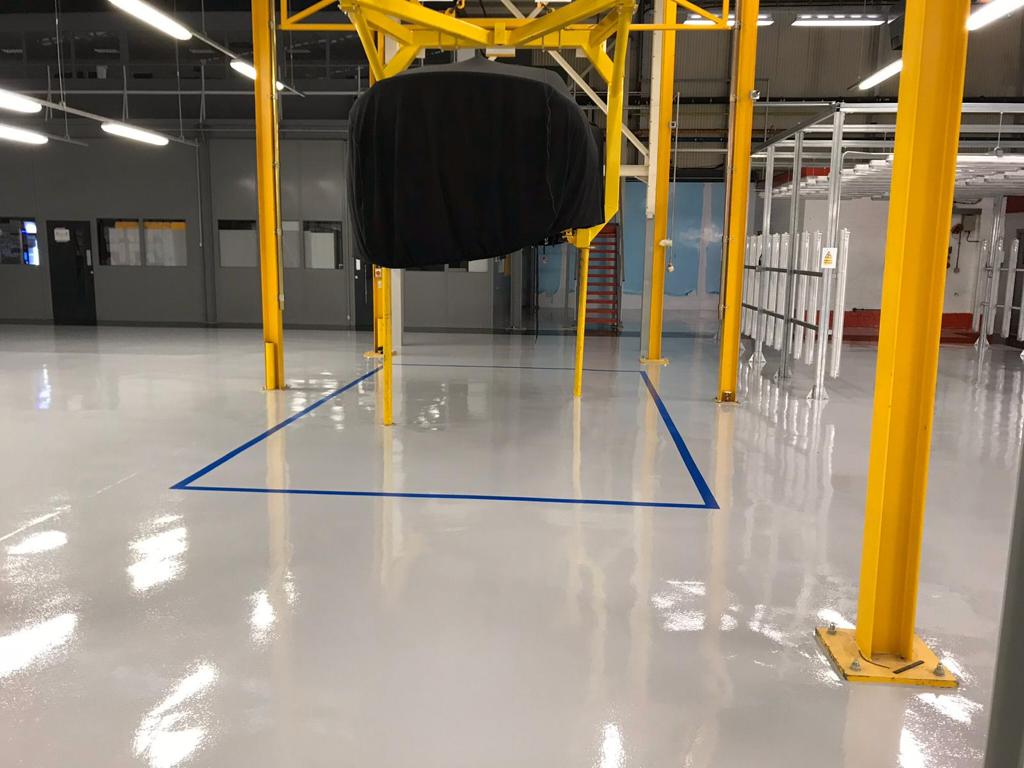 Epoxy and Polyurethane Chemical Containment
Our specialist chemical tank and bund lining services rely on the very latest technology available for chemical resistant resin. Our team, which is solely dedicated to this work, is highly skilled in removing existing linings and then applying a new chemical-resistant lining.
Impact Flooring's specialist team can also install bunded or tanked areas that are made to contain chemical spillages. Regardless of the type of chemicals you use, Impact Flooring can design a polyurethane or resin system that will be completely resistant to any type of chemical spillage or tank rupture. The specialist team at Impact Flooring has already undertaken many similar projects, including for Biffa Waste whereby polyurethane and epoxy resin technology was used as a way of providing protection against aggressive chemical agents.
Hygienic Resin Floor Solutions
Impact Flooring is among the leaders in the UK in terms of supplying hygienic flooring and flooring for wet environments.
For many industries, because the flooring surfaces are persistently wet, it becomes an essential element to introduce epoxy or polyurethane resin flooring. Anti-slip flooring may also be necessary.
Impact Flooring can create falls and slopes within your work environment in addition to establishing new drainage systems as a way of reducing excess water.
To ensure that the underlying concrete structure is not damaged, a polyurethane flooring surface is a highly beneficial addition. With polyurethane resin, you can then steam clean up to 130 degrees centigrade. This allows you to easily remove contamination buildup or product residue.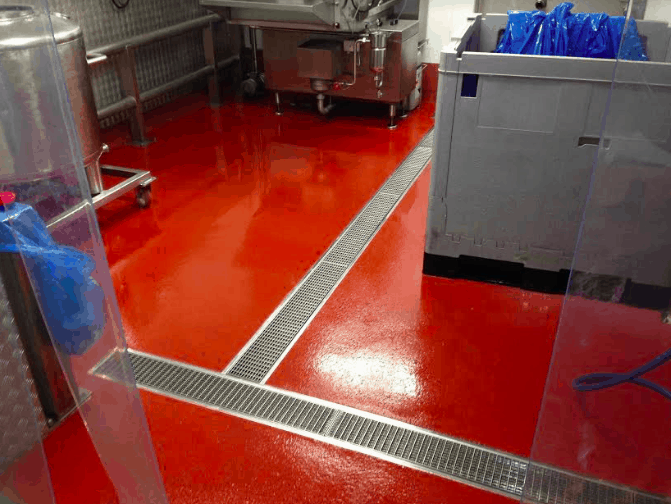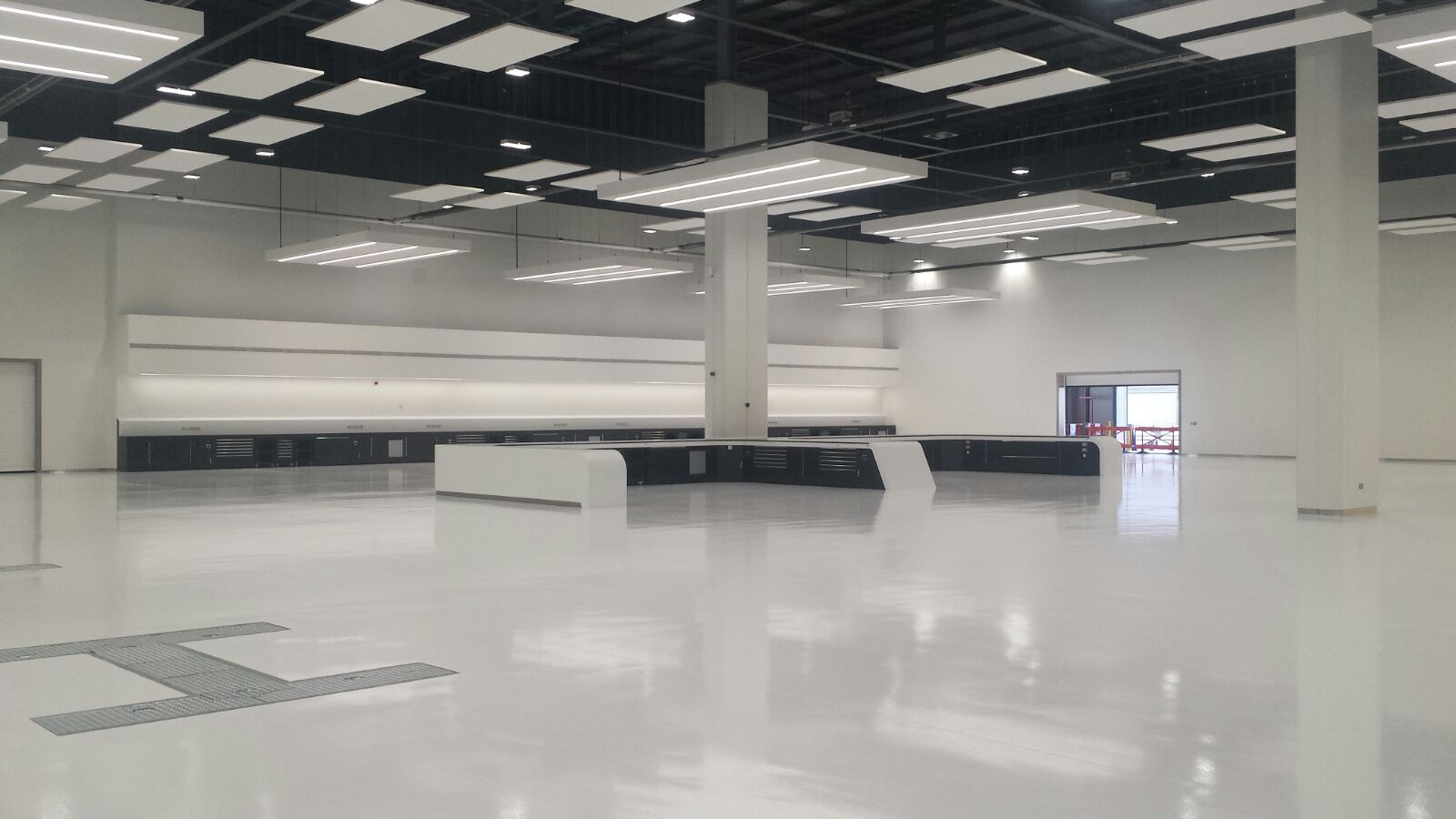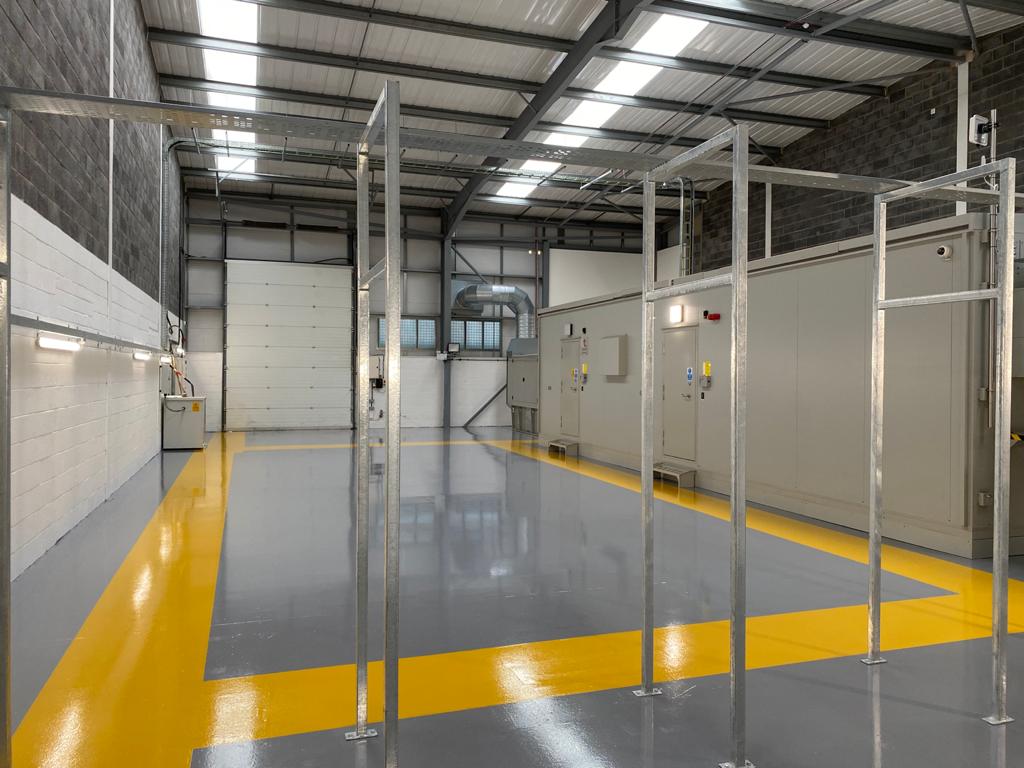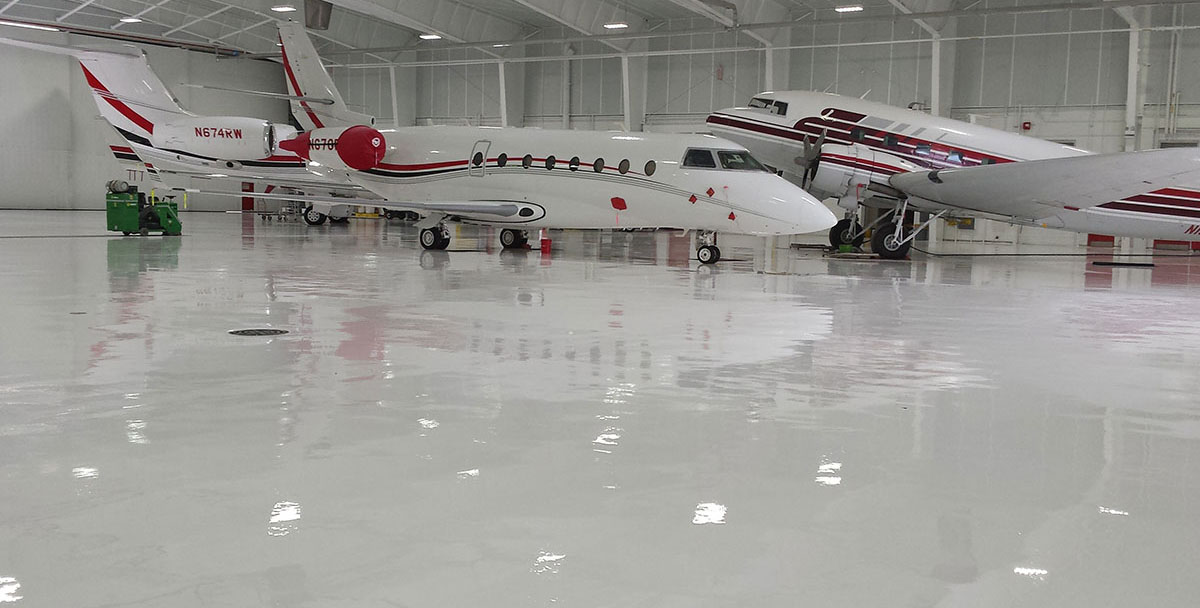 REQUEST A CALLBACK
Contact Us
"*" indicates required fields
For bespoke industry flooring solutions talk to Impact Flooring today.
We offer free no obligation advice and can provide a price range on the first call.



Impact House, Short Street, Nuneaton, Warwickshire, CV10 8JF
Contact Us
Our friendly team will be able to help you with anything, from more information to specific requirement needs. If you would like to hear more about our resin floor solutions or any other services we offer, please