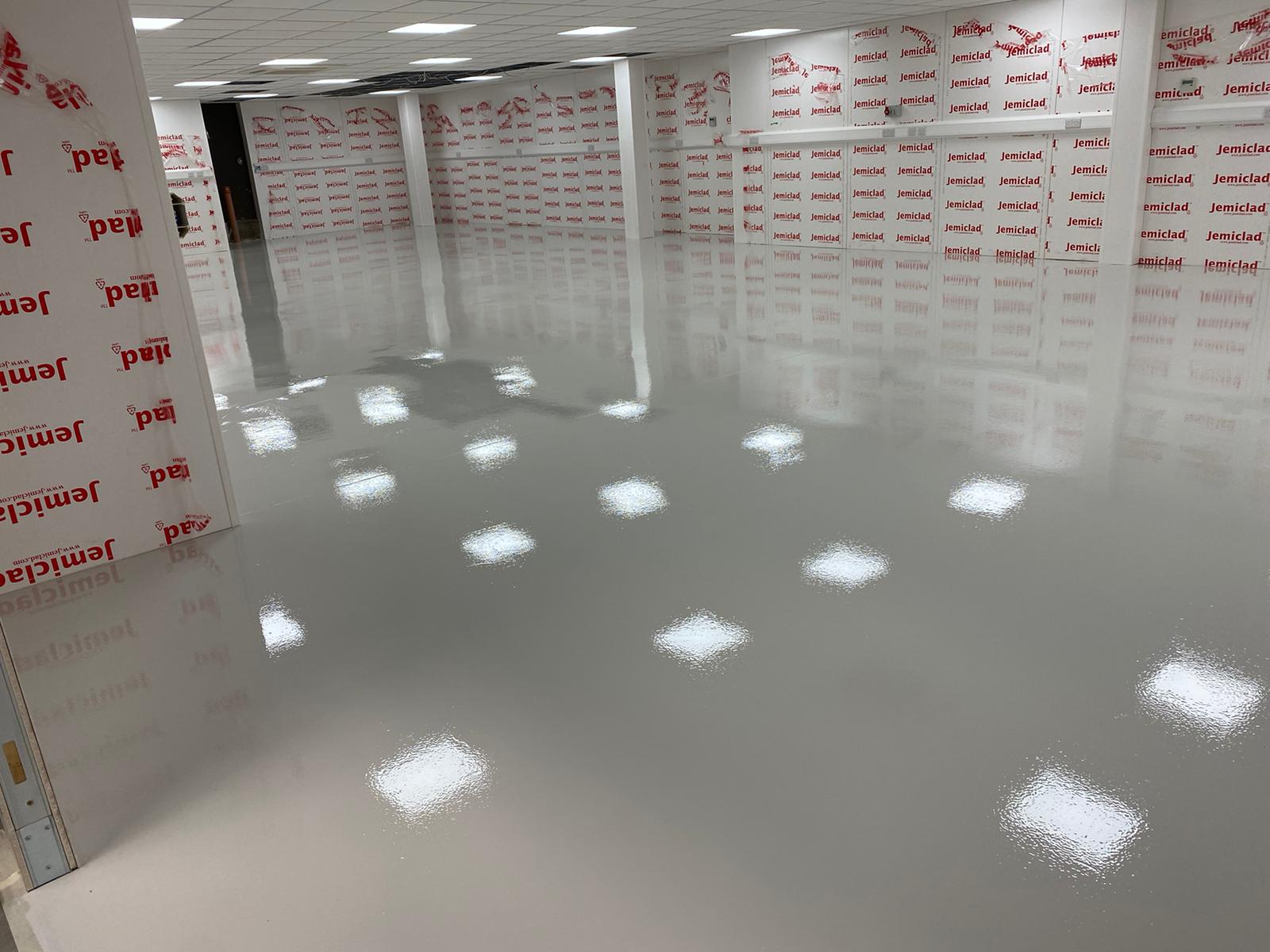 THE UK'S LEADING RESIN FLOORING SPECIALIST
Epoxy Flooring in Warwick
Epoxy Flooring Warwick
---
If you're looking for epoxy flooring in Warwick, you have come to the right place. With a team of experts and a great deal of experience, we're able to provide fantastic flooring solutions to all industries. However, have you ever stopped to think about what it is that makes epoxy floors so popular?
Why is Epoxy Flooring in Warwick So Popular?
---
You may have noticed that epoxy flooring is very popular in Warwick, and with good reason. There is a tonne of fantastic benefits that come with choosing epoxy flooring as your industrial flooring solution, and it far exceeds the number of other flooring options. For example:
Epoxy floors can be used in a wide range of different industrial environments, which makes it the ideal choice for many businesses. Whether you have a warehouse or a sports hall, our flooring solutions are a good choice.
The flooring is relatively quick to install, which means there's no need for us to disrupt your business for any longer than is necessary. Having a new industrial floor installed can be stressful, but with epoxy flooring, this is kept to a minimum.
The floor lasts a very long time, and this makes it a fantastic investment. Rather than paying out for an industrial floor that will need replacing in the near future, you can safely spend the money on a floor that will last for years to come.
Epoxy flooring can withstand a great deal of weight, which means there's no worry about heavy machinery or heavy vehicles causing any damage. Additionally, epoxy flooring remains strong against general wear and tear.
This flooring can be finished in a number of different ways, such as with specialised coatings or with stencils. This ensures that your flooring will look exactly as you need it to, regardless of location. For example, stencils and demarcations can be added to separate some areas from others.
Impact Flooring's Epoxy Flooring in Warwick
---
As you will already know, at Impact Flooring, we offer a wide range of industrial flooring services. This includes installing epoxy flooring in Warwick. Regardless of the business or location size, we are able to install high-quality epoxy flooring in Warwick and the surrounding areas. With professionalism and a passion for what we do, we're confident in our ability to provide an unmatched industrial flooring service. To find out more about epoxy flooring or any of our other flooring options, get in touch. Contact us today via the online contact form.
REQUEST A CALLBACK
Contact Us
"*" indicates required fields
For bespoke industry flooring solutions talk to Impact Flooring today.
We offer free no obligation advice and can provide a price range on the first call.



Impact House, Short Street, Nuneaton, Warwickshire, CV10 8JF