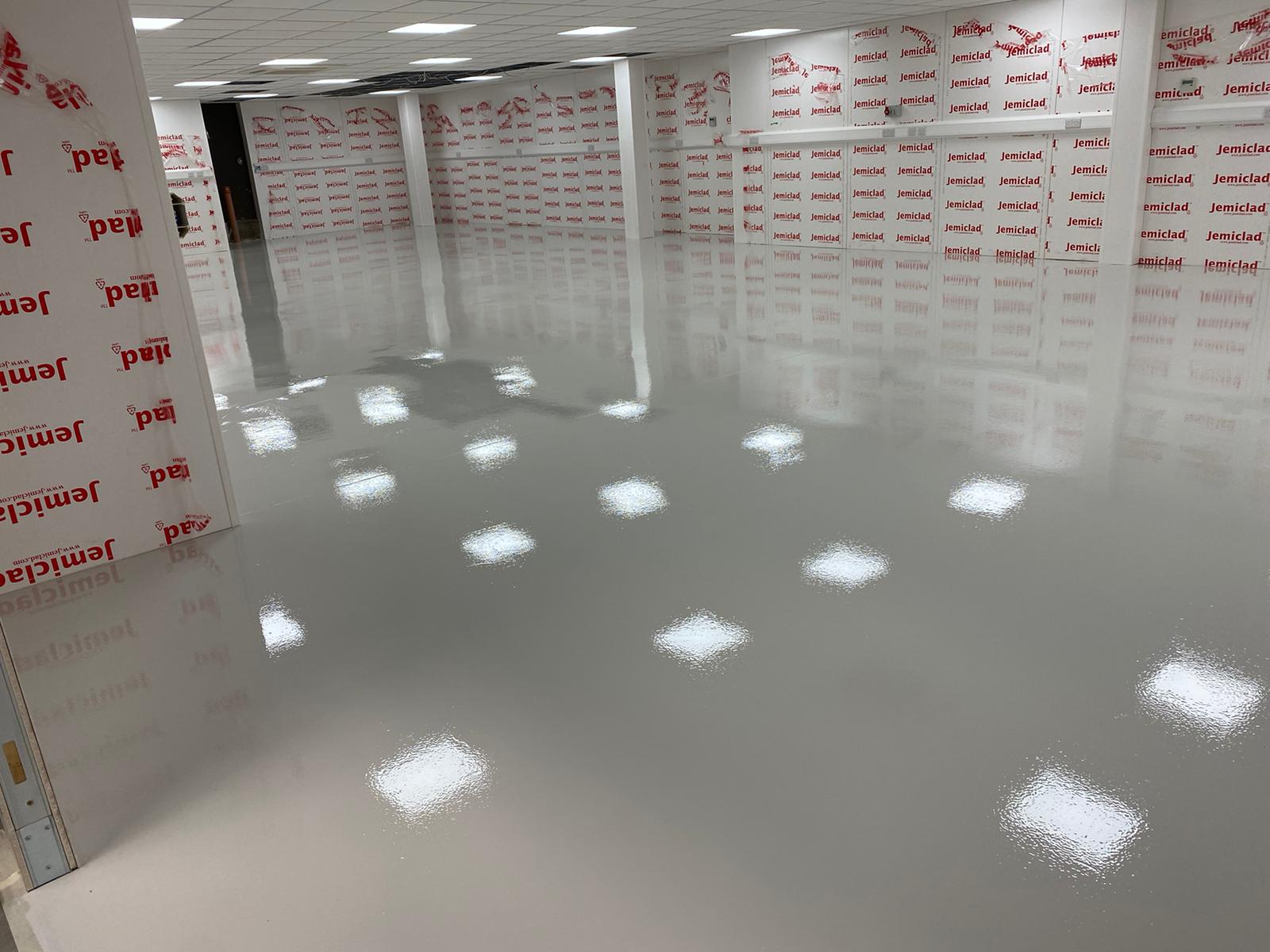 THE UK'S LEADING RESIN FLOORING SPECIALIST
Epoxy Flooring Coventry
It isn't always easy to decide on the industrial flooring solution that's best for your business, but epoxy flooring is a fantastic choice for almost all industrial environments. It's a long-lasting and durable choice, which makes it ideal for the wear and tear that comes with a busy workplace. It's also a strong flooring solution, so there's no need to worry about heavy machinery and foot traffic causing too much damage. If you need epoxy flooring in Coventry, you can count on us to take care of everything.
What Makes Our Coventry Epoxy Flooring Different?
---
We Work on a Bespoke Basis – At Impact Flooring, we understand that every business is different and therefore everyone has slightly different epoxy flooring requirements. This is why we always work on a bespoke basis. We take the time to fully understand what it is you need from an industrial floor, including any unique requirements and specifications. Then we create a bespoke industrial flooring solution that ticks every box.
We're Skilled and Experienced – Though there are a number of industrial flooring specialists to choose from, we're confident in our ability to provide a truly skilled and experienced service. Everyone here at Impact Flooring has worked with resin flooring extensively, which means that we're able to provide a high-quality service at all times. This also means that we have the skills needed to work efficiently and effectively, solving any problems that may arise along the way.
We Take Care of Everything – It's safe to say that a lot of work goes into installing a resin flooring, but we go above and beyond to ensure that everything is taken care of. We prepare, install and finalise every resin flooring project that we take on. This means that you can sit back and relax, knowing that a team of experts have everything under control.
Impact Flooring's Epoxy Flooring in Coventry
---
If you're in need of epoxy flooring in Coventry, Impact Flooring are here to help. We have a great deal of experience in offering industrial flooring solutions to businesses in the local area and this includes epoxy flooring services. When you choose us, you are choosing a professional team of experts with unmatched service.
To find out more about epoxy flooring in Coventry, get in touch. Contact Impact Flooring today on 02476 993 895 or via the online contact form.
REQUEST A CALLBACK
Contact Us
"*" indicates required fields
For bespoke industry flooring solutions talk to Impact Flooring today.
We offer free no obligation advice and can provide a price range on the first call.



Impact House, Short Street, Nuneaton, Warwickshire, CV10 8JF