The UK's leading resin flooring specialist
Multi-Layer Flooring

Layers Of Industrial Floor Coating
---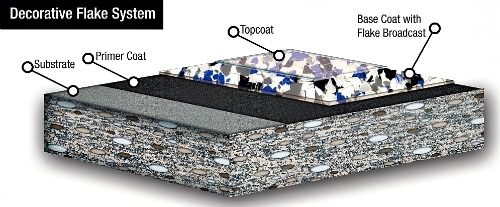 Multi-layer flooring systems are used to provide multiple layers of floor coating with each layer incorporating an aggregate, giving a build up of thickness to provide excellent properties of both wear and slip resistance. As opposed to a single colour, flow applied system, multi-layer flooring is often used to provide a highly decorative finish. This can be a flake type system as seen in the picture below, or a coloured quartz aggregate system. This type of floor finish is ideal for reception areas, showrooms, sports centres etc. and can include corporate logos or other designs as part of the floor.
Benefits of Multi-Layer Flooring
---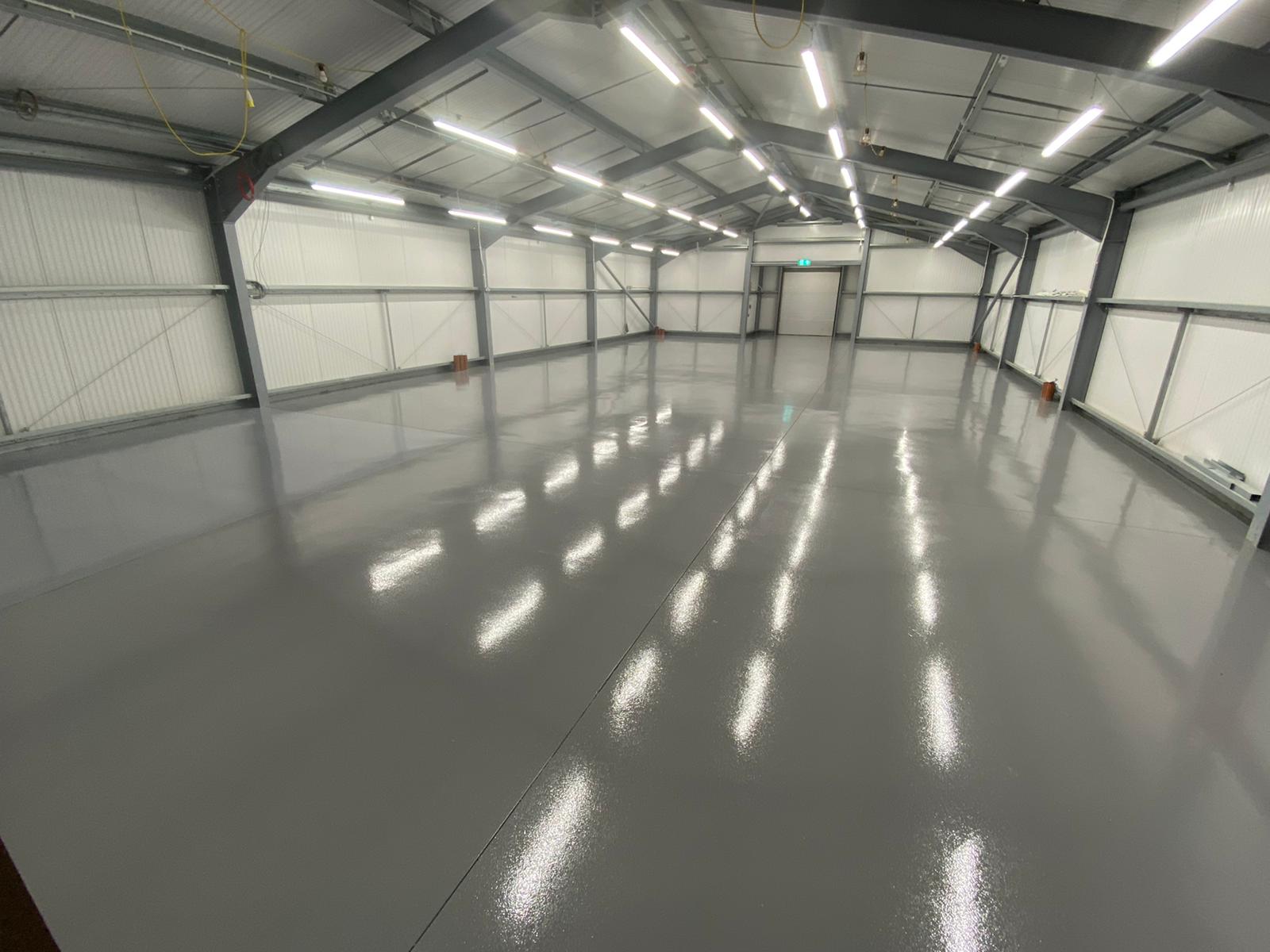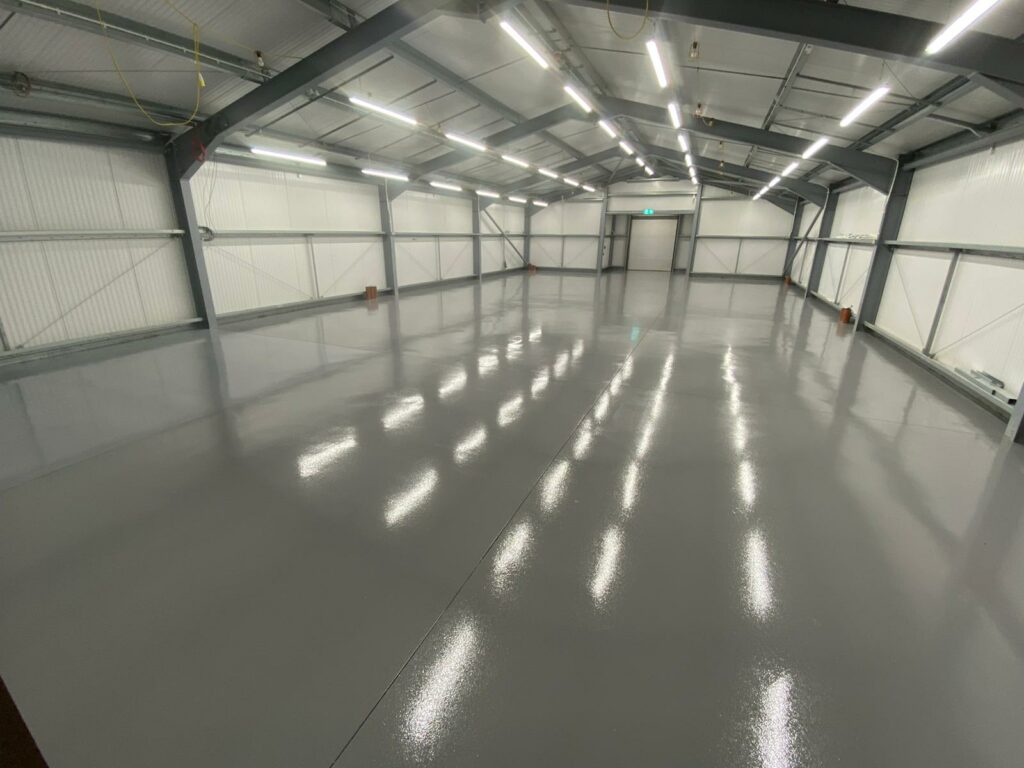 Good anti-slip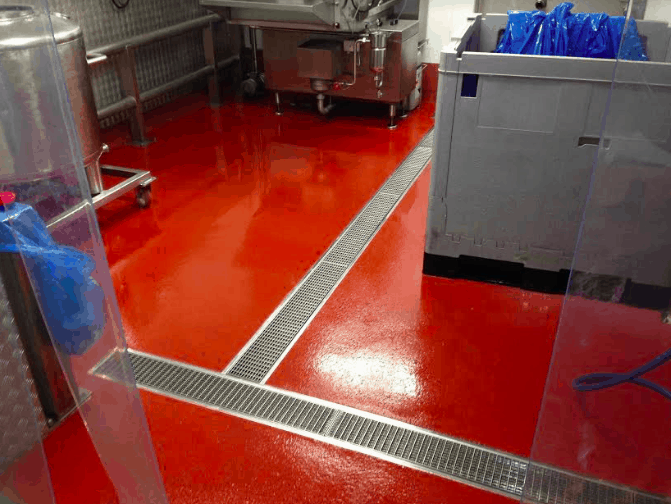 Can be used in wet environments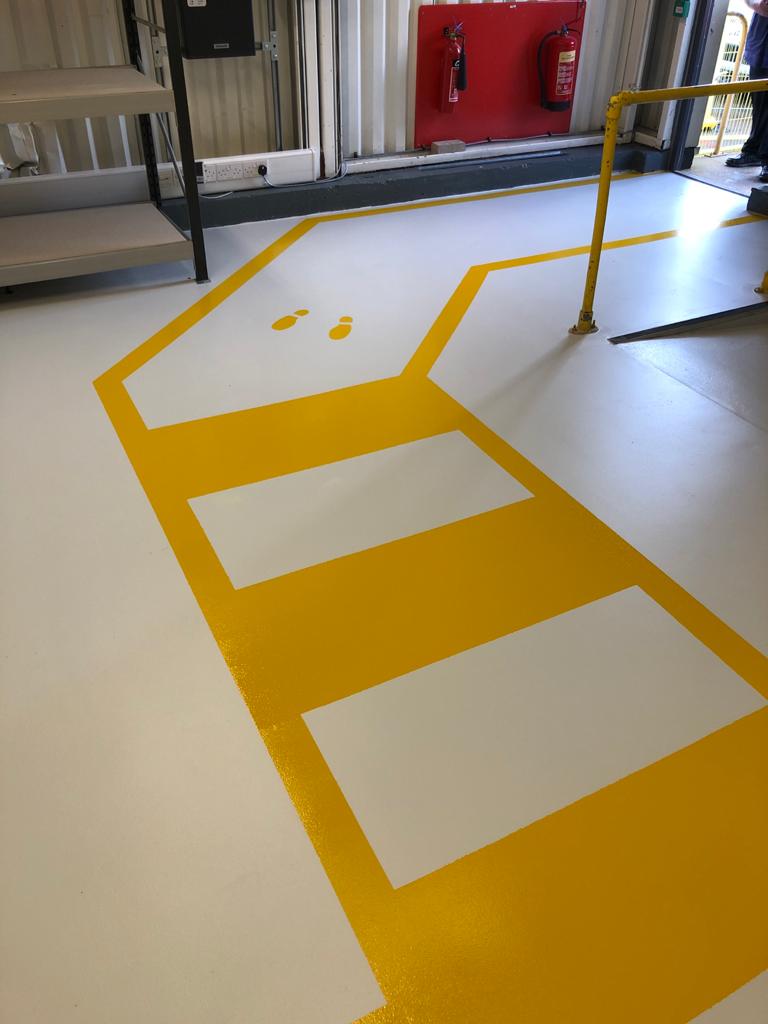 Internal / External ramps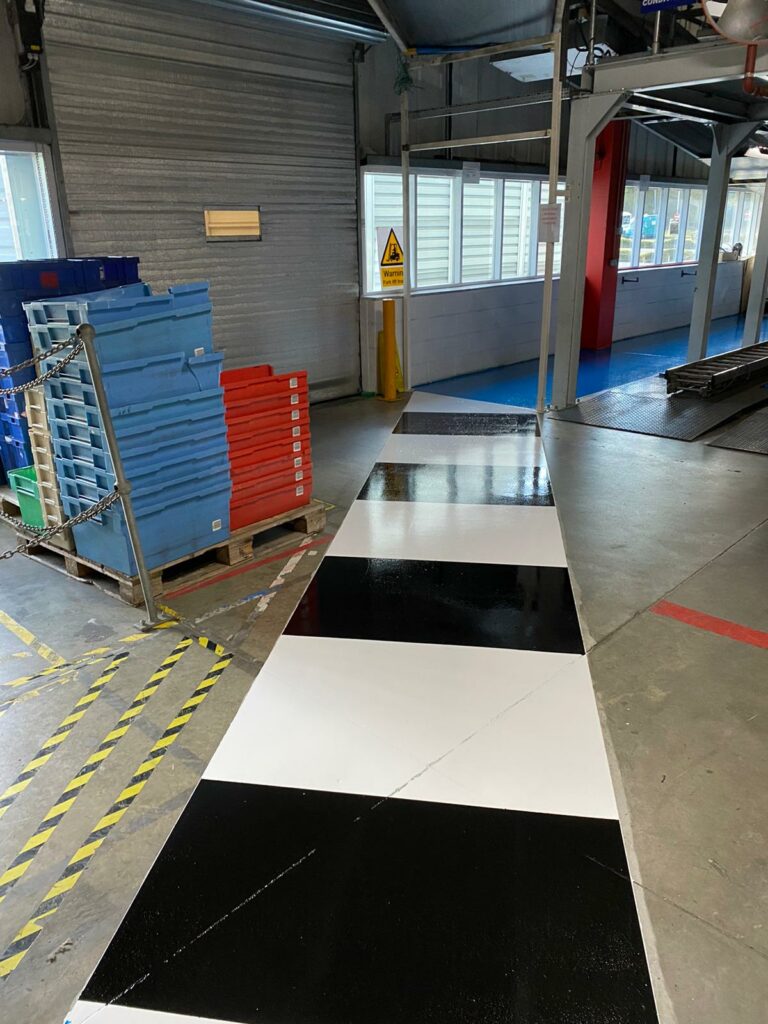 Light pedestrian traffic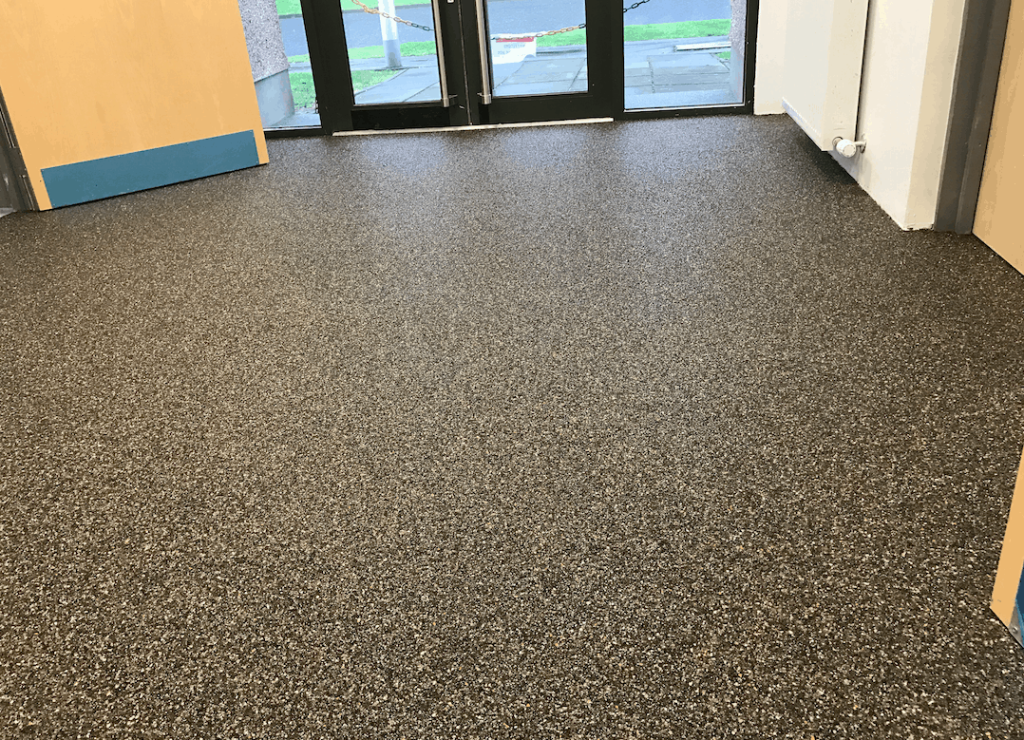 Highly decorative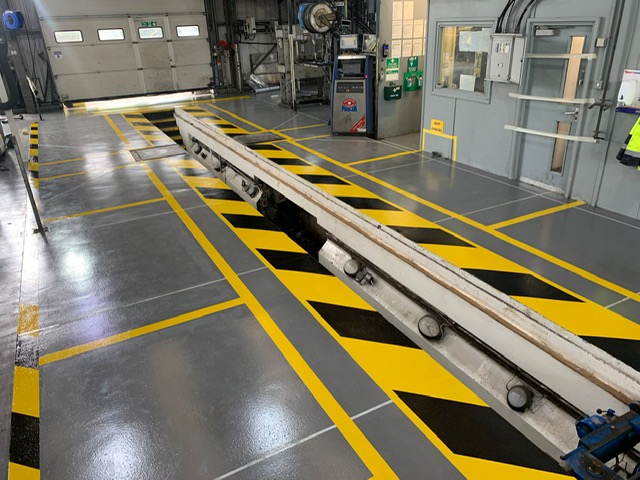 Company Logo / designs can be incorporated
One major advantage of multi-layer resin flooring systems is the ability to apply them to substrates that are particularly weak or porous. The system allows multiple coats of low viscosity resin to penetrate the sub floor to initially strengthen and stabilise, so that when applying the final two to three coats that incorporate the decorative aggregates or flakes, the substrate that is being treated is extremely strong. These systems can be installed using the latest polyaspartic resins, which have cure times as low as twenty minutes, meaning that areas can be treated with a four to six coat system with the whole process being completed overnight ready for start of business the next day.
Choose a Colour that Suits You
---
All of the flooring systems that we install are available in a range of standard colours. (See colour chart) However, any RAL or BS colour can be manufactured to order to provide bespoke requirements, for example your corporate colours.

Charcoal

Safety

Safety Yellow

Midnight Blue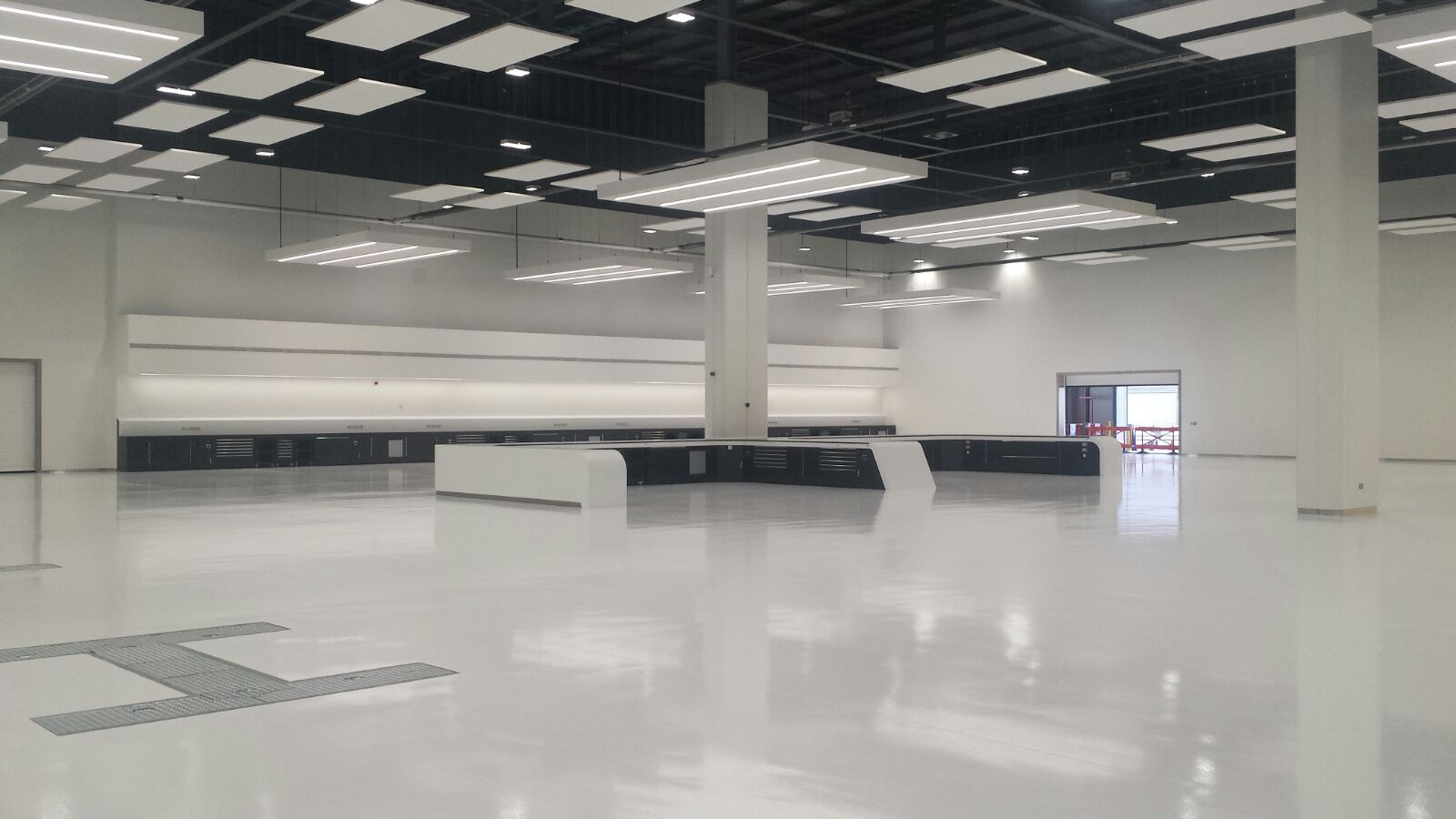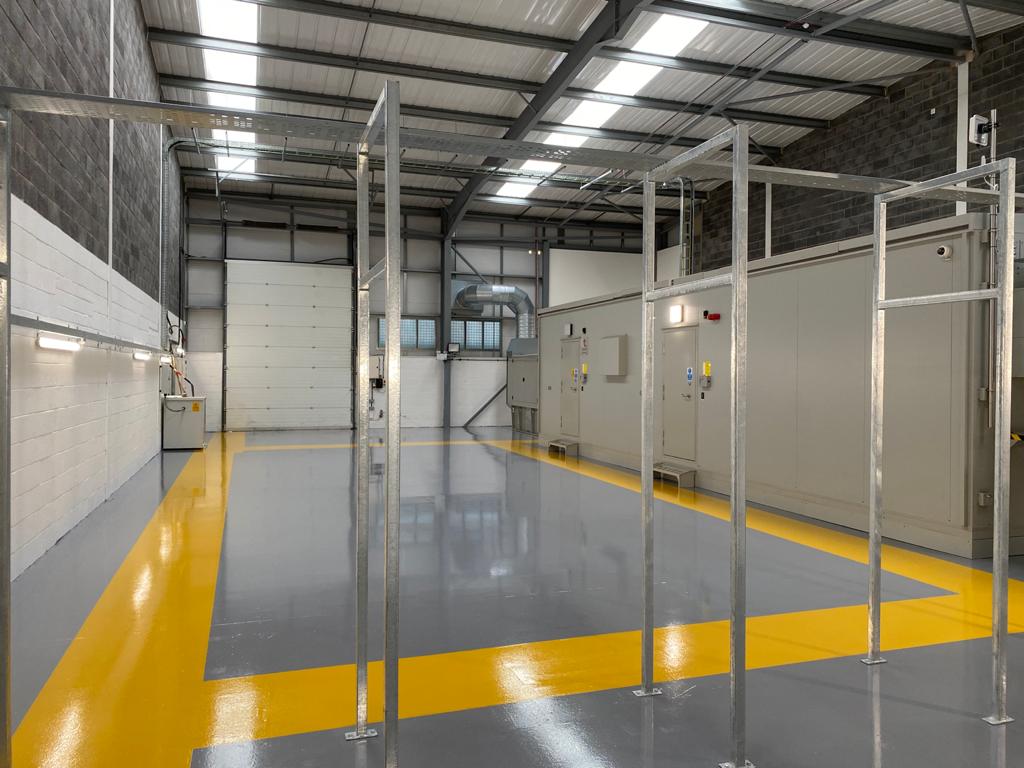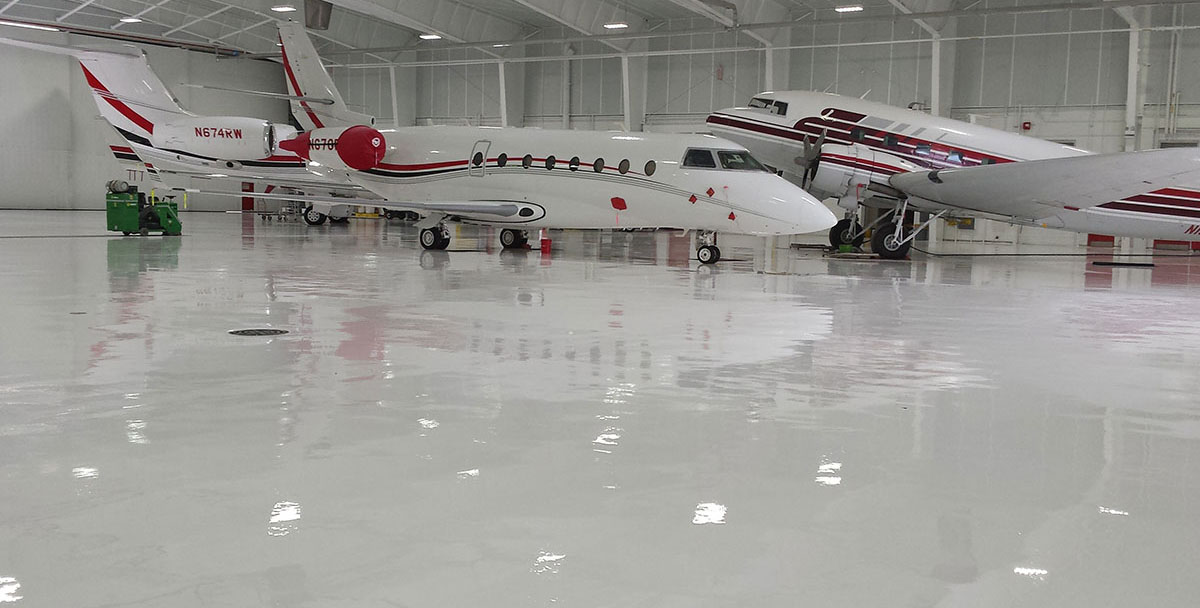 REQUEST A CALLBACK
Contact Us
"*" indicates required fields
For bespoke industry flooring solutions talk to Impact Flooring today.
We offer free no obligation advice and can provide a price range on the first call.



Impact House, Short Street, Nuneaton, Warwickshire, CV10 8JF
CONTACT US
If you're interested in learning more about the flooring applications we have available or need some advice, please: