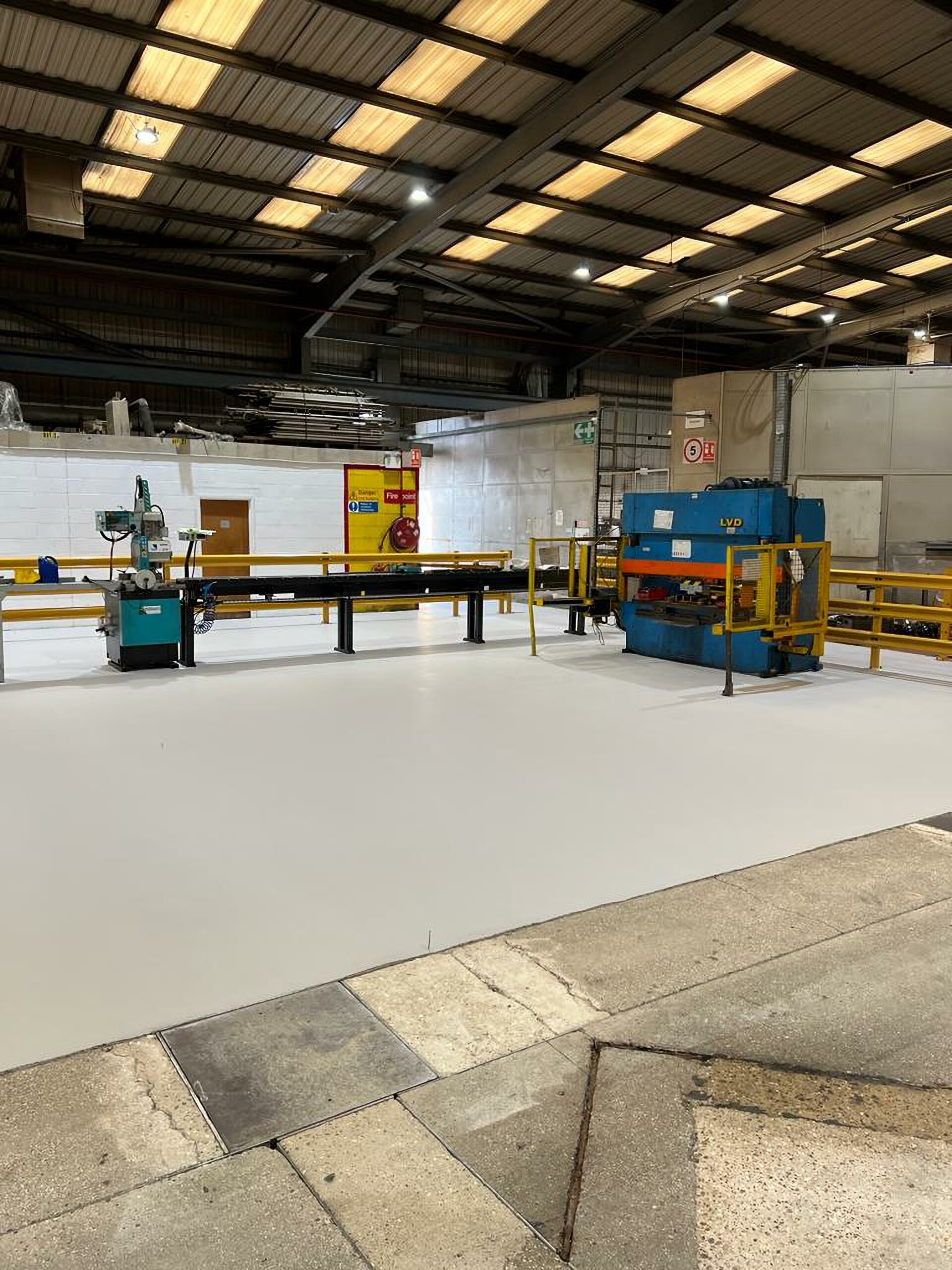 The UK's leading resin flooring specialist
Industrial Flooring
Industrial Flooring Solutions
---
Impact Flooring has unrivalled experience working with a number of different clients across many sectors. Industrial flooring requires a high-quality application that contains the characteristics suited to this working environment. Below, we have described the benefits of our resin flooring solutions and how these can be applied.
Heavy Duty Flowable System Installation & Repair
---
Best suited to areas where heavy foot traffic occurs, heavy-duty flowable systems can be laid even when you believe that the floor is beyond repair due to its poor condition.
At Impact Flooring, there's rarely a floor that we are unable to repair. So, irrespective of how bad your floor's condition is, our professionals will view your site, survey it, take core samples and do structural tests if necessary. After that, we can then determine the appropriate heavy-duty repair system for your needs.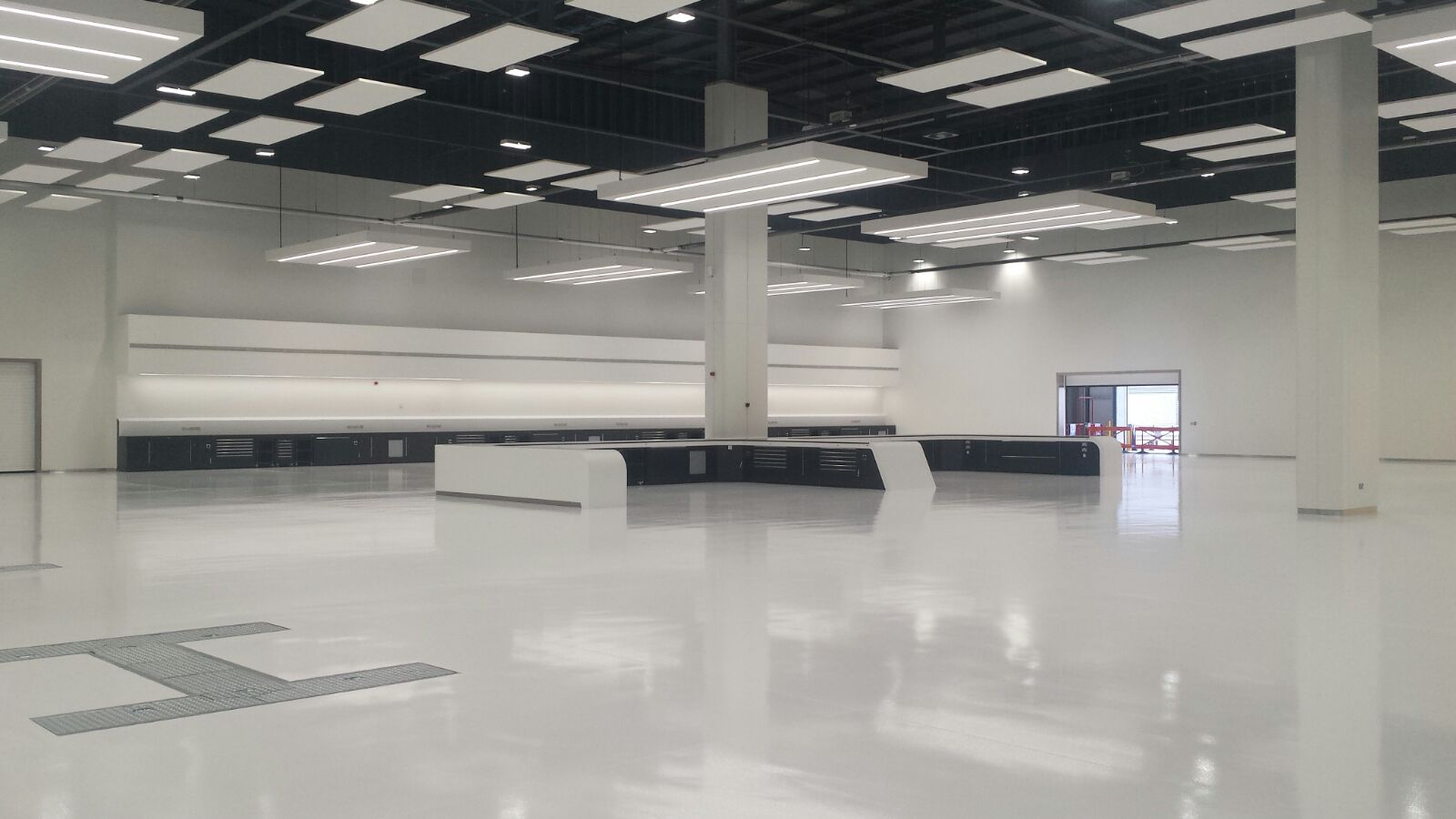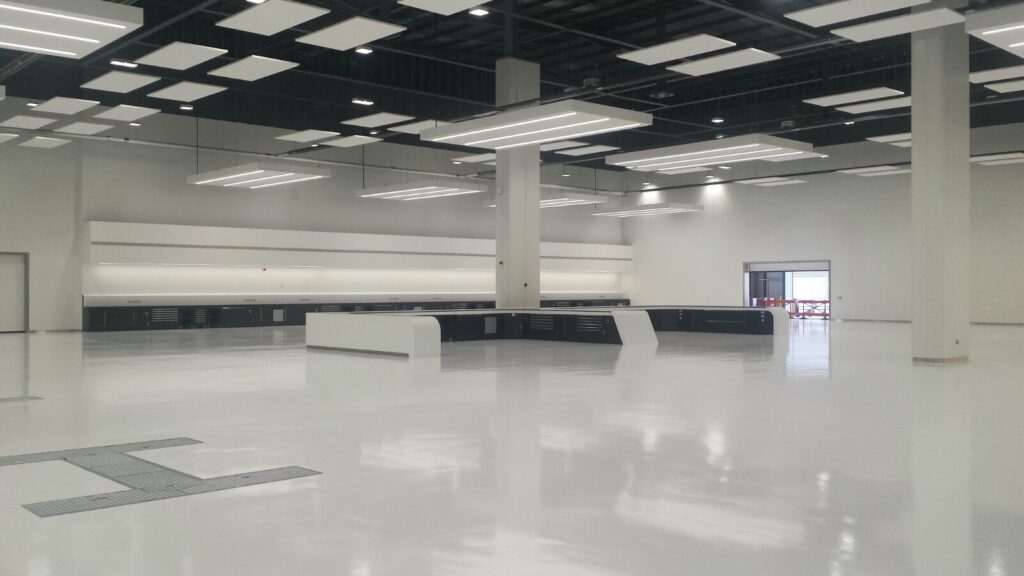 Flexible Flooring
On many occasions, our experts at Impact Flooring have been involved in the installation of flexible flooring solutions. These solutions are ideal where excessive wear and tear has become a concern. Our flexible floor options include epoxy and polyurethane resins, and these resins are an appropriate choice for steel plate structures, mezzanine decks, chemical bund areas, and ship decks.
Epoxy and polyurethane resins are ideal where ease of cleaning is a priority, right on through to no-slip areas. At Impact Flooring, we are able to design a system to fit in with the majority of requirements.
Flow Applied Resin Flooring
Flow applied resin flooring frequently has a smooth surface, though, for areas where non-slip is necessary, a surface dressing can be applied. It's easy to confuse flow applied resin flooring with paint. Nevertheless, it is, in fact, much thicker (usually 2-3mm). This means it's far more durable and it will save you money over time because it will last far longer than paint.
If there have been prior repairs made to a concrete floor, flow applied industrial resin flooring removes any imperfections. In turn, this provides a showroom-standard finish. Flow applied resin flooring is normally applied to areas that must be particularly hard-wearing. All the same, it leaves a very aesthetically pleasing surface.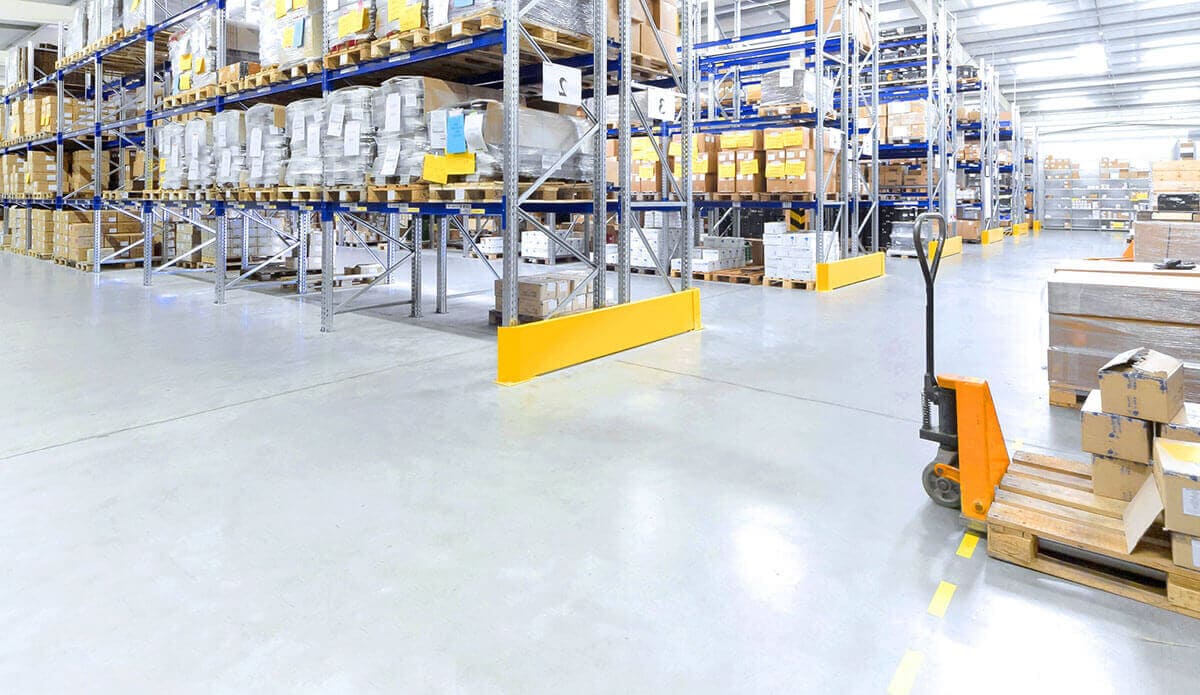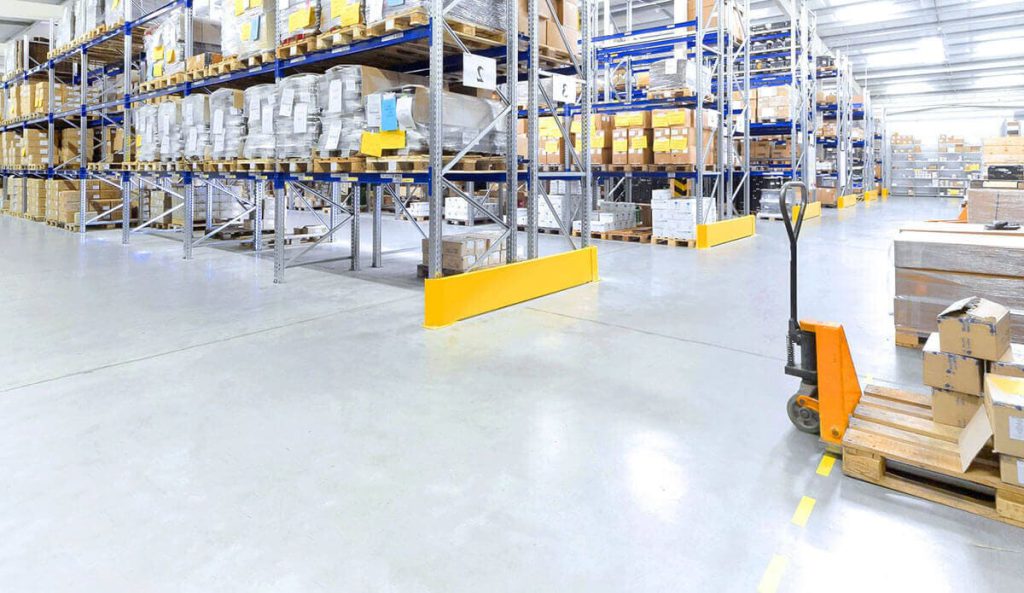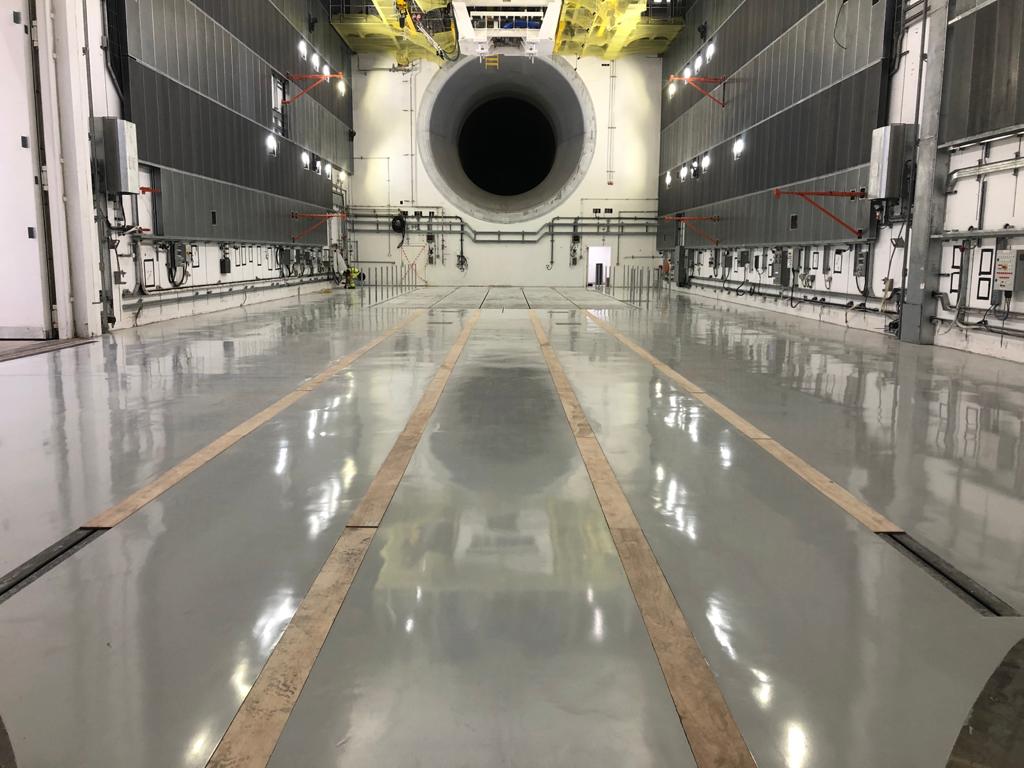 Epoxy and Polyurethane Floor Coatings
Used in areas that call for a hard-wearing, chemically resistant, dust-free finish, epoxy and polyurethane floor coatings is the perfect option when floor markings are a requirement. On a regular basis, Impact Flooring's clients want their epoxy and polyurethane floor coatings to have a high-gloss finish. All the same, matt coatings are an option.
Worn, tired-looking concrete surfaces can easily be transformed through epoxy and polyurethane surface coatings and repairs. This establishes a completely new look – a look that comes with a wow factor. Epoxy and polyurethane floor coatings are used in such a way that it enhances the workplace and caters to a surface that is easily cleaned. Primarily, these coatings are best suited to areas that experience traffic that is light to medium.
Resin Flooring Demarcation
These days, health and safety is of paramount importance in the workplace. Impact Flooring offers an expansive range of floor demarcation and stencilling options utilising the latest in resin technology. We can provide you with designated walkways, hatched 'no go' areas, hazard warning signs, or a combination of numbering and/ or lettering.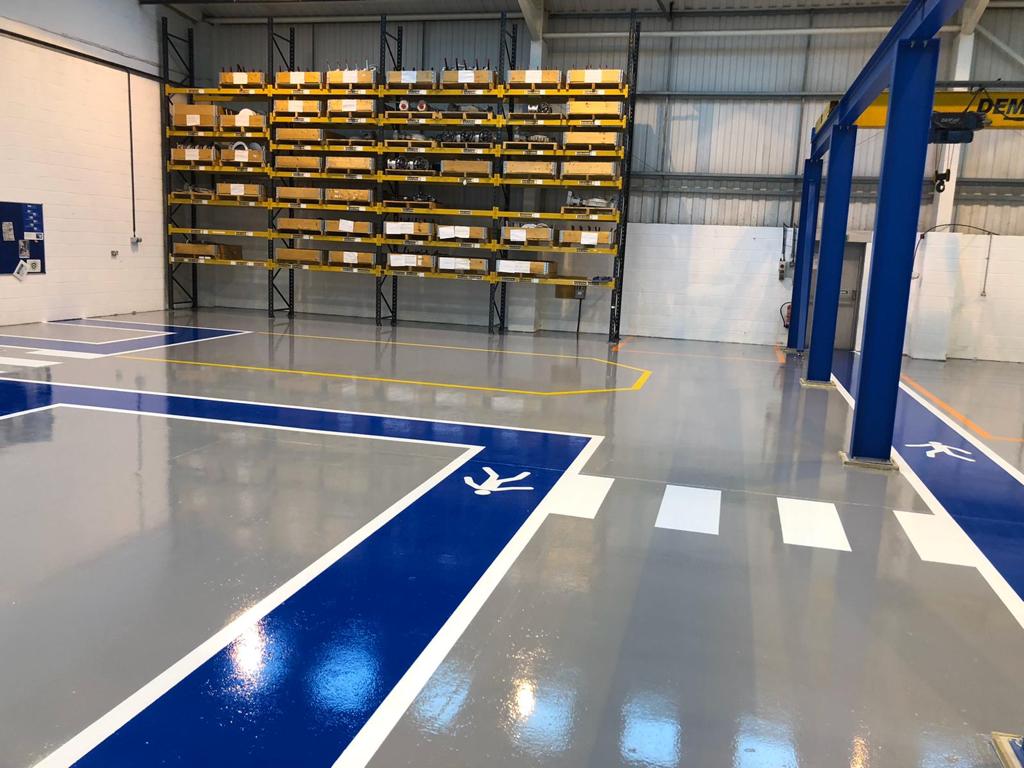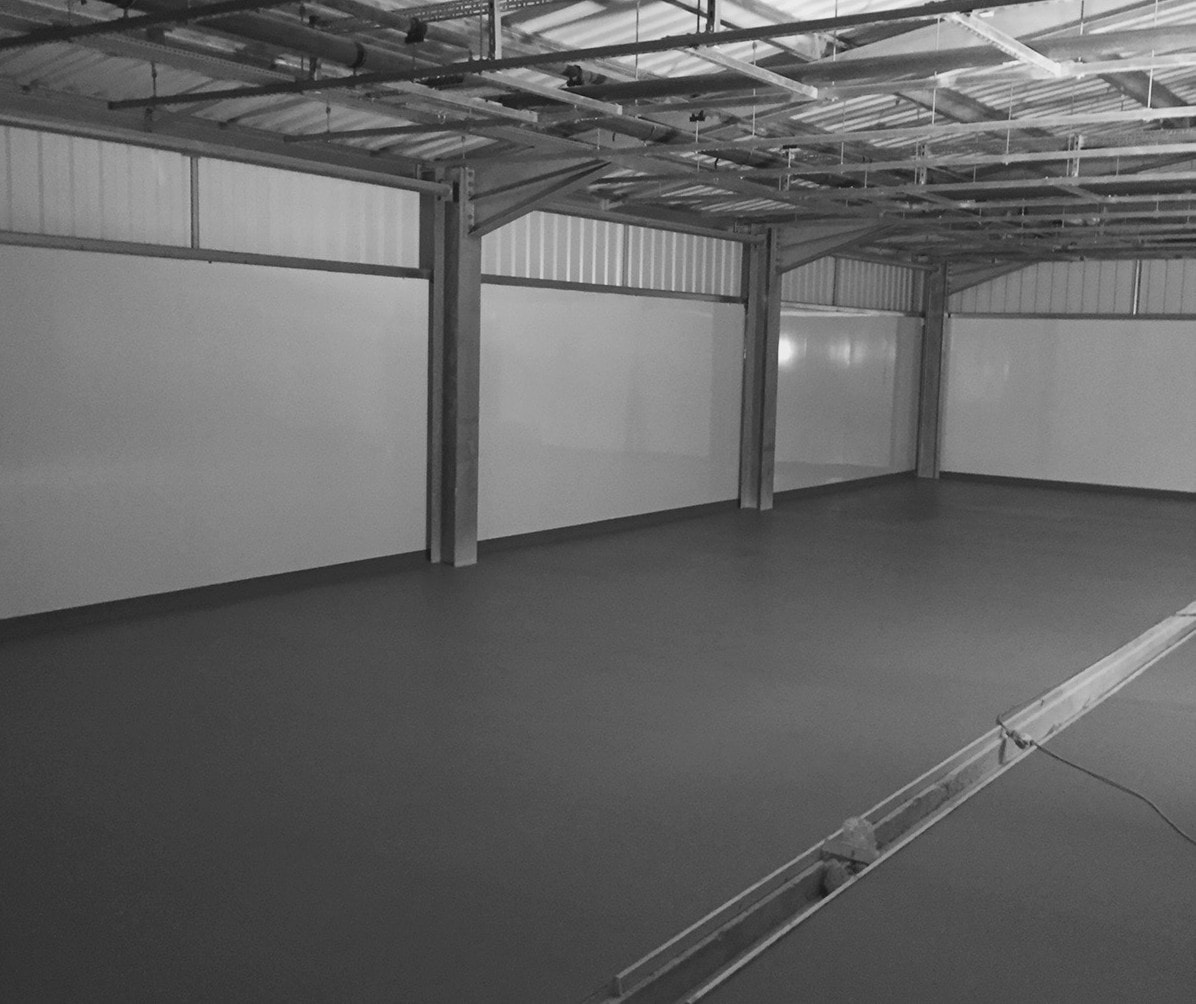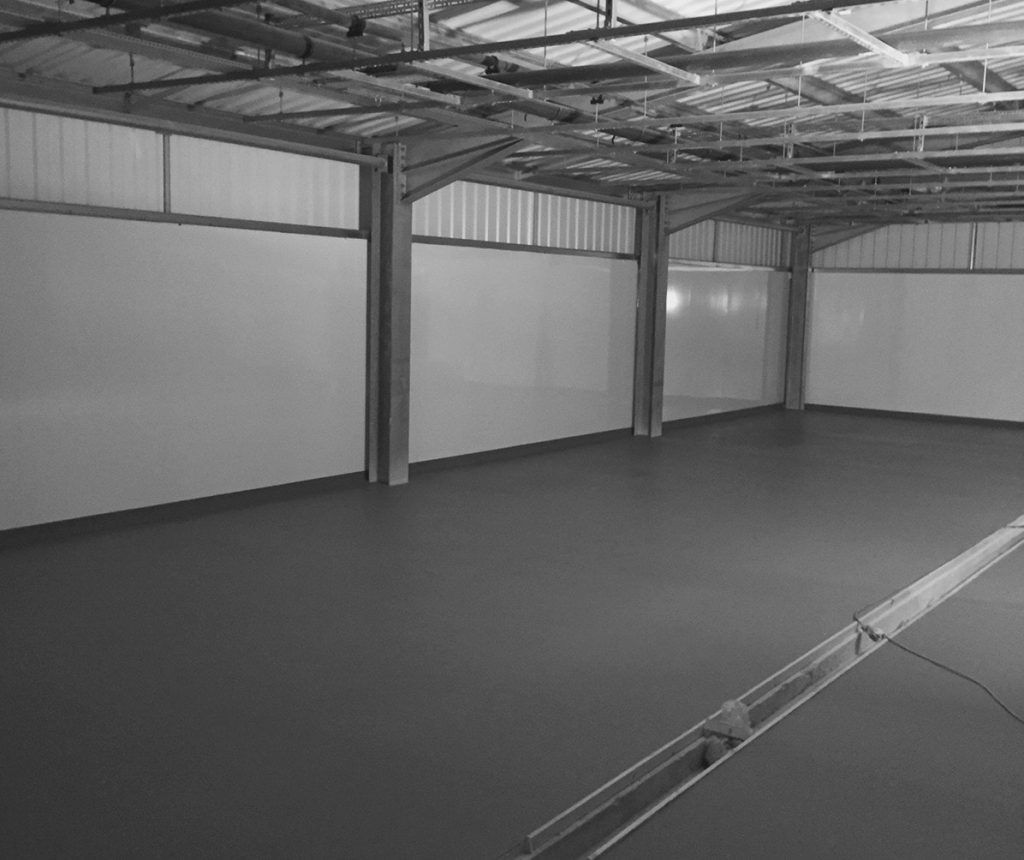 Heavy Duty Screed Flooring
For heavy-duty screed flooring, polyurethane offers the optimal durability level, and it comes with a life span of no less than ten years and often longer, and will last even in the very toughest of environments. Because of its hard-wearing characteristics, polyurethane resin screed is suited to most industries. It is, though, particularly suited to a food environment, given that it is completely impervious and is of the highest order in terms of chemical resistance.
Polyurethane resin can tolerate a vigorous cleaning regime and when it is installed at 9mm thick or more, it can withstand steam cleaning at 130 degrees centigrade or higher.
Multi-Layer Industrial Resin Flooring
Multi-layer flooring systems are utilised whereby every individual layer incorporates an aggregate. This creates flooring that is highly slip- and wear-resistant. Rather than providing a single colour, multi-layer flooring offers a highly decorative finish that can either be a coloured-quartz aggregate system or a flake-type system. It's a floor system that is perfect for showrooms, reception areas, and much more.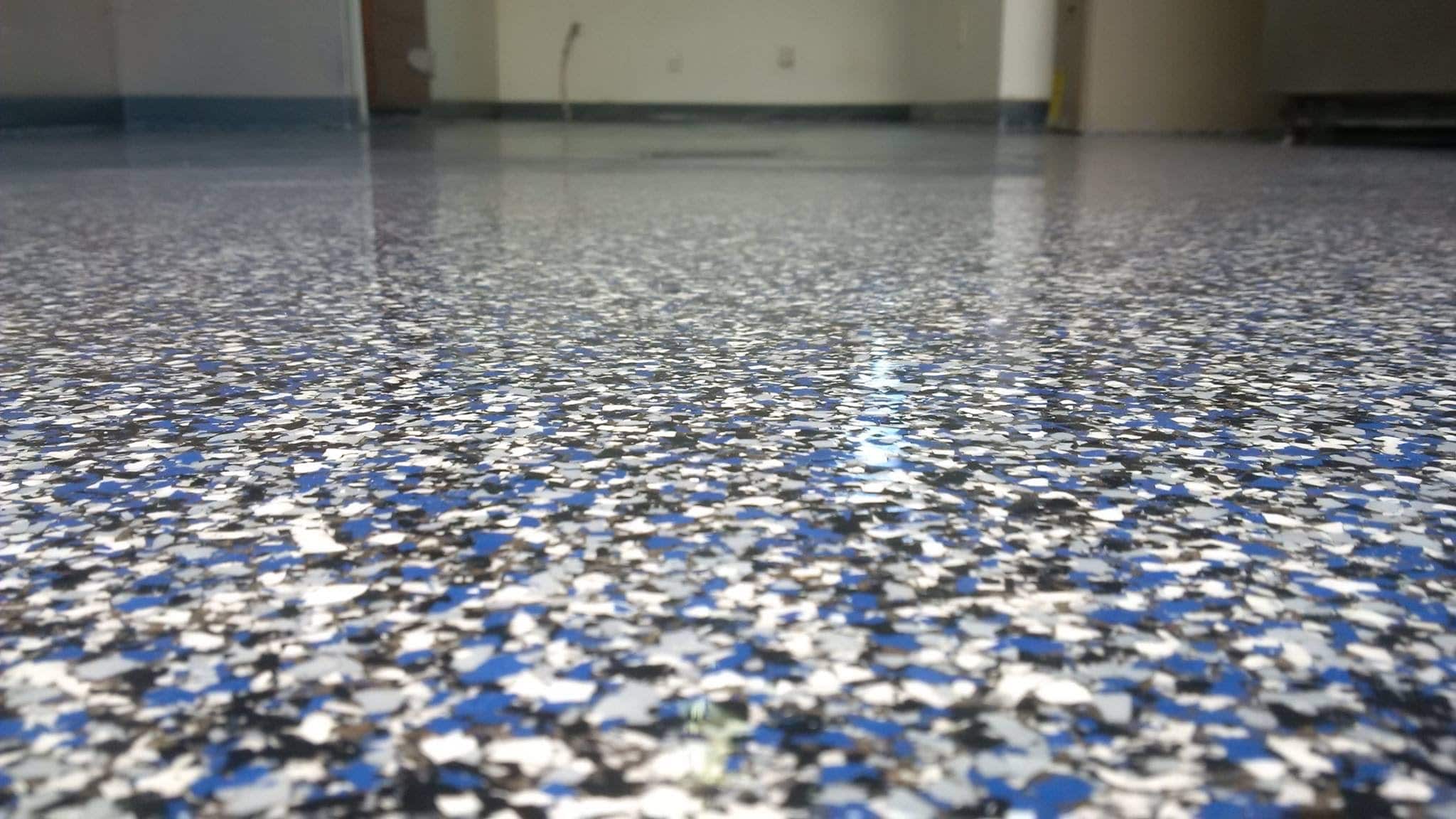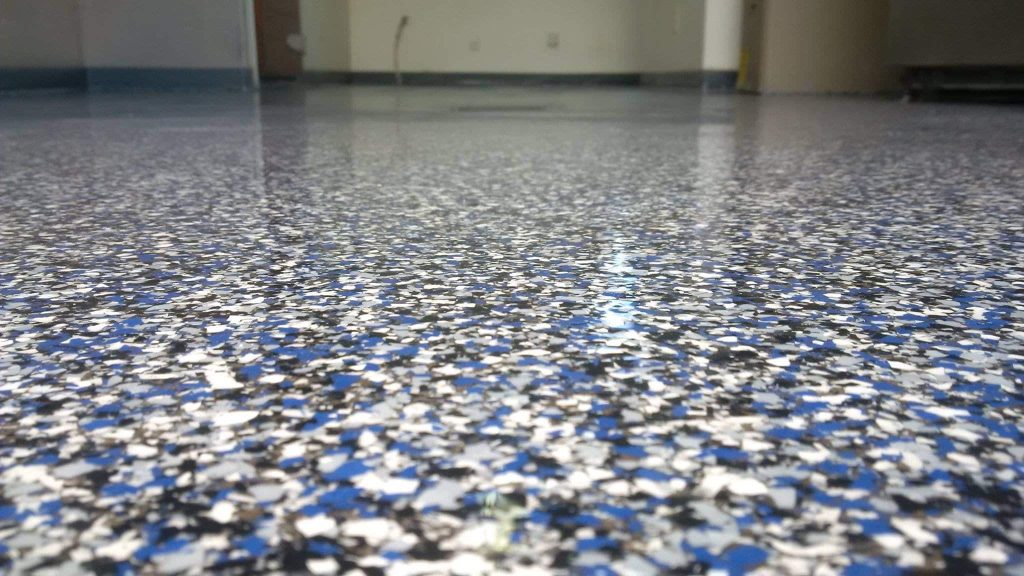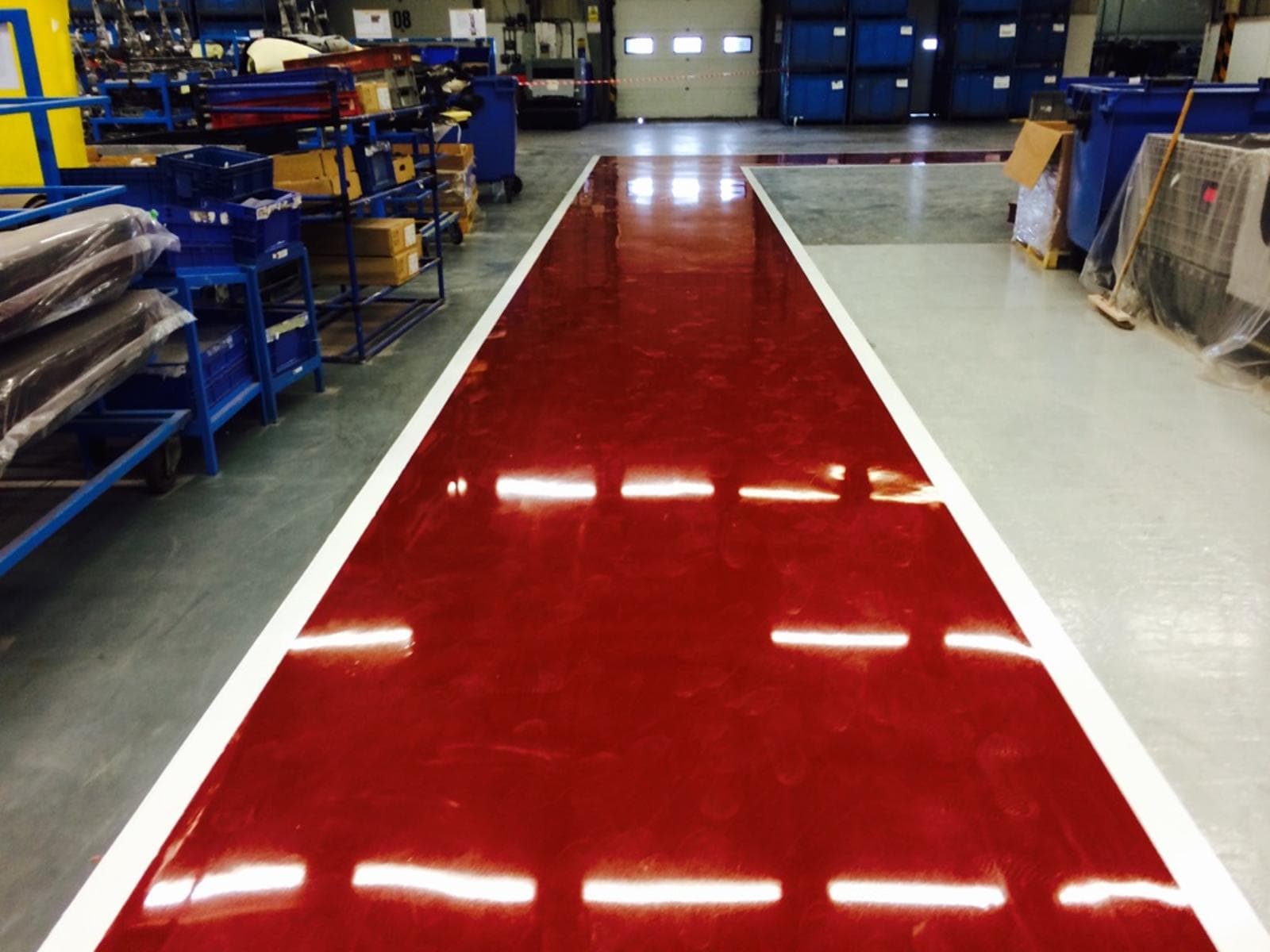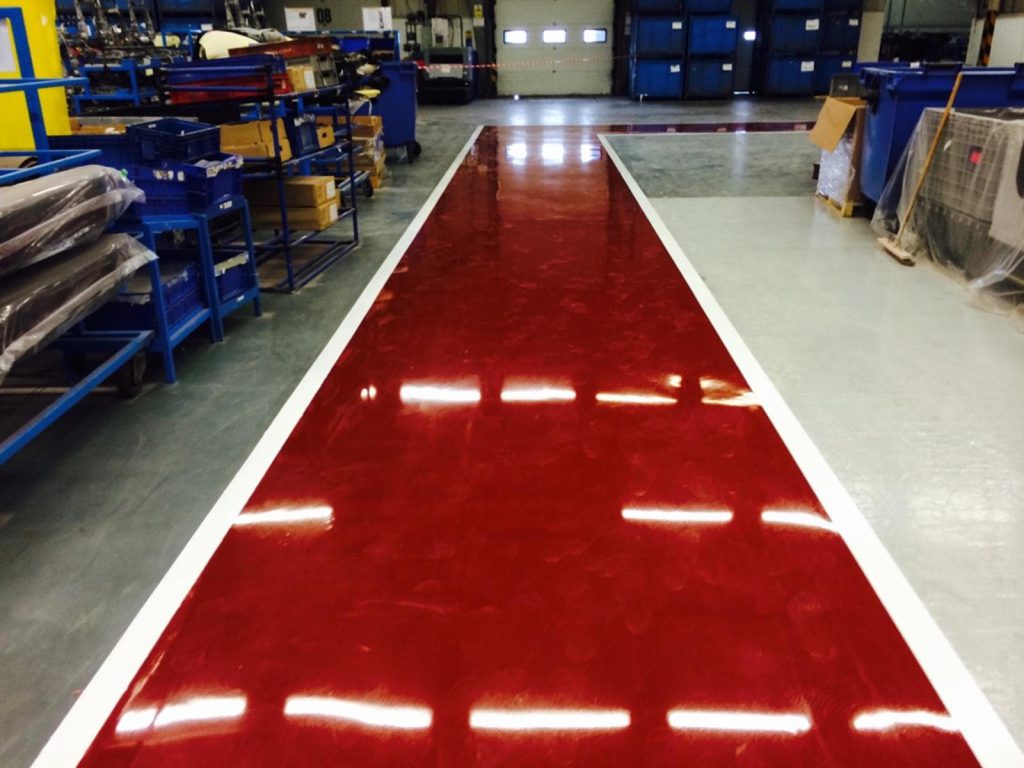 Industrial Floor Sealing
Water-based clear resin or low-cost solvent floor seals are designed to strengthen a concrete substrate surface by providing a tough, durable film covering. Ideal for areas that experience relatively light traffic, industrial floor sealings are used as a way to dustproof and enhance a floor's current appearance.
For freshly laid concrete floors, the floor should be sealed to prevent it from dusting. If you wish to have a decorative floor but you prefer not to have it painted, floor sealings are an excellent solution to prevent the concrete surface from dusting. Floor sealings make the floor surface much harder and far more durable for long-term use.


Chemical Resistant Industrial Flooring
Relying on the very latest in chemical resistant-resin technology, Impact Flooring has a lot of experience in designing flooring and bunding/tanking installations that are able to provide a high level of protection against a large array of chemicals that are frequently used in industry.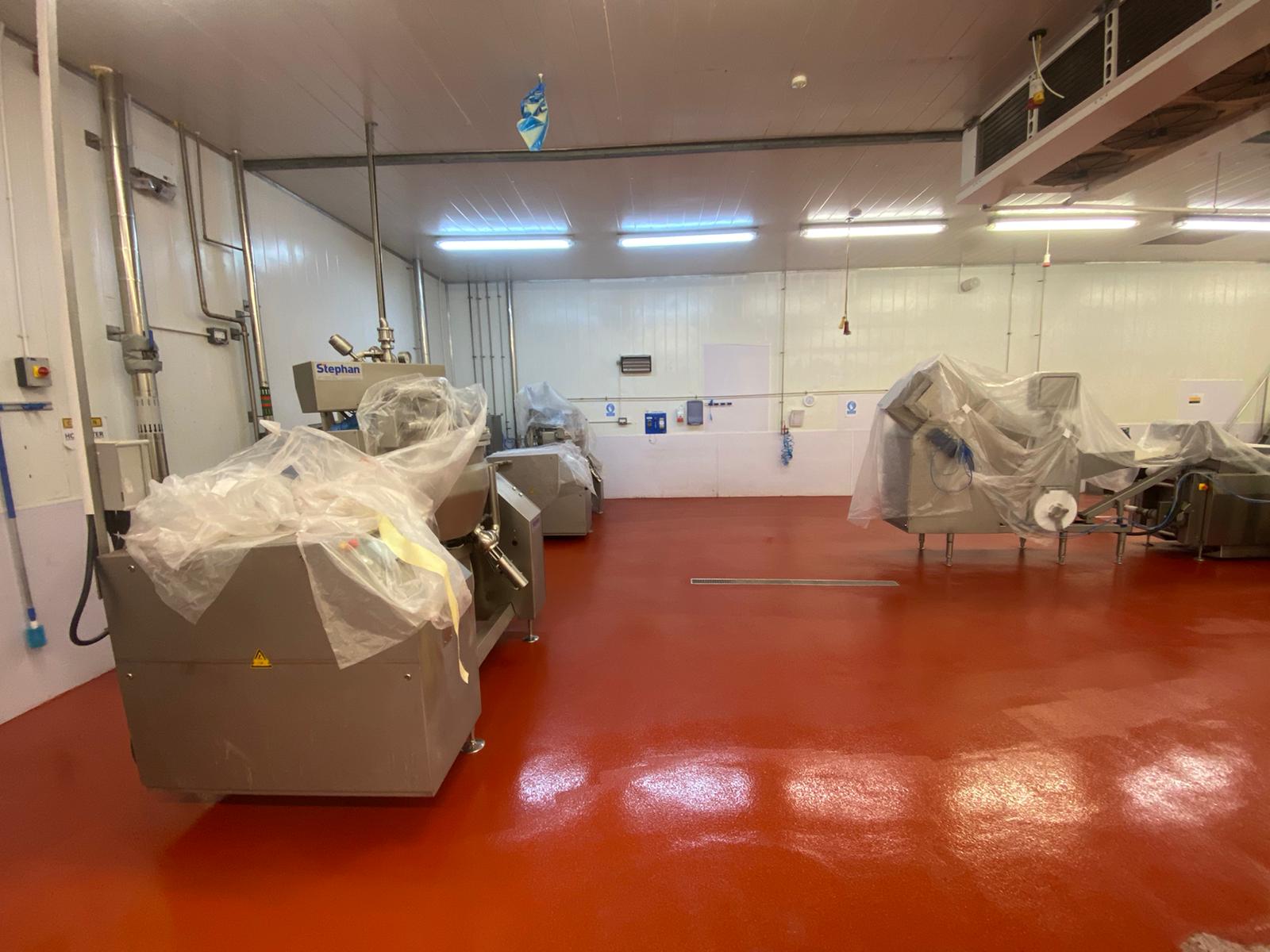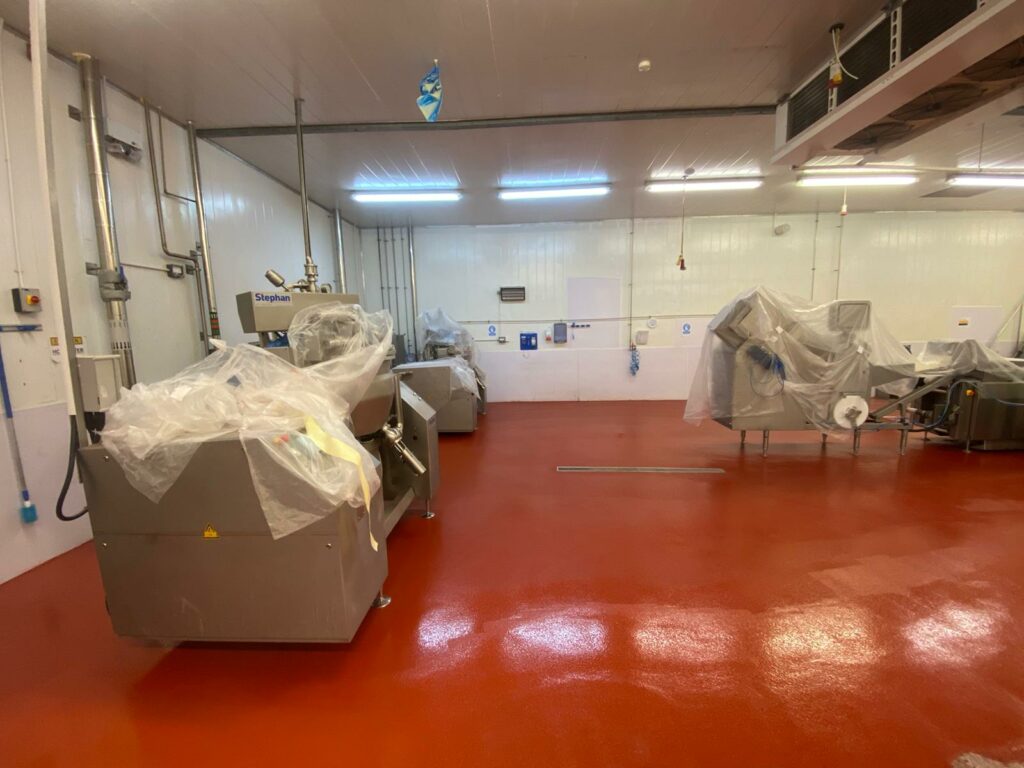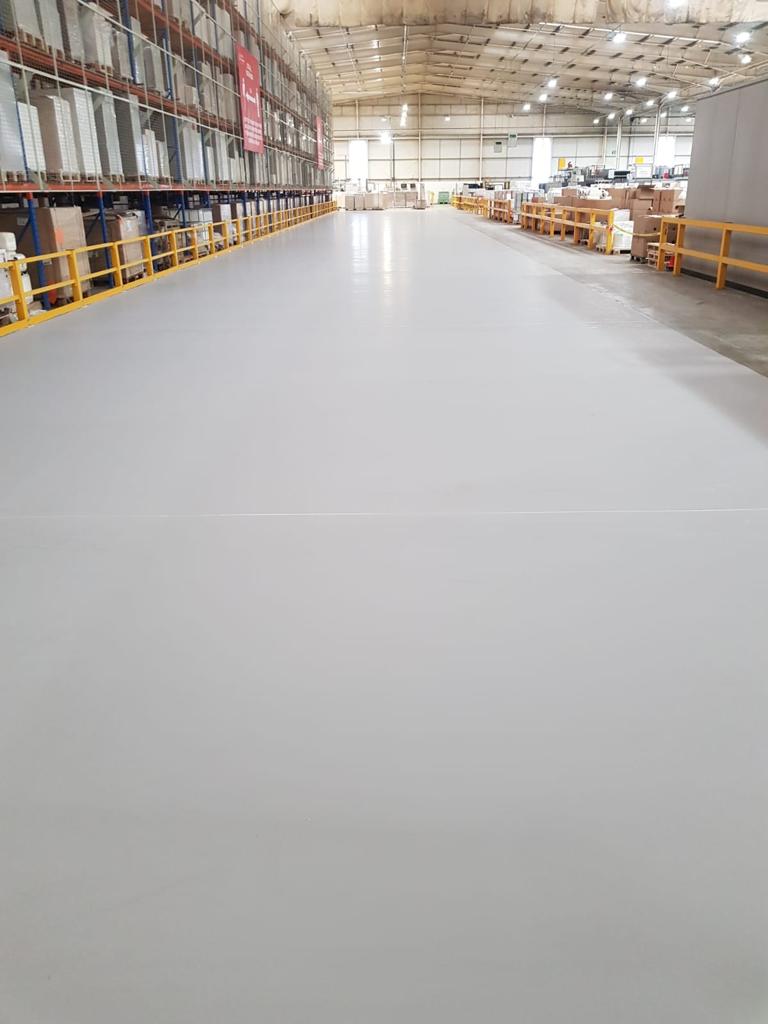 Epoxy & Polyurethane Industrial Screed Flooring
In general, epoxy and polyurethane screed flooring comprises a liquid resin with an aggregate blended into it. It is the ideal solution to return a floor that is damaged or badly worn to a high standard.
Frequently utilised in the food industry, polyurethane screeds generate a floor that is slip-resistant, hygienic, and particularly hard-wearing. When it is applied at a 9 mm thickness or greater, it is safe to steam clean.
Screed flooring can be extremely decorative, depending on your choice, and it comes in an array of colours to suit. To further enhance the look, company logos can be integrated into the finish.
Industrial High Build Floor Coatings
Ideally suited to areas that experience light-wheeled traffic and/or continuous foot traffic, high build floor coating, which is a relatively substantial floor coating, is far thicker and much harder wearing than standard floor paint.
High build floor coating does not flake, and if it is scratched, because it is one solid colour right through, the scratch does not show up.
High build floor coating comes in an array of colours. It's a coating that is frequently used as a way to differentiate gangways, workstations, and more. It enhances the floor and prevents dust and works in prolonging a floor's life or making a floor look far more aesthetically appealing after it has been repaired.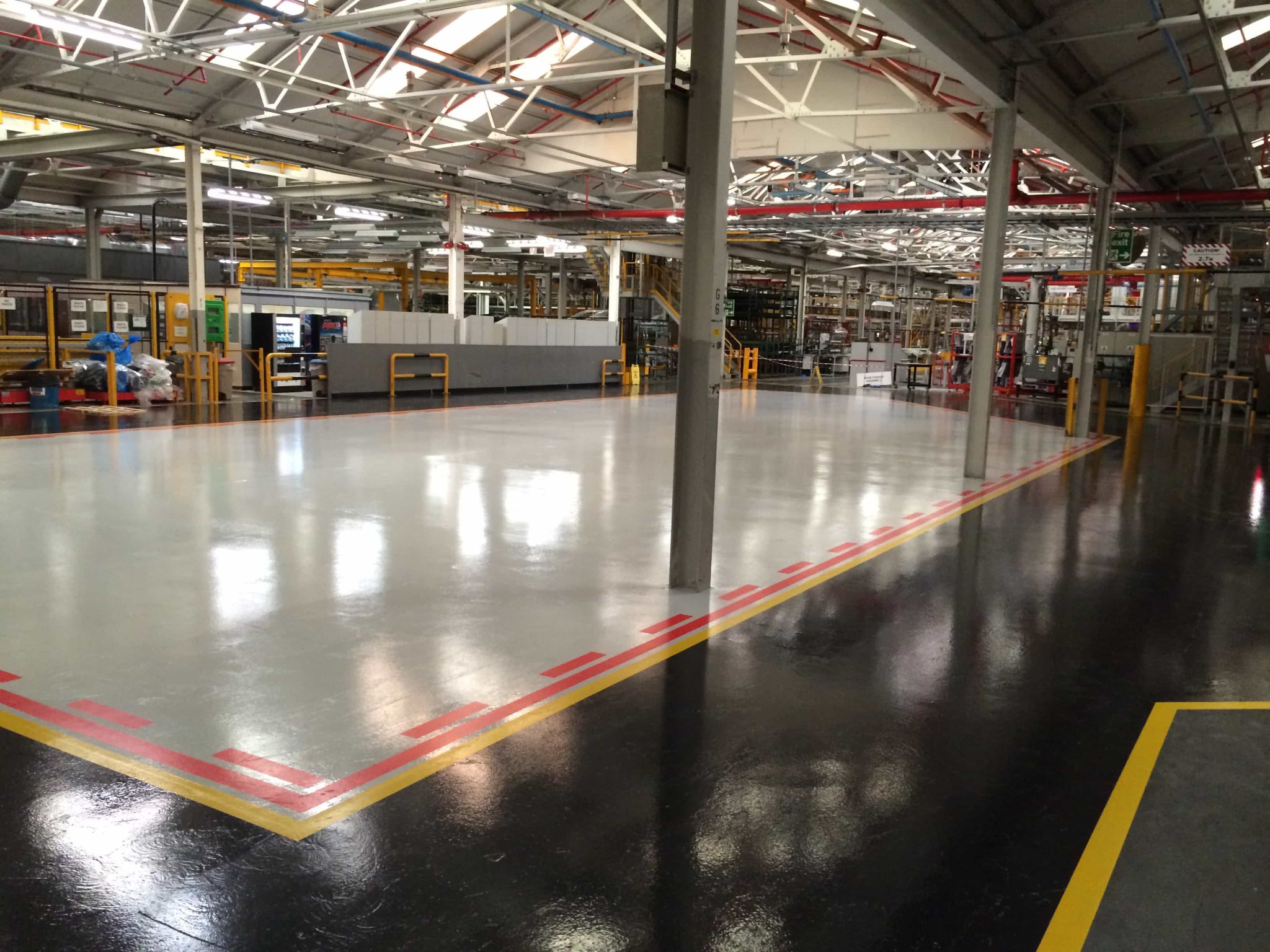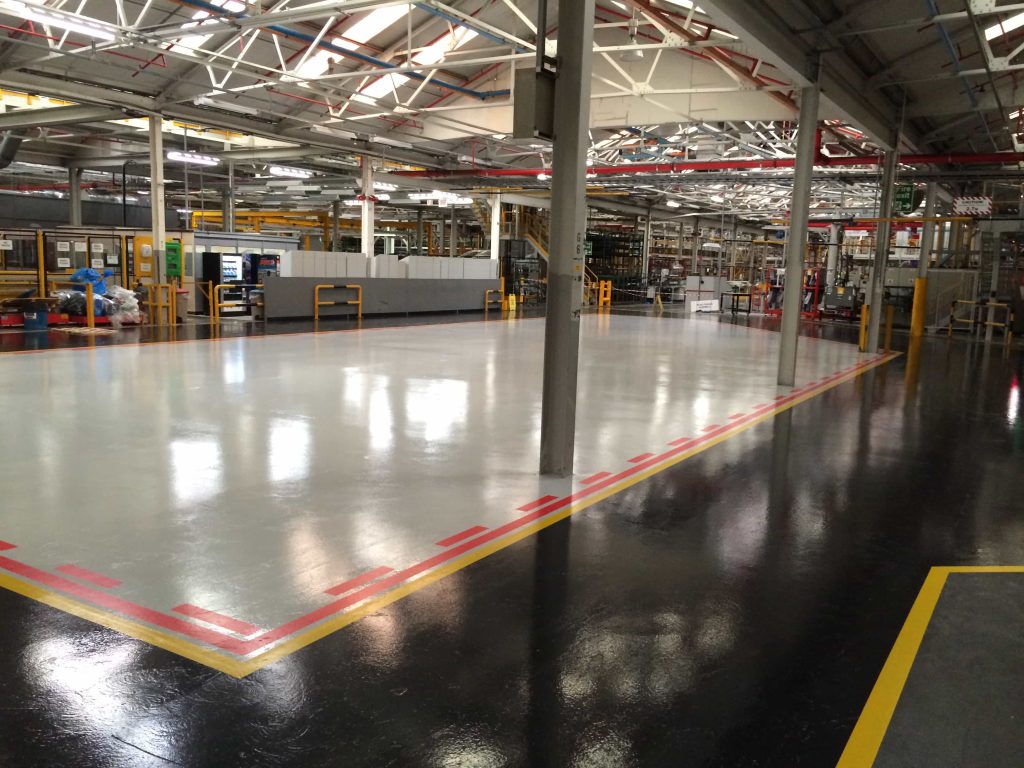 REQUEST A CALLBACK
Contact Us
"*" indicates required fields
For bespoke industry flooring solutions talk to Impact Flooring today.
We offer free no obligation advice and can provide a price range on the first call.



Impact House, Short Street, Nuneaton, Warwickshire, CV10 8JF
Contact Us
Whether you have specific requirements in mind or simply need some advice, our friendly team are available to answer any questions you may have. If you're interested in learning more about our industrial flooring solutions or any of our other services, please: