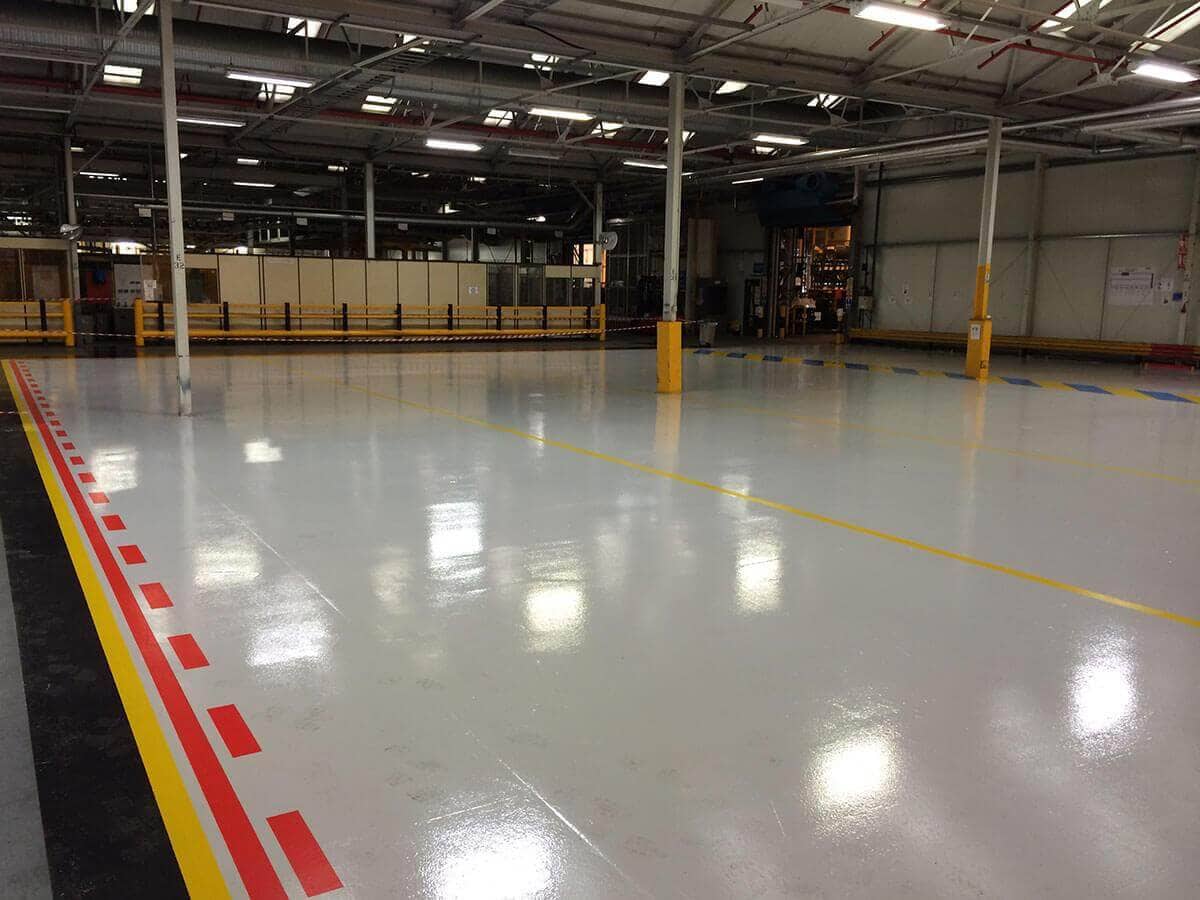 THE UK'S LEADING RESIN FLOORING SPECIALIST
Epoxy Flooring Company Manchester
Epoxy Flooring Manchester
---
At Impact Flooring, we are often approached by businesses that are interested in finding out more about epoxy flooring in Manchester. This comes as no surprise, as epoxy flooring is one of the most popular industrial flooring solutions available and it brings with it a number of benefits. As industrial flooring experts, we often recommend epoxy flooring to our customers and believe it's one of the top industrial flooring options on the market. This is why we offer it as one of our services.
Why Should You Choose High Quality Flooring in Manchester?
---
There are a number of benefits that come with choosing epoxy flooring in Manchester, which is why it's such a popular industrial flooring solution. Epoxy flooring works well for a lot of different industries and it has some truly impressive characteristics. For example, it can withstand a lot of weight and movement. This means there's no worry about it struggling under the weight of heavy machinery or automotive vehicles. Additionally, this kind of flooring doesn't damage easily when it comes into contact with strong chemicals, which makes it a suitable choice for businesses that work with harsh chemicals. Simply, there's no worry of spillages or leaks ruining the floor.

Another reason to choose epoxy flooring is that it doesn't damage easily from general wear and tear, which can cut down on future repair costs. Instead of paying out to have the floor repaired regularly, the floor will last a lot longer than many other industrial flooring solutions. This benefit is ideal for industrial environments, as flooring can become cracked or broken if it is not durable enough.
Epoxy Flooring Manchester
---
Though there are many different types of industrial flooring to choose from, epoxy flooring remains to be one of the most requested. With its range of benefits and impressive durability, epoxy flooring can be seen as a worthwhile business investment.

At Impact Flooring, we offer a wide range of services and this includes installing epoxy flooring in Manchester. Our team of industrial flooring experts are able to install flooring to a range of industrial environments, such as factories or warehouses. We do this to a high standard and with professionalism, which ensures all of our customers are guaranteed an unmatched service. Whether you're looking for epoxy flooring or another industrial flooring solution, we can help. Get in touch today on 0247 6350 000 or via the online contact form.
REQUEST A CALLBACK
Contact Us
"*" indicates required fields
For bespoke industry flooring solutions talk to Impact Flooring today.
We offer free no obligation advice and can provide a price range on the first call.



Impact House, Short Street, Nuneaton, Warwickshire, CV10 8JF