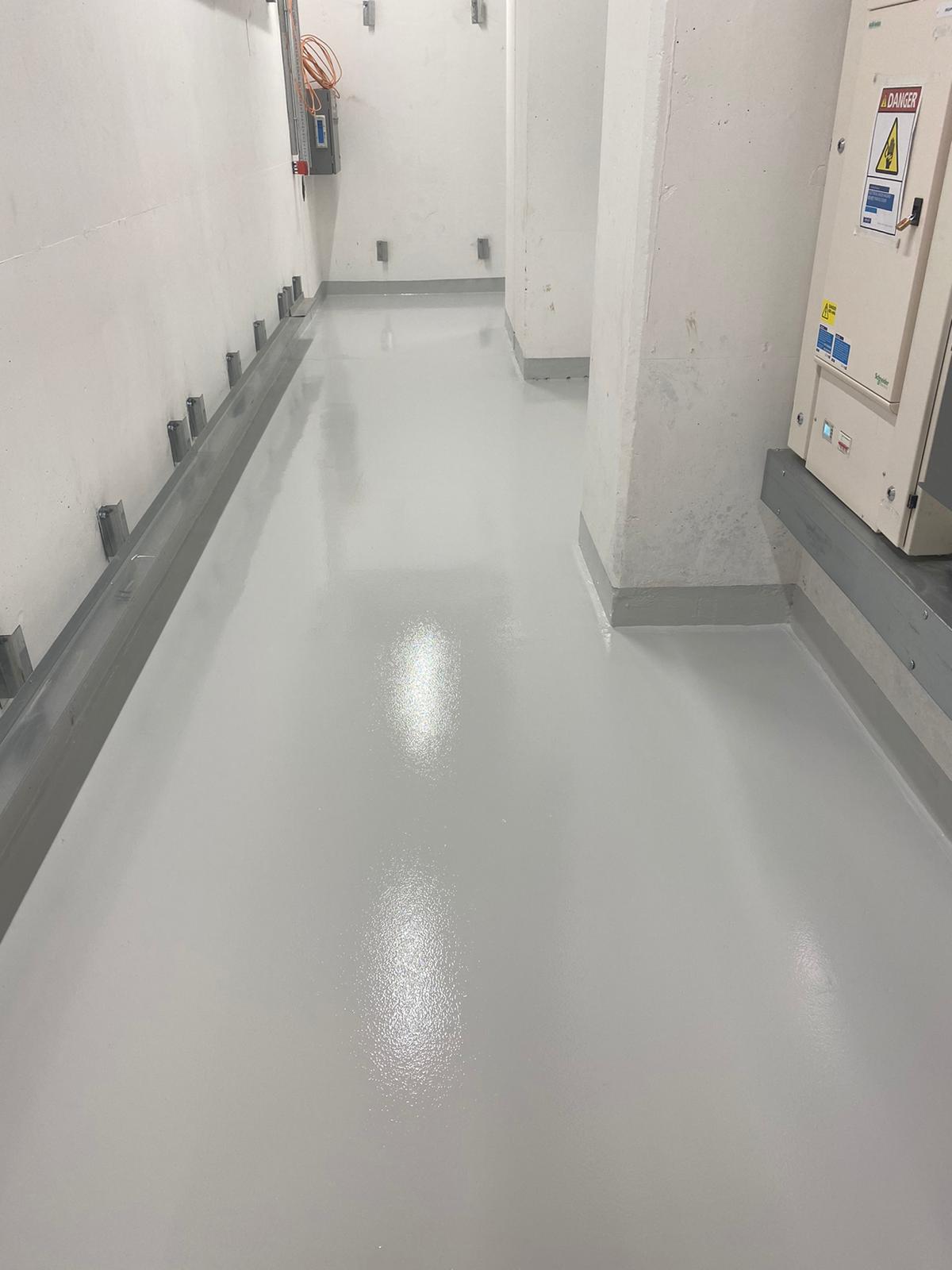 The UK's leading resin flooring specialist
Animal & Veterinary Flooring
Animal & Veterinary Flooring Systems
---
At Impact Flooring, we know that floors are probably one of the most overlooked and misunderstood components in a building. Too often, they're an afterthought when it comes to design and construction. But the truth is, floors play a crucial role in the overall performance of a facility – especially in animal care and veterinary settings.
That's why we offer a complete line of animal and veterinary flooring solutions specifically designed to meet the unique challenges of these environments. From high-traffic areas like kennels and waiting areas to sensitive spaces like surgery suites and exam rooms, we have a flooring solution that will help create a safe, comfortable, and efficient space for your staff and animal patients.
Benefits of our Animal & Veterinary Flooring systems
---
Choosing the right type of flooring for your animal or veterinary business can be daunting. But with our epoxy resin flooring, you can rest assured that you're making the best choice for your business.
Some of the benefits of our animal and veterinary flooring are:
Questions to Consider when Choosing Animal & Veterinary Flooring
---
There's no one-size-fits-all when choosing the right type of flooring for your business. However, there are a few key factors that you should consider before making your final decision.
Some questions to ask yourself include:
How much foot traffic will my floor get?
What type of animal accesses my business?
Are there any slip-resistance requirements?
What kind of furniture and equipment will be on my floor?
How easily does the flooring need to be cleaned and maintained?
Does my flooring need to be customisable?
What is my budget for this project?
Once you've considered all these factors, you'll be in a much better position to choose the right type of flooring for your business.
Suitable Flooring Solutions
---
At Impact Flooring, we pride ourselves on providing bespoke flooring solutions for any commercial or industrial environment. No two projects are the same, so we work closely with our clients to ensure that their floor is perfect for their needs. From durable and slip-resistant finishes for busy dog grooming businesses to hygienic and easy-to-clean surfaces for veterinary clinics, we have a flooring solution to suit every business. And because all our resin flooring is installed by our team of experienced and certified installers, you can rest assured that your floor will look great for many years to come.
Industries
---
No matter what kind of animal business you run, we have a flooring solution to suit you. Some of the projects we've worked on include:
Dog grooming salons
Veterinary flooring
Animal shelters
Kennel flooring
Catteries
Doggy daycares
Dairy flooring
Our expert team has a proven track record of helping businesses transform their space into a safe, functional, and stylish environment that their customers and employees will love.
Durable Commercial Flooring Solutions for your Animal & Veterinary Centre
---
If you're looking for animal and veterinary flooring that ticks all the boxes, look no further than Impact Flooring. We offer a great range of flooring solutions perfect for any animal business, from catteries and kennels to dairy farms, veterinary practices and everything in between.
Our floors are made from high-quality, durable materials that can withstand heavy foot traffic and the occasional accident. They are also easy to clean and maintain, so you can keep your space looking pristine without any hassle. And because we offer a range of customisation options, you can be sure that your floor will perfectly match the style and decor of your business.