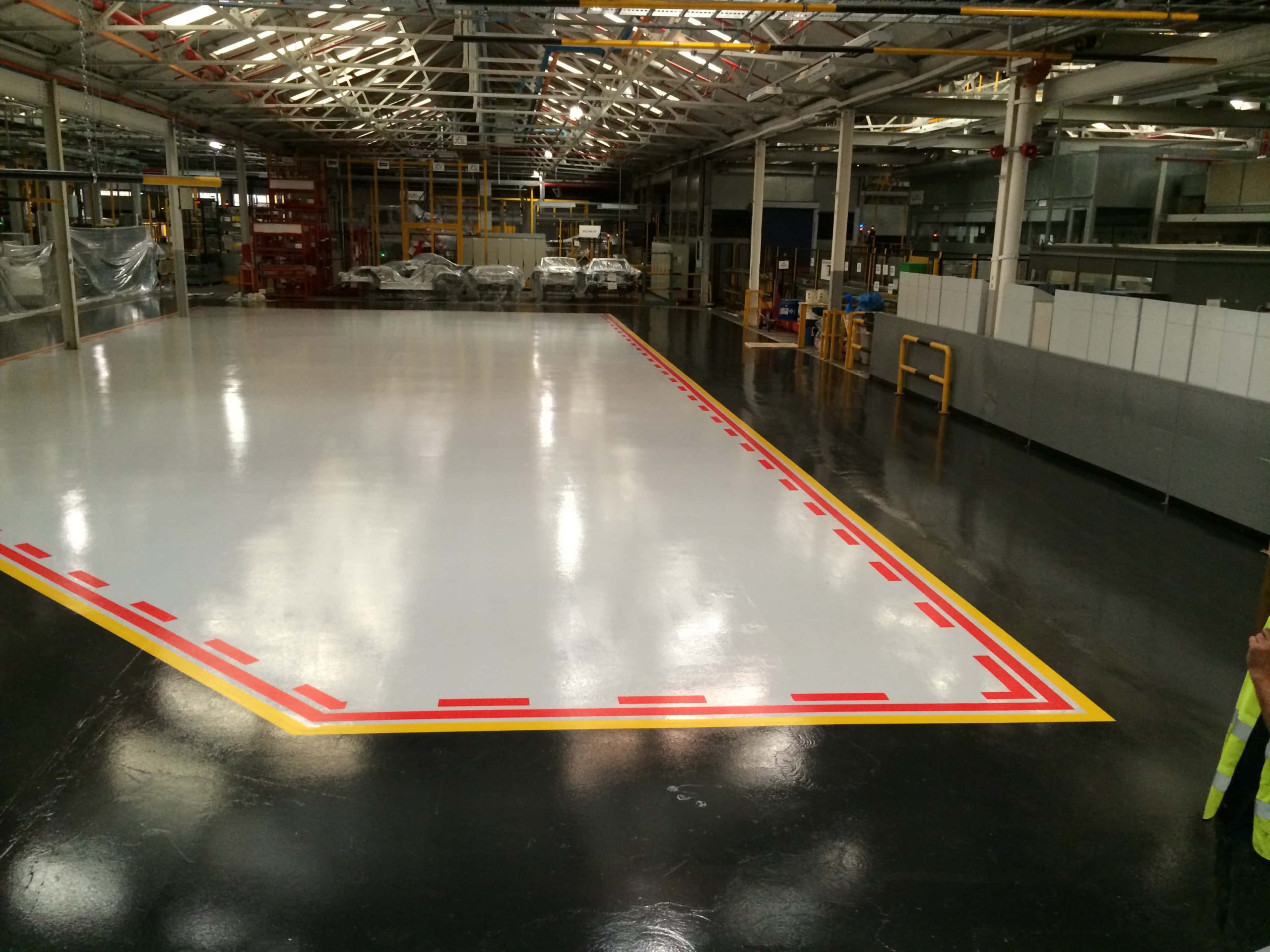 THE UK'S LEADING RESIN FLOORING SPECIALIST
Resin Floors in Coventry
Resin Flooring Coventry
---
If you're looking for a new industrial floor, you have probably come across resin flooring. Resin floors are extremely popular and a lot of businesses are choosing them as their industrial flooring of choice. If you're interested in resin flooring in Coventry, Impact Flooring are here to help.
Why Choose Resin Flooring in Coventry?
---
It's Strong and Durable – As we all know, an industrial workplace can be a tough one. That's why it's important to choose a flooring solution that's able to stand strong against everything that's thrown at it. Whether it's faced with heavy machinery or industrial vehicles, resin flooring is extremely durable.
It's Long Lasting – When you choose resin flooring, you can relax knowing that your industrial flooring needs are taken care of for the foreseeable future. Resin flooring is long lasting, even under pressure from heavy industrial machinery and a lot of use. It's not a type of floor that damages easily and it'll last you for years to come.
It's a Great Investment – When you choose a brand new industrial floor, you should choose one that will be able to withstand the general wear and tear of a busy industrial environment. This will reduce the chances of you having to pay out for costly repairs and it'll make sure that you won't need to buy another new floor any time soon. This is what makes resin flooring a great investment. Though it may seem to be an expensive outgoing at first, you won't need to worry too much about additional costs in the future.
It's Versatile – One of the great things about resin flooring is that it's extremely versatile. Rather than being well suited to a specific industry, it works well in any workplace. It doesn't matter the size of the workplace or the work that you do, you can choose resin flooring knowing that it'll do the job that you need it to do.
High Quality Resin Flooring in Coventry
---
At Impact Flooring, we take pride in offering a high-quality resin flooring service in Coventry. Having worked with a number of businesses over the years, we've developed our resin flooring skills and experience. This has led to us being able to provide an unmatched service at all times, regardless of the industrial flooring solution that you choose. To find out more about resin flooring in Coventry or any of our other services, get in touch.
Contact Impact Flooring today on 0247 6350 000 or via the online contact form. A member of the Impact Flooring team is always on hand to help.
REQUEST A CALLBACK
Contact Us
"*" indicates required fields
For bespoke industry flooring solutions talk to Impact Flooring today.
We offer free no obligation advice and can provide a price range on the first call.



Impact House, Short Street, Nuneaton, Warwickshire, CV10 8JF