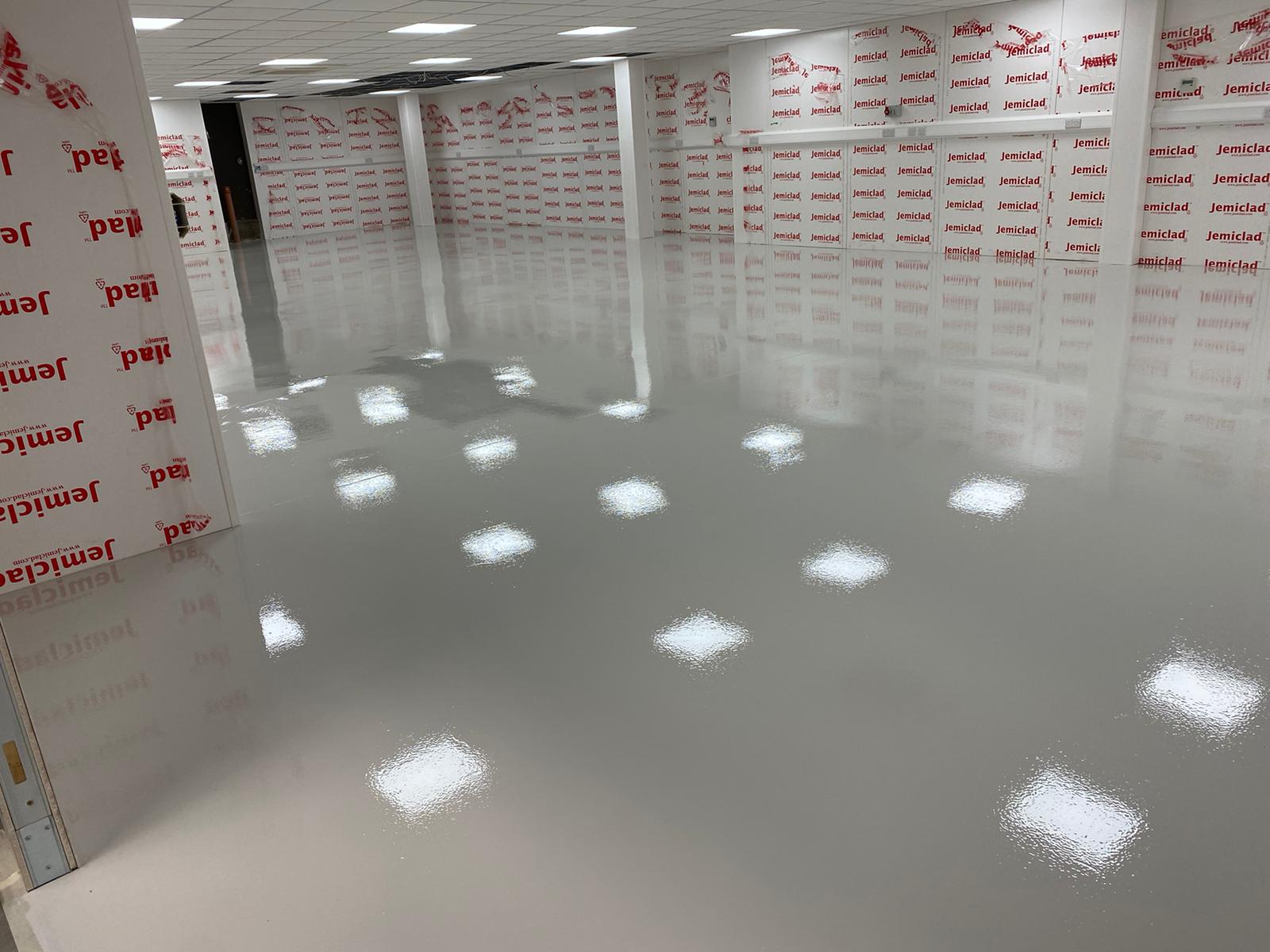 THE UK'S LEADING RESIN FLOORING SPECIALIST
Resin Flooring Manchester
Resin Flooring Manchester
---
If you're based in Manchester and you're looking for resin floors, you have come to the right place. At Impact Flooring, we're able to install resin flooring for businesses large and small. Whatever your requirements, we're on hand to help. At Impact Flooring, we take pride in offering a service that goes above and beyond that of our competitors. So, why should you choose us?
Why Choose Our Resin Flooring in Manchester?
---
We Offer a Bespoke Service – At Impact Flooring, we understand that every business is different. This is why we offer bespoke resin flooring services. We take into account the work that you do and the industry that you work in, ensuring that the resin flooring we install ticks every box. After all, there's very little point in us installing resin flooring that won't do the job you need it to.
Our Resin Flooring is High Quality – Though there are a number of teams offering resin flooring services, we're confident in our ability to provide flooring that's of the highest quality. The resin flooring that we offer is durable, strong and it stands the test of time.
We Take Care of Everything – When you choose Impact Flooring for your resin flooring in Manchester, you are choosing a team that takes care of everything. From floor preparation right through to the finished installation, you can rely on us to oversee the entire project. This allows you to relax, giving you time to focus on other things.
We're Skilled and Experienced – Everyone at Impact Flooring has been working with resin flooring for a number of years and this has allowed us to hone our skills. There's no need to worry about a subpar service or us not knowing what we're doing, as our experience means that we're able to tackle any problem that arises.
High Quality Resin Flooring in Manchester
---
When it comes to resin flooring in Manchester, Impact Flooring is able to take care of everything. From the moment you contact us to the moment the floor has been installed, you can count on us to oversee everything. Here at Impact Flooring, we understand the importance of high quality industrial flooring solutions and we work hard to ensure that you receive the best at all times.
To find out more about resin flooring in Manchester or any of our other services, get in touch. Contact Impact Flooring on 02476 993 705 or via the online contact form.
REQUEST A CALLBACK
Contact Us
"*" indicates required fields
For bespoke industry flooring solutions talk to Impact Flooring today.
We offer free no obligation advice and can provide a price range on the first call.



Impact House, Short Street, Nuneaton, Warwickshire, CV10 8JF