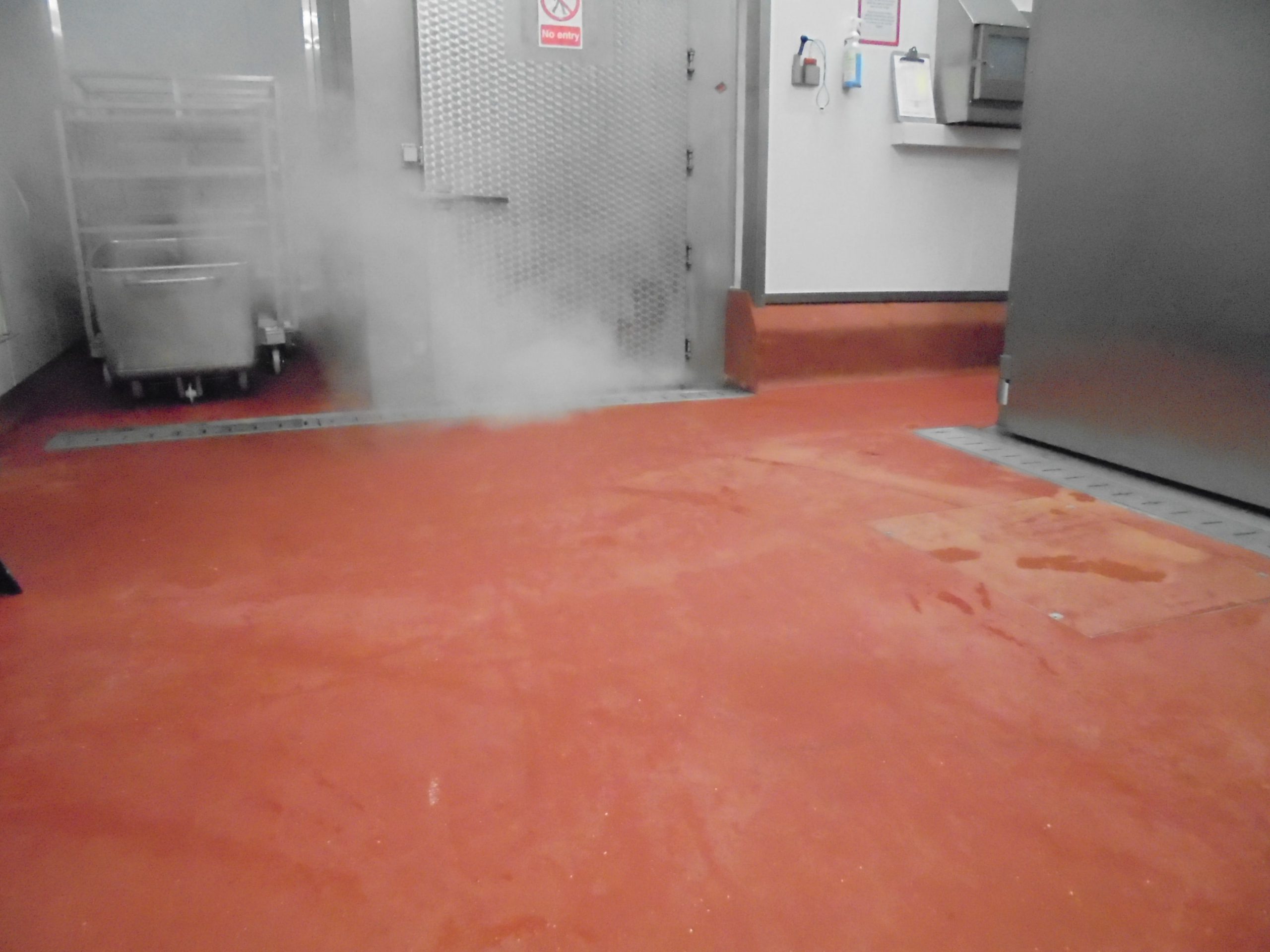 The UK's leading resin flooring specialist
Commercial Kitchen Flooring
Commercial Kitchen Flooring
---
When designing a commercial kitchen, flooring is often an afterthought. However, the type of flooring you choose can significantly impact the overall function and look of your space. Resin flooring is popular for many commercial kitchens because it is durable, easy to clean, and slip-resistant.
The Best Flooring Solutions for Commercial Kitchens
---
Impact Flooring is proud to offer a wide range of commercial kitchen flooring solutions designed to withstand the rigours of busy food service operations. Our team has many years of experience in the industry, and we understand the importance of having a safe and durable floor that's easy to clean and maintain.
We offer various resin flooring systems suitable for all types of commercial kitchens, including those subjected to heavy foot traffic, spillages, and grease build-up. Our floors are slip-resistant and designed to withstand thermal shock, making them the perfect choice for busy kitchen environments. In addition, we only install flooring that meets or exceeds industry safety standards, so you can rest assured that your kitchen is up to code.
Benefits of our Commercial Kitchen Flooring
---
Resin flooring is a popular choice for many commercial kitchens and with good reason. Here are just some of the benefits that our customers can expect: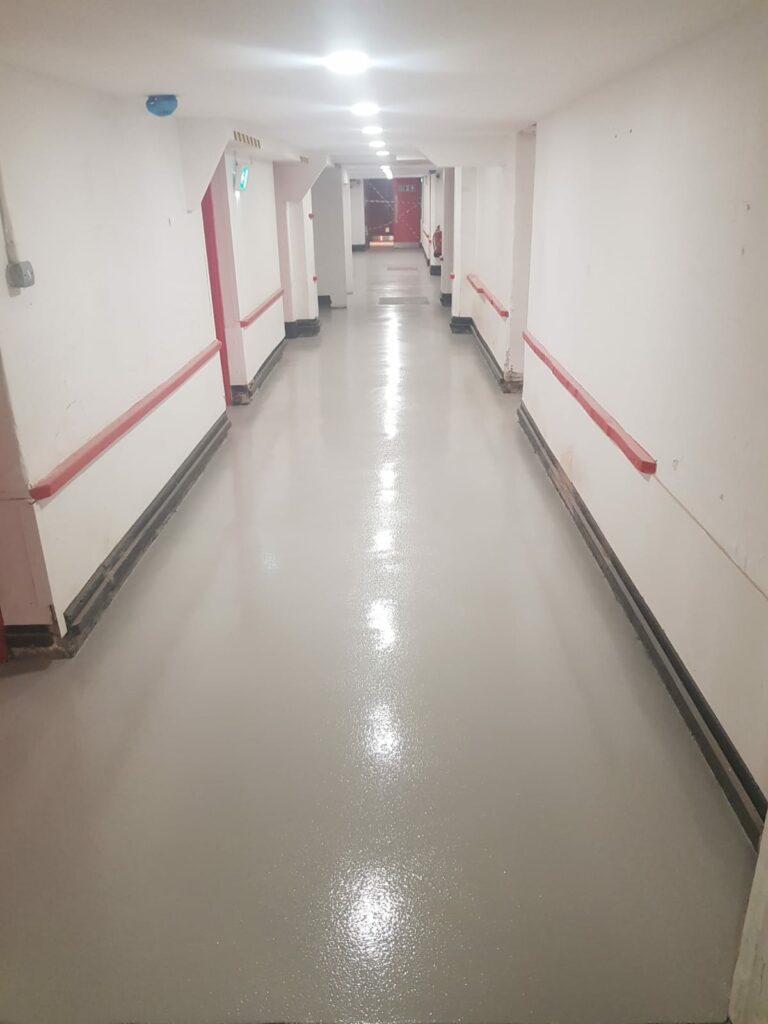 Anti-Slip
Non-slip commercial kitchen flooring is essential to help prevent accidents in busy kitchen environments. All our flooring solutions are slip-resistant, even when wet, making them the perfect choice for settings that are subject to spillages.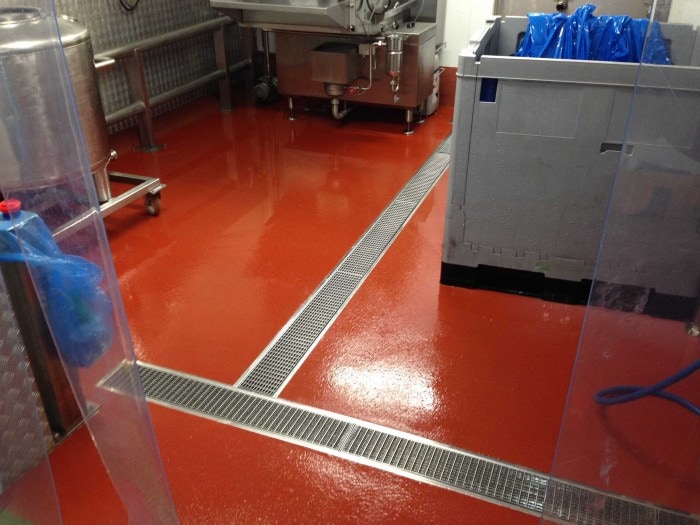 Hygienic & Seamless
Seamless and non-porous, our floors are easy to clean and maintain, ensuring that your kitchen meets the strictest hygiene standards.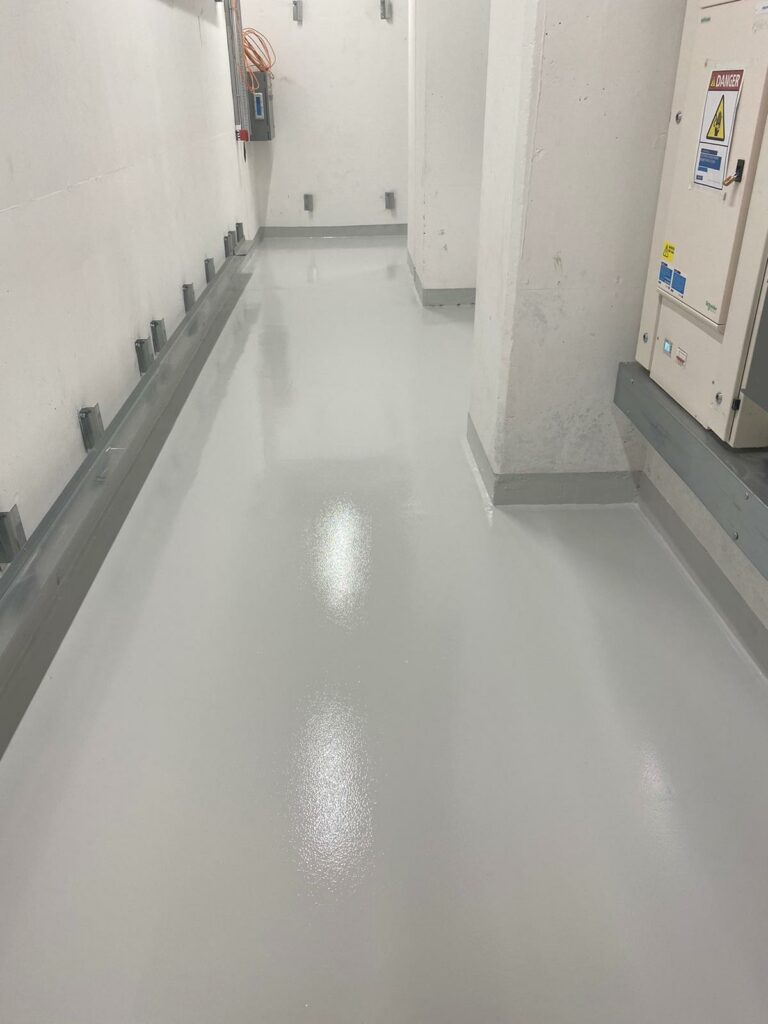 Hard-Wearing & Durable
Designed to withstand heavy foot traffic, temperature extremes, shock impacts, and chemical spills, our floors are some of the most durable on the market. They are also resistant to staining and fading, so your kitchen will always look its best.
Chemically Resistant
Many commercial kitchens use harsh cleaning chemicals, and our commercial kitchen resin flooring is designed to withstand them all.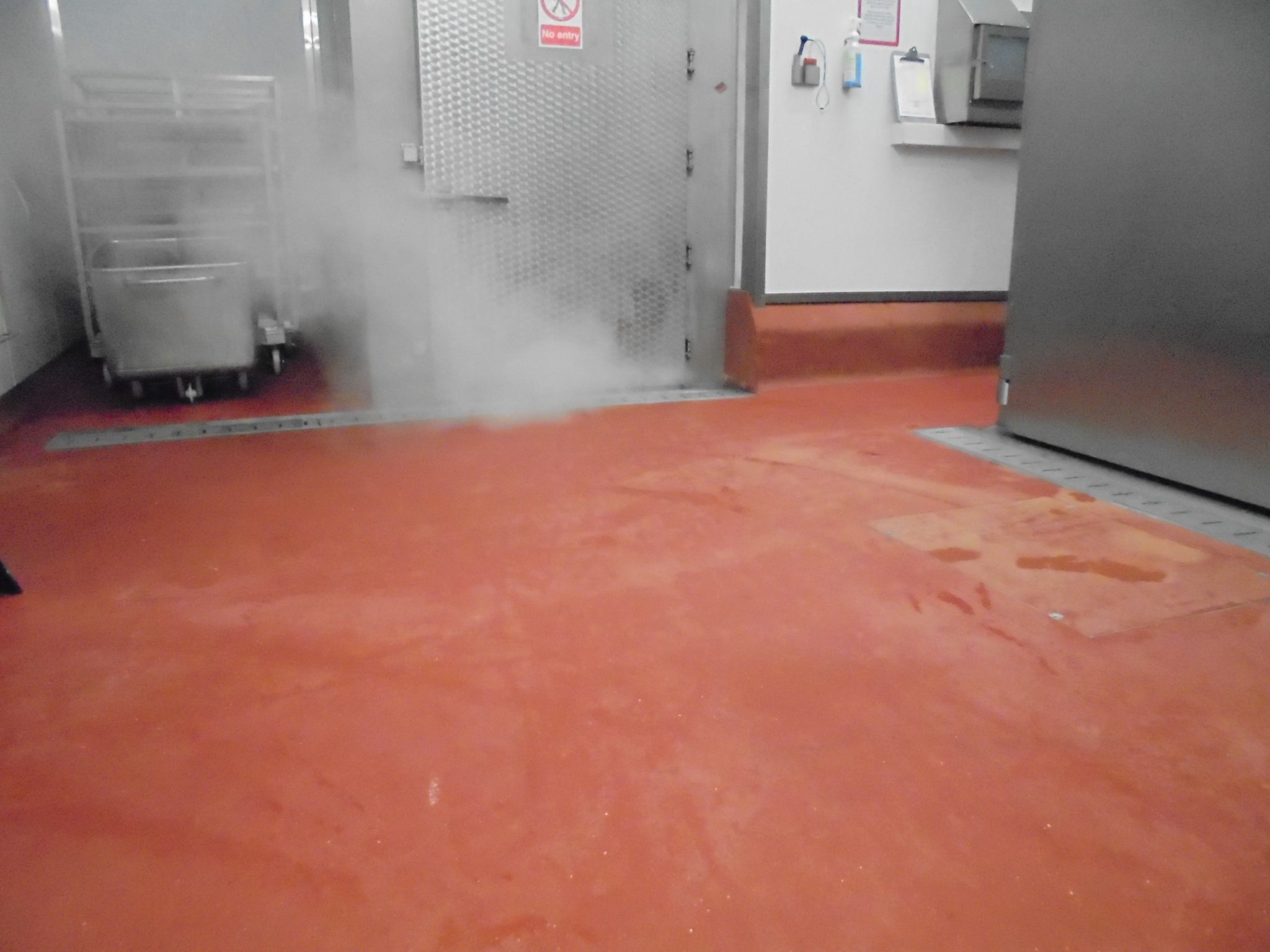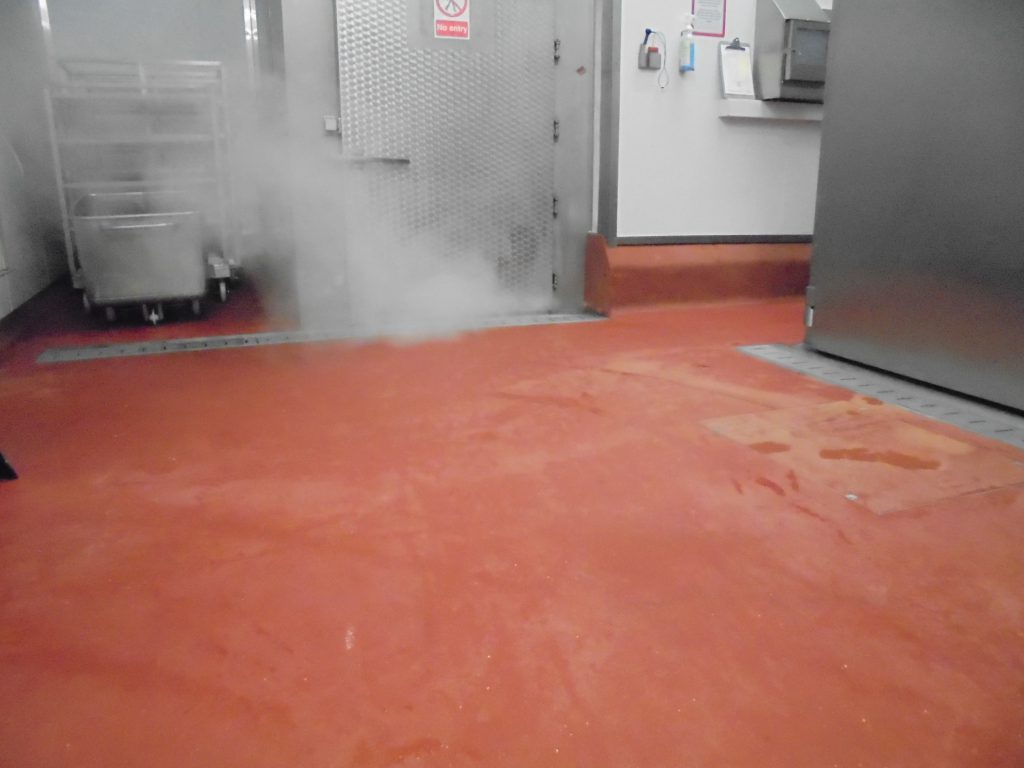 Withstand Direct Heat
Capable of withstanding direct heat, our floors are the perfect choice for commercial kitchens that use fryers and other cooking equipment that emit high levels of heat.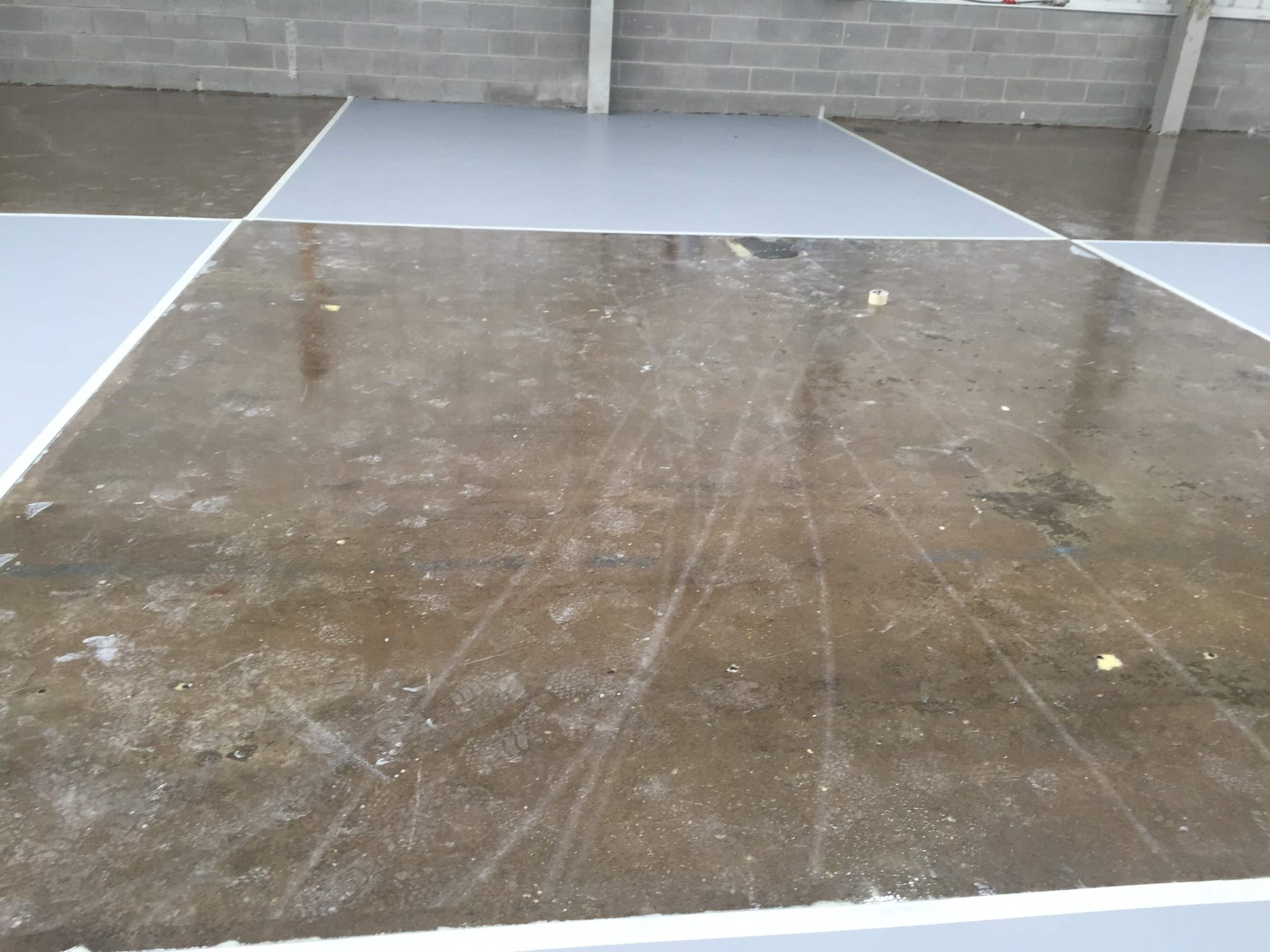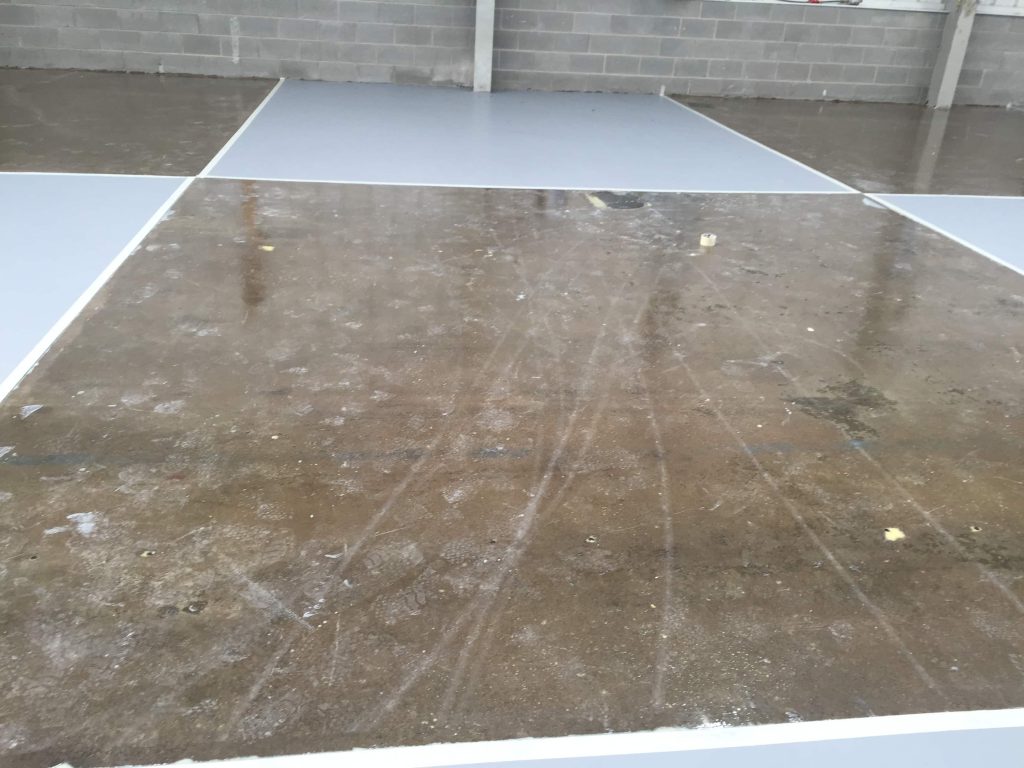 Ease of Installation & Repair
Our floors are easy to install and can be repaired quickly and easily if they become damaged, minimising downtime in your kitchen so you can get back to business as soon as possible.
Restaurant Kitchen Flooring Finishes for Hygiene & Sanitation
---
A commercial kitchen needs to be a safe and clean environment, and the flooring choice plays a big part in achieving this. Here at Impact Flooring, we offer various finishes for our resin floors that are designed to meet the specific needs of commercial kitchens.
Our anti-slip flooring solutions are perfect for businesses that want to create a safe environment for their employees and customers. We also offer a range of hygienic finishes, including microbial coatings, that are designed to inhibit the growth of bacteria, mould, and mildew to keep your kitchen clean and sanitary.
Resin flooring is available in many colours and finishes, so you can create a kitchen that meets all the necessary safety requirements and looks great.
Commercial Kitchen Flooring Specialists
---
At Impact Flooring, we pride ourselves on being a one-stop shop for all your commercial kitchen flooring needs and are committed to designing and installing the perfect floor for your business.
Our experienced and certified installers are ready to tackle projects of any size, from small cafe kitchens to large-scale restaurant chains. We work closely with you to understand your needs and budget in order to recommend the best possible solution for your business.
If you would like to find out more about the best flooring for commercial kitchens, or if you would like a no-obligation consultation and quote, don't hesitate to contact us. We look forward to hearing from you soon!
Contact Us
If you would like to find out more about the best flooring for commercial kitchens, or if you would like a no-obligation consultation and quote, don't hesitate to contact us. We look forward to hearing from you soon!
REQUEST A CALLBACK
Contact Us
"*" indicates required fields
For bespoke industry flooring solutions talk to Impact Flooring today.
We offer free no obligation advice and can provide a price range on the first call.



Impact House, Short Street, Nuneaton, Warwickshire, CV10 8JF