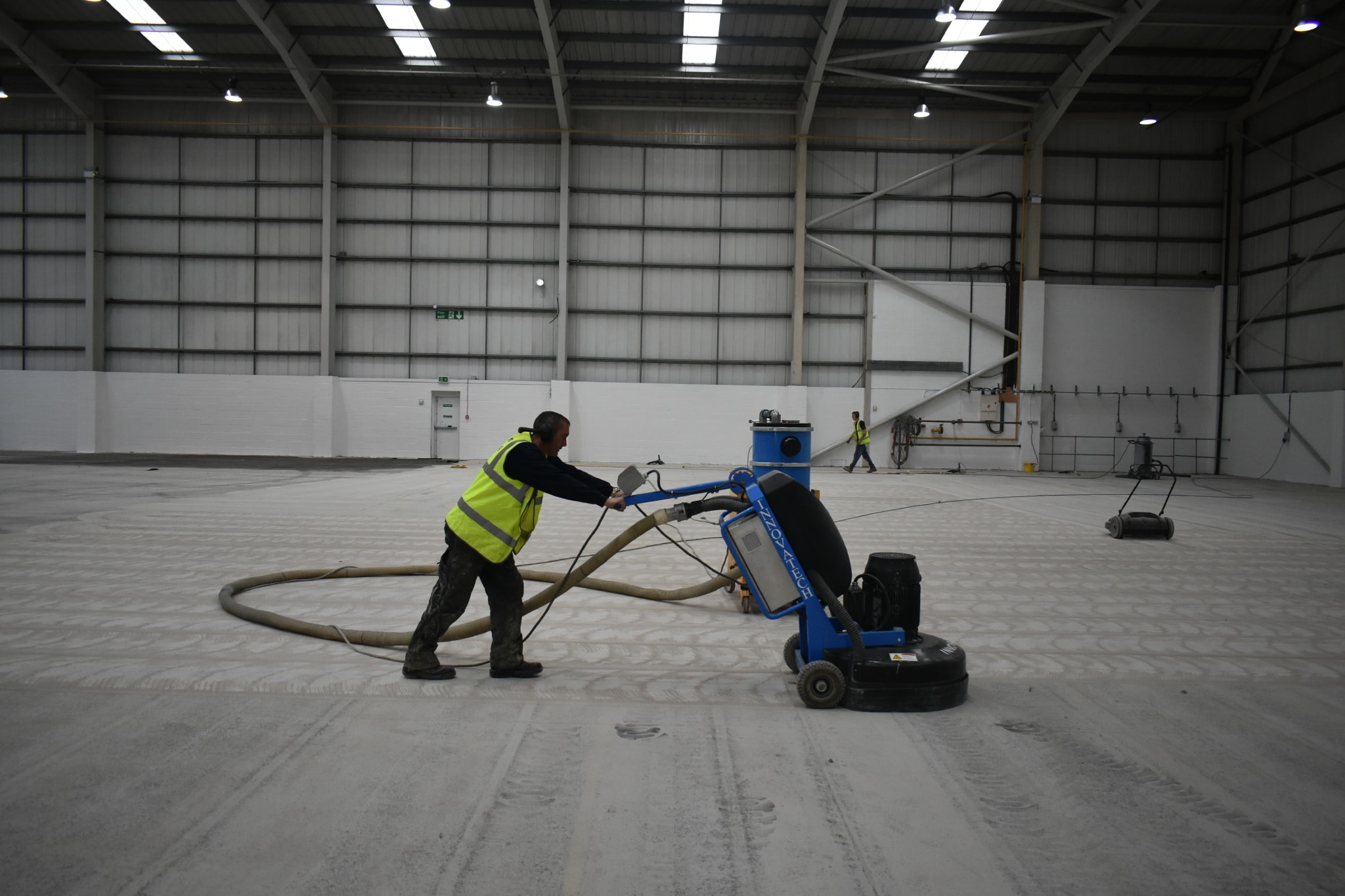 The UK's leading resin flooring specialist
Improve Your Workplace With a New Industrial Floor
If you are on the fence about whether or not to invest in a brand new industrial flooring solution, you may be swayed by the fact that it could improve your workplace. It doesn't matter on the exact type of flooring that you choose, we are confident that it's not an investment that you will regret. At Impact Flooring, we're here to help guide you through the process of choosing a new floor and having it installed.
How Can a New Industrial Floor Improve a Workplace?
It Reduces the Need for Repairs – It's safe to say that repairing an industrial floor can be expensive, especially if it's cracked or damaged often by heavy machinery. This isn't the case when you have a new industrial floor installed as we're able to create industrial floors that can withstand the wear and tear that comes with an industrial environment. This is all thanks to modern materials and new solutions.
It Helps With Health and Safety – Having new industrial flooring solution installed can help to improve health and safety in the workplace. A lot of older floors are uneven, damaged and cracked. This can cause employees to trip and for accidents to happen.
It Impresses Customers, Clients and Visitors – It doesn't matter whether your workplace is seen by people regularly or if you only have the occasional visitor, it's important that it's able to impress. A new industrial floor can transform even the oldest of workplaces into somewhere that looks modern and professional. This reflects well on the business as a whole.
There's no right or wrong time to have a new industrial floor installed, it's simply a case of finding a time that suits you. When you choose to work with Impact Flooring, you're choosing to work with a team will accommodate your workload and workplace. We will install the floor at a time that is convenient for you.
Industrial Floors at Impact Flooring
At Impact Flooring, we offer a wide range of industrial flooring solutions. This means that we're able to find the ideal industrial floor for any business, in any industry. It doesn't matter whether you need epoxy flooring or something a little more heavy duty, we have a number of fantastic industrial floors for you to choose from. To find out more about any of our industrial flooring solutions or our industrial flooring services, get in touch. Contact Impact Flooring today on 02476487157 or via the online contact form.