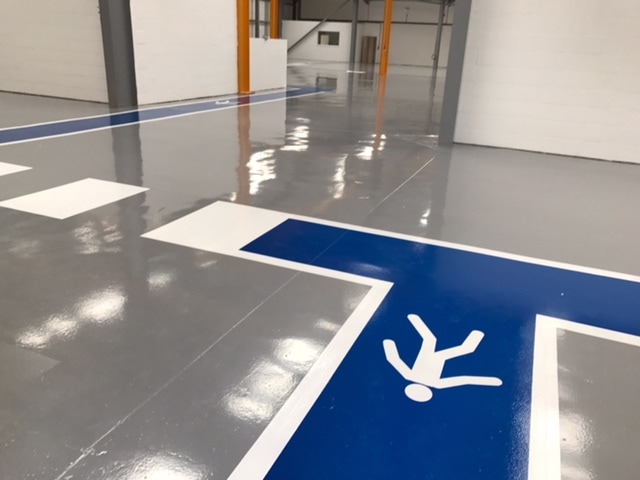 The UK's leading resin flooring specialist
Tailored Industrial Flooring Solutions For All Businesses
At Impact Flooring, we understand that every business is different and therefore installing the same floor in every business just doesn't work. If anything, this would leave a lot of our customers with unsuitable industrial flooring solutions. That is why we tailor all of our industrial flooring solutions to meet the needs of your business.
Bespoke Industrial Flooring Solutions
When you are having a new industrial floor installed, it's important that everything is done on a bespoke basis. This is the best way to make sure your business is getting a floor that will work well in that specific environment.
There are a lot of different businesses in the UK, which means there's a lot of different industries that need to be catered to when it comes to flooring. This is why all of our industrial flooring solutions are offered on a bespoke basis. We tailor every one of our floors to ensure it provides exactly what you need it to. For example, if you need a floor that's resistant to chemicals, we can suggest a number of options. Similarly, if you need a floor that's flexible, we have a range of solutions for you to choose from.
Occasionally, we are approached by businesses that need a very specific type of floor. This is often the case with hospitals and pharmaceutical factories, where hygiene and safety is of utmost importance. To make sure we provide the very best solution we can, the Impact Flooring team takes the time to get to know the business and what it does; then we can create a bespoke industrial flooring solution that ticks every box.
What Makes Impact Flooring Different?
Whereas some industrial flooring professionals offer one or two high quality solutions, at Impact Flooring we don't limit ourselves. We work hard to ensure we are able to provide exactly what all of our customers need, regardless of business type of size. Another way we like to be different is with the customer service we provide; we ensure it's excellent at all times. Rather than rushing jobs and disrupting the workplace, we schedule all of our installations at a time that suits you. Then we work quickly and professionally to guarantee that deadlines are met, without compromising on quality.
If you're looking for a brand new industrial flooring solution or you need help deciding on the best industrial floor for your business, get in touch. Contact the Impact Flooring team today on 0247 648 7157 or via the online contact form.