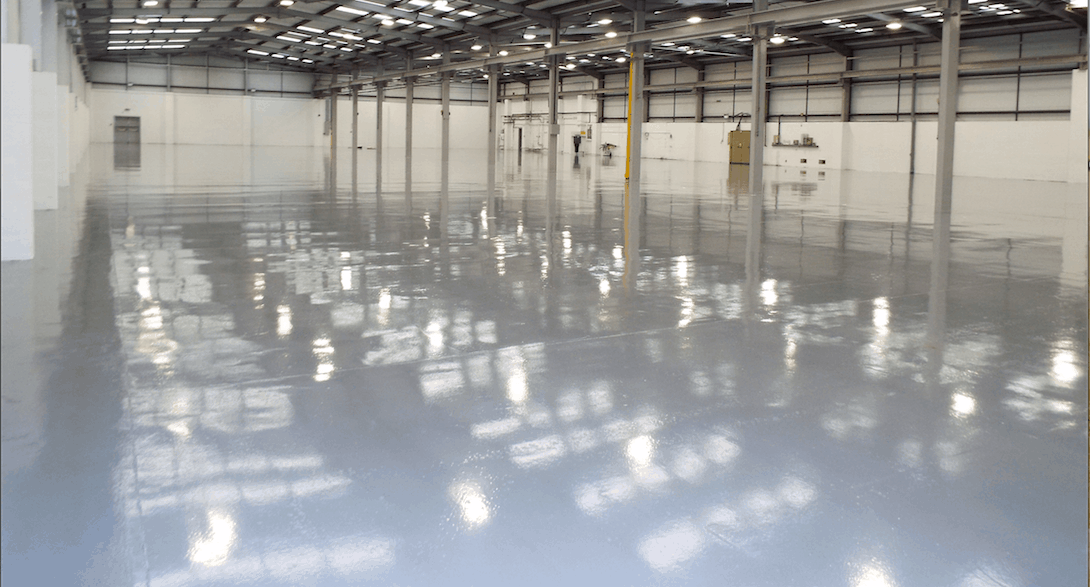 The UK's leading resin flooring specialist
Folkes Holdings Ltd
Folkes Holdings Ltd
---
Folkes holdings own and manage many properties, predominantly industrial, and carry out dilapidation works after a tenant has moved out to make the property ready for the next tenant.
Industrial Flooring Case Study
---
When a particularly large unit was recently vacated, unit 9 on the Washington Centre Estate, Folkes' called in Impact Flooring to renovate and refurbish the damaged worn floor of the warehouse, an area more than 2600 square metres.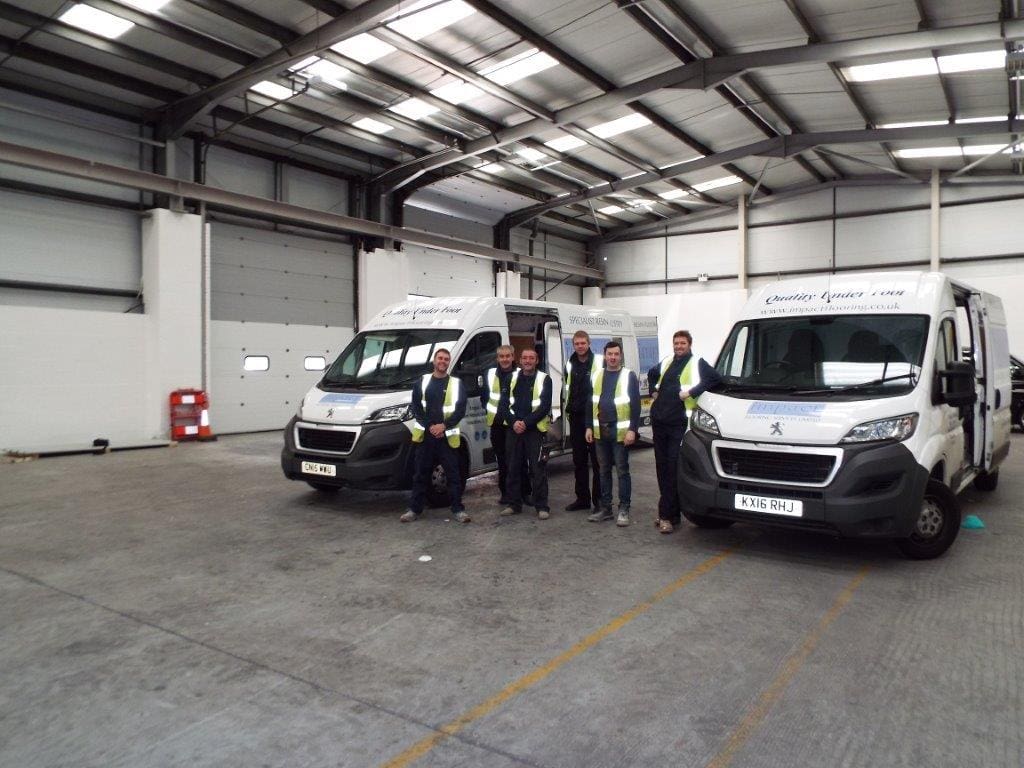 Having used Impact Flooring on previous projects, Folkes asked us to carry out a detailed survey of the floor in question, and, following discussions, a specification to refurbish the floor area was agreed.
The floor had previously been painted, but the preparation that had been carried out had been destructive had left a grooved effect floor surface, a surface that easily trapped dirt. The painted surface was randomly multi-coloured, which was dirty and had been badly stained.
It was, therefore, necessary to completely remove the existing paint from the floor back down to the original concrete.
After completion of the roofing work and internal decoration, Impact began the flooring project. Our new Innovatech planetary diamond grinders were ideal for the floor preparation task.
These machines have many advantages over traditional floor preparation techniques, such as shot blasting or single head diamond grinders. The unique design of these machines, with 4 grinding heads operating in pairs and rotating in opposite directions, mounted onto a base plate which is also rotating, removes the existing floor coating and leaves a clean concrete surface which, although appearing smooth, provides a great mechanical key for subsequent flooring systems to adhere.
Impact Flooring were the first flooring contractor in the UK to purchase two of these Innovotech machines and we believe they are probably the best plant purchase we have ever made. All our preparation is now carried out in house by our own operatives, allowing us greater quality control.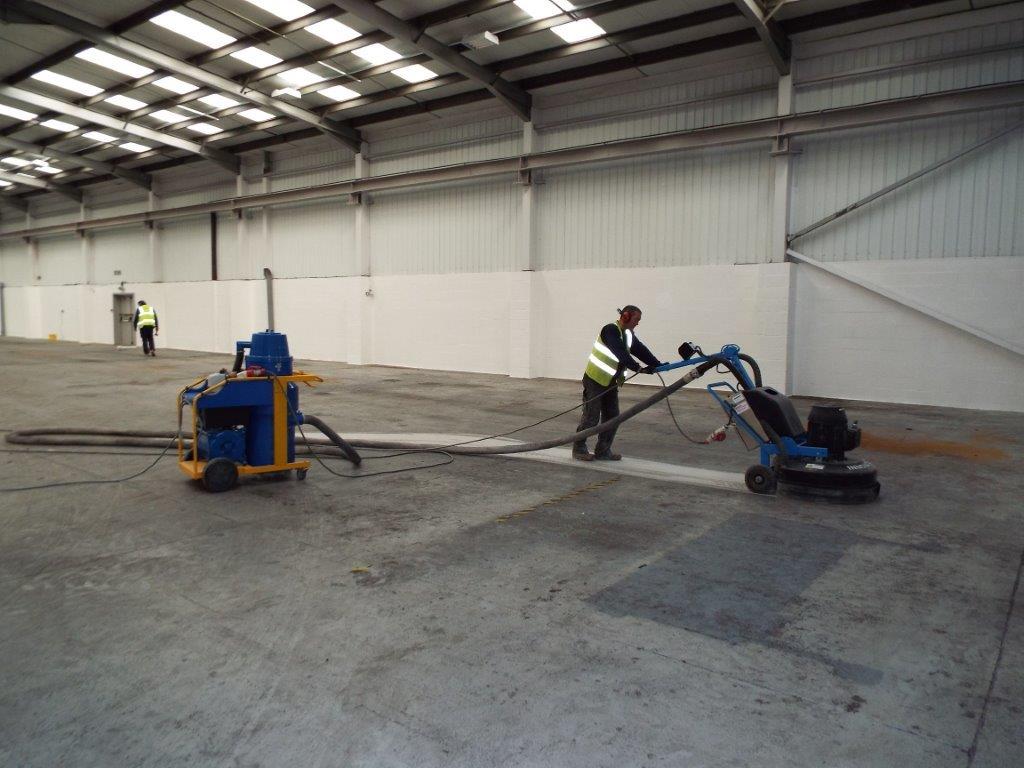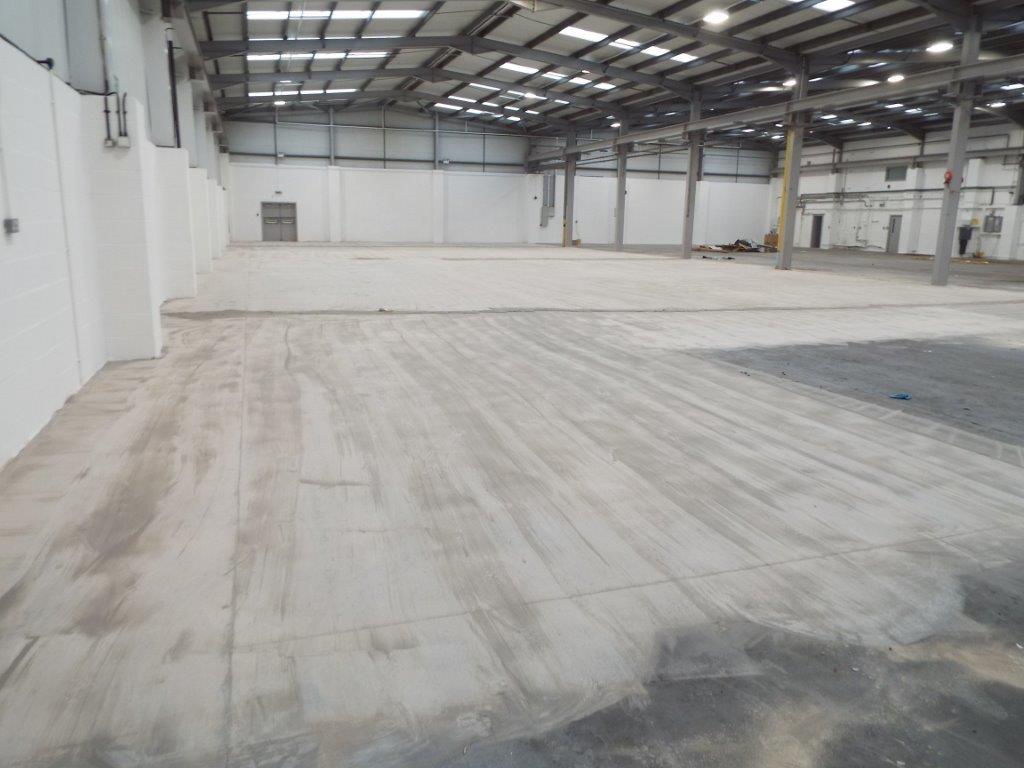 To complement the new grinders, we also invested in two powerful SPE three-phase vacuum control units, which allow the grinding process to be completed with no airborne dust creation, a must in today's industrial world.
On completion of the preparation process, the entire floor area was vacuum cleaned and inspected.
The previous tenant of the building had obviously installed racking and machinery etc., as the preparation process had revealed a lot of bolt holes in the floor, along with areas of mechanical damage. No problem! As with any floor restoration project that we undertake, the next task was to repair all this damage using specialist epoxy and polyurethane resin mortars, which our skilled floor layers duly installed. We also discovered a small amount of damage to some of the expansion joints in the slab, these were also repaired and reinstated with Resdev Pumexpand V, a highly flexible epoxy resin jointing compound.
When we were satisfied that the concrete floor slab had been restored to a nice even and smooth condition, the final phase of the project could commence.
Folkes Holdings had specified that a coloured coated surface was their requirement, so a Resdev product, Pumashield SF, solvent-free, high build epoxy resin floor coating was chosen. Impact Flooring have successfully installed this as a two-tier coating system many times on projects for clients such as Rolls Royce, Jaguar Land Rover and Fed-Ex, we have great confidence in its appearance and durability. Folkes favoured a neutral mid grey colour, as they thought this would appeal to prospective new tenants.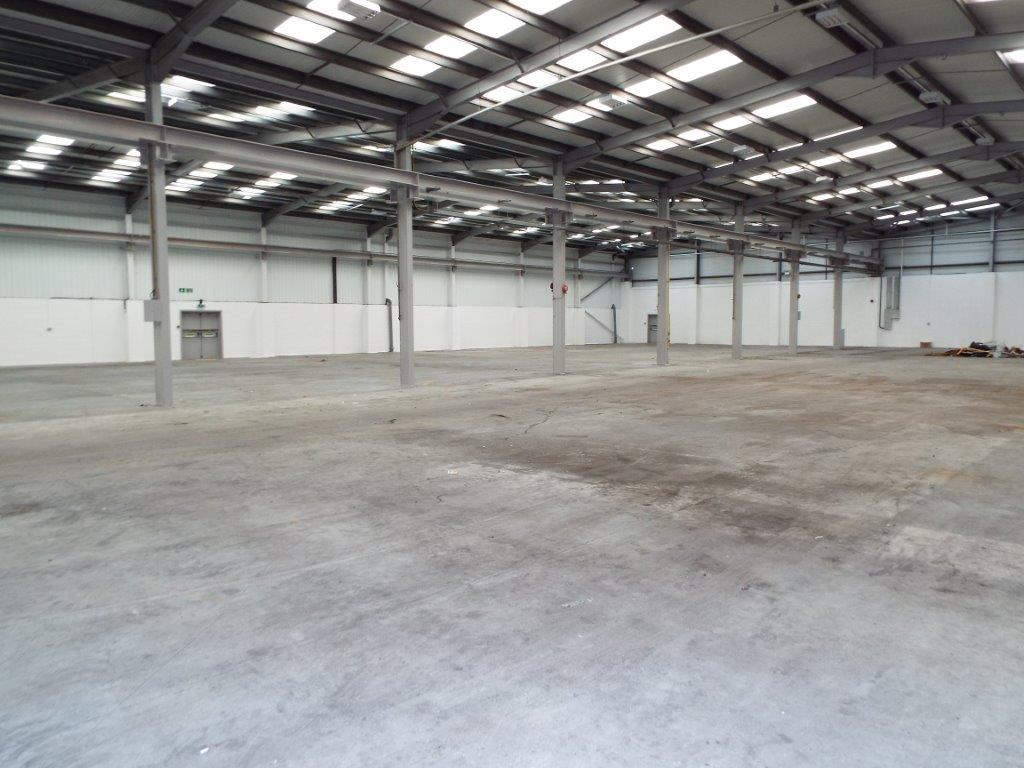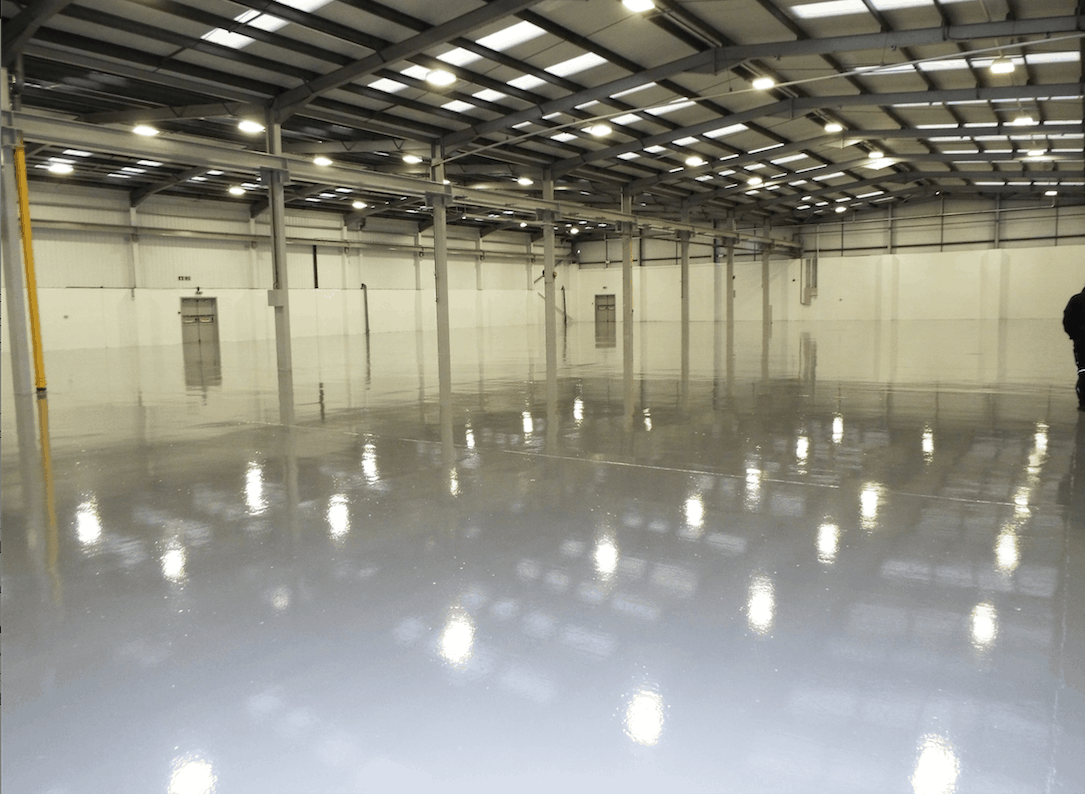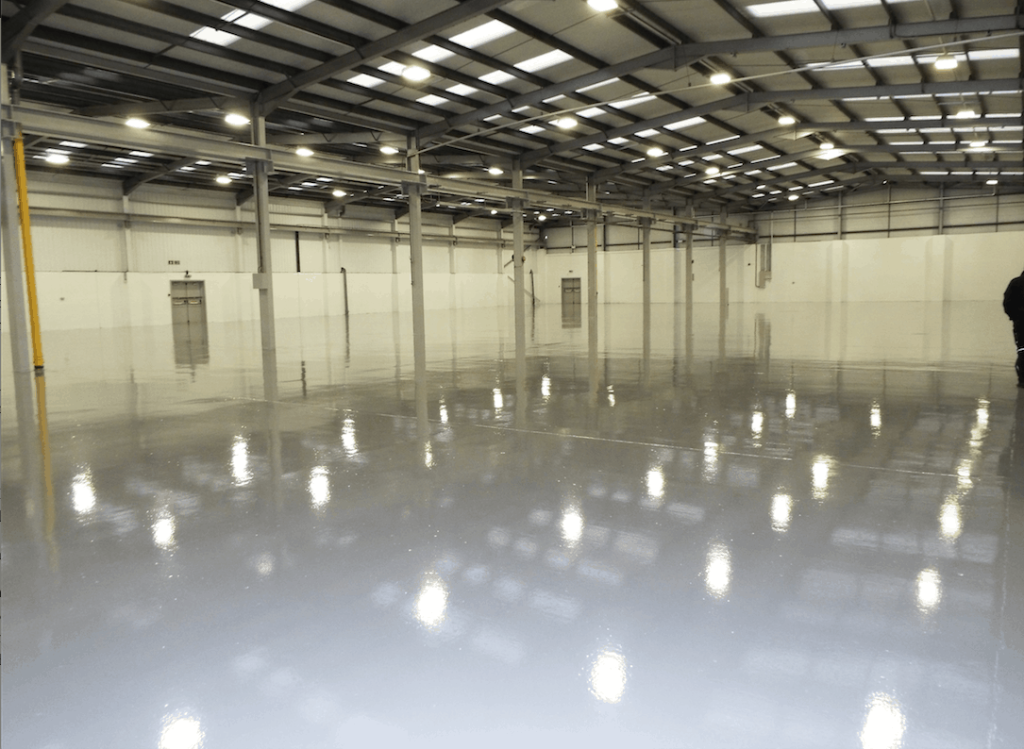 The floor coating installation process was duly completed, resulting in a tired, worn, damaged floor looking brand new again. The building was then handed back to Folkes Holdings within the specified time, ready for the next tenant to move in.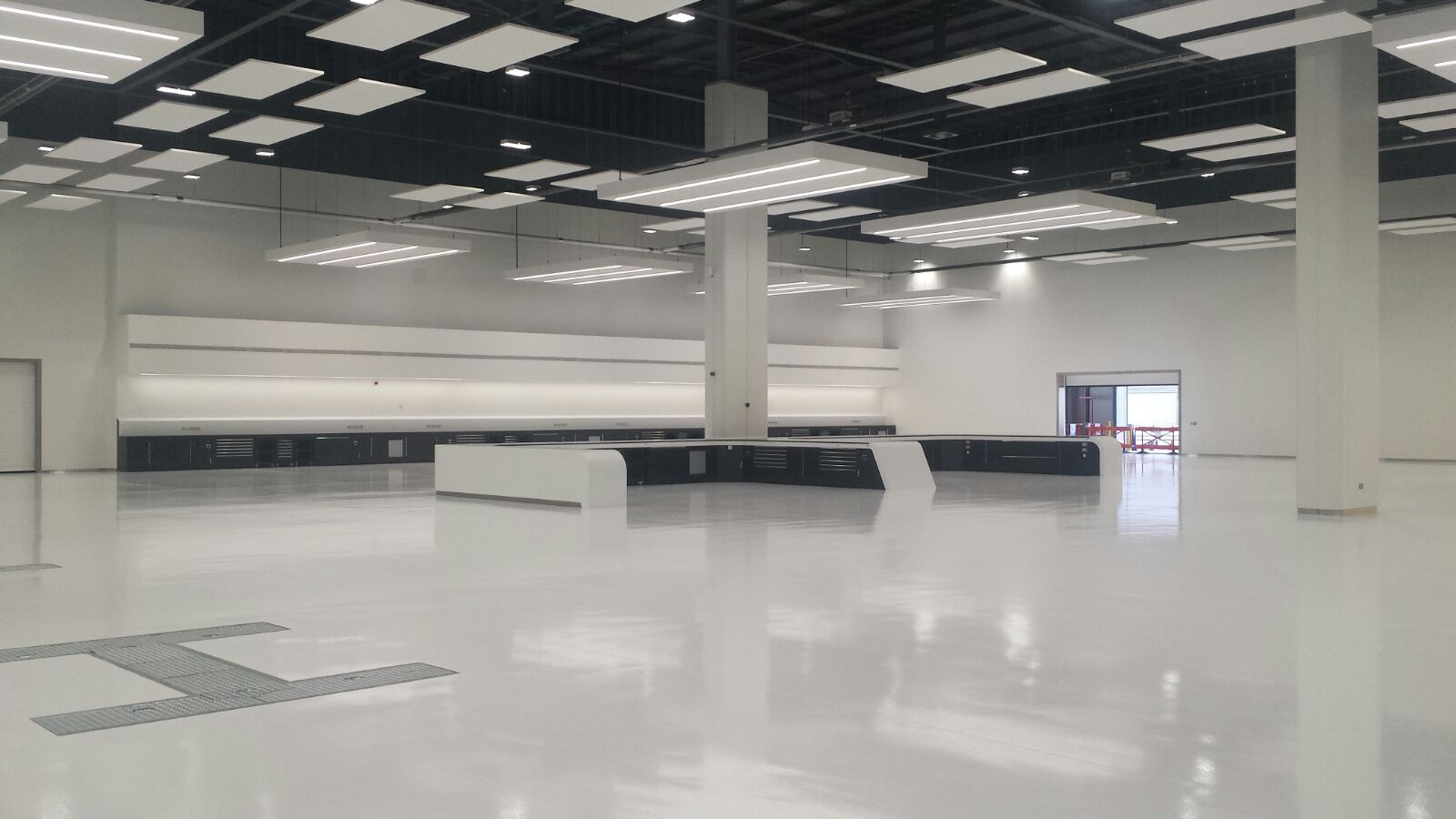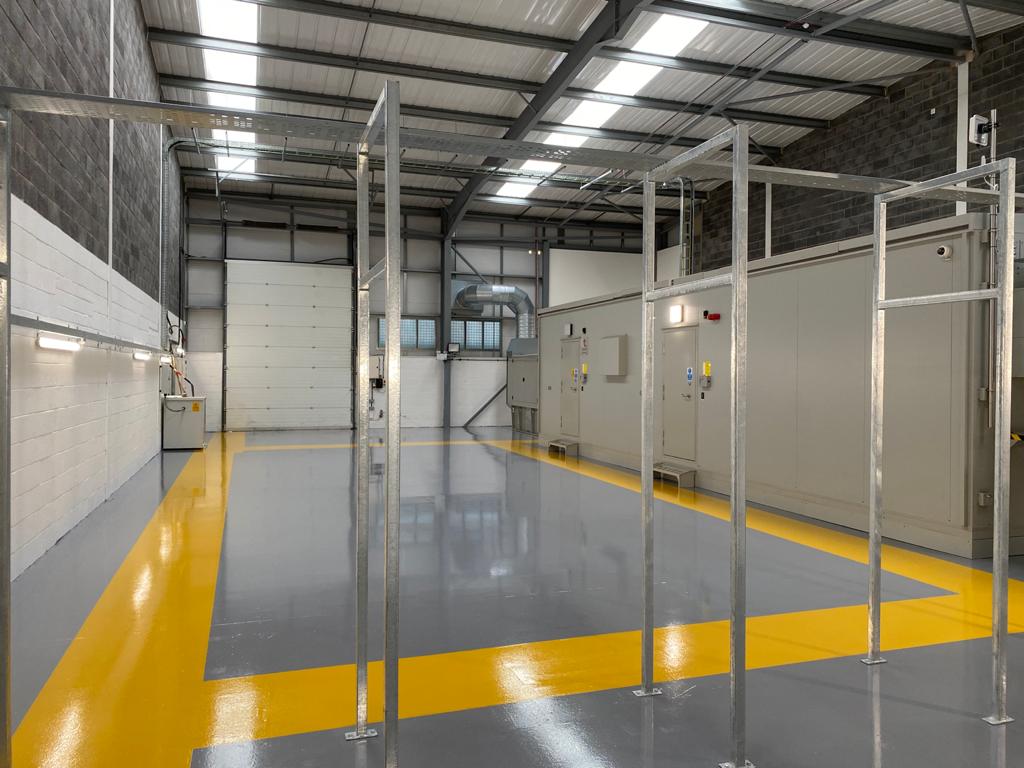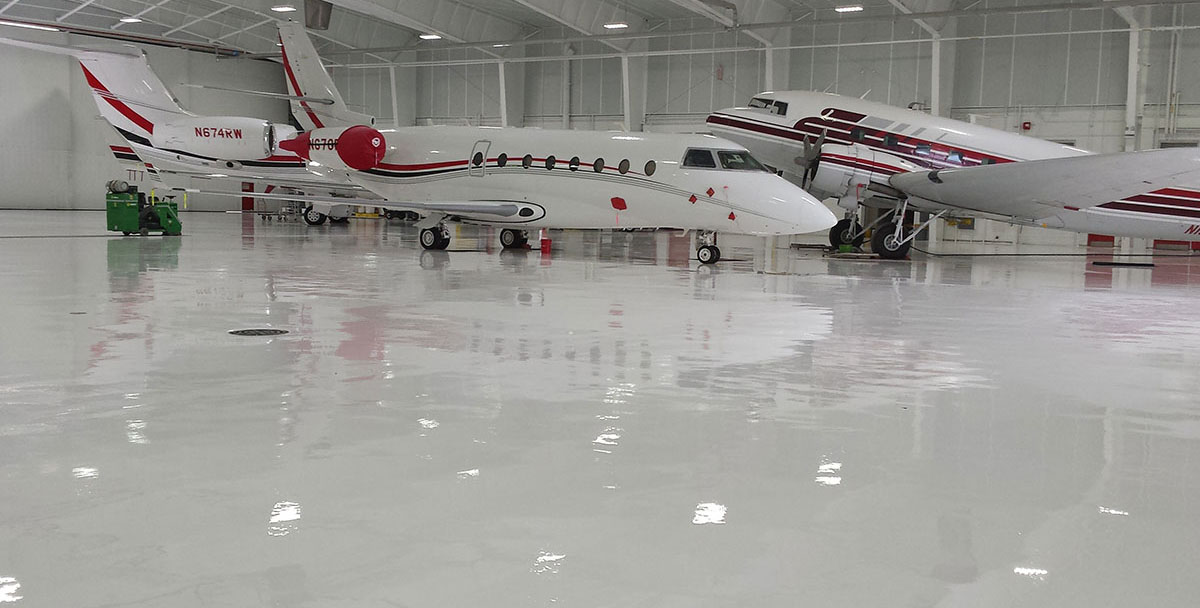 REQUEST A CALLBACK
Contact Us
"*" indicates required fields
For bespoke industry flooring solutions talk to Impact Flooring today.
We offer free no obligation advice and can provide a price range on the first call.



Impact House, Short Street, Nuneaton, Warwickshire, CV10 8JF