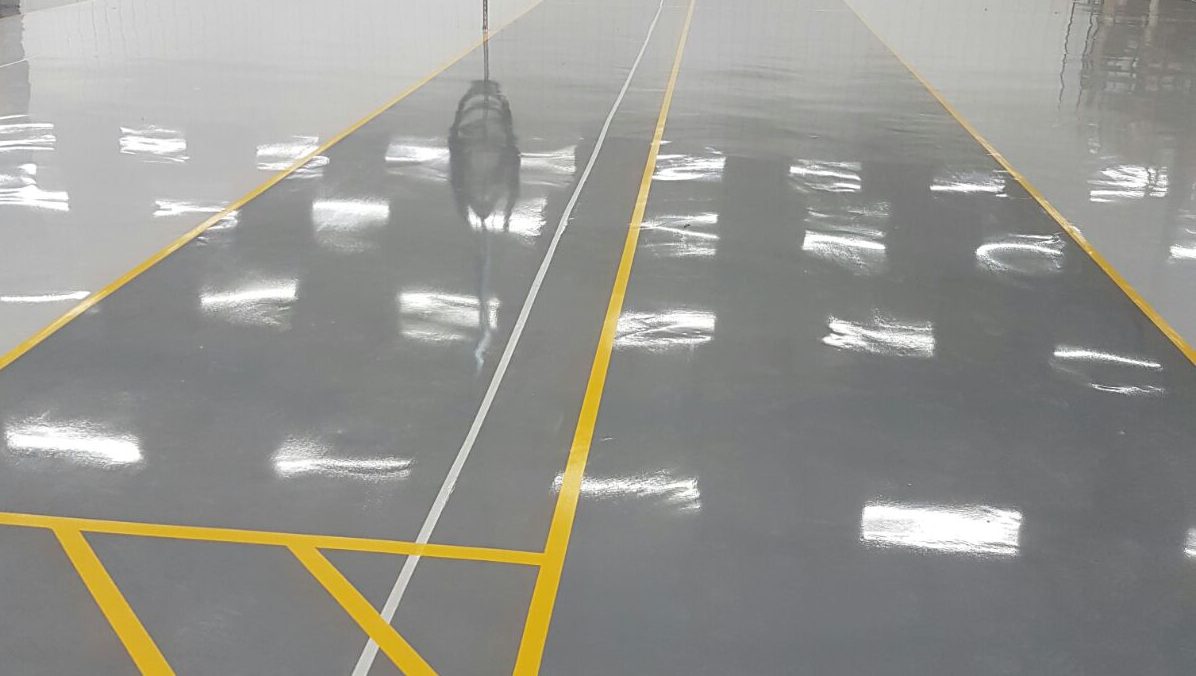 The UK's leading resin flooring specialist
Thorlux Lighting
Thorlux Lighting
---
Thorlux is well known throughout the world and provides a comprehensive range of professional lighting and control systems for architectural, commercial, floodlighting, industrial, hazardous area and tunnel applications. Their processes include the manufacture of LED printed circuit, software development, thermal modelling and optical lens design, and they contacted Impact Flooring services with a requirement for a very hard wearing, clean, bright and hygienic flooring solution that above all addressed their major issue of static build up.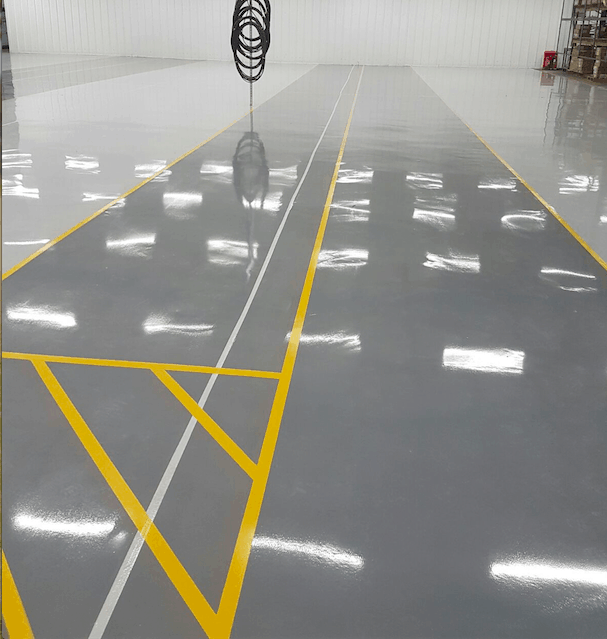 We were asked to put forward a flooring specification for static build up dissipation that complied with the requirements of BS2050, and a Resin Surfaces Ltd system, Resustat antistatic epoxy SL was decided upon.
In the first instance a sample area was installed, with different surface finishes, so that Alex, the maintenance manager could subject the floor to daily use. After about three months of use, Thorlux opted for the gloss finish, in contrasting shades of grey, with yellow demarcation and a new layout for the entire production area, in excess of 2000 square metres, was designed.
To ensure that production schedules could be maintained, it was decided that the flooring installation needed to be carried out in phases of about 500 – 600 square metres, with each area being isolated and fenced off by Impact flooring. Although the existing concrete floor was in fairly good condition, some of the expansion joints had become quite badly damaged over the years, so the first process was to saw cut and break out the affected areas and reinstate them in a polyurethane bulk resin. Once these repairs had cured, the main floor preparation was then carried out using our new Innovatech four headed planetary diamond grinders, under vacuum to minimise airborne dust creation, which results in a floor surface that is clean and abraded for an excellent mechanical key.
Once the preparation was complete, installation of the new flooring system could begin with a coat of very low viscosity water based epoxy resin primer designed to both penetrate and seal the concrete surface. The next step for an antistatic floor is to put in place a copper tape grid system, each square being approximately 16 square metres, anchored to steel columns for earthing purposes. This grid system is then encased in a carbon based epoxy resin primer, applied by rollers, which further enhances the anti static properties of the system.
Following the priming systems, the anti static floor topping was applied by our own highly trained and experienced resin floor layers, and finished with spiked rollers to release any trapped air and to aid the flow of the material. During the application process, all of the expansion joints were pinned and marked, making sure that copper tapes were avoided, so that they could be re sawn through the new floor finish, and reinstated. For aesthetic purposes, these joints were put back in contrasting shades of grey.
The final process was to install demarcation lines to define production areas, pedestrian and vehicle gangways, and after an overnight cure, Impact Flooring were back in the following morning to dismantle and remove the temporary Heras fencing and hand the area back to the client.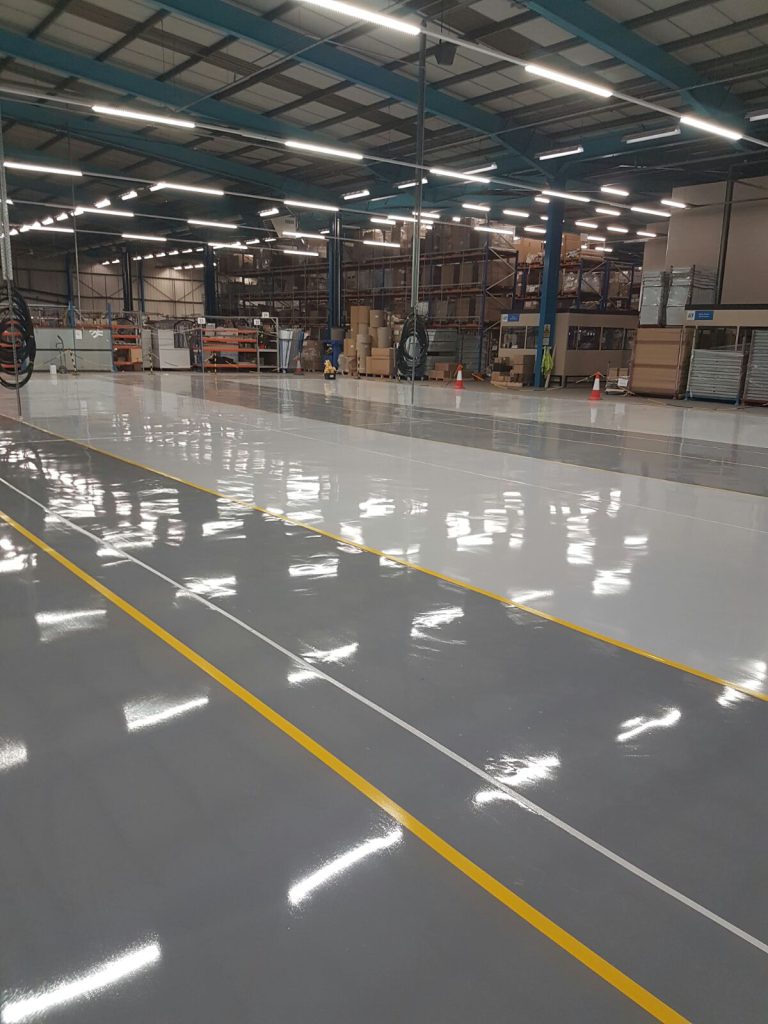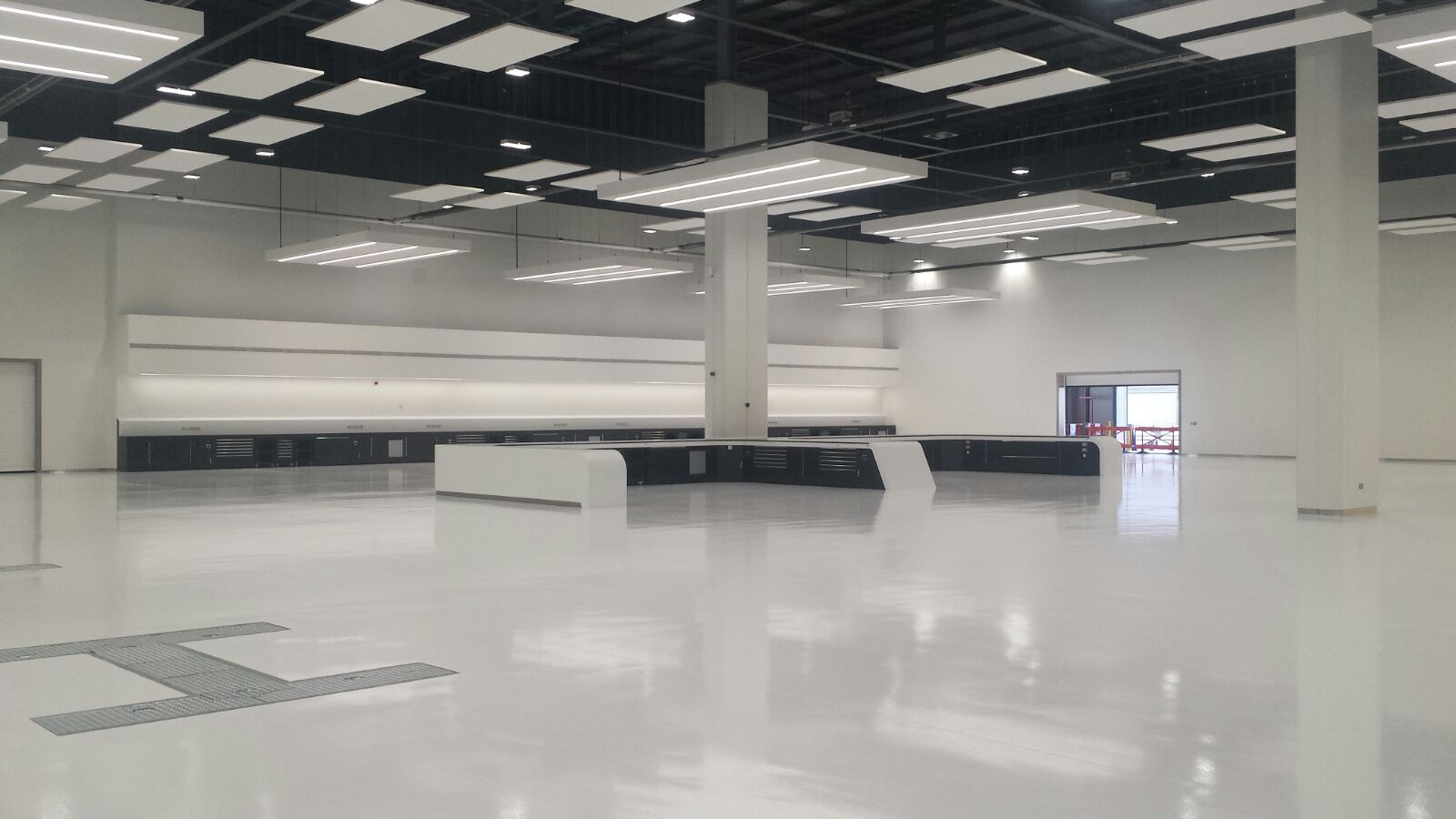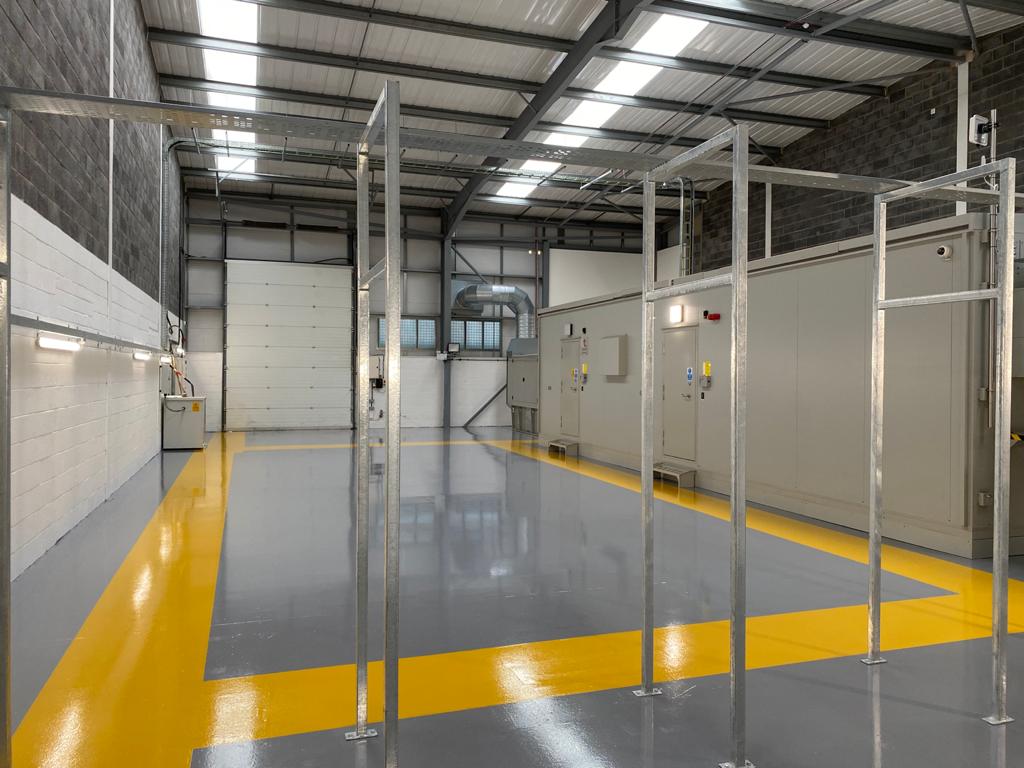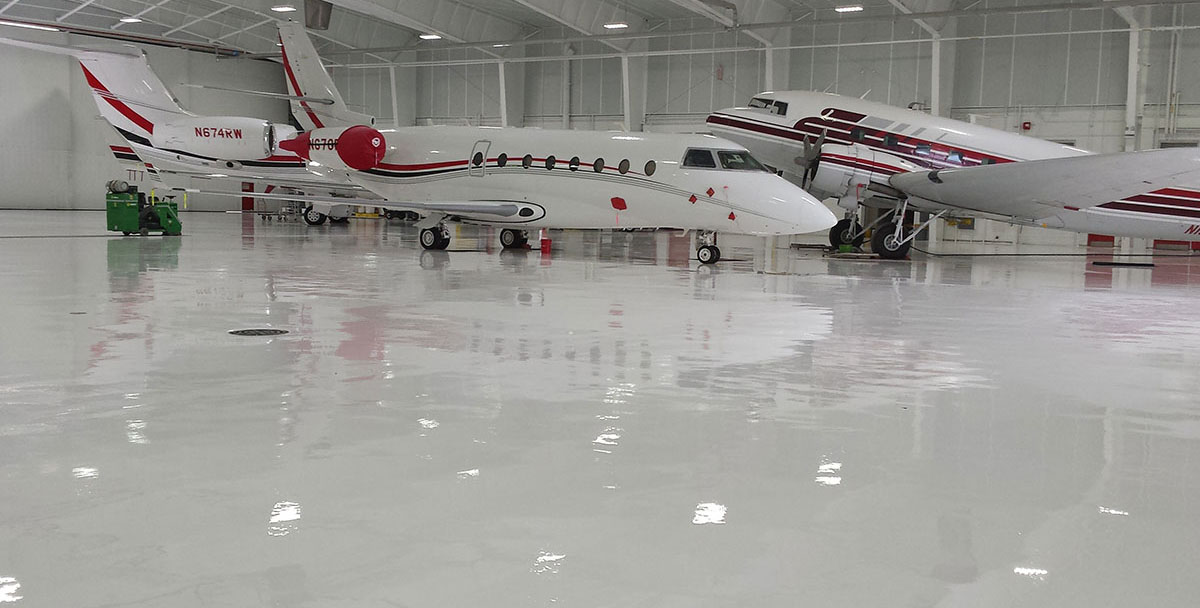 REQUEST A CALLBACK
Contact Us
"*" indicates required fields
For bespoke industry flooring solutions talk to Impact Flooring today.
We offer free no obligation advice and can provide a price range on the first call.



Impact House, Short Street, Nuneaton, Warwickshire, CV10 8JF