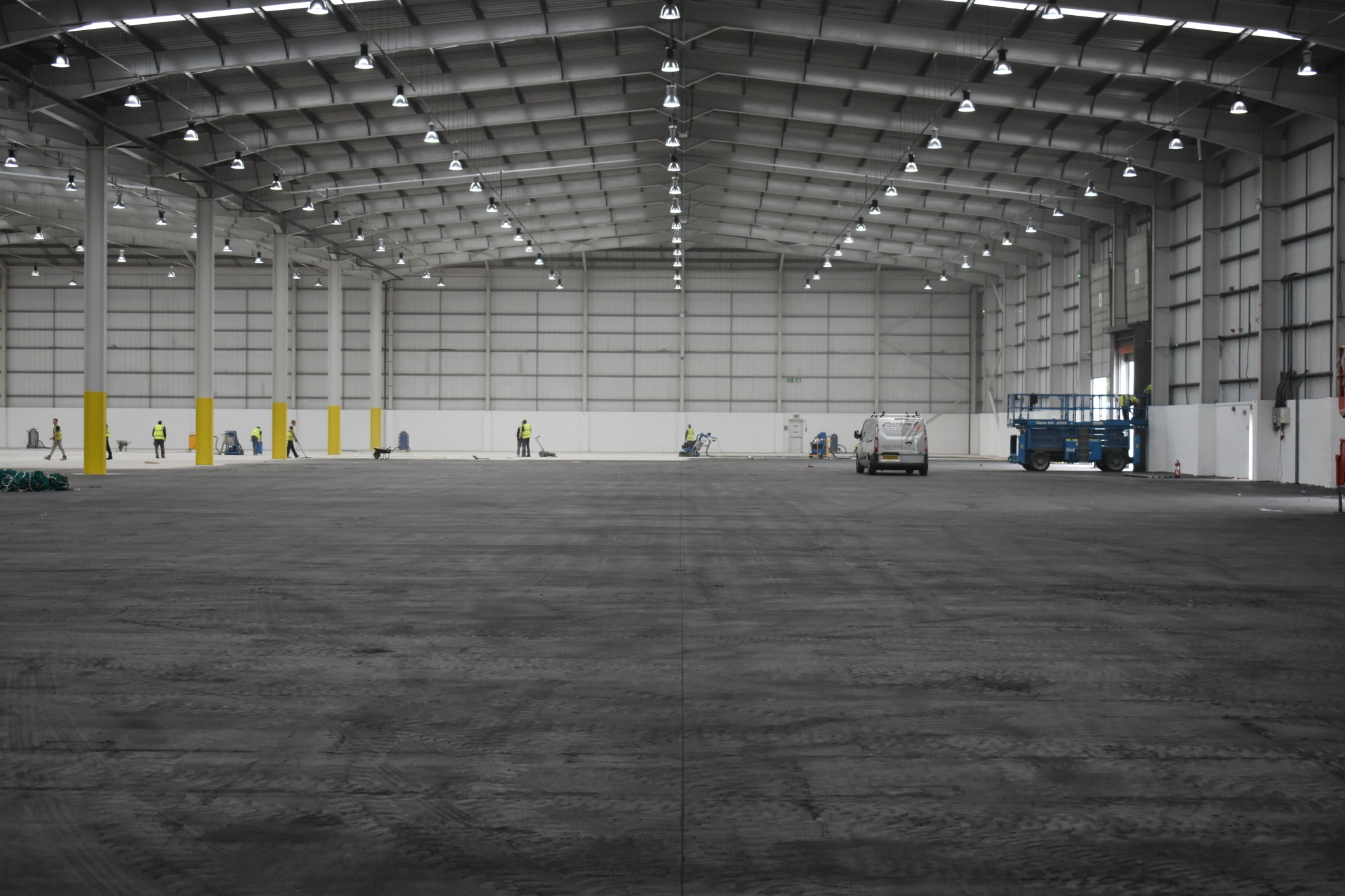 The UK's leading resin flooring specialist
Are You Struggling to Find the Best Industrial Flooring Solution?
If you're struggling to find the best industrial flooring solution, you're not alone. In fact, most industrial businesses are not entirely sure of the best flooring solution for their specific place of work. After all, without a great deal of specialist knowledge, it can be difficult to know what makes a good floor. Luckily, the Impact Flooring team are always on hand to help.
At Impact Flooring, we have a great deal of experience in providing industrial businesses with high quality industrial floors. These floors are chosen based on their specific properties and characteristics, which ensure they do a great job. Industrial businesses are unique in that they need a floor that can withstand a great deal of wear and tear, which is why a standard flooring solution just won't cut it. When it comes to an industrial environment, an industrial floor is vital.
Impact Flooring
As every business is different, we always make sure to offer a wide range of industrial flooring solutions. By doing so, we are confident in our ability to provide a floor that will tick every box. Some of our most popular industrial flooring solutions include resin flooring, chemical resistant flooring and heavy duty screed flooring. However, we are also able to create more bespoke solutions if a business needs one.
The Impact Flooring team have installed industrial flooring solutions for a lot of different businesses over the years, which means we have been fortunate to work with a whole host of different industries. This includes pharmaceutical, automotive and food processing. By working with a variety of different working environments, we have gained a great insight into what is needed. Though some workplaces need a flexible flooring, others do not. Though some workplaces need demarcations and stencilling, others do not.
Find a Flooring Solution Today
When it comes to finding the best industrial flooring solution, it's best to seek the help of a team of professionals. At Impact Flooring, we're able to offer help and advice on the best industrial flooring solution for you. Regardless of your unique requirements or the size of the workplace, we're on hand to help. Plus, we complete all projects in an efficient and effective manner to reduce any disruption to the workplace. To find out more about any of our services, get in touch. Contact us today on 0247 648 7414 or via the online contact form.