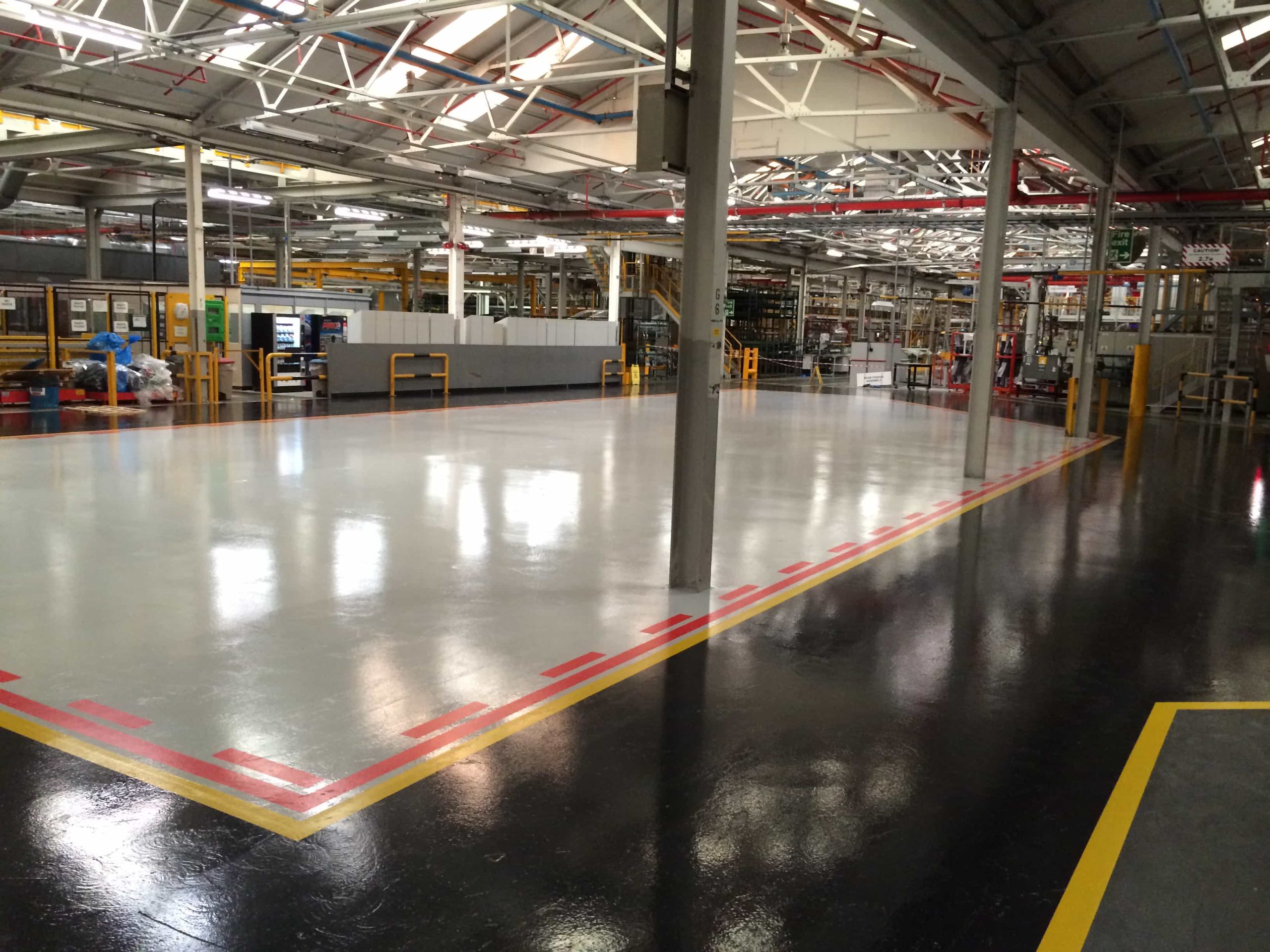 The UK's leading resin flooring specialist
How To Choose Factory Flooring For Busy Factories
A lot of factories are busy environments with a lot of machinery, vehicles and people moving around every day, meaning the type of factory flooring used needs to be able to withstand this. Many people fail to take into consideration whether their area is a busy one and instead they focus on finding a floor that looks good and has some of the characteristics they want. Though this is good to some degree, they forget that being able to withstand a lot of traffic is key to a factory flooring solution lasting a long time. After all, a flooring solution that isn't suitable for a busy factory is going to damage, crack and dent a lot quicker. This only leads to expensive repairs and disruption for the business.
Areas of high traffic and heavy traffic – as well as those areas that have to stay strong against heavy machinery – require a factory flooring solution that's strong, durable and resilient.
Factory Flooring for Heavy Machinery and High Traffic
 Some factories will require all of their flooring to reach a certain level of strength and durability, whereas others will want to focus on specific areas that need it the most. Whatever your needs, it's important to find a factory flooring solution that does the job.
As well as being strong, durable and resilient against the everyday wear and tear a flooring solution can be faced with, flooring for busy areas also needs to require minimal maintenance. An area with a lot of traffic, people and machinery is likely to be an area that is used all day every day. So, it's important that the flooring solution you choose doesn't require frequent repairs or harsh cleaning. Simply, the less maintenance a factory floor needs the less disruption you will be faced with. Plus, it's an added bonus if the flooring solution can have demarcation lines or stencilling as this helps to keep busy areas organised and reduces the likelihood of a collision or accident.
At Impact Flooring we offer a range of differnet factory flooring solutions, many of which are ideal for busy factories and areas that see a lot of traffic; resin flooring and polyurethane flooring are both popular options. For more information on choosing factory flooring for a busy area, get in touch. The team at Impact Flooring are also on hand to offer expert advice. Alternatively, contact us today to make a booking.