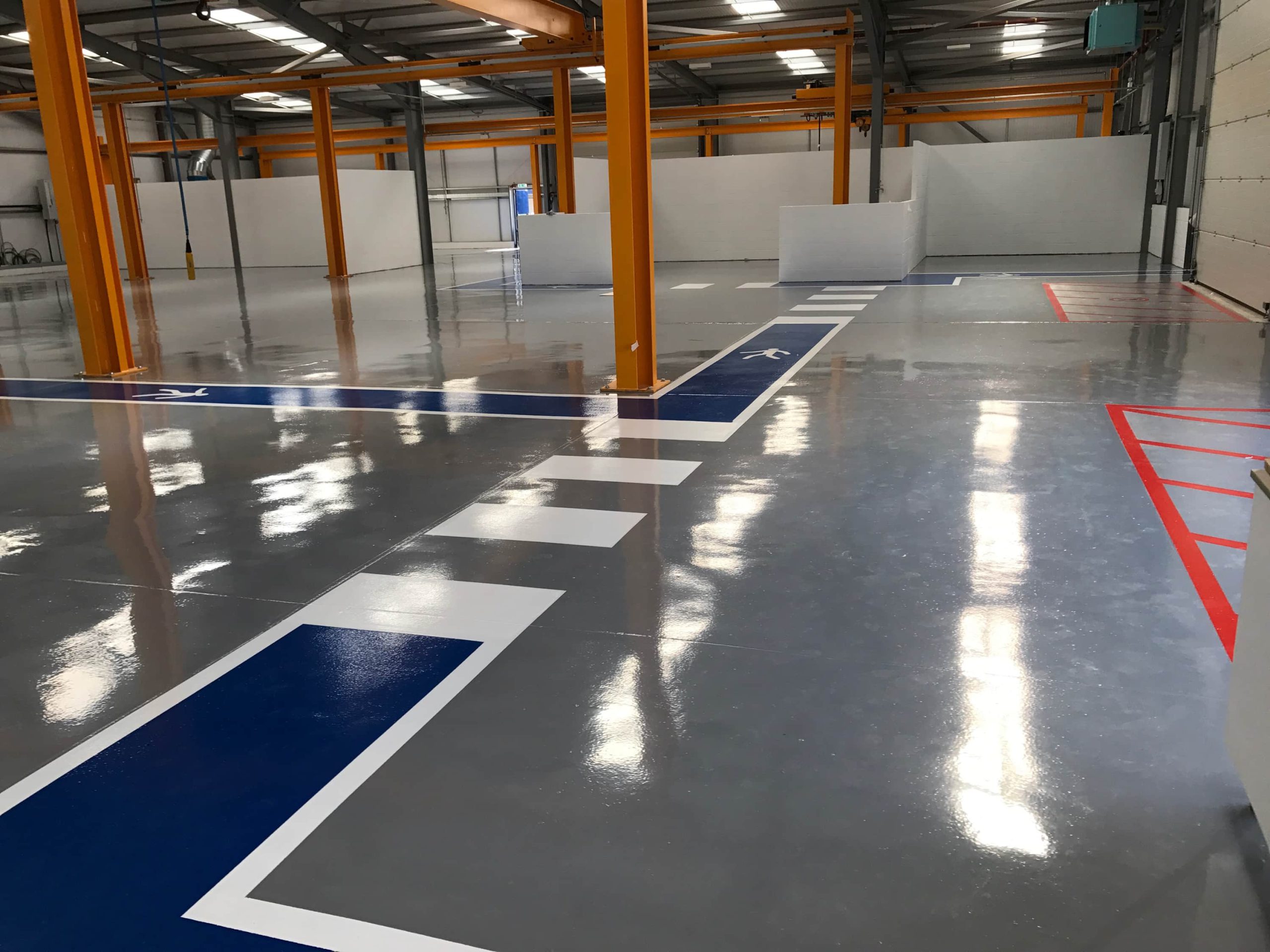 The UK's leading resin flooring specialist
Why Has Epoxy Flooring Grown In Popularity?
Over the years, a number of new industrial flooring solutions have entered the market, all of which offer something a little bit different. Whereas many businesses previously opted for a simple concrete floor they now have a lot more options to choose from and this led to the growth of epoxy flooring.
What Makes Epoxy Flooring So Popular?
Though a relatively new industrial flooring solution, epoxy flooring is already the favoured solution for many different industries. It works well in factories, warehouses, retail and even those that handle food processing. As epoxy flooring is so versatile, it has become extremely popular. However, there are other reasons it's grown in popularity so quickly, such as:
Epoxy Flooring is Long Lasting
Epoxy flooring stands the test of time and does not need replacing often; it is this longevity that proves popular with many different industries. Epoxy flooring can withstand frequent use from heavy machinery and a lot of industrial traffic without damaging.
Epoxy Flooring is Easy to Maintain
It's extremely easy to look after epoxy flooring, so no business will struggle to ensure it's cleaned well. Regardless of what an industrial environment is used for it's important that all surfaces, including the floor, can be deep cleaned well. Additionally, if epoxy flooring requires maintenance in the form of a repair it is usually a quick and simple task.
Epoxy Flooring Can Resist Chemicals
A lot of industrial environments use harmful materials and chemicals which can cause damage to the floor when spilled. However, epoxy flooring is able to resist chemical spills. Not only does this mean that spillages are easy to clean, but it also means there's no lasting damage.
Epoxy Flooring Looks Professional
A lot of businesses have guests visit them and therefore it's important that all flooring looks professional, even the flooring that's in a factory. Epoxy flooring looks highly professional and this reflects well on the business as a whole; it also impresses customers, visitors and competitors.
At Impact Flooring, we recommend epoxy flooring to a number of our customers and this is because we view it as being a fantastic investment. Epoxy flooring stands the test of time and provides a great deal of strength, durability and versatility. To find out more about epoxy flooring or any of the other industrial solutions at Impact Flooring, get in touch. Contact us today on 0247 648 1795 or via the online contact form.