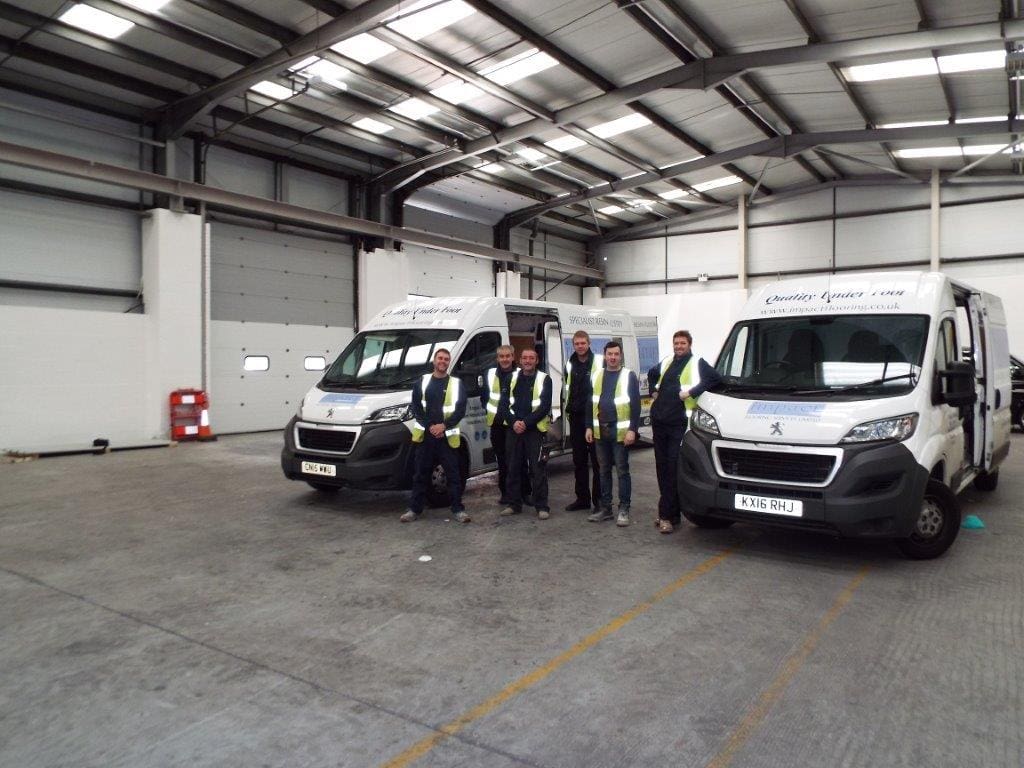 The UK's leading resin flooring specialist
Specialist Coatings for Industrial Floors
Regardless of how high quality an industrial flooring is, sometimes a coating is necessary. Even the professional industrial floors we install can often benefit from an epoxy or polyurethane coating. Whether it's to protect the floor from chemicals or to ensure it can withstand daily wear and tear, a specialist coating can make a huge difference to an industrial flooring solution.
Types of Specialist Floor Coatings
At Impact Flooring we offer a range of different specialist flooring coatings, which means we're able to offer a floor coating that will perfectly suit your needs; the epoxy and polyurethane coatings are some of the most popular. Specialist coatings for industrial floors are especially popular among businesses who require chemical resistance, as well as those who want to improve their cleaning process. By adding a high quality coating, flooring can withstand chemical spills and thorough cleaning is made easier.
We understand that every business is different and therefore we've gone to great lengths to ensure we have a variety of coatings for you to consider. All of our coatings have been designed with the industrial world in mind and they can be used in many different locations. For example, our coatings can be installed on walls, floors and in other areas. Rather than finding different coatings for different areas, we can offer a solution that will work throughout the entire industrial location.
Specialist Coatings at Impact Flooring
When you come to Impact Flooring for your industrial flooring needs, we can offer an expert opinion on whether or not your business' flooring could benefit from a coating. Then, we work with you to find a solution that ticks every box. As with all of our services, we work with you to ensure all work takes place at a time that is convenient to you and the running of the business; this cuts down on disruption.
When it comes to specialist coatings, Impact Flooring have everything you need. From epoxy coatings to those that are much more bespoke, we're able to offer high quality industrial floor coatings to a range of businesses. Whether you're a factory owner or you manage a retail store, there's sure to be a specialist coating that suits your business' every need.
To find out more about specialist coatings at Impact Flooring, get in touch. If you would like to speak to an expert about industrial flooring or any of our other services, we're on hand to help. Contact us today on 0247 648 7416 or online.