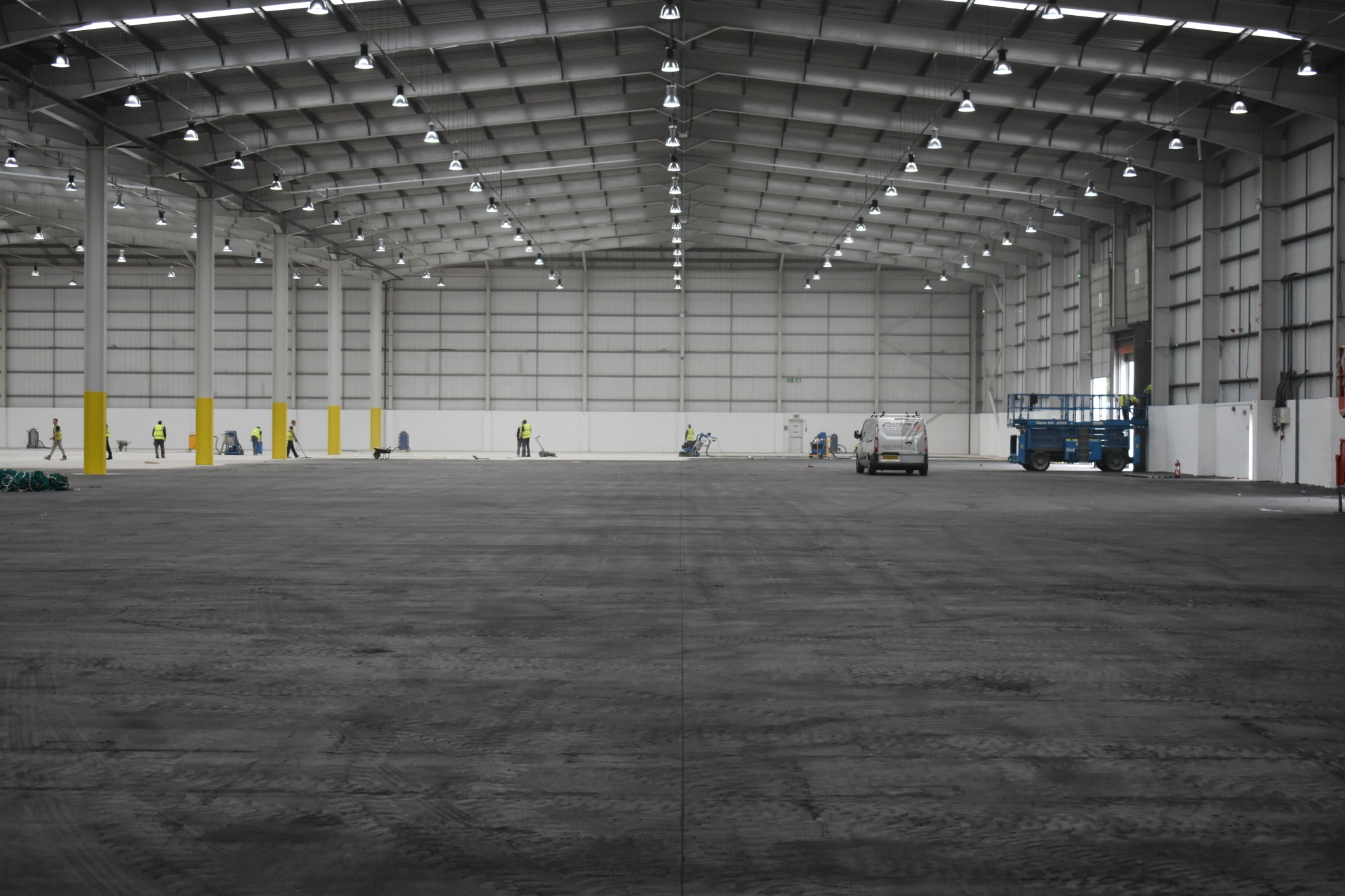 The UK's leading resin flooring specialist
High Quality Industrial Flooring Available Now
There's no better time to get started with having a new industrial floor installed. A lot of people spend a long time considering whether or not to invest in a new floor for their business, putting it off for months at a time. However, there's very little benefit in doing this. If your business needs a new industrial flooring solution, it's time to get started.
Our Industrial Flooring Solutions
If you're looking for a brand new industrial flooring solution, you have come to the right place. Here at Impact Flooring, we work hard to ensure that every business is able to receive their ideal flooring. This includes those that are chemical resistant, flexible, epoxy, heavy duty and screed. Simply, there's a perfect industrial flooring solution for every business. Though there are a fair few teams offering a similar service to us, we are confident that we're able to go above and beyond what's expected of us. Not only do we only work with high quality materials and use the latest techniques, we also work hard from beginning to end. From the moment you contact Impact Flooring, you are guaranteed a professional service. This means that we work quickly, effectively and with you in mind. After all, we want to make sure that you are left with an industrial flooring solution to be proud of.
It isn't always easy to choose your new industrial flooring solution, especially if you're doing so for the first time. Luckily, we can guide you through the process. By finding out who you are and what you do, we can offer expert recommendations in regards to the industrial flooring solutions that will work best for you. This means that your money will be well spent and your floor will last for years to come.
Industrial Flooring at Impact Flooring
At Impact Flooring, we specialise in industrial flooring. This means that there are a tonne of options for you to choose from, including solutions that are a little more unique and some that are created bespoke for you. It doesn't matter on the type of industry that you work in or the type of industrial flooring that you need, we are always here to help. To find out more about industrial flooring solutions or any of our other professional services, get in touch. Contact Impact Flooring on 02477 181 485 or via the online contact form.