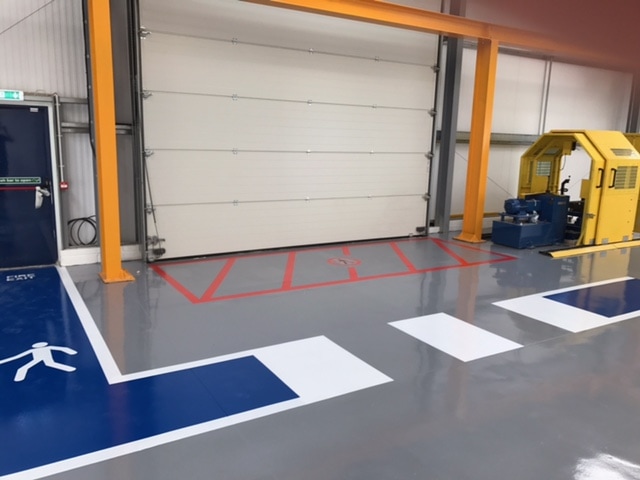 The UK's leading resin flooring specialist
How to Choose Your Industrial Flooring Solution
With so many different types of industrial flooring to choose from, it isn't always easy to narrow down your options. You may find yourself town between two popular options, or you may have little to no idea of where to start. However, it's important that you do choose the best industrial flooring solution for your business. Not only does this ensure that the industrial flooring will do its job, but it ensures that you're getting the most for your money. After all, there's no point in paying for an industrial flooring solution that doesn't tick every box.
Choosing Your Ideal Industrial Flooring Solution
At Impact Flooring, we understand that a lot of people haven't had to choose a new industrial flooring solution before. Luckily, we have some tips.
Consider All Flooring Options – As there are a lot of different types of industrial flooring, it's important that you consider all of your options. Instead of simply choosing one of the first solutions that you come across, take the time to really think about which option will work best for your workplace. What works for one business, may not work for another.
Stay Within Budget – It can be tempting to spend more than you can afford on a brand new industrial flooring solution, but it's not something that we'd recommend. Instead, try to stay within budget. There are a industrial flooring solutions for every budget, which means you won't have to compromise simply because you are slightly limited financially.
Seek Recommendations From Experts – Nobody knows more about industrial flooring solutions than the experts, such as the team here at Impact Flooring. Seeking recommendations from those who really know what they're doing is a great way to decide on the best flooring solution for you. It's also a good way to find out if there are any industrial flooring solutions that you should be avoiding.
Help With Your Industrial Flooring Solution
If you need help with your industrial flooring solution, you have come to the right place. Whether you're confused as to which solution is best for your business or you need a team to install it, you can rely on us. At Impact Flooring, we have a great deal of experience and we're able to offer an unmatched service. To find out more, get in touch. Contact Impact Flooring today on 0247 648 7413 or via the online contact form.