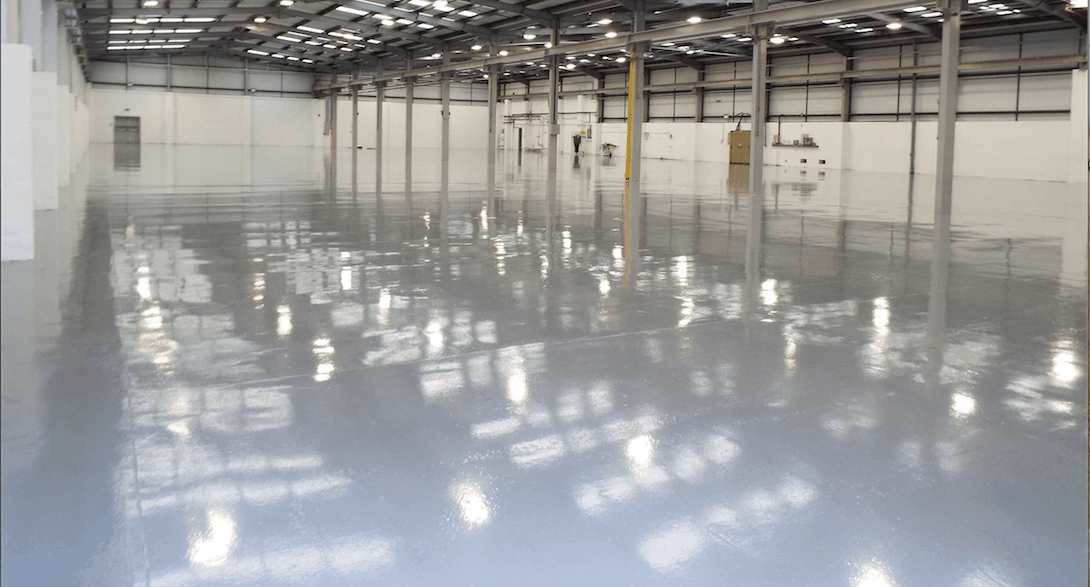 The UK's leading resin flooring specialist
Industrial Flooring for a Range of Industries
Choosing a brand new industrial flooring solution isn't something that you do on a whim, as thorough research is needed. You will want to know that you are investing in a solution that will truly work for your business. We have a number of industrial floors for you to choose from and we are on hand to help. You will have your new industrial floor in no time at all. All you need to do is let us know what you need and we'll take care of the rest.
Our Industrial Flooring Solutions and Services
When it comes to flooring solutions, there are a lot of things to consider. Not only do you need to think about which flooring solution will be best for your business, but you also need to think about your budget and the finish. It's important for an industrial floor to stand strong against machinery and chemicals, but it also needs to look professional and fit in with the workplace as a whole. It isn't always easy to tick all of these boxes at once, without straying from the budget. Luckily, Impact Flooring are here to help.
Here at Impact Flooring, you will find a lot of different industrial flooring solutions. Whereas some companies offer a handful of options, we offer many more. We do this so that every business can find the ideal solution for them, regardless of what you are looking for. All of our industrial floors are installed by experts, which means that they are of a high quality and professionally finished. This cuts down the chances of repairs being needed anytime soon, which in turn cuts down on the amount that you will be paying. It's entirely possible to choose one of our industrial flooring solutions, without breaking the bank.
Flooring Solutions
If you are looking for flooring solutions, Impact Flooring can help. As industrial flooring specialists, we have a number of fantastic solutions for you to choose from. This includes chemical resistant floors, flexible floors, epoxy floors and heavy duty screed floors. It really doesn't matter on the type of industrial flooring that you are looking for, we are confident that you will find something perfect here at Impact Flooring. To find out more about any of our industrial flooring solutions or for help finding the ideal solution for you, get in touch. Contact Impact Flooring on 0247 648 7212 or via the online contact form.