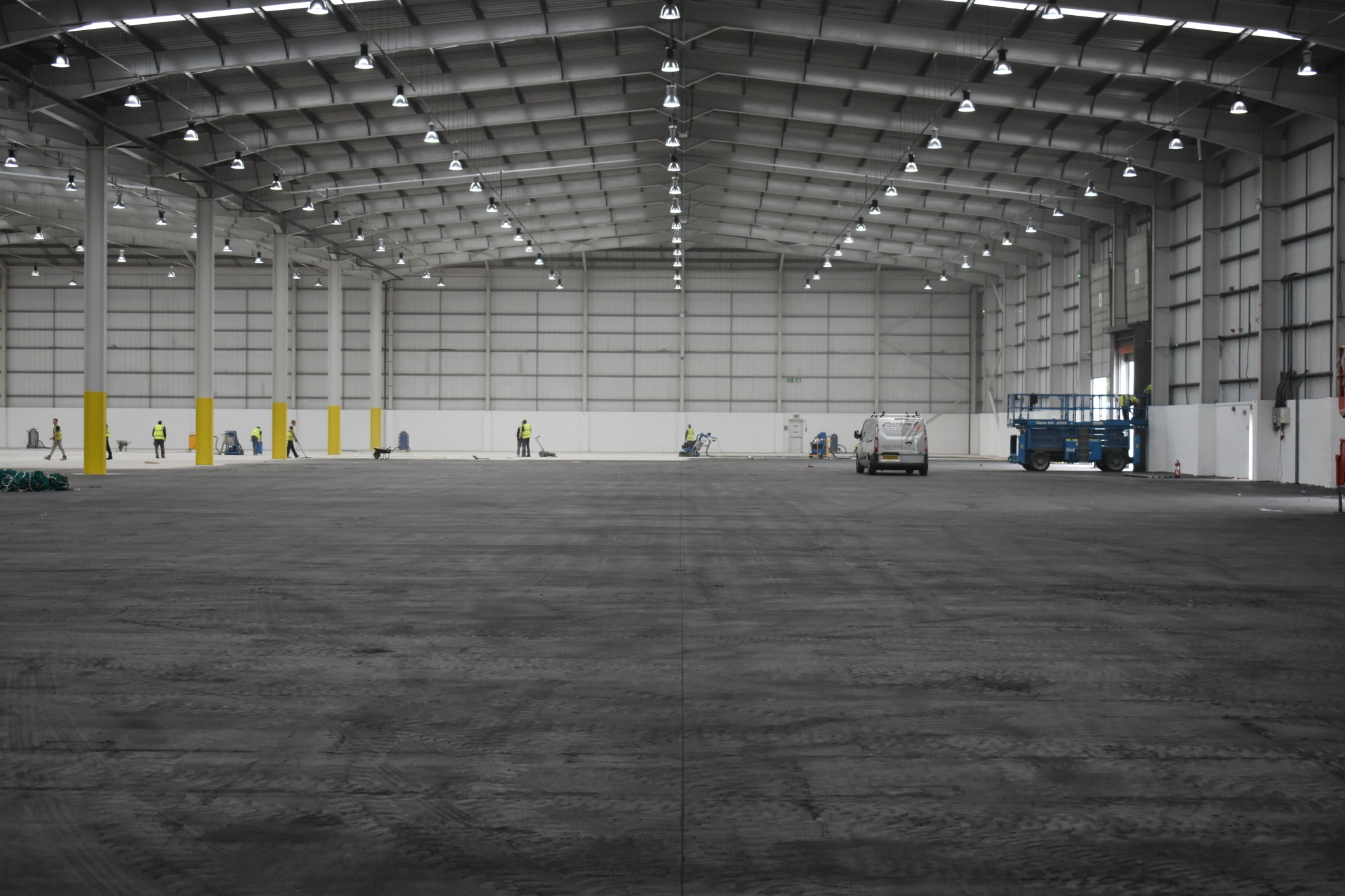 The UK's leading resin flooring specialist
Industrial Flooring Solutions? Choose Impact Flooring
When it comes to industrial flooring solutions, choose Impact Flooring. At Impact Flooring, we pride ourselves on offering an unmatched industrial flooring service. This means we're able to provide high quality solutions with professionalism, efficiency and effectiveness. After all, there's very little point in having a brand new industrial flooring solution that just doesn't do its job. Nevertheless, there are a number of other reasons as to why we feel that Impact Flooring should be your team of choice.
Reasons to Choose Us for Your Industrial Flooring Solutions
There are quite a few companies that offer similar industrial flooring services, but none do it quite like we do. At Impact Flooring, we are dedicated to ensuring our customers receive the very best service from beginning to end. From the moment you contact us right through until we're finishing the job, our service is unmatched.
There are a lot of different industries out there, most of which require something different from their industrial flooring solutions. This is why we strive to offer a wide range of options, each with different properties and characteristics. For example, we're able to offer floors that are ideal for those in the food processing industry, where hygiene is of utmost importance. Similarly, we're able to offer floors that are easy to clean, for environments that are at risk of spills and leaks.
As well as providing the ideal industrial flooring solution for all industries, we're also dedicated to ensuring we're able to install our floors at a time that's convenient for you. We know that many businesses can't simply shut down for the duration of the installation, as that can be costly and huge delays can occur. To avoid this, you're free to choose when the flooring is installed; this could even be over the weekend or late at night. Not only does this prevent you from having to halt important tasks, but it also keeps disruption to a minimum for staff.
Industrial Floors at Impact Flooring
When you choose Impact Flooring, you are guaranteed a high quality flooring solution and a high quality service. Simply, we always strive to be the best. Whether you're in need of a brand new floor or you need a simple repair, you can count on us. To find out more about any of our industrial flooring solutions or any of our other services, get in touch. Contact us today on 02476 350 000 or online.