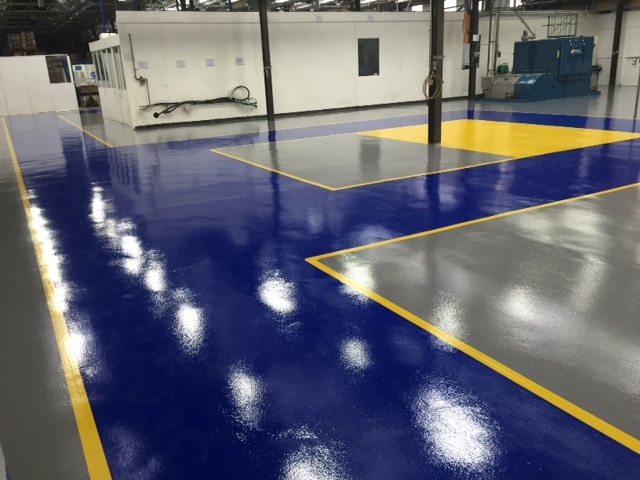 The UK's leading resin flooring specialist
Our Wide Range of Industrial Flooring Solutions
Choosing an industrial flooring solution can be daunting, especially if you're unsure of what exactly it is that you need. As a brand new floor can take up a large part of your budget, it's important that you get it right first time. Think about it, there's very little point in settling for a flooring solution that just won't do the job you need it to. This is why, at Impact Flooring, we have a wide range of industrial flooring solutions for you to choose from.
Our Top Industrial Flooring Solutions
When it comes to industrial flooring solutions, we have everything covered. Regardless of the type of flooring you need or the industry you work in, we have a fantastic range of options. This ensures that not only are you able to find the ideal solution for your business, but you have different options to choose from. After all, where's the practicality in having to settle for one or two options? Some of our top industrial flooring solutions include:
As well as offering the industrial flooring solutions themselves, we also have a vast amount of coatings and finishes. These allow you to add different properties to your flooring of choice, making it even better suited to the specific environment. For example, many of our customers choose to have dermarcations added and others opt for a high build floor coating.
If you're struggling to choose between the many flooring options, we can help. At Impact Flooring, we have a great deal of experience in designing and installing industrial flooring solutions. This means we're able to offer expert recommendations based on experience, knowledge and professional insight.
Industrial Flooring Solutions at Impact Flooring
You may have noticed, we offer a wide range of industrial flooring solutions here at Impact Flooring. This is because we have a wide range of customers and we want to ensure there's something for everyone. Our customers come from a range of different industries, from businesses of all types. So, we want to make sure that everyone is able to find an industrial flooring solution that really works for them. To find out more about our industrial flooring solutions or for more information on any of our services, get in touch. Contact the Impact Flooring team today on 0247 648 7038 or via the online contact form.