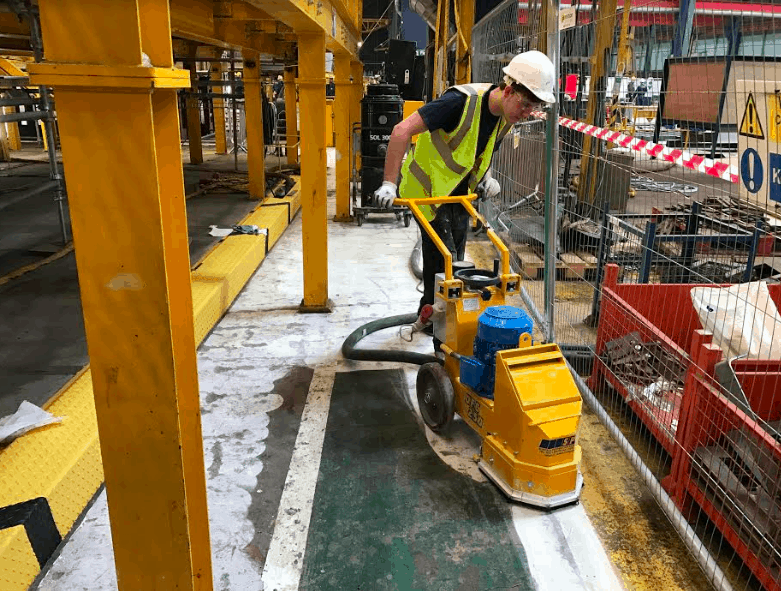 The UK's leading resin flooring specialist
Industrial Flooring Solutions for a Range of Sectors
Rather than specialising in one or two sectors, we offer our industrial flooring solutions to every business. It really doesn't matter on the sector that you work in or the type of flooring that you need, we are confident in our ability to create a solution that is ideal for you. All you need to do is tell us what you are looking for and we will do the rest. You can sit back and watch your brand new floor be installed by our team of professionals.
Industrial Flooring Solutions for Every Sector
If there is one thing that we are sure of, it's that no two businesses are alike. Though they may be similar or in the same sector, no two industrial businesses will have the exact same industrial flooring requirements. This is why we approach every project as one that is completely unique, unlike any of the projects that we have done before. We take the time to get to know your business and your needs, before ensuring that we create an industrial flooring solution that really does work for you in every way. It doesn't matter if you need something complicated and complex, we are confident in our ability to install a fantastic floor to the high standard that you would expect from a team such as us.
Having worked in the industrial flooring industry for a number of years, we have had the opportunity to work with a number of different business. This means that we have been lucky enough to work in many sectors, broadening and growing our skills the entire time. We have worked with businesses in retail, manufacturing, pharmaceuticals, food processing and the automotive industry. We have also worked with a number of factories and warehouse facilities.
Our Industrial Flooring Solutions
At Impact Flooring, you will find a wide range of industrial flooring solutions. Rather than simply offering one or two popular options, we go out of our way to ensure that we really do offer something for every type of business. This means that you can relax, knowing that you will find the ideal industrial flooring solution with ease. Even if you need something unique or bespoke, we are able to cater to your needs. To find out more about any of our services or solutions, get in touch. Contact Impact Flooring on 0247 648 7038 or via the online contact form.