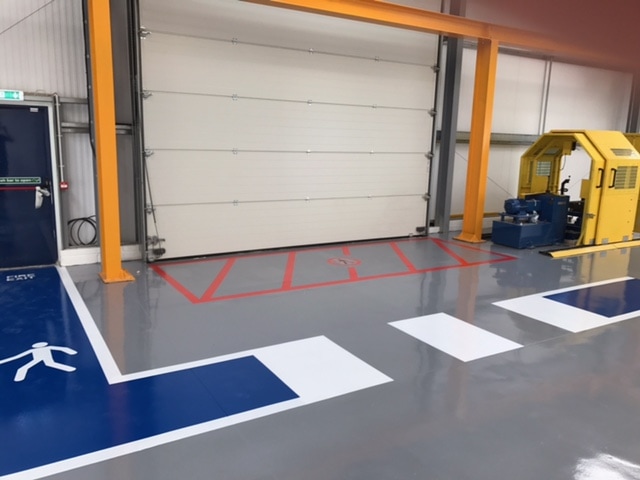 The UK's leading resin flooring specialist
Industrial Flooring Solutions To Be Proud Of
At Impact Flooring, we are hugely proud of the industrial flooring solutions that we offer. We take pride in offering a wide range of industrial flooring solutions, to ensure that every industry and every business can find something that works for them. After all, there's no point in settling for an industrial floor that doesn't do the job that you need it to do. When you choose Impact Flooring, you are choosing an industrial flooring solution to be proud of.
Our High Quality Industrial Flooring Solutions
It's safe to say that there are a fair few businesses out there offering industrial flooring solutions, but we're confident in our ability to provide the very best. At Impact Flooring, we understand that industrial flooring is serious. This is why we don't cut corners, we don't rush and we certainly don't recommend any solutions that won't work well. Instead, we work hard to make sure that you have an industrial flooring solution that will tick every box. Regardless of how long it takes, we continue to work until you are completely happy with the outcome. Otherwise, what's the point?
Throughout our many years of working with industrial flooring, we have developed a great deal of skill and experience surrounding installation and repairs. This means that we're able to tackle any problem and install any floor. As new techniques and solutions are created, we train ourselves on how to use them. Even if you're looking for something a little bit more unique, we're able to design a bespoke flooring solution just for you. Instead of simply offering one or two key solutions, we offer a whole host. This includes flexible flooring, chemical resistant flooring, epoxy flooring and screed flooring. With Impact Flooring, you're sure to find exactly what you're looking for.
Choosing Impact Flooring for Your Brand New Industrial Floor
If you are in the market for a brand new industrial floor or if you need repair work doing to an existing floor, you have come to the right place. Thanks to our range of professional services, you can rely on us. At Impact Flooring, we have a skilled and experienced team that's always available to help. This includes helping with flooring preparation, flooring installation and even the finishing touches. To find out more about our industrial flooring solutions or any of our services, get in touch. Contact Impact Flooring on 0247 648 7032 or via the online contact form.