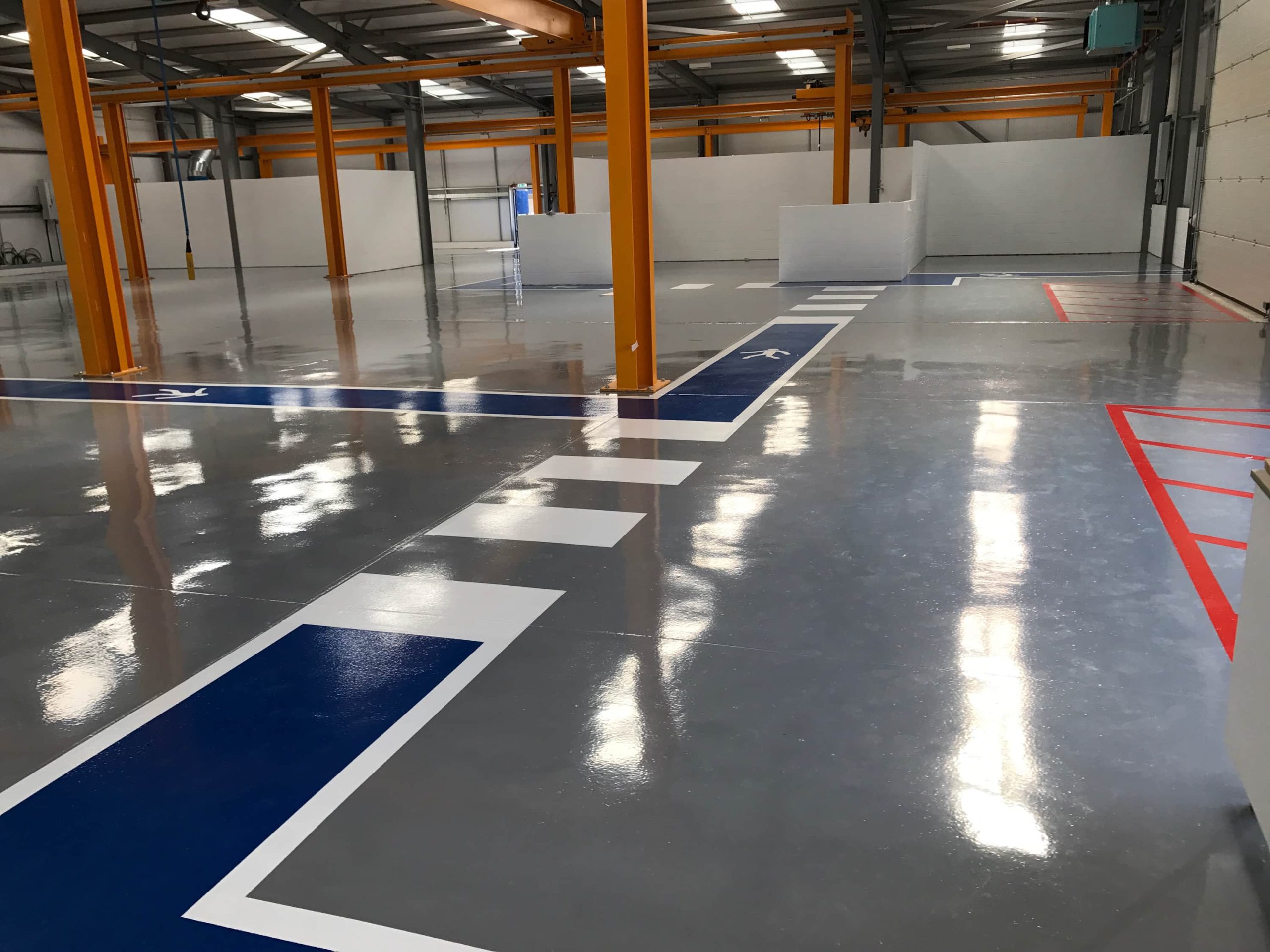 The UK's leading resin flooring specialist
Top Misconceptions About Epoxy Floors
A regular cement floor can be completely transformed by epoxy flooring. If left untreated, a regular cement floor may crack and it can easily stain. That leaves the flooring unattractive in terms of its appearance while also being unsafe.
With the addition of epoxy, a concrete floor will last for many years to come and with a minimum amount of maintenance required.
Some people maintain various misconceptions about epoxy floors as a surface so they avoid choosing it. In this article, we will examine the reality of epoxy floors.
Every few years an epoxy coating must be reapplied
There are many assortments of flooring coatings that do need to be reapplied relatively often. However, it's a misnomer to believe that epoxy is among them. If an epoxy coating is professionally applied it can last for as long as ten years. Epoxy floors are very durable. They can easily resist any kind of wear from vehicles, foot traffic, heavy machinery, and even from aircraft. If it's taken care of appropriately, epoxy will last.
Epoxy floors are slippery
While epoxy floors may look slippy, they are far from it. In comparison to most other smooth surfaces, you'll find that epoxy floors are far less slippery while they're also skid resistant.
If you do install an epoxy floor, there are slip-resistant options that come with it. You can add raised bumps as a preventative to slipping. And for this reason, epoxy is an ideal surface for industrial buildings, hospitals, and many other establishments that may otherwise be a slip-and-fall risk to employees.
Epoxy floors are an expensive choice
It may not be the cheapest flooring alternative, but epoxy is a long-lasting, cost-effective investment. In comparison to various other flooring options – options that require costly maintenance and repairs on an ongoing basis, because epoxy floors are low maintenance and durable, your investment will inevitably pay off. Over the longer term, if you were to install a cheaper flooring solution, it would result in many additional expenses in terms of upkeep and ongoing repairs.
Paint will not work as well as epoxy
Prior to it being applied, the epoxy coating does, to some extent, resemble paint. This is where the similarities end, however. With a coat of paint, it will provide no protection from abrasion or stains on a concrete floor. Because epoxy bonds with concrete it creates a highly resistant, non-volatile surface that is able to withstand a lot of wear and tear over many years into the future.
Professional Epoxy Flooring Installation
There are kits available that include DIY epoxy coatings, but these are very poor quality compared to products of a professional grade. Furthermore, so that the cementitious overlay bonds properly, the underlying concrete surface must be prepared in the appropriate fashion. That said, devoid of the required tools and without the necessary experience, epoxy floors can be installed incorrectly. It is clear why this should not be attempted for a professional standard and finish unless by a professional service.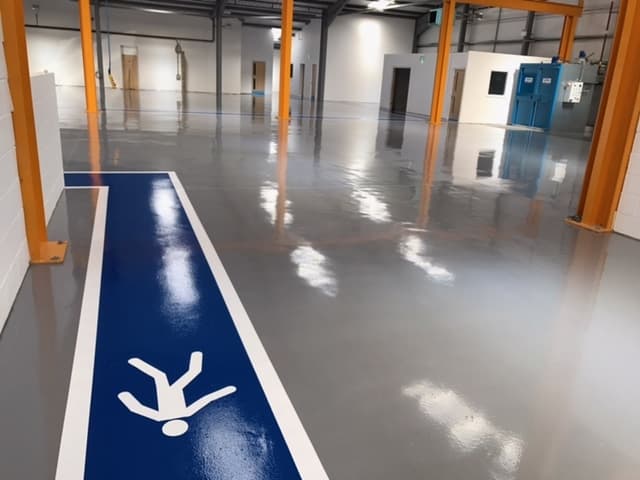 From this, you can now understand why epoxy is among the best floor resurfacing options. Epoxy is long-lasting and durable, and it is available in many different colours. At Impact Flooring Services Ltd, we provide epoxy resin flooring applications to the industry.
These applications are tailored to the unique working environment. We provide epoxy, polyurethane, and polyaspartic resin flooring services to customers all over the U.K.
Hopefully, some common misconceptions about epoxy floors have been cleared up. For more information on how we can help you, get in touch!