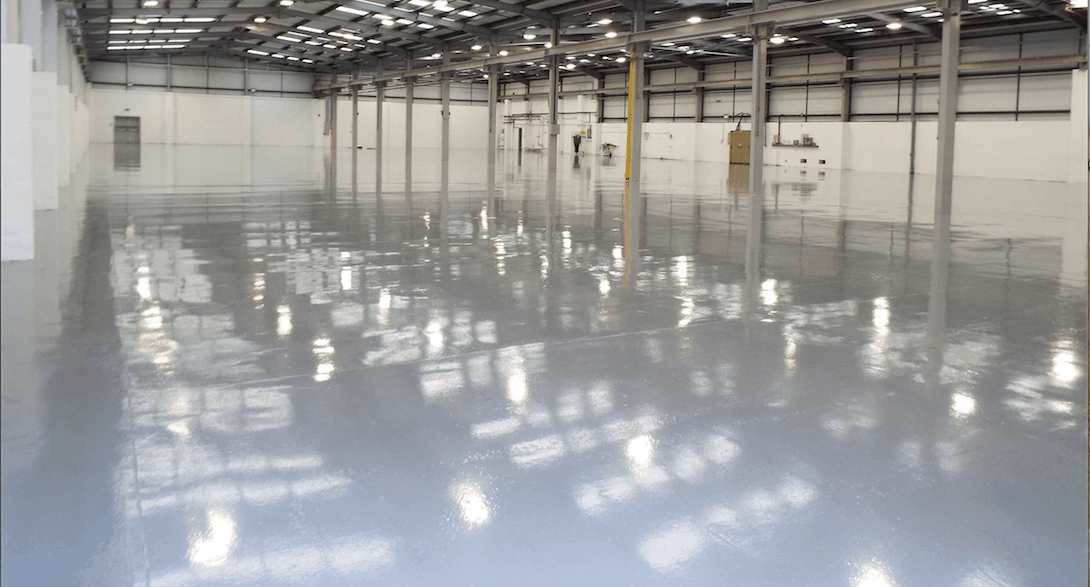 The UK's leading resin flooring specialist
What Are Your Industrial Flooring Needs?
It doesn't matter who you are or what you do, most businesses will have some sort of industrial flooring need. Running an industrial workplace isn't always easy and there are a lot of things to consider, which is why it is vital that your industrial flooring is well taken care of. It's not simply enough to have a basic floor or to leave cracks and dents to worsen, as this can lead to bigger and more costly problems. When your industrial flooring needs looking at, it's key to call in a team of professionals as soon as possible and this is where we come in. At Impact Flooring, we are confident in our ability to take care of your industrial flooring needs.
Industrial Flooring Solutions and Services
If there is one thing that we take seriously, it's our industrial flooring solutions and services. We know that every business is different, even those within a similar sector, and therefore it's important for us to cater to your specific needs. In order to do this, we offer a wide range of services and solutions. Regardless of what you need, we are sure that we'll be able to help. If you need a brand new floor installed, you can count on us. If you need repairs to be done, we are here to help. We are even able to assist with more complex and unique requirements, should they arise. This is why so many people use us time and time again, as a go to team.
Contact Our Industrial Flooring Specialists
At Impact Flooring, we have a team of industrial flooring specialists who are able to take care of your industrial flooring needs. It does not matter whether you need an existing area of flooring repaired or you want a brand new flooring solution installed, we are confident in our abilities to help you out at any time. Over the years, we have worked with a lot of different businesses and this has given us a lot of experience. Rather than simply focusing on one sector, we are able to offer our flooring services to all industrial businesses. This includes those in manufacturing, retail, aerospace, food processing and the pharmaceutical industries. To find out more about Impact Flooring and for help with your industrial flooring needs, get in touch. Contact Impact Flooring today on 0247 648 0767 or via the online contact form.