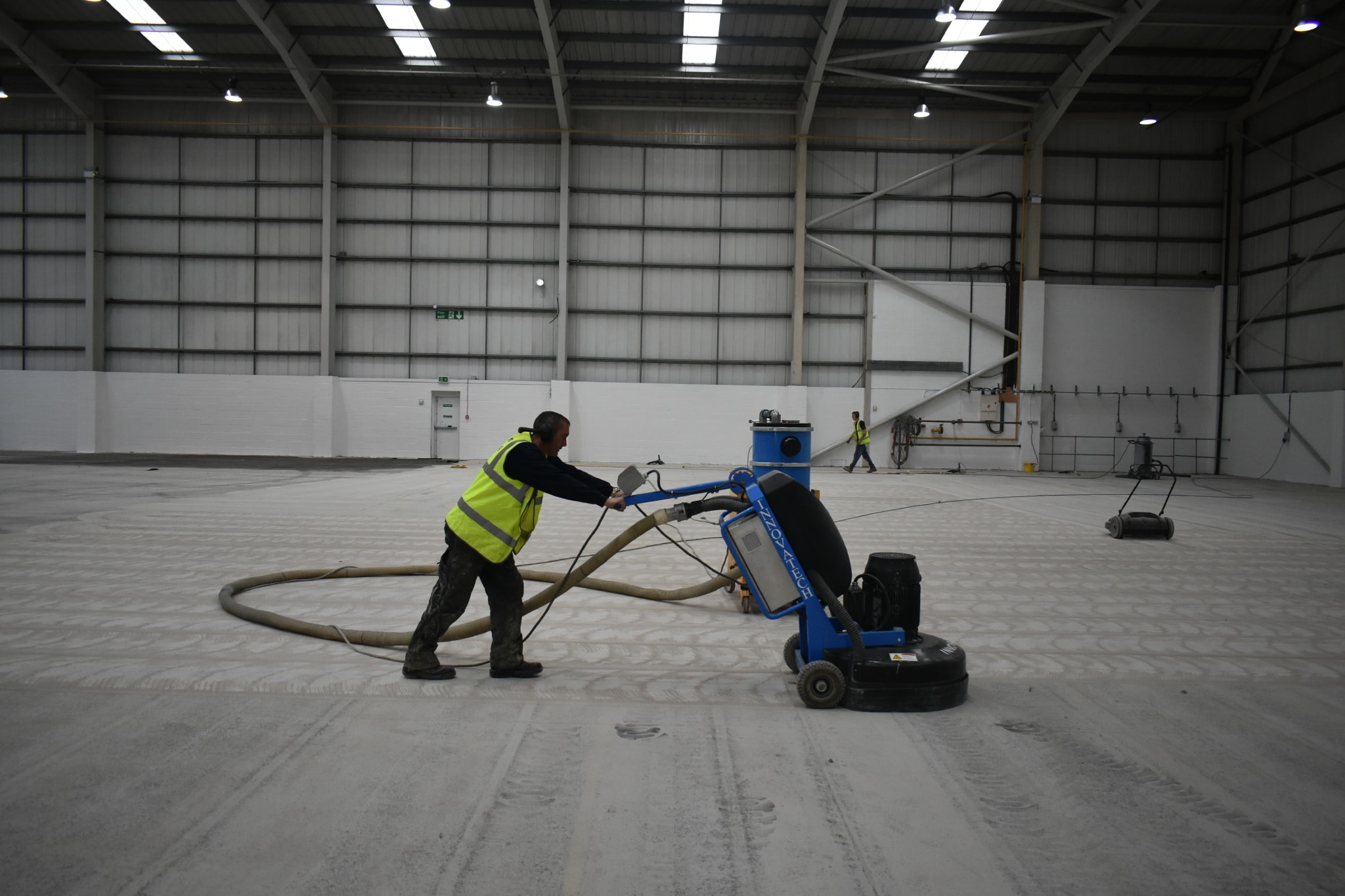 The UK's leading resin flooring specialist
What Are Your Bespoke Industrial Flooring Needs?
At Impact Flooring, we offer a wide range of industrial flooring solutions. Whereas a lot of companies offer a standard selection that we have come to expect, we work hard to make sure that we have something for every type of business. It doesn't matter what industry you work in or the work that your business does, we are confident that you will be able to find a number of fantastic industrial flooring solutions here at Impact Flooring. If there isn't a flooring solution that ticks every box, we can create a bespoke solution just for you. With us, you'll never have to settle for anything other than the perfect floor.
Bespoke Industrial Flooring Solutions 
It's easy to become disheartened with the search for a new industrial floor, especially if you have been looking for a while and nothing has stood out as of yet. Though there are a lot of industrial flooring solutions available, some businesses find that the perfect floor just isn't out there. This is why we offer bespoke services. Instead of you having to settle for a flooring solution that doesn't quite do the job, you can sit back whilst we design something with you in mind.
When we design a bespoke industrial flooring solution, we take a lot of things into account. For example, we think about the work you do and the environment that you work in. We also think about the materials that you use, the clients that you have and every safety requirement. By doing this, we are able to design a floor that works exactly as you need it to. Whatever you need from an industrial flooring solution, we can make happen.
Bespoke Solutions at Impact Flooring
If you feel as though you would benefit most from a bespoke industrial flooring solution, you have come to the right place. Rather than simply offering a handful of standard flooring solutions, we work on a bespoke basis. We take into account who you are and what you do, before designing a solution that's perfect for you. It doesn't matter how large or small the area is, you can count on us to install a brand new industrial floor that's truly bespoke. To find out more about bespoke industrial flooring solutions or any of our other services, get in touch. Contact Impact Flooring on 0247 648 7040 or via the online contact form.