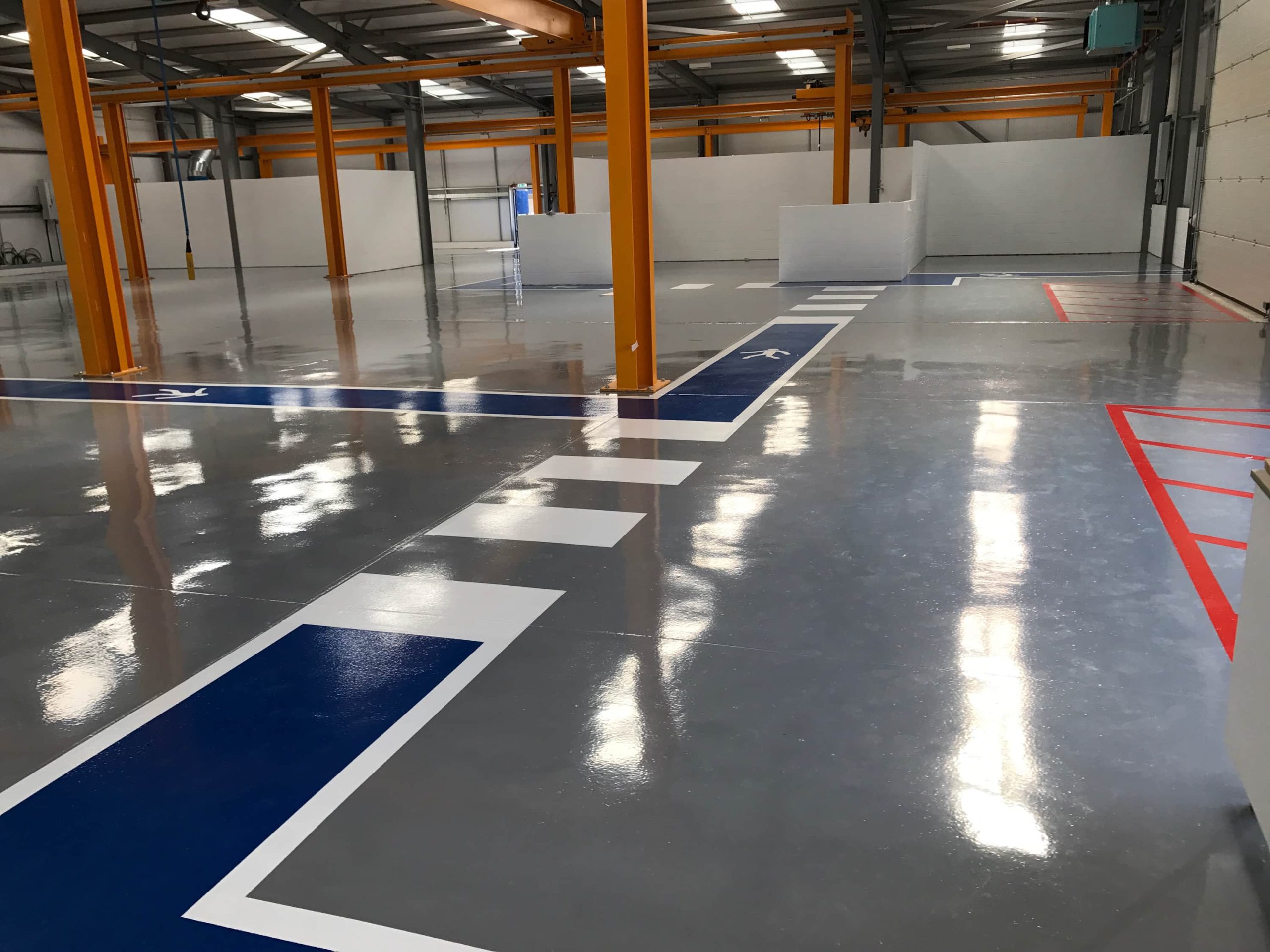 The UK's leading resin flooring specialist
What Makes Our Industrial Flooring Solutions Different?
With so many different teams offering industrial flooring solutions to choose from, it can be difficult to know who to choose. After all, you need to be confident that you are working with the best. Luckily, this is where we come in. At Impact Flooring, we believe that we can offer something that many other companies are not able to.
Why Choose Our Industrial Flooring Solutions?
There are a number of things that set our industrial flooring solutions apart from those of our competitors. This is why many of our customers choose to use our services over and over again. For example:
We Have a Wide Range of Options to Choose From – At Impact Flooring, we take pride in offering a wide range of industrial flooring solutions to our customers. This ensures that we're able to offer exactly what you need, at all times. It doesn't matter whether you need flexible flooring or a chemical resistant flooring, as we have something for everyone. Some of our most popular industrial flooring solutions include Epoxy Flooring, Screed Flooring and Heavy Duty Flooring.
We Do Everything, From Installation to Completion – When you choose to have your industrial flooring solution taken care of by Impact Flooring, you are choosing a team that can take care of everything. From installation right through to the finished floor, you can rely on us. This means that you can focus on other areas of running a business, knowing that your brand new flooring is being taken care of.
We Can Create Bespoke Flooring Solutions – As every business is different, it's vital that we offer bespoke flooring solutions. There isn't always an industrial flooring solution that will tick every box and sometimes a more customised option is needed. At Impact Flooring, we get to know you and your business. Then, we create a bespoke flooring solution that will work for you.
Professional Industrial Flooring Solutions
If you're looking for a professional industrial flooring solution for your business, you have come to the right place. We have a wide range of industrial flooring solutions for you to choose from, as well as a number of other services. At Impact Flooring, we're confident that we're able to go above and beyond.

To find out more about industrial flooring or any of our other services, get in touch. Contact Impact Flooring today on 0247 648 0767 or via the online contact form.