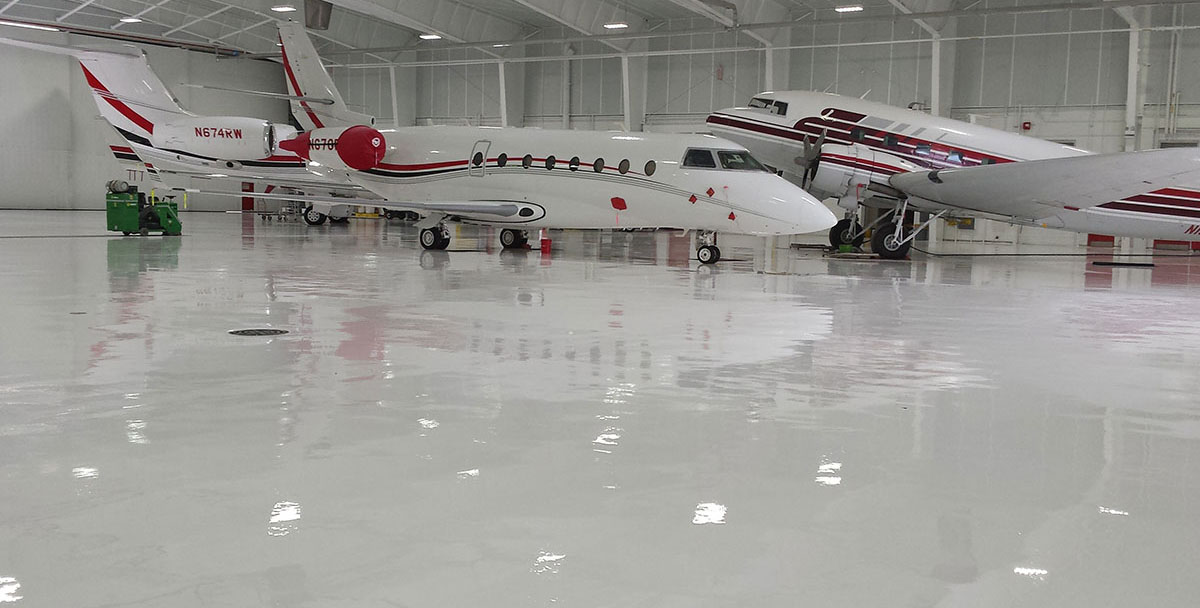 The UK's leading resin flooring specialist
Why London Businesses Are Using Resin Flooring
If you have been looking into getting a new industrial flooring solution for your business, you have probably seen that resin flooring in London is mentioned a lot. This is because resin flooring is one of the most popular flooring solutions available, especially among large industrial businesses, and it's the first choice for many. There are a number of reasons for this.
The Benefits of Using Resin Flooring in London
There are a lot of reasons to choose resin flooring, all of which are sure to impress any industrial business. As well as having a high quality finish and looking extremely professional, there are a lot of other benefits that come with choosing resin flooring.
Resin Flooring is Easy to Clean – It isn't always easy to keep an industrial floor clean, but resin flooring is certainly easier to clean than most. As resin flooring has a smooth and professional finish, there's very little chance of dirt and debris remaining after a deep clean.
Resin Flooring Can Withstand Heavy Machinery – Most industrial businesses use heavy machinery and vehicles, something that not all industrial flooring solutions are able to withstand very well. Luckily, resin flooring can. There's no need to worry about resin flooring becoming damaged by general use of machinery and vehicles in the workplace.
Resin Flooring is Chemical Resistant – A lot of businesses use chemicals and these can ruin the floor. Resin flooring is a little bit different, as it's chemical resistant. This means that there's no need to worry about harmful chemicals damaging a resin floor.
Resin Flooring is a Long Term Investment – Resin flooring is one of the most durable industrial flooring solutions available, which makes it a fantastic long term investment. It's one of the few types of flooring that will last for years to come with very little chance of serious repairs being needed. This can save a business money and longevity is guaranteed.
Resin Flooring at Impact Flooring
At Impact Flooring, we offer professional resin flooring installation. We have applied resin flooring for a number of businesses, in a number of unique industries. This has led to us having a great deal of varied experience. It doesn't matter what your business is or what your business does, we are able to install a high quality resin floor in London that ticks every box. To find out more about resin flooring installation for businesses, get in touch. Contact Impact Flooring via the online contact form.