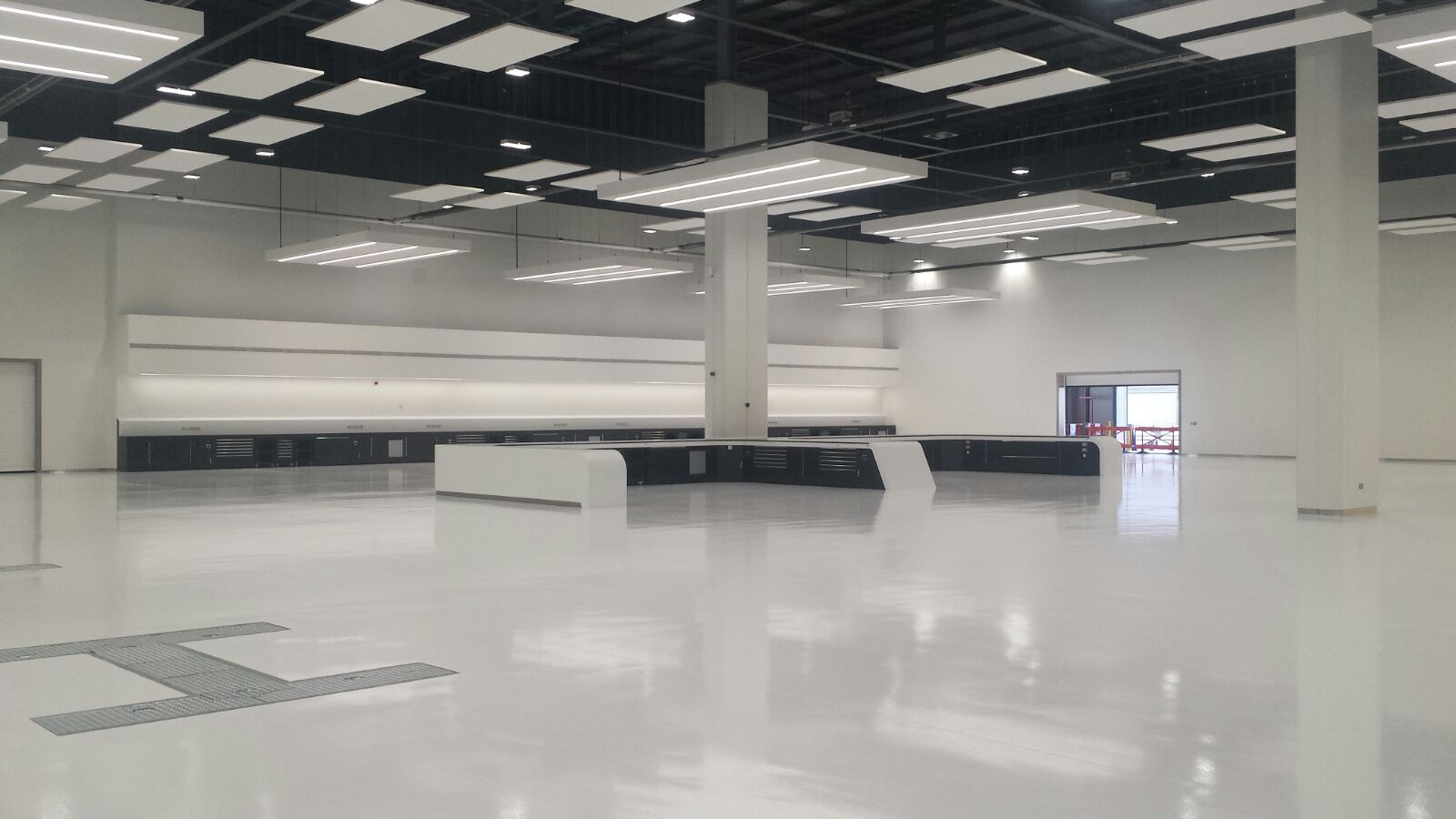 The UK's leading resin flooring specialist
Epoxy Flooring by Industrial Flooring Experts
When it comes to industrial flooring, it's hard to do any better than flooring created using epoxy. Epoxy flooring has quickly become one of the most popular industrial flooring solutions out there and it's easy to see why. As well as being extremely versatile and suitable for a lot of different industrial environments, epoxy flooring is long lasting and durable. This means that it's a fantastic investment. When you pay out for flooring, you can do so knowing that you won't need to pay out for another flooring any time soon. Though the cost may seem a little high to begin with, you should remember that needing repairs and replacements any time soon is unlikely. When we install an epoxy flooring solution, we do so in a way that guarantees durability and longevity.
Our Epoxy Flooring Abilities
There are a number of reasons to choose epoxy flooring, which is why it's so popular among industrial businesses of all shapes and sizes. In fact, it's one of our most popular industrial flooring solutions and it's requested often. This means that we have certainly had a lot of practice with installing and maintaining flooring to a professional standard. As we have spent a number of years working with this type of flooring, we know that we're able to provide exactly what you need. We take your specific requirements into account before making a plan, ensuring that all of your needs are met. This includes making sure that the epoxy floor has the exact finish that you need, one that will fit in well with your workplace. After all, every business is different and you may not need exactly what your competitors need. Luckily, epoxy flooring can be customised to suit you.
Flooring Solutions at Impact Flooring
At Impact Flooring, we are able to take care of your flooring needs. It doesn't matter on the size of your project or the industry that you work in, we are confident in our ability to install a high quality epoxy flooring solution every single time. All you need to do is let us know what you need and we'll take care of the rest. Getting a brand new epoxy floor for your business has never been easier. To find out more about flooring or any of our other industrial floors, get in touch. Contact Impact Flooring  via the online contact form.