The UK's leading resin flooring specialist
How to Clean Resin Floors
There's no question that resin floors are a robust, resilient flooring system. However, to maintain the performance characteristics of the floor, it's necessary to follow an appropriate cleaning regimen.
Fine particles of debris, dust, and dirt can accumulate on a resin floor. Together with frequent traffic, this acts as an abrasive. As a preventative measure, it's essential to clean the resin floor regularly, utilising appropriate cleaning techniques. It's particularly important to clean often in the cosmetic, food, and pharmaceutical industries where hygienic surfaces are required.
Safely Clean Resin Floors
In order to maintain a safe and clean environment, an appropriate dust control and cleaning/vacuuming system is necessary. Mechanical or manual sweeping should also be employed often. It is recommended to use a mechanical scrubber in addition to a wet vacuum rather than washing with a regular bucket and mop.
If corrosive chemical spillage were to occur on a resin floor, the floor should be cleaned as quickly as possible. Especially because of the health and safety of workers.
Resin Flooring Cleaning Regimen
For resin flooring, the particular cleaning regime used will be determined based on various factors, inclusive of the frequency and type of traffic, the resin floor type, as well as any specified hygiene requirements.
Every cleaning regimen will be specified based on the conditions. So, for example, when heavy soiling is typical, a regular change of cleaning chemicals may be necessary.
When special-purpose, generally available cleaning materials are used, providing that the manufacturer's instructions are adhered to, resin floors will not be adversely impacted. Nevertheless, prior to making an application of a new special-purpose cleaning product, it's a worthwhile precaution to carry out a spot test in an area that is quite inconspicuous.
General Guidelines for Cleaning Resin Floors
In order to remove any loose debris and dirt, sweep the floor over first.
Apply the cleaning agent e.g. deodoriser, emulsifier, detergent (or a combination of these) in accordance with the manufacturer's instructions.
For the cleansing of resin floors, mechanical scrubbing is preferred. Use a floor scrubber to agitate the floor surface, then remove excess dirty water using a wet vacuum.
Rinse the floor and scrub once more. Vacuum and dry.
Follow the manufacturer's guidelines if using either a pad or a brush. Brushes are typically the better option on resin floors with significant texture or with a raised, non-slip finish.
Finally, make sure that the cleaning equipment is also frequently cleaned.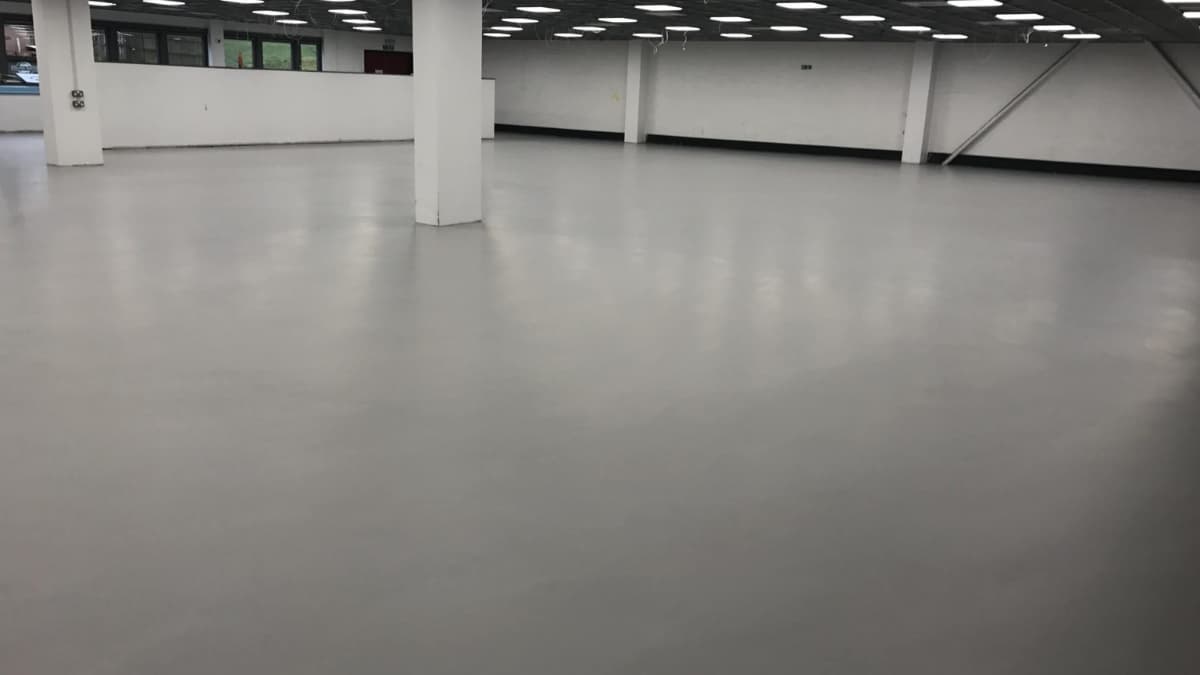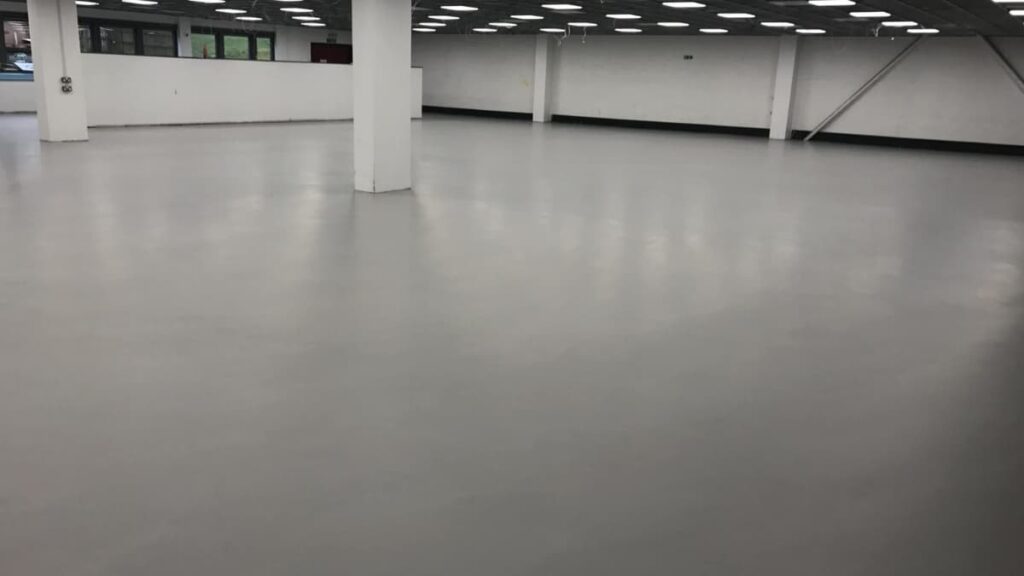 At Impact Flooring we can provide specifications as to the appropriate cleaning regimen for your resin floors. This will include the equipment you should use in addition to the cleaning chemicals and the frequency.
We can advise you about steam cleaning/pressure washing, high-gloss flooring, static-controlled floors, as well as what cleaning materials, pads, and brushes are best for your surface.
If you would like any more information on how to clean resin floors properly or to talk about our flooring solutions, please get in touch!