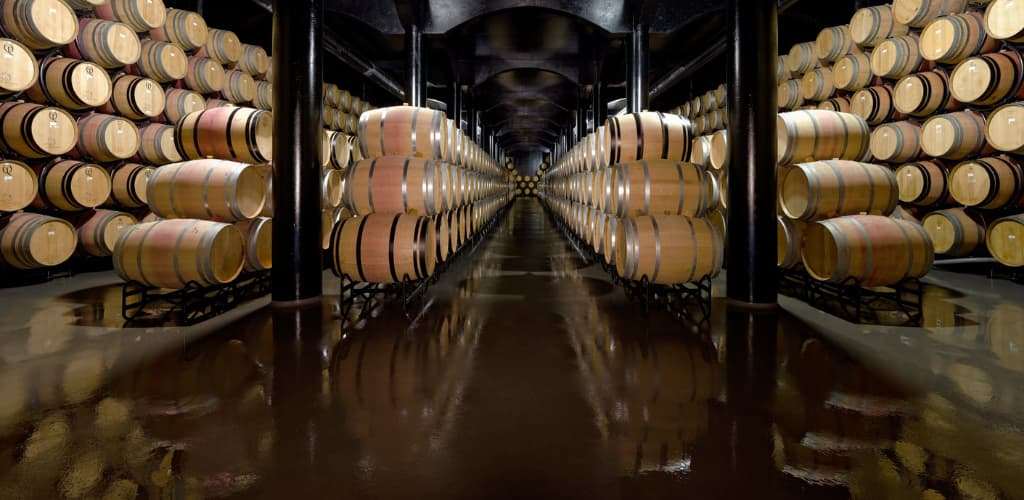 The UK's leading resin flooring specialist
Winery Flooring
Winery Flooring
---
Selecting the ideal flooring for a winery is a critical step in maintaining a secure, efficient, and visually captivating environment. Your winery flooring must be resilient against the distinctive challenges of wine production while also offering an attractive and easy-to-maintain surface. Investing in top-notch winery flooring can substantially elevate the overall performance of your winery, from boosting productivity to presenting a striking space for visitors.
At Impact Flooring, we excel in providing cutting-edge winery flooring solutions. Our extensive experience in the resin flooring industry has enabled us to gain deep insights into the unique requirements and challenges associated with wineries and wine production facilities.
We believe that each winery is unique, and we tailor our approach to meet specific project needs. By taking the time to comprehend our client's distinct requirements and objectives, we collaborate to devise a customised flooring solution that caters to their particular demands. Our skilled team is adept at tackling any potential challenges that might emerge during the project, always striving to surpass our client's expectations.
Benefits of Our Winery Flooring Solutions
---
Resin flooring is a groundbreaking and efficient choice for winery flooring, offering a multitude of benefits that make it suitable for wineries of various types and sizes. Here are some notable advantages of resin flooring for wineries: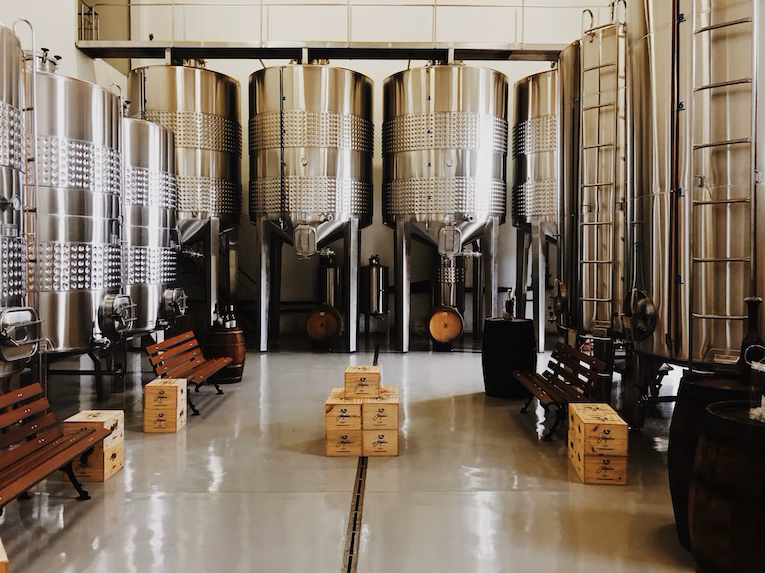 Long-lasting
Winery flooring needs to endure heavy foot traffic, machinery, and the impacts of production equipment. Our resin flooring solutions provide exceptional longevity, requiring minimal maintenance over the years.
Resistant to Chemicals
Resin flooring can withstand exposure to chemicals, including the acids and sugars present in wine, ensuring your winery flooring remains in pristine condition even under demanding conditions.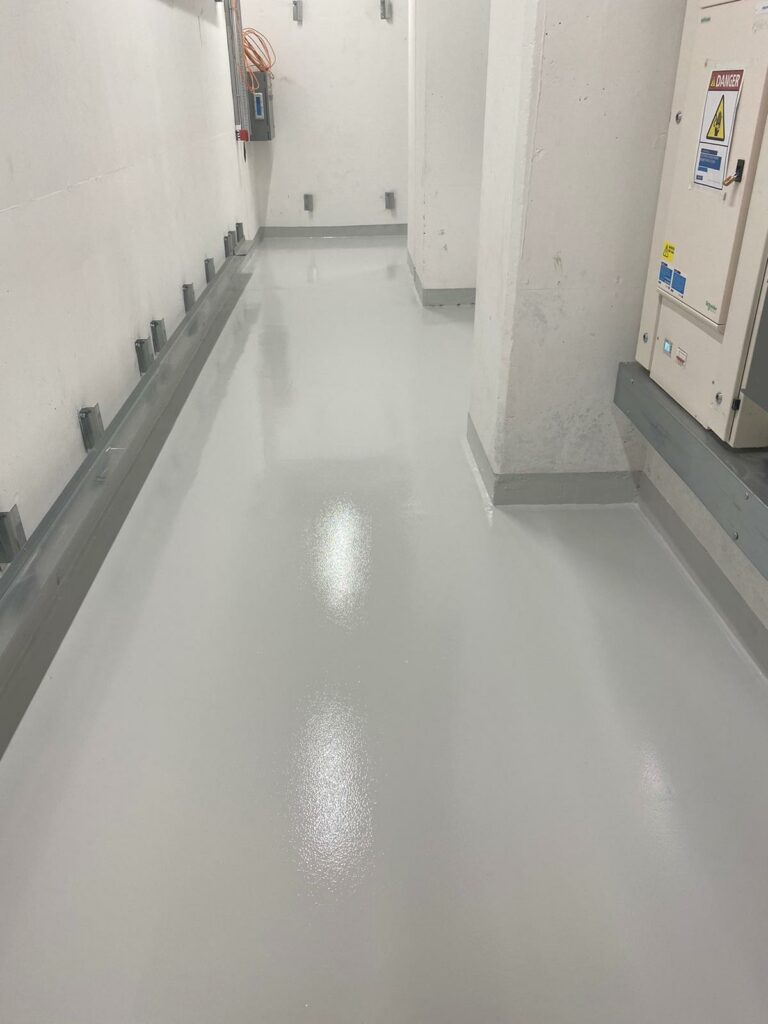 Safety-focused
Safety is essential in any commercial environment, including wineries. Our resin flooring solutions are designed with slip resistance in mind, reducing the risk of accidents in wet or damp areas.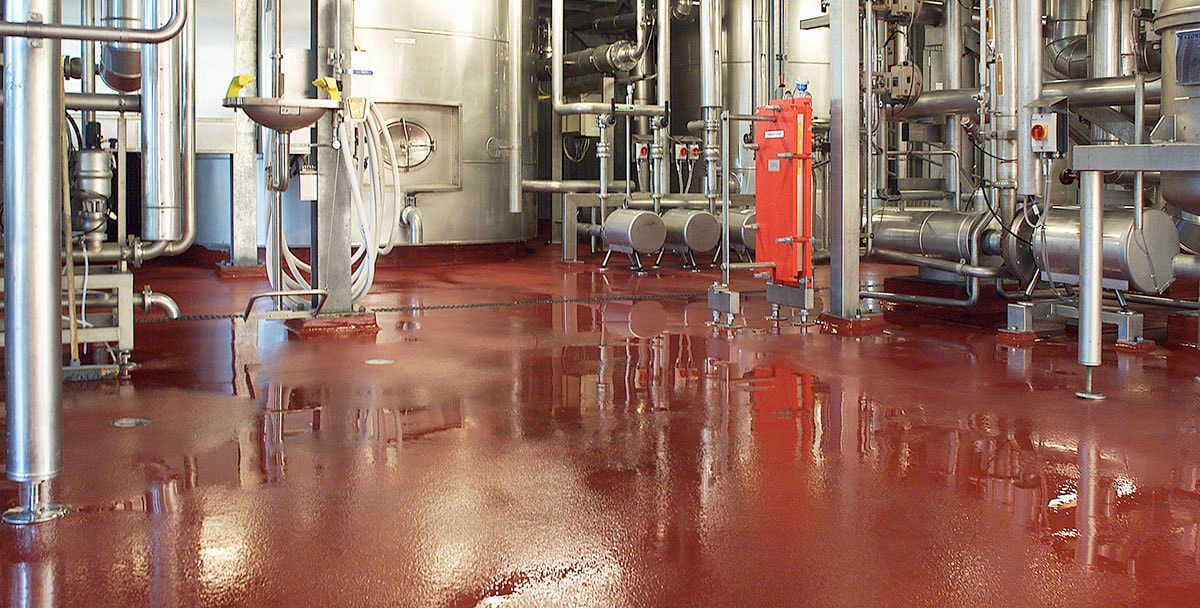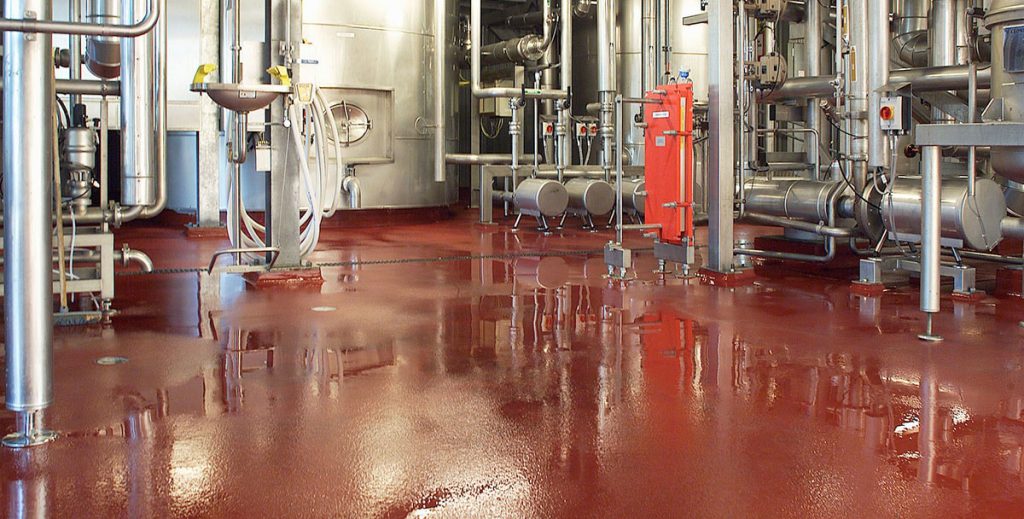 Hygienic & Low-maintenance
The smooth, non-porous characteristics of resin flooring hinder the accumulation of dirt and germs in crevices, resulting in a sanitary surface that is easy to clean and maintain.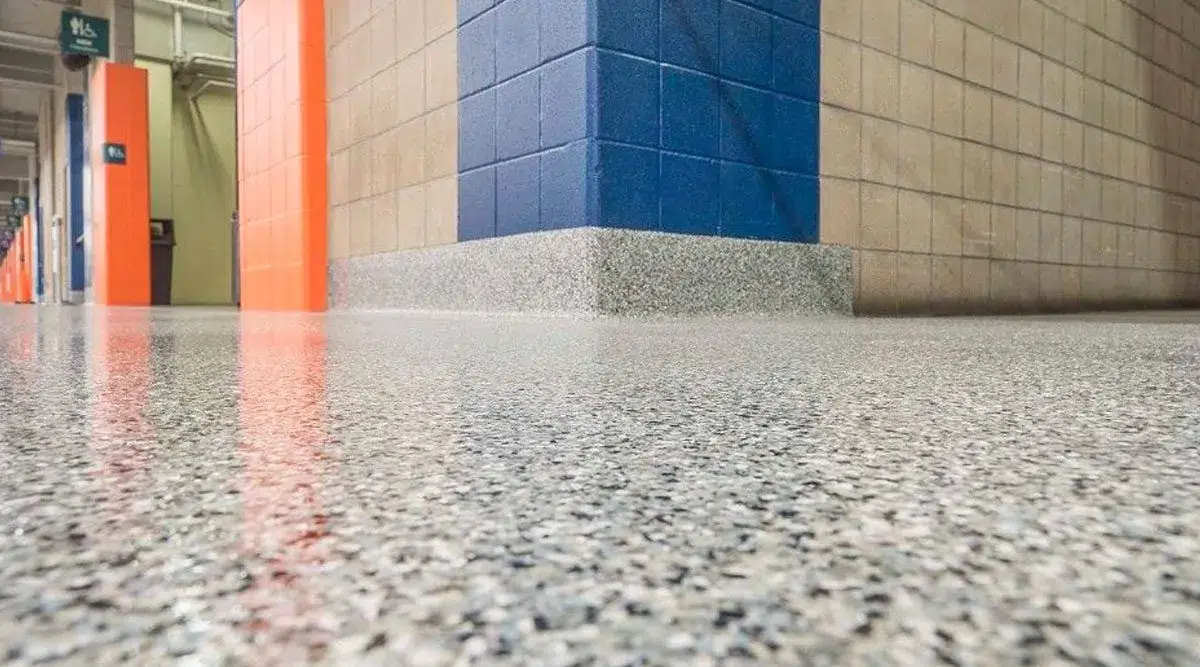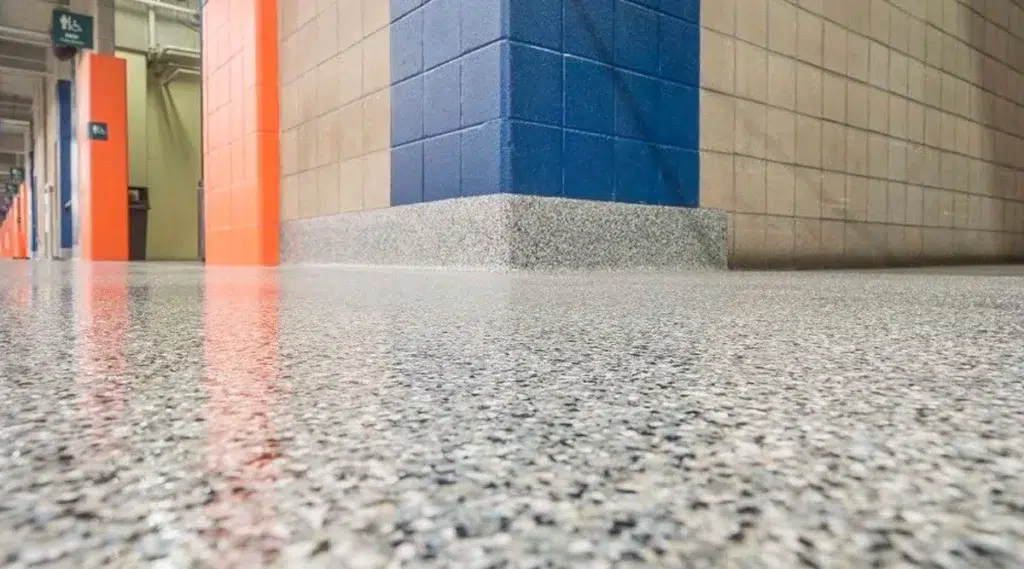 Versatile Aesthetics
Our resin flooring solutions come in an extensive array of colours, textures, finishes, and designs, facilitating complete customisation that aligns with your winery's aesthetics and branding.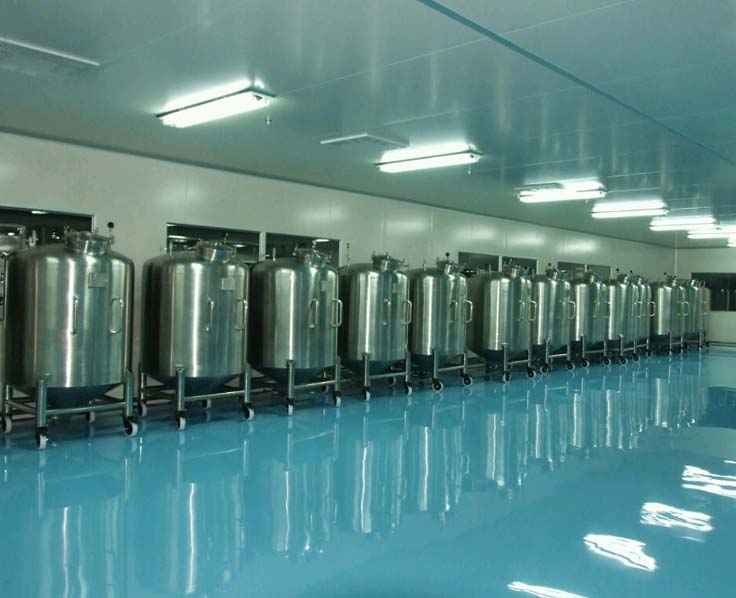 Cost Effective
Resin flooring is a more cost-effective option than traditional concrete or tiling and significantly reduces the costs related to maintenance and repairs.
Winery Flooring Solutions
---
We provide three types of resin flooring solutions for wineries:
Polyurethane (PU) floors
Epoxy Resin floors
Methyl Methacrylate (MMA) floors
Each type of resin flooring offers distinct benefits and can be tailored to meet your specific requirements. Our experts are on hand to provide detailed advice and guidance for selecting the ideal flooring solution for your winery.
Trusted Winery Flooring Experts
---
Impact Flooring has earned a reputation as a trusted provider of winery flooring solutions. Our team comprises seasoned professionals dedicated to delivering top-quality, tailored flooring solutions to wineries throughout the UK. Leveraging our expertise and knowledge, we ensure your winery flooring project runs seamlessly and produces outstanding results.
Contact us today to discover more about our services and discuss your winery flooring project. We look forward to hearing from you!
Contact Us
Contact us today to learn more about our services.
REQUEST A CALLBACK
Contact Us
"*" indicates required fields
For bespoke industry flooring solutions talk to Impact Flooring today.
We offer free no obligation advice and can provide a price range on the first call.



Impact House, Short Street, Nuneaton, Warwickshire, CV10 8JF