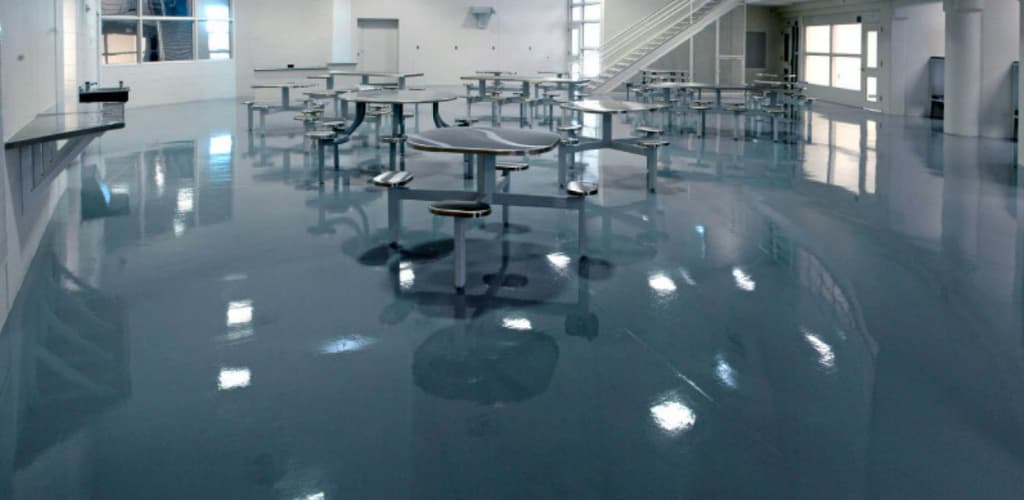 The UK's leading resin flooring specialist
Commercial Cafe Flooring
Commercial Cafe Flooring
---
The right flooring choice is crucial for any commercial cafe environment and can make a big difference to the overall customer experience. Whether it's a high-end establishment or a cosy neighbourhood cafe, the flooring choice can create a positive first impression and set the tone for the atmosphere of the space. But beyond aesthetics, there are other important factors to consider when choosing the right commercial cafe flooring, such as durability, slip resistance, and ease of cleaning.
At Impact Flooring, we have built a reputation as a leading commercial resin flooring specialist, offering high-quality solutions for businesses in the food service industry. Our team of experts has extensive knowledge and experience in providing resin floors that meet the unique requirements of commercial cafes. We're dedicated to delivering exceptional, functional, and aesthetically pleasing results.
Our commitment to customer satisfaction is at the heart of everything we do. We believe in working closely with our clients to create a flooring solution that meets their individual needs and preferences. We appreciate that every business is different and take the time to listen carefully to our client's needs and concerns to ensure that we deliver the best possible outcome.
Benefits of our Cafe Flooring
---
Here are some of the key benefits of choosing resin flooring for your commercial cafe: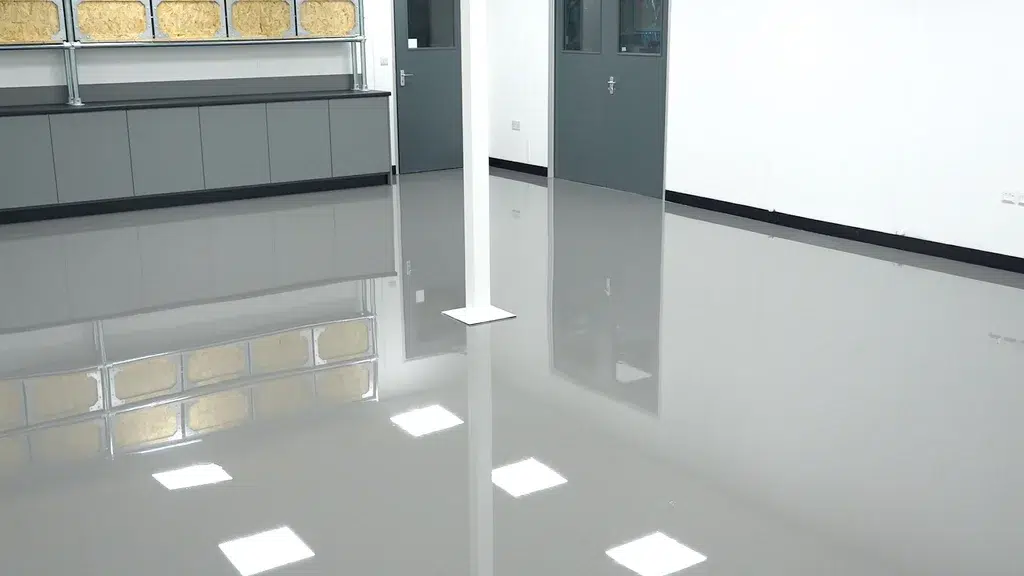 Safety and Hygiene
Safety and hygiene are top priorities in a commercial cafe environment. Resin flooring is a slip-resistant solution that can prevent accidents and injuries. The flooring is also seamless and non-porous, inhibiting the growth of bacteria, mildew and mould. Additionally, some resin flooring products have antimicrobial properties, which makes them ideal for food preparation areas.
Customisability
Resin flooring comes in a range of colours, textures, finishes, and patterns, allowing you to create a customised look that aligns with your brand and enhances the overall feel of the space. From sleek and modern finishes to more rustic and traditional aesthetics, resin flooring can be tailored to suit the style of any setting perfectly.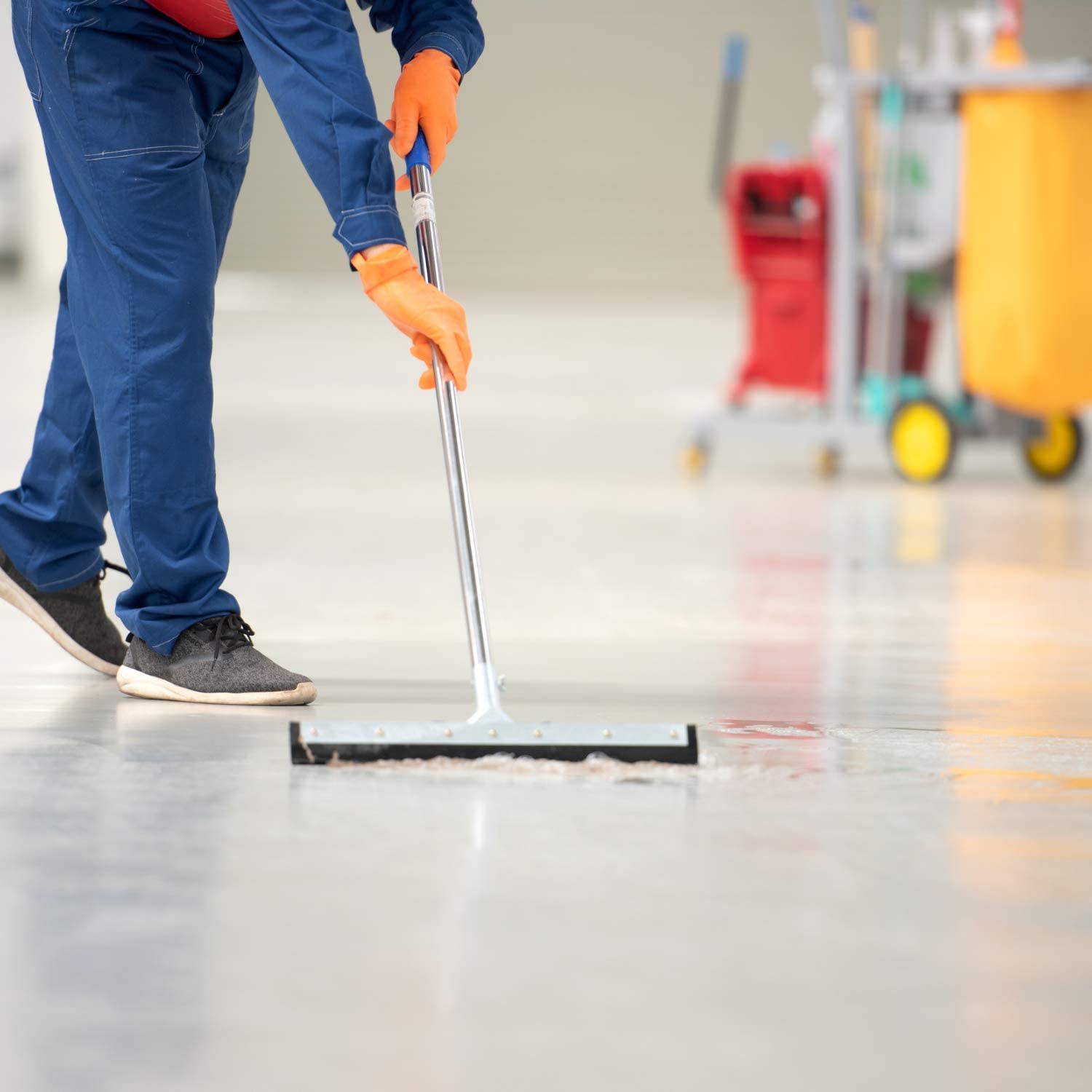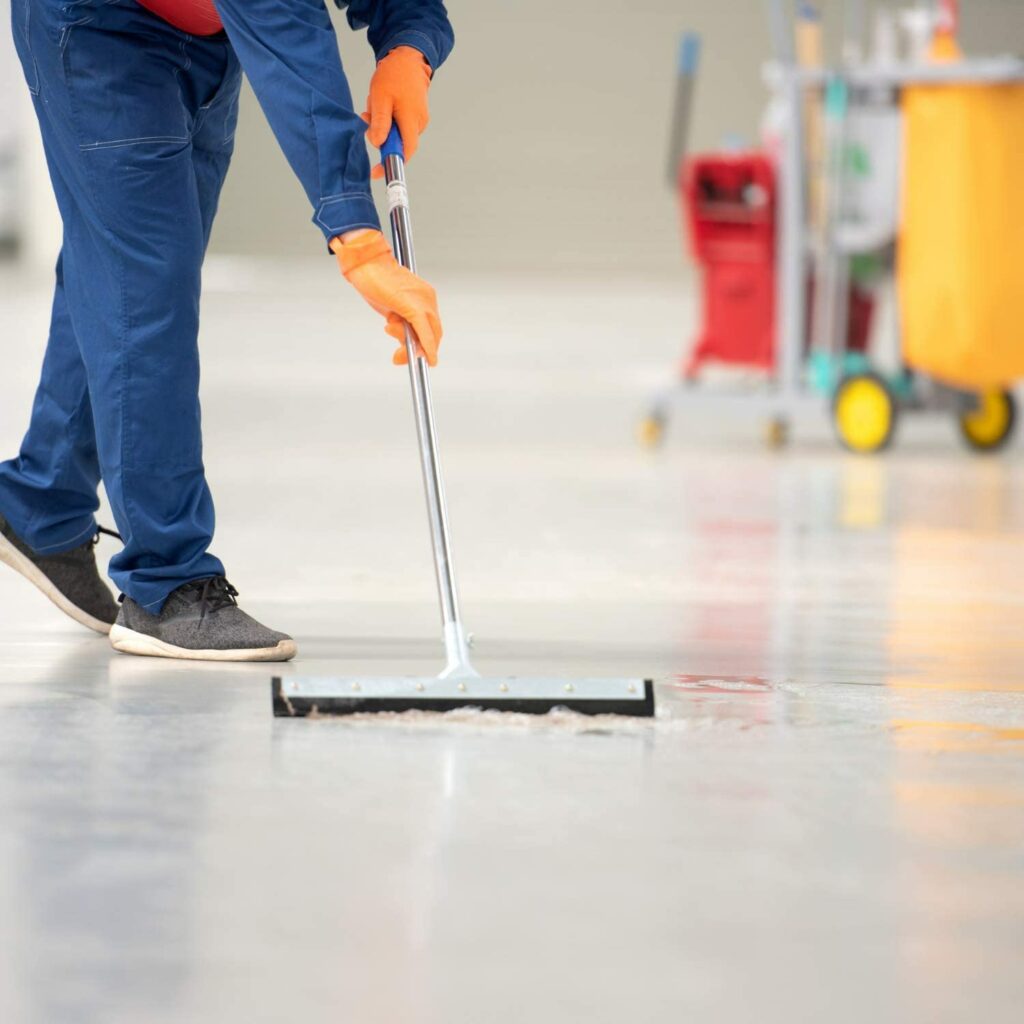 Cleaning and maintenance
The seamless and non-porous surface of resin flooring prevents dirt and spills from penetrating the surface, making cleaning easier and minimising the risk of staining. Additionally, resin flooring requires very little upkeep, reducing maintenance costs and minimising downtime for the business.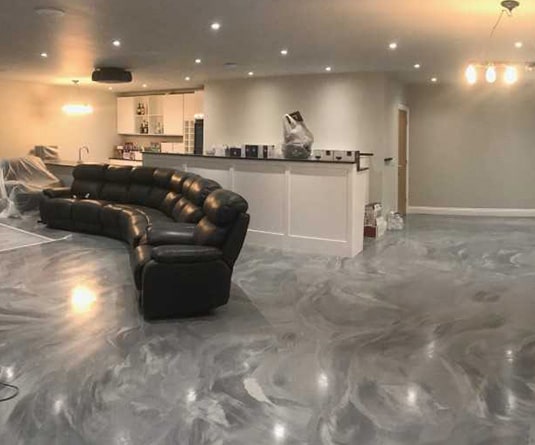 Durability
Resin flooring is a strong and durable option that can withstand heavy foot traffic and kitchen equipment. The flooring is also heat-resistant, making it an ideal choice for areas where hot equipment is used.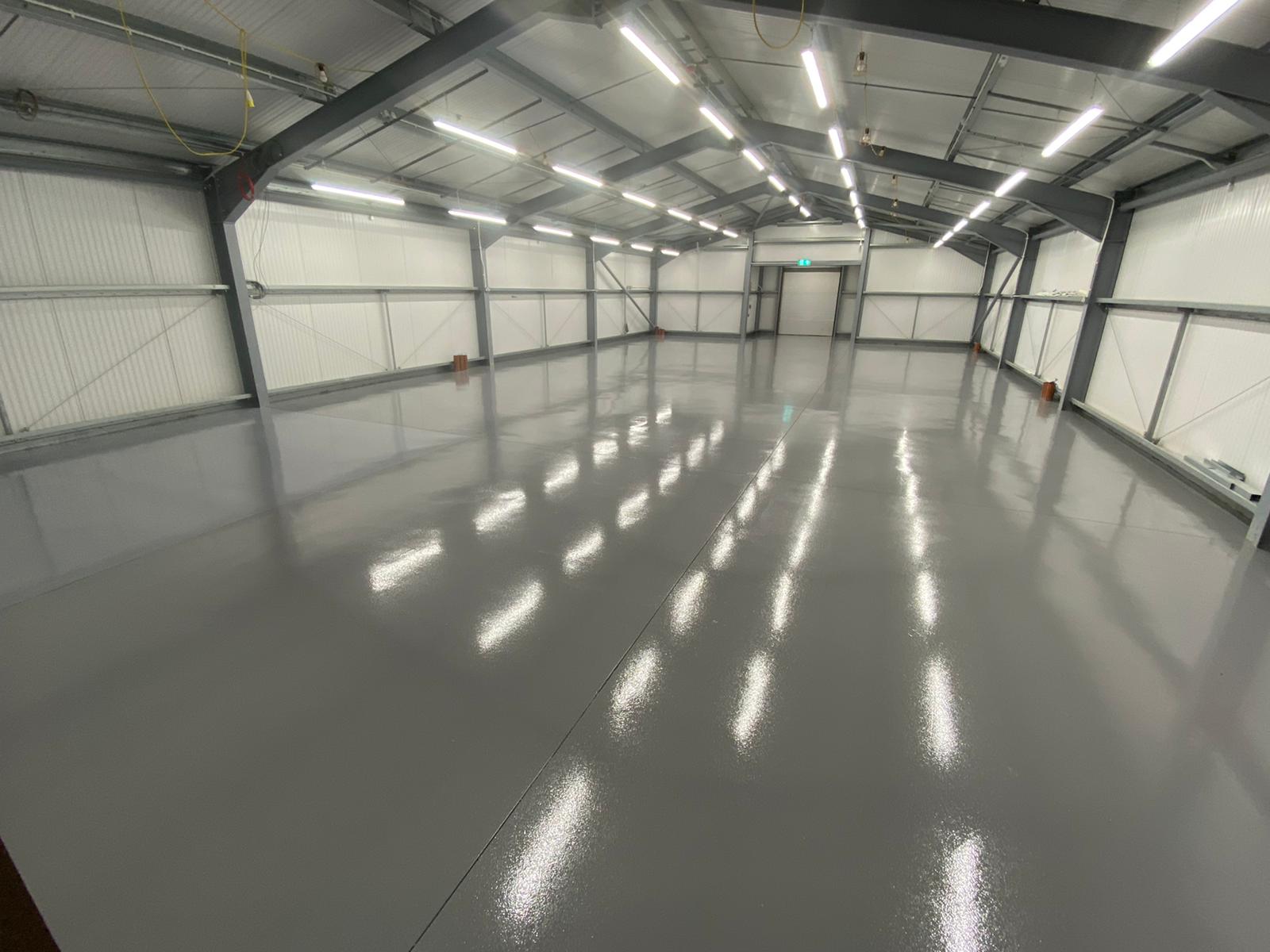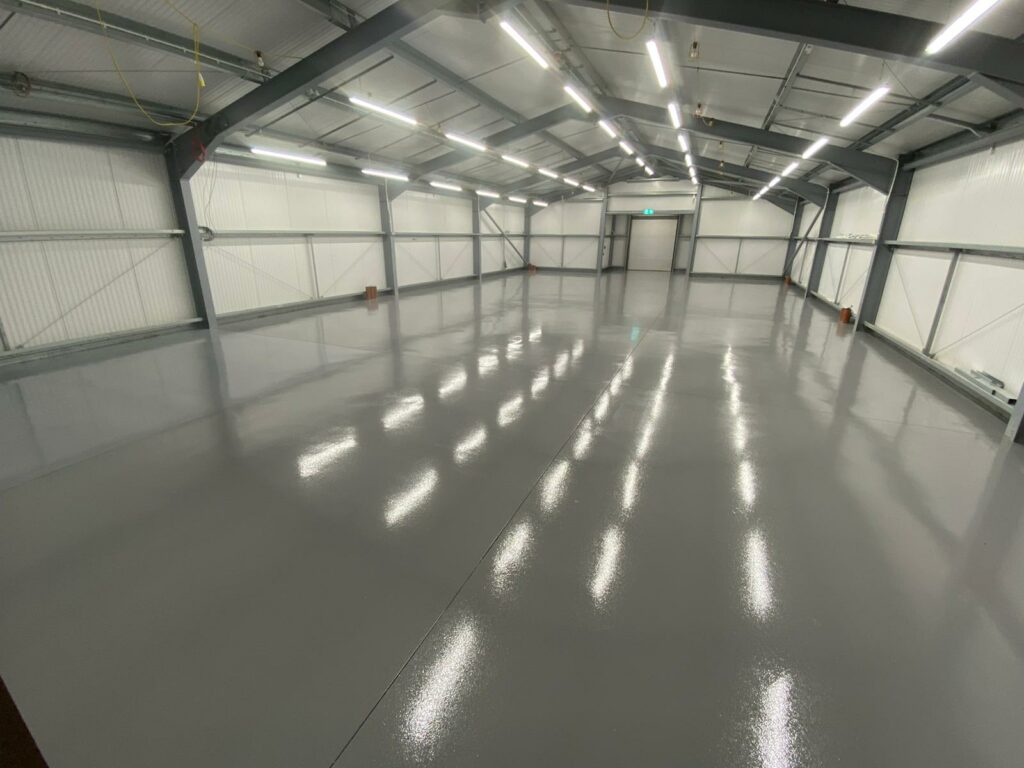 Cost-effectiveness
While resin flooring may have a slightly higher upfront cost than other options, it can provide significant cost savings in the long run due to its low maintenance requirements and extended lifespan.
Suitable Cafe Flooring Solutions
---
We specialise in providing a range of resin flooring solutions, including:
Polyurethane (PU) floors
Epoxy Resin floors
Methyl Methacrylate (MMA) floors
Each of these flooring options offers its own benefits, making it essential to choose the right solution based on the needs of the commercial cafe environment. Our knowledgeable team can help you understand the differences between each type of flooring and will provide advice and recommendations on which one is best suited for your business.
Commercial Cafe Flooring Specialists
---
At Impact Flooring, we're proud to be a leading commercial resin flooring specialist with a proven track record of delivering premium-quality solutions for cafes and other commercial environments. Our professional team is experienced in providing tailored flooring solutions that meet the specific needs of our clients, and we strive to ensure customer satisfaction with every project.

Contact us today to discuss your cafe flooring needs and find out how we can help you create the perfect space for your business. We look forward to hearing from you!
REQUEST A CALLBACK
Contact Us
"*" indicates required fields
For bespoke industry flooring solutions talk to Impact Flooring today.
We offer free no obligation advice and can provide a price range on the first call.



Impact House, Short Street, Nuneaton, Warwickshire, CV10 8JF