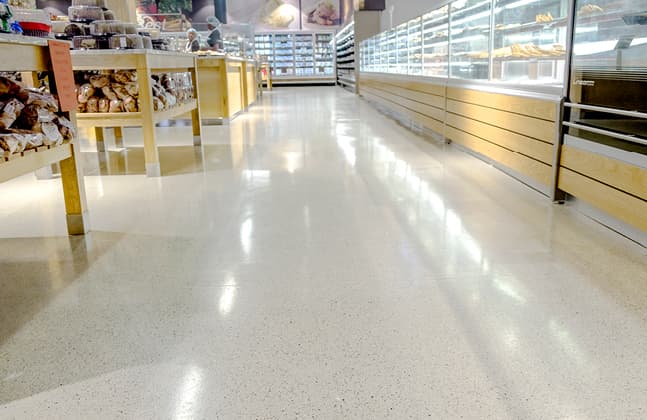 The UK's leading resin flooring specialist
Shop Flooring
Shop Flooring
---
Choosing the right shop flooring for your retail property is a critical decision that can significantly impact the business's overall success. The flooring not only affects the store's appearance but also plays an essential role in creating a safe, hygienic, and durable environment for both customers and employees.
At Impact Flooring, we've established ourselves as one of the leading providers of commercial resin flooring solutions in the UK. With our years of experience, we have completed countless successful projects for a wide range of businesses, from small independent shops to large retail chains.
Our expertise in the field is matched by our commitment to providing exceptional customer service. We pride ourselves on our consultative approach, which involves working closely with our clients to understand their needs and goals. Our professional team is always on hand to answer any questions and offer guidance throughout the entire process, from selecting the right flooring solution to the installation and maintenance process.
Benefits of our Shop Flooring
---
Resin flooring is a popular choice in the retail industry, and for good reason. Here are some of the main advantages that resin flooring offers: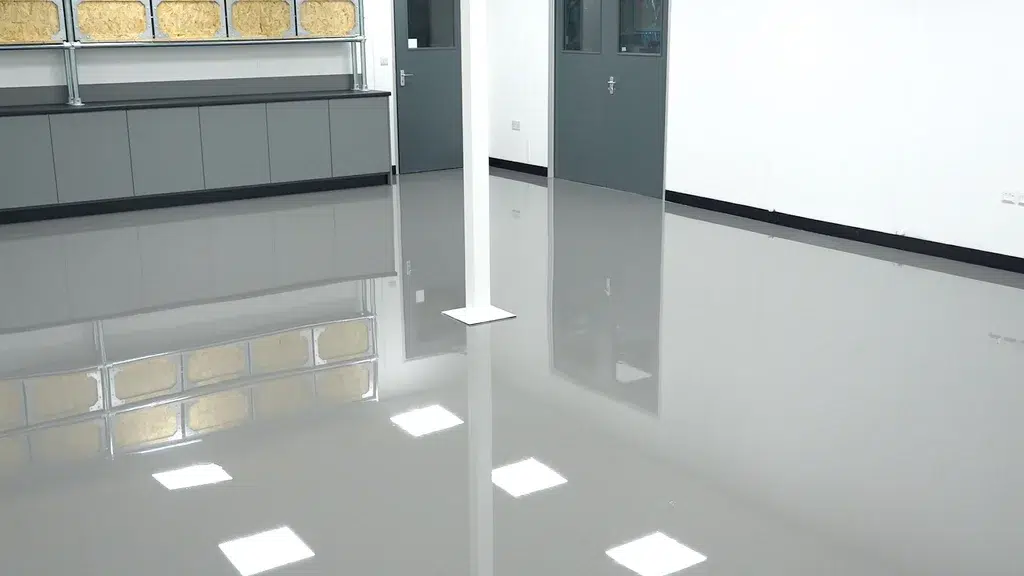 Safe and Hygienic
Resin flooring is a seamless, non-porous surface that is easy to clean and maintain, preventing the buildup of bacteria and germs. It's also slip-resistant, reducing the risk of workplace accidents and injuries.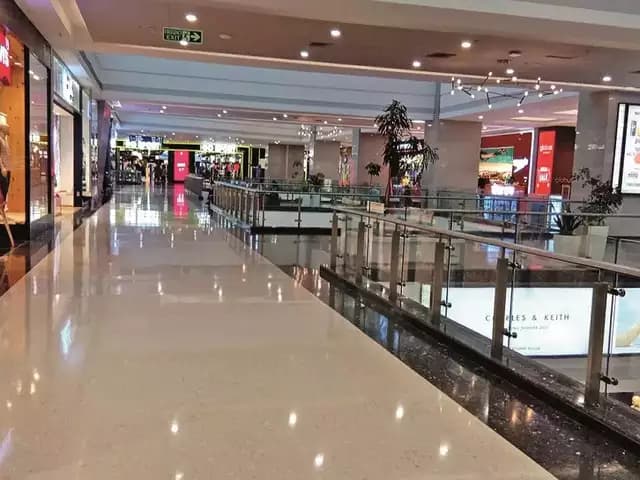 Aesthetics
Available in a wide variety of colours, textures and finishes, resin flooring is a versatile option for businesses that want to create a customised look that aligns with their brand. Whether you're looking for a subtle, natural look or something more bold and eye-catching, there's sure to be a resin flooring option that fits the bill.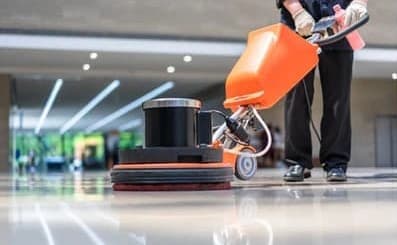 Easy to Maintain
Resin flooring is easy to clean and requires minimal maintenance, which reduces downtime and increases productivity. With its seamless finish, there are no gaps or seams for dirt and debris to accumulate, making it a breeze to keep your shop floor looking pristine.
Durable
Known as one of the most durable flooring solutions available, resin flooring is designed to withstand heavy foot traffic, equipment and other wear and tear, making it ideal for a busy shop environment. It's also resistant to chipping, cracking, and peeling, which ensures that it will maintain its appearance and functionality over time.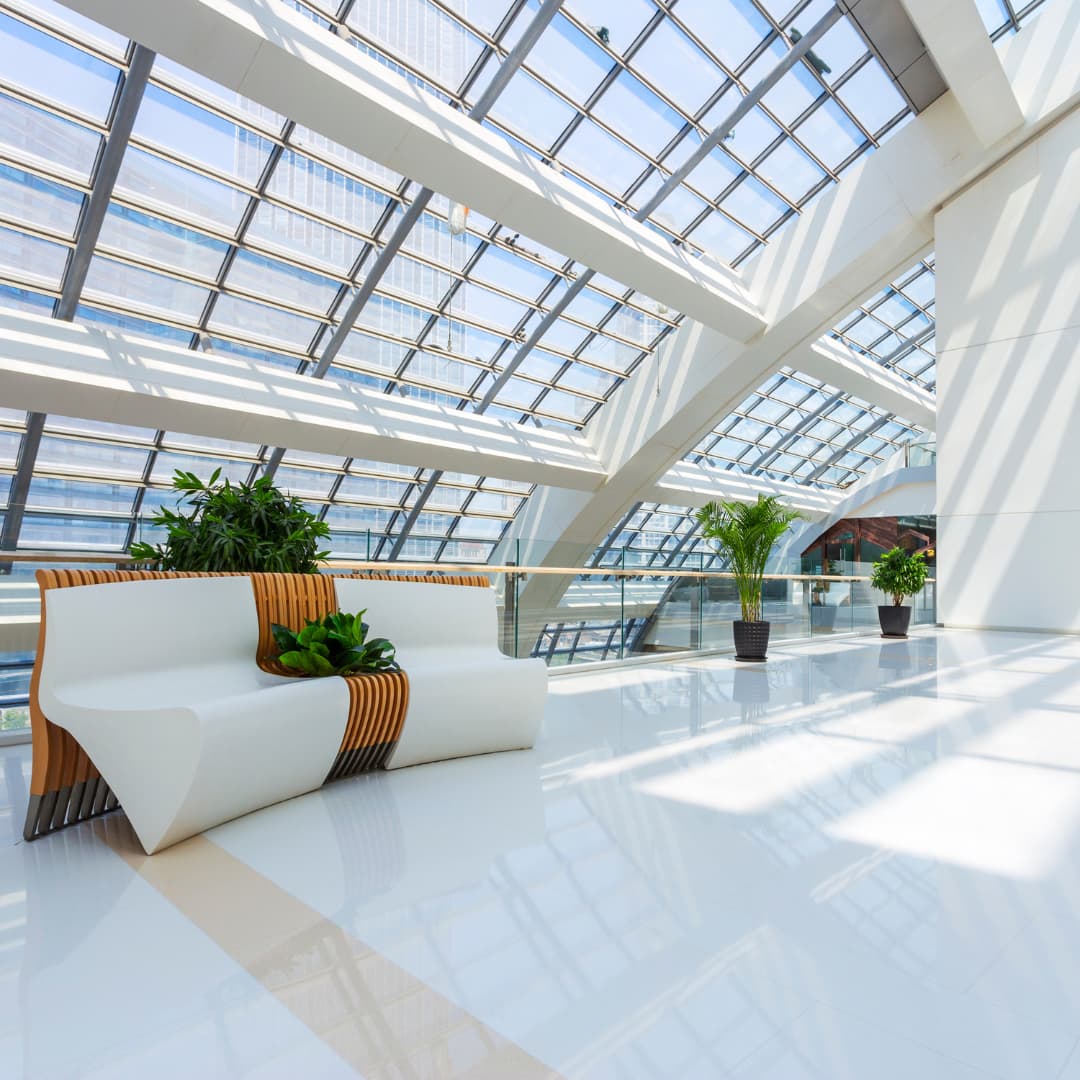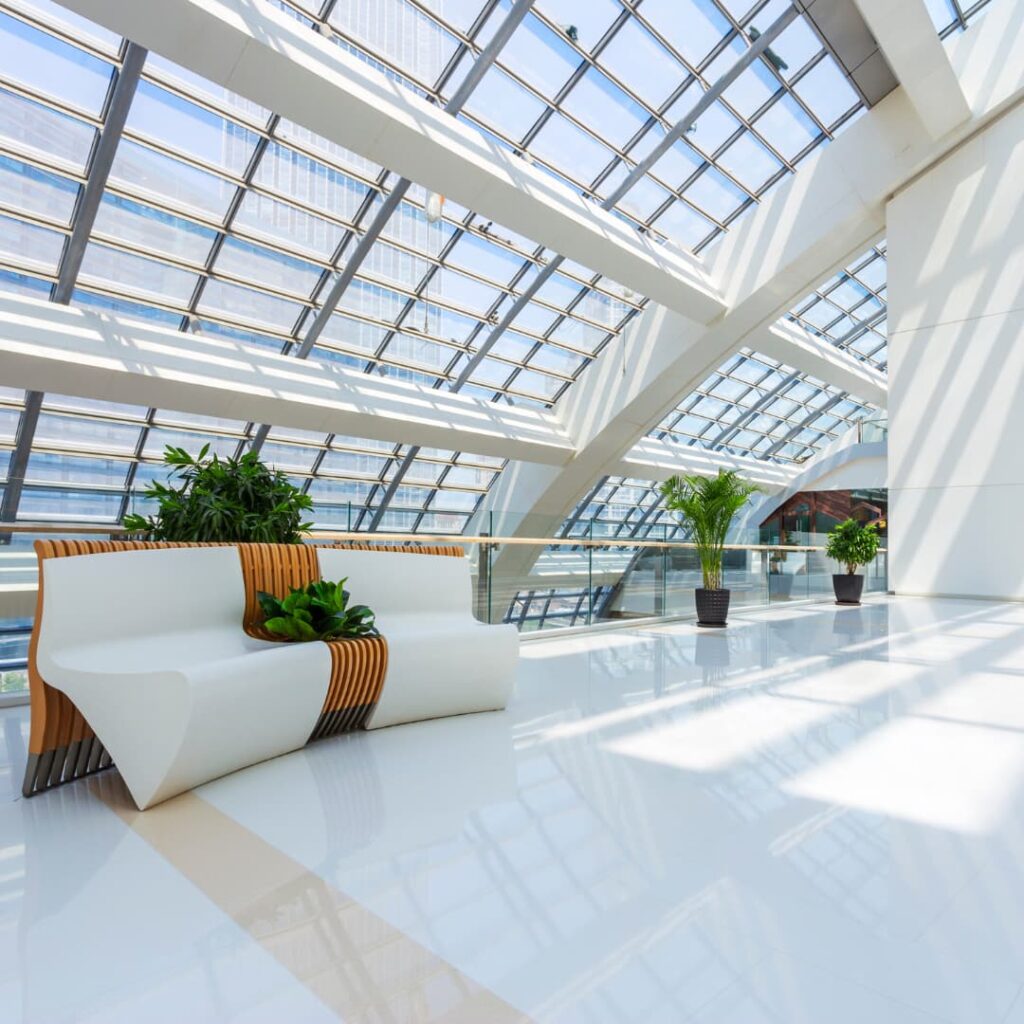 Cost-effective
Although it may seem expensive initially, resin flooring is actually an extremely cost-effective option in the long term. Its durable nature means it will last many years with minimal maintenance, saving businesses money on repairs and replacements.
Suitable Shop Flooring Solutions
---
We specialise in three popular shop flooring solutions:
Polyurethane (PU) Floors
Epoxy Resin Floors
Methyl Methacrylate (MMA) Floors
Each of these flooring options offers its own unique benefits and is carefully selected to meet the needs of each business on a bespoke basis. Our team can help you select the right retail flooring system for your business, so you can enjoy all the benefits without compromising on quality.
Shop Flooring Specialists
---
At Impact Flooring, we take great pride in being leading specialists in commercial resin flooring solutions for shops and retail properties. Our years of experience, industry expertise and consultative approach make us the ideal choice for businesses looking to create a functional, safe, and inviting environment. We're dedicated to providing exceptional customer service and have all the skills and knowledge to deliver shop flooring solutions that meet even the most demanding requirements.
Contact us today to discuss your retail flooring needs and get a free, no-obligation quote. We look forward to hearing from you!
REQUEST A CALLBACK
Contact Us
"*" indicates required fields
For bespoke industry flooring solutions talk to Impact Flooring today.
We offer free no obligation advice and can provide a price range on the first call.



Impact House, Short Street, Nuneaton, Warwickshire, CV10 8JF