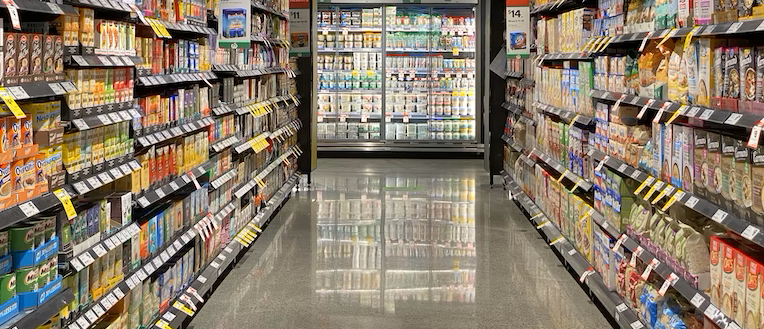 The UK's leading resin flooring specialist
Supermarket Flooring
Supermarket Flooring
---
The flooring you choose for your supermarket plays a crucial role in creating your store's overall atmosphere and customer experience. In addition to aesthetics, there are several other factors to consider when selecting the best flooring for your supermarket, including practicality, durability and safety. It's essential to weigh these factors carefully to ensure that you choose a flooring option that is both visually appealing and functional.
At Impact Flooring, we strive to provide exceptional customer service and excellent workmanship in order to ensure that our customers receive the best possible flooring solution for their business. We take a personalised approach, working closely with our customers to identify the most suitable option for their needs and budget.
Our team of skilled installers has extensive experience with resin flooring and the expertise to ensure a high-quality result. We only use top-quality materials and products to provide a durable and long-lasting finish suitable for even the most demanding environments. Our commitment to delivering quality has earned us an outstanding reputation amongst business owners across the UK.
Benefits of our Supermarket Flooring Systems
---
There are many benefits to choosing resin flooring for your supermarket. Here are a few: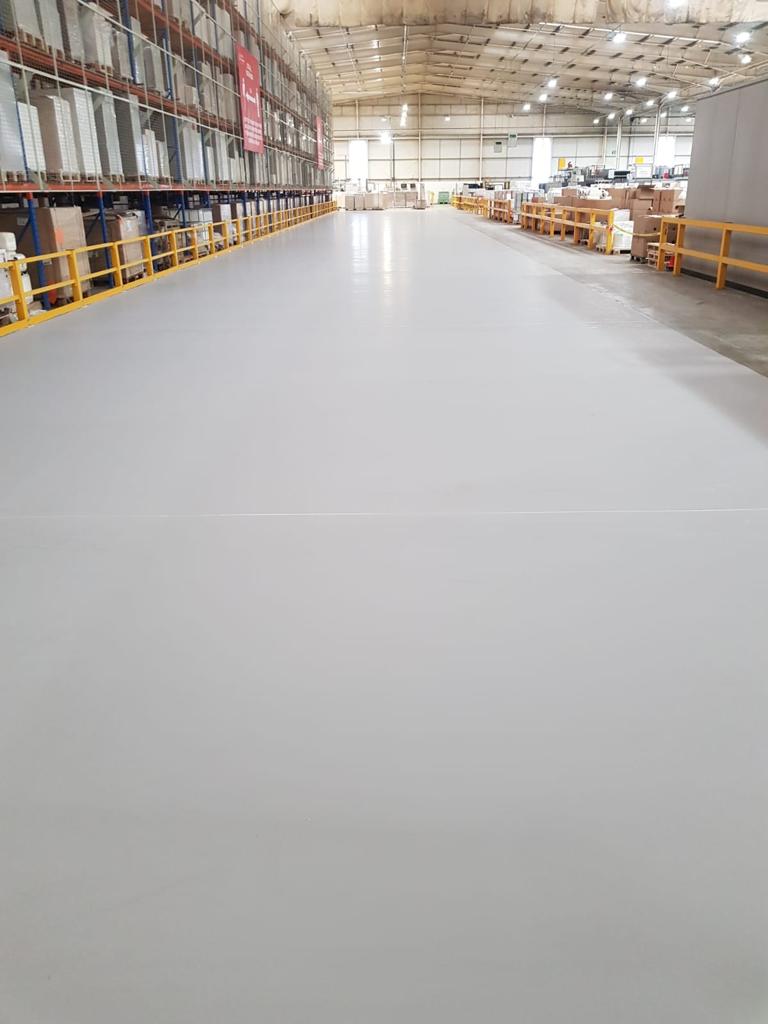 Durability
Our high-performance resin systems provide a durable, long-lasting solution that can resist even the most demanding supermarket conditions. Resin is capable of withstanding heavy foot traffic, spills and other everyday wear and tear while maintaining an attractive finish.
Easy Maintenance
Our flooring systems' seamless and non-porous surface makes them easy to clean and maintain. Regular mopping is enough to keep it looking great, with occasional deep cleaning when necessary.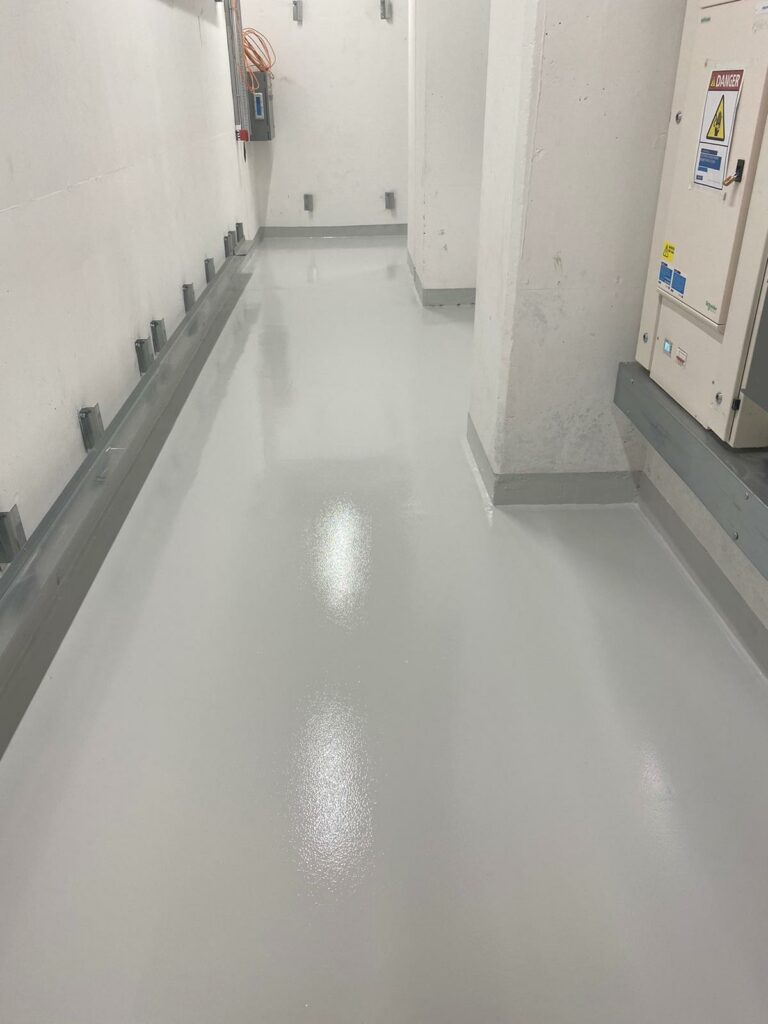 Safety
Resin flooring is the ideal solution for many businesses looking to upgrade their current flooring to provide a safe shopping experience for their customers. Its high-traction surface helps prevent slips, trips, and falls, while its advanced anti-slip properties provide assured stability.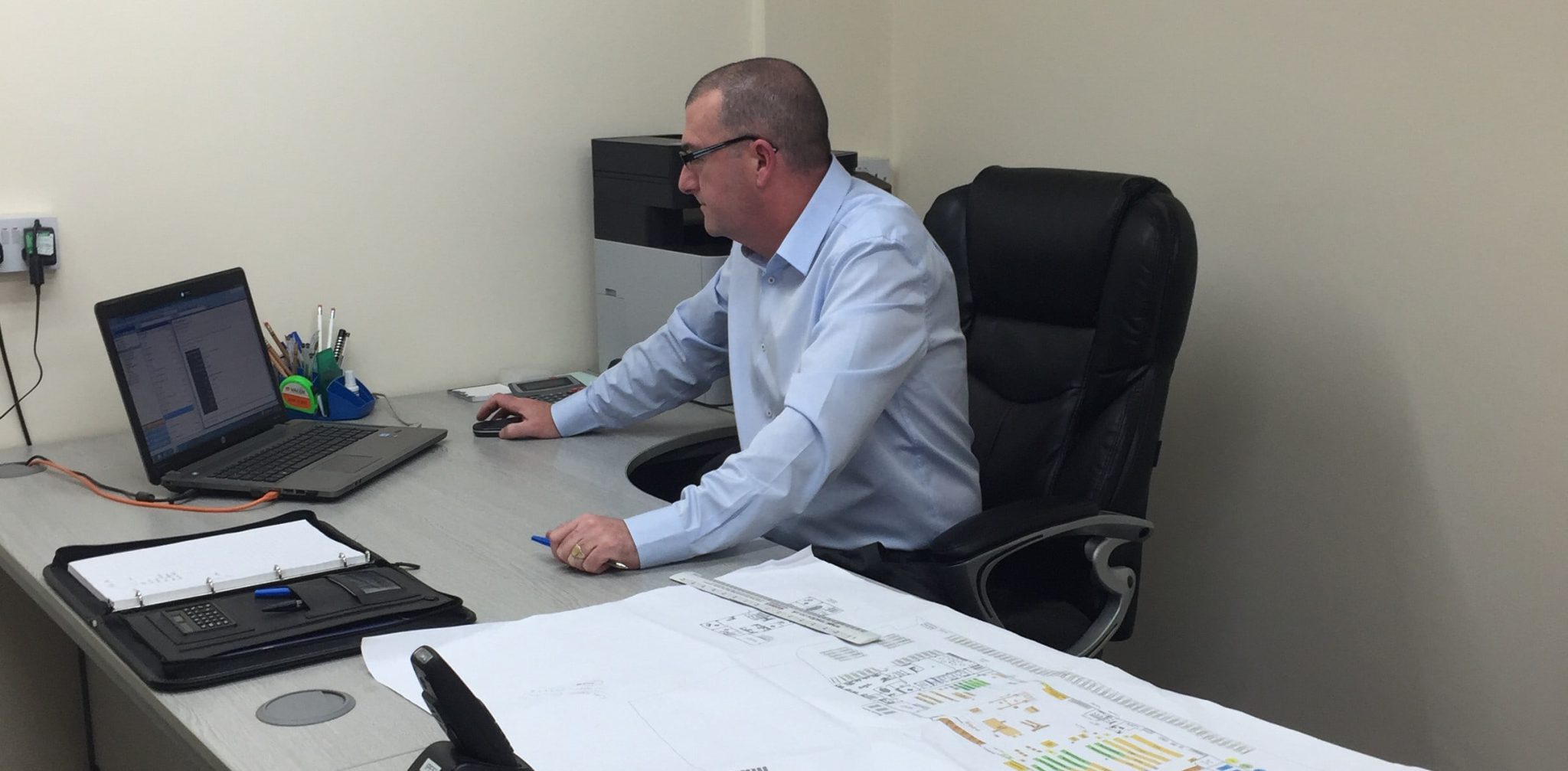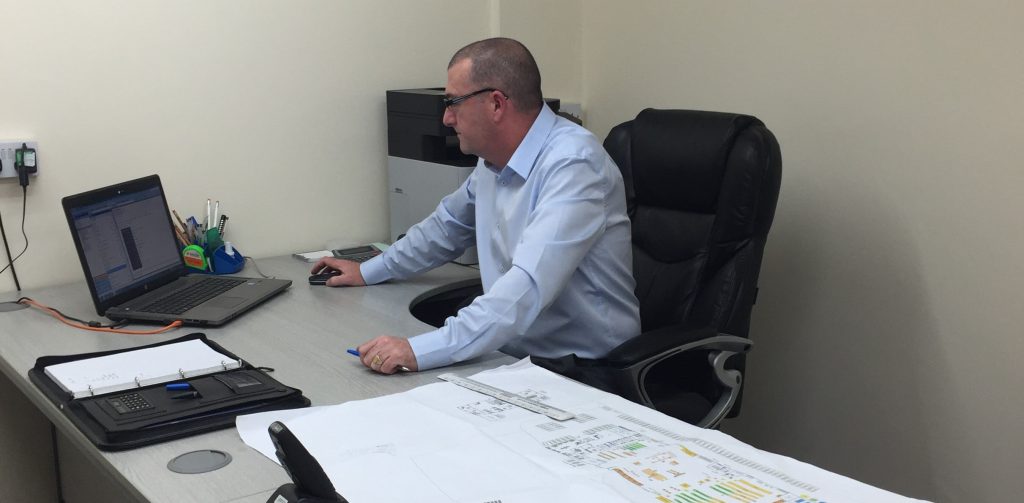 Cost Effective
Our resin flooring solutions are cost-effective and designed to last, providing you with a great return on your investment. The long-lasting nature of our products means that you won't have to invest in repairs or replacements constantly.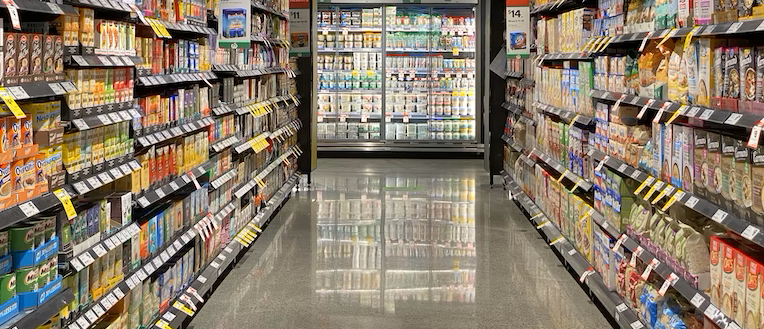 Attractive
Available in various colours, textures and finishes, resin flooring can be designed to match the look and feel of your store. From subtle natural tones to bright and bold colours, you're sure to find something that suits your style.
Suitable Supermarket Flooring Solutions
---
Impact Flooring provides a variety of resin flooring options, each with its own specific benefits, including:
Polyurethane (PU) Floors
Epoxy Resin Floors
Methyl Methacrylate (MMA) Floors
We offer custom resin flooring designed to meet your business's specific needs. In order to recommend the best solution, we take into account a range of factors such as foot traffic, environmental conditions, aesthetics, and budget. By considering all of these elements, we can provide flooring perfectly suited to your store's requirements.
Supermarket Flooring Specialists
---
At Impact Flooring, we pride ourselves on providing first-class service throughout the entire flooring process. Our dedicated team draws on years of experience and expertise to ensure that your project meets the highest standard possible. From concept to completion, our knowledgeable specialists are here to guide you with their professional advice and support. We also offer invaluable aftercare advice to help you maintain the quality of your floor system for many years to come.

Get in touch with us today to learn more about our supermarket flooring solutions and discuss your specific needs in more detail.
Contact Us
Contact us today to learn more about our services.
REQUEST A CALLBACK
Contact Us
"*" indicates required fields
For bespoke industry flooring solutions talk to Impact Flooring today.
We offer free no obligation advice and can provide a price range on the first call.



Impact House, Short Street, Nuneaton, Warwickshire, CV10 8JF