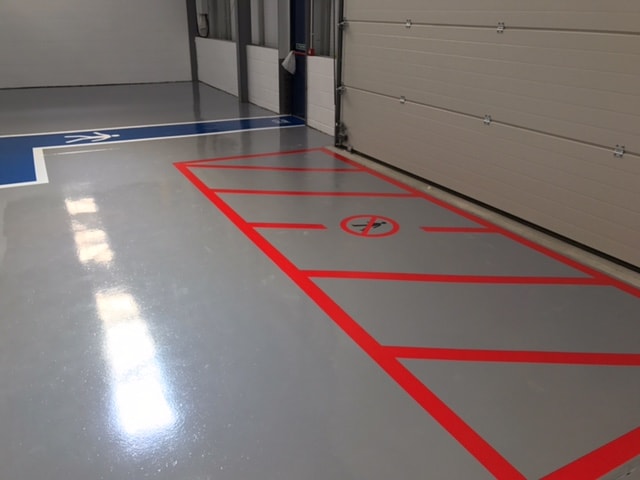 The UK's leading resin flooring specialist
Characteristics of a Good Industrial Flooring Solution
When it comes to choosing a good industrial flooring solution, there's a lot to think about. It isn't simply a case of finding a flooring option that ticks a few boxes and hoping for the best. In fact, at Impact Flooring we always advise that you take into account the characteristics of a good industrial flooring solution and whether it is well suited to your business' specific needs.
What Makes a Good Industrial Flooring Solution?
Not all industrial flooring solutions are fit for purpose, and this is something that many businesses fail to realise. Opting for the cheapest or quickest option can result in a floor that needs frequent repairs and doesn't last, rather than being an investment. So, what makes a good flooring solution?
A flooring solution should look good; if you're spending money on a new floor, you should ensure it looks modern and professional. This is especially important if your place of work is one that is seen by customers, clients and other businesses.
All flooring solutions should be able to withstand daily wear and tear. Whether you're working in factory, warehouse or retail environment a floor should be able to resist scratches, dents and damage caused by day to day use.
Strength and durability are important characteristics of any good industrial flooring solution, especially if it will be used by a lot of heavy machinery or vehicles. An industrial flooring solution that isn't strong and durable is likely to need repairing much sooner than you would like.
Most industrial floors will need a repair or two eventually, this is something that's to be expected. However, when choosing a good flooring solution take into account how easy repairs can be made. Rather than being repaired in an hour or two, you could be faced with days and days of disruption.
When any business has a new flooring installed, professionals should be doing the job. This ensures that everything is installed to the highest standard and only are the best materials are used. After all, even the very best flooring can have problems if it isn't installed correctly. At Impact Flooring we have a great deal of experience with factory flooring, warehouse flooring and a range of industrial flooring solutions. We guarantee an efficient installation and a skilled team at all times. Contact the team at Impact Flooring today on 02476 350 000 or via the online contact form.