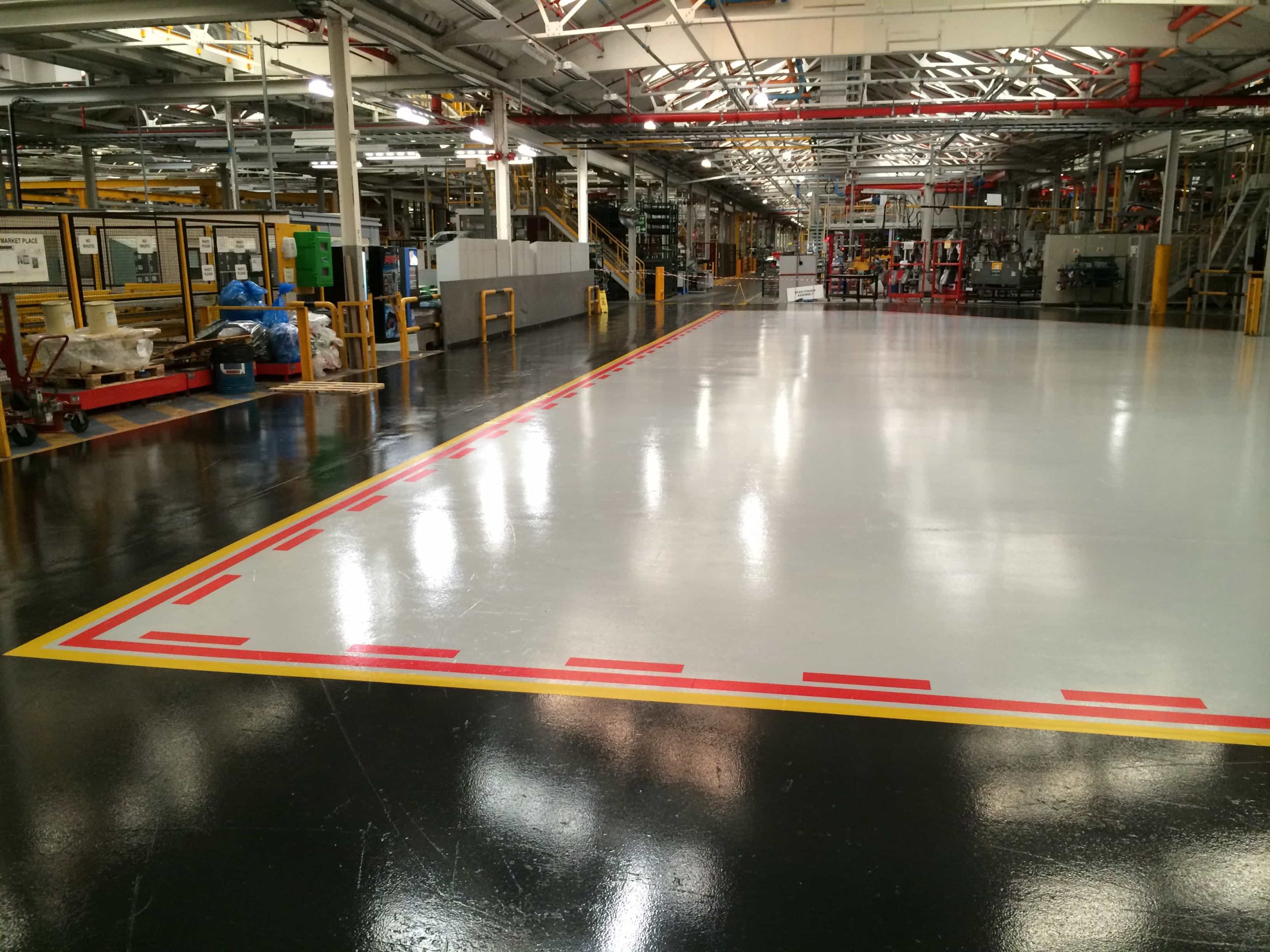 The UK's leading resin flooring specialist
Why Choose Impact Flooring For Your Warehouse Flooring?
There are a lot of different companies out there that offer cheap, quick and seemingly high quality warehouse flooring – these are all things that are likely to draw you in. As a business you'll want to keep costs down and have minimum disruption to your work day. So, why should you choose the team here at Impact Flooring for your warehouse flooring?
The Benefits of Impact Flooring
At Impact Flooring, we pride ourselves on offering the full package in terms of flooring for different industries. This means we have a range of benefits to offer, such as:
The team at Impact Flooring have years of experience in installing different flooring solutions, which means we really know what we're doing. Whether you're in need of new warehouse flooring or flooring for a commercial space, we have the skills and expertise required.
We are genuinely passionate about what we do and this is shown in the high quality installations we provide. No job is left incomplete and everything is finished to the professional standard you would expect.
At Impact Flooring we offer a range of different flooring options, which means there is always something to suit your exact needs. From epoxy flooring to chemical resistant flooring, we have all bases covered.
We understand the hassle and inconvenience that comes with needing a new floor in your place of work; not only does it slow the work day down, but it can mean that some machines are out of use for periods at a time. This is why we work hard to install all flooring as quickly as we can and with minimal disruption – you'll be back to work in no time.
All the materials used by Impact Flooring have been expertly chosen for their high quality properties and characteristics, so they'll last a long time. This means fewer repairs and extra costs for you in the long run.
Many of our customers require flooring in commercial spaces or warehouses that are going to be seen by their clients or members of the public, and so we offer decorative finishes on many of our flooring solutions. This means we can add health and safety warnings, logos, line markings and patterned finishes for aesthetic purposes.
Find Out More About Warehouse Flooring
Whether you know exactly what you want or you have no idea and need some help, Impact Flooring are on hand. Simply get in touch on 0247 635 0000 and speak to member of the team.