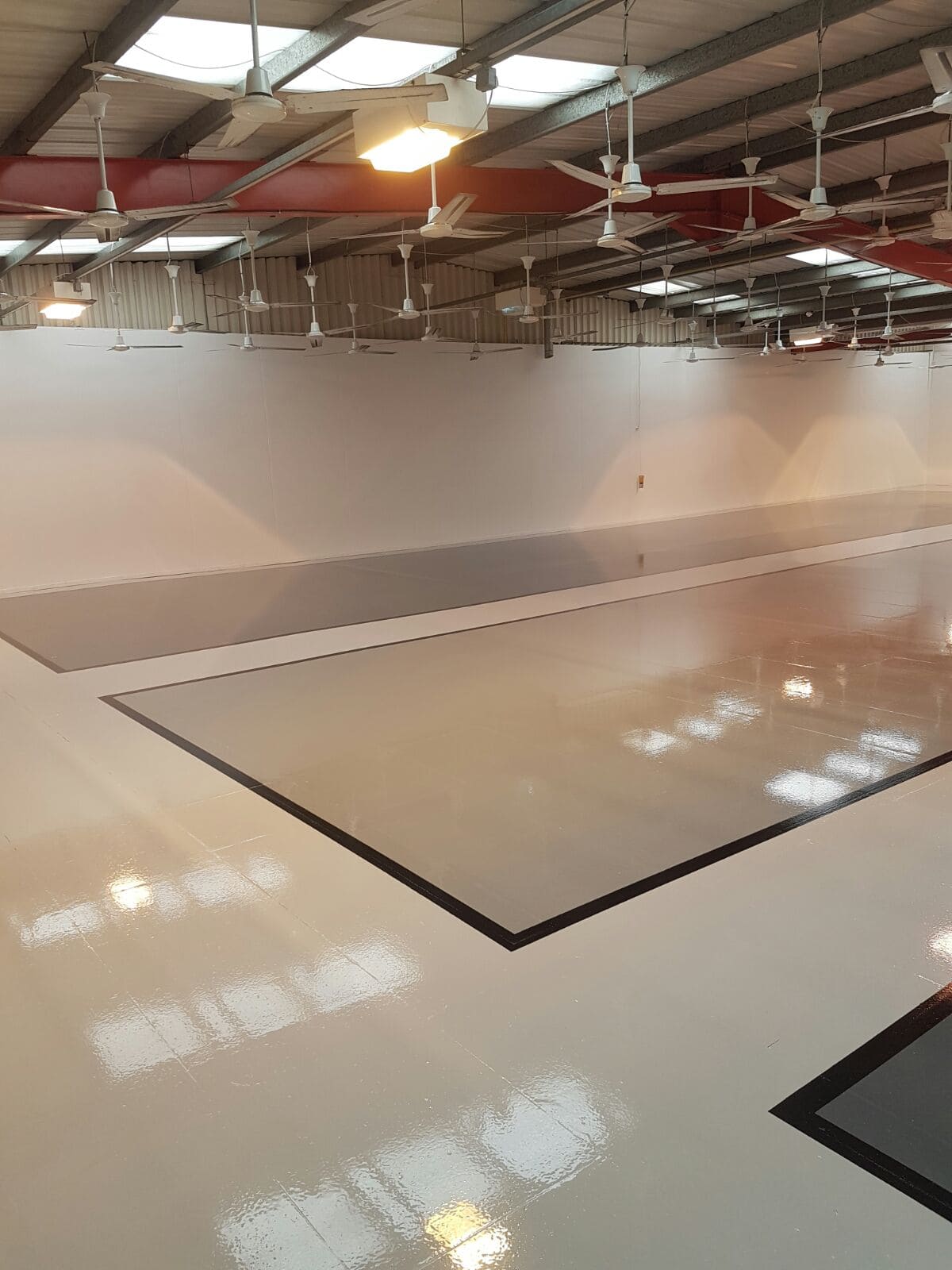 The UK's leading resin flooring specialist
Why Is Epoxy Flooring The Best For Factory Flooring?
Epoxy flooring is one of the best types of flooring for a factory or industrial environment, and in recent years it has become increasingly popular. We often suggest epoxy flooring to many of our customers if they're looking for a solution for their factory, warehouse or industrial facility because of its versatility and durability.
Making the commitment to invest in new factory flooring can be daunting, especially if you have a large flooring area that needs to be covered. However, epoxy flooring is an investment as it lasts for a lot longer than other alternatives. Plus, a good quality flooring solution can increase the safety of a working environment.
Epoxy Flooring and Its Benefits For Factories
Though there are other flooring solutions available, epoxy flooring is one that is especially suitable for factories. This is because it has a number of properties that are useful in factory environments such as being suitable for use with machinery and vehicles, being resistant to chemicals and the fact that it is easy to maintain. Epoxy flooring is also extremely strong and durable, which means it takes a lot for it to break and repairs are not often necessary.
In regards to safety in the workplace, epoxy flooring is a great option for factories. It is slip resistant, not easily damaged by chemicals and is resistant to a number of different bacterias; all of which are important for this kind of environment.
Why Choose Impact Flooring for Your Factory Flooring?
At Impact Flooring our main focus is to install flooring solutions with minimal disruption to your business; this means being efficient, quick and professional. We understand that one of the main things that can put someone off having a new floor installed is having to close business for a day, but this doesn't always need to be the case. We work with you to work out the easiest installation procedure that will have the least amount of disruption to the day to day running of the factory.
All factories are different and therefore each will require something different out of their flooring. This is why we ensure we create a solution that is going to work for you and your needs. For example, if a decorative finish is required then we can install that and if you need it to be resistant to heat we can ensure it is.
To find out more about factory flooring solutions and the work we do here at Impact Flooring, get in touch. We are easy to reach on 0247 635 0000 or online.