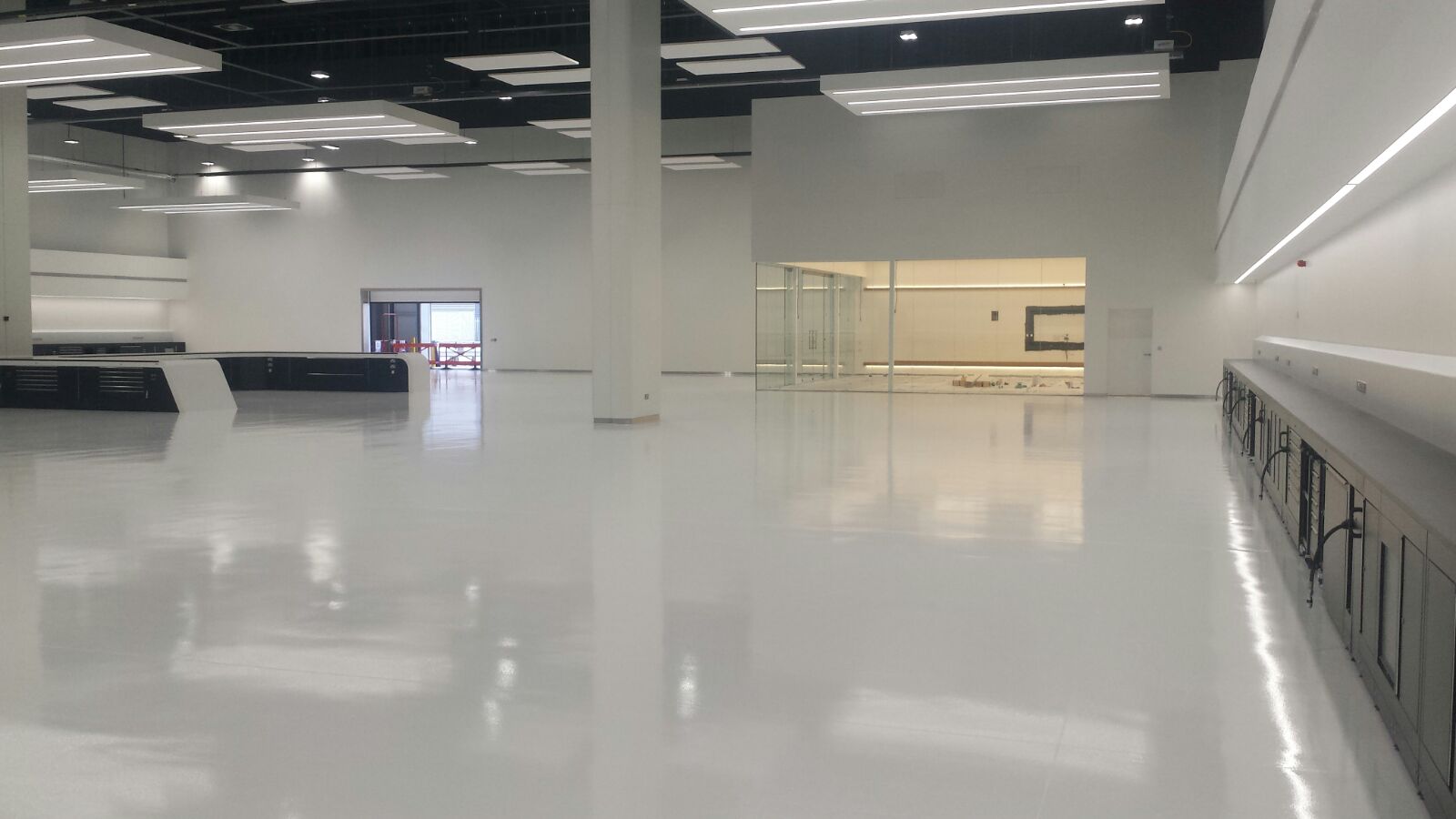 The UK's leading resin flooring specialist
Find Your Ideal Factory Flooring at Impact Flooring
If you're looking for a high quality factory flooring for your business, you have come to the right place. At Impact Flooring, we provide a wide range of industrial flooring solutions and there's something for every workplace. Whether you need a flexible flooring or one that's a little more unique, we're always able to help. At Impact Flooring, you are always able to find your ideal factory floor and there's no need to settle for a solution that only meets some of your criteria.
Factory Flooring that Ticks Every Box
When it comes to finding your ideal factory flooring, it's important to ensure that every box is ticked. This means really taking into account what you need the flooring to do and making sure it is capable of doing so. For example, if you work with a lot of chemicals then you will need a factory floor that's chemical resistant. Similarly, if you work with a lot of heavy machinery and vehicles you will need a flooring that's very durable.
Over the years, we have worked with a range of industries and businesses; this has allowed us to really understand the importance of finding the very best factory flooring for a specific location. Settling for anything less than the perfect floor will likely cause the flooring to become damaged a lot sooner than it should, simply because it is not cut out for the environment it is in. As some industrial flooring solutions are stronger than others, this should always be considered before it is installed.
Flooring at Impact Flooring
At Impact Flooring, we take the time to get to know you and your business. This allows us to truly understand what it is you do and what you need your brand new factory flooring to do. After all, there's very little point in paying out for a new industrial flooring solution unless it ticks every box. This would simply be a waste of time and money.
When you choose Impact Flooring, you are choosing a team of experts who really know what they are doing. With a great deal of experience and dedication, we're always on hand to ensure you find your ideal flooring solution. To find out more about factory flooring or any of our other industrial flooring solutions, get in touch. Contact the Impact Flooring team today on 02476480760 or via the online contact form.