The UK's leading resin flooring specialist
The Importance Of Heavy Duty Industrial Flooring
Flooring is always a very important feature of any given space. However, that level of importance is elevated when the flooring is for a property that is used for industrial purposes. Industrial units, manufacturing and engineering facilities, and factories, they can all be testing environments. As such, it's nothing short of essential to invest in appropriate heavy-duty industrial flooring – a flooring system that has been designed to handle the constant demands that are part and parcel of industrial spaces today.
The Benefits of Heavy-Duty Industrial Flooring
Optimal industrial flooring must be hardwearing. It must be tough – tough enough to easily tolerate spillages, heavy traffic, and an entire gamut of other things. Needless to say, workspace flooring must also provide a safe environment.
For the most part, people don't pay much attention to flooring. That is, until something goes wrong – a slip, a trip, a fall.
Tailored Solutions for Different Spaces
When considering industrial spaces, the requirements can vary significantly. Warehouse flooring, for instance, demands resilience and durability to withstand the constant movement of goods and machinery. It's crucial to select flooring that is not only robust but also conducive to the safety and efficiency of the workspace, preventing accidents and facilitating smooth operations.
Anti-Slip and Anti-Bacterial
Heavy-duty industrial flooring must be strong. It must be fully capable of withstanding all kinds of abrasion and of easily handling excess loading weight. Among the key specifications of any flooring is that it should be anti-slip, it should be anti-bacterial. In some industries, it will need to be chemical resistant.
Diverse Applications of Industrial Flooring
In environments such as medical offices, the flooring requirements are stringent. Medical office flooring, for instance, not only needs to be strong and durable but also hygienic and easy to clean, given the necessity to maintain a sterile environment. The selection of appropriate flooring is crucial to ensure the safety and well-being of both the medical staff and the patients while also complying with healthcare regulations and standards.
This is why resin flooring is a popular choice in an industrial setting. Resin floors are fully functional and come with a versatile finish. Resin floors can prove to be particularly cost-efficient when compared to other flooring types. Plus, resin floors have the capacity to last for a long time.
Durability
Resin flooring is essentially a plastic surface. These surfaces are created through the blending of various ingredients – ingredients that, when combined, initiate a rapid chemical reaction. This chemical reaction generates a very durable finish, which is the perfect choice for an environment that experiences heavy use.
Hygienic Industrial Flooring
In any industry, it is crucial to have hygienic industrial flooring. The smooth, seamless finish of such flooring minimises the accumulation of bacteria, dust, and dirt. This, in turn, means that the flooring is easy to clean and simple to maintain, meeting the diverse needs of different industrial environments.
Aesthetic Appeal
Aside from the various functional purposes, resin flooring portrays an aesthetically pleasing surface. In turn, this can have a beneficial impact on clients and customers.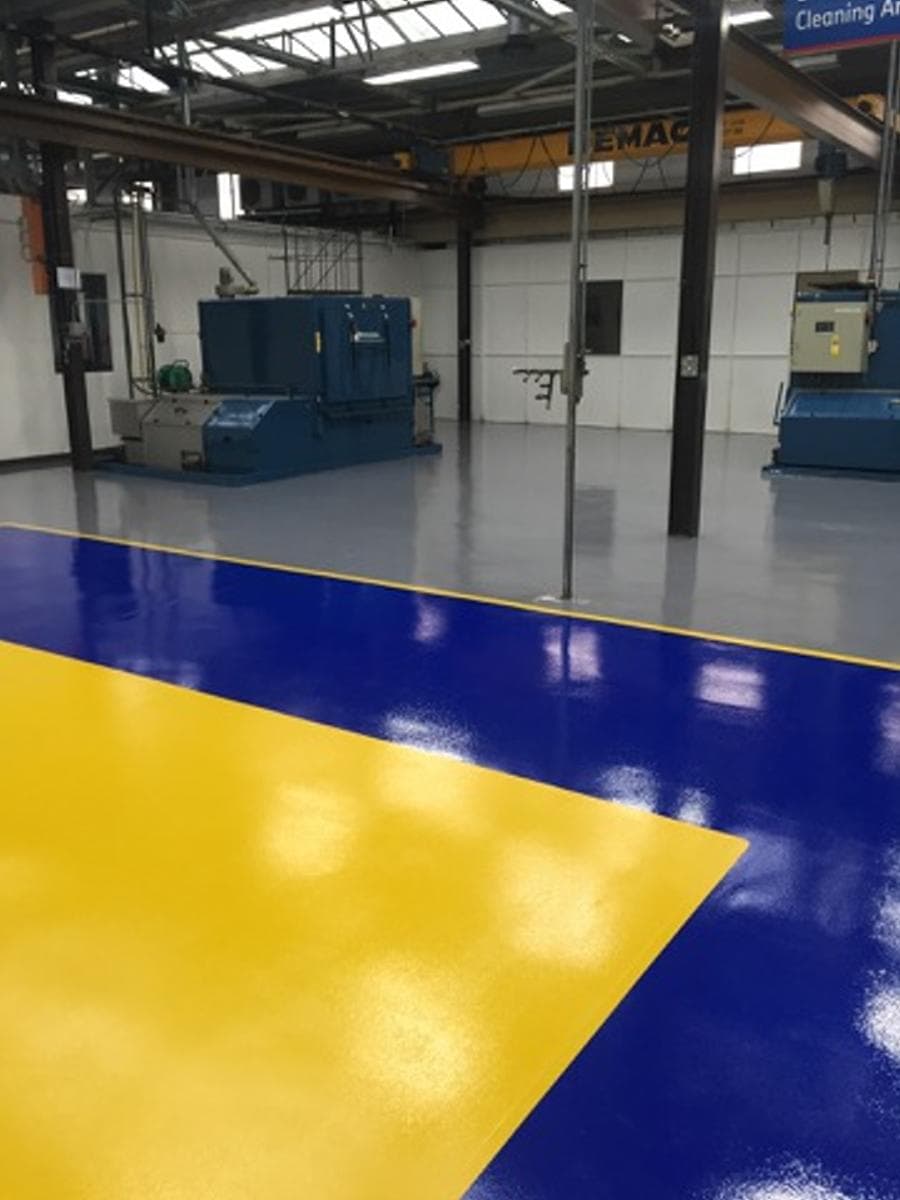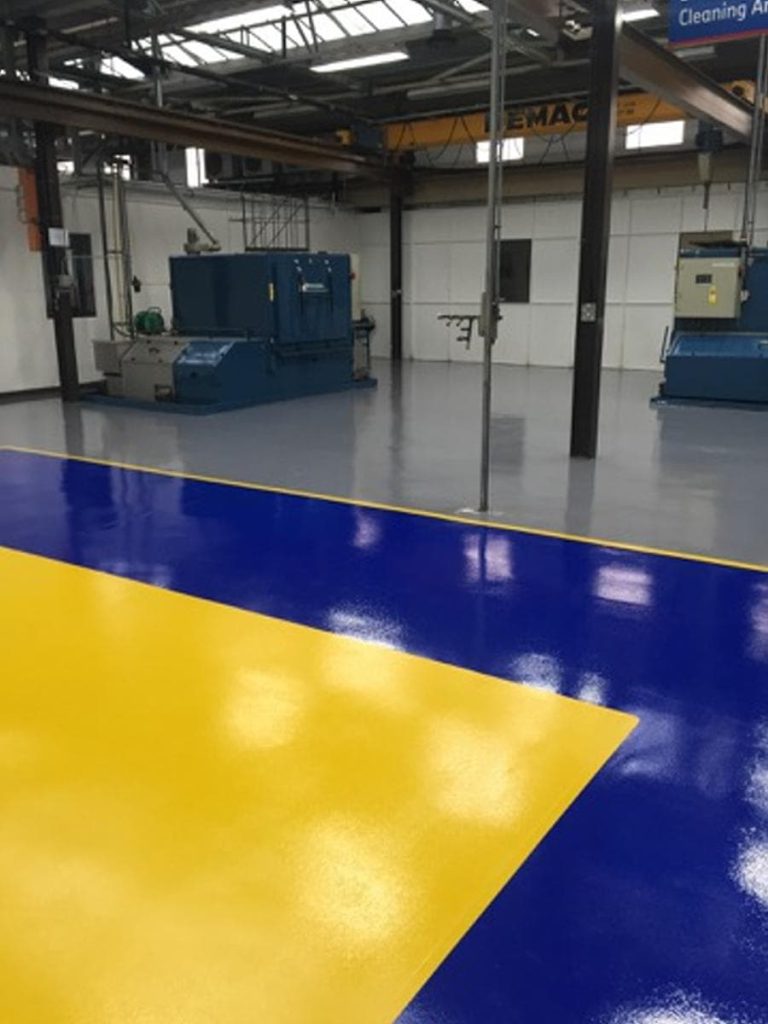 Our heavy-duty industrial resin flooring is ideal for you if you are in need of a flooring solution for a workspace. All of the resin flooring systems that we supply and install are highly reliable and incredibly durable. We can design bespoke flooring solutions for almost any scenario. In turn, this will create a workspace that is bright, easily cleaned, aesthetically pleasing, and, of course, extremely hardwearing.
For durable, reliable, and aesthetically pleasing heavy-duty industrial flooring solutions, contact us today!