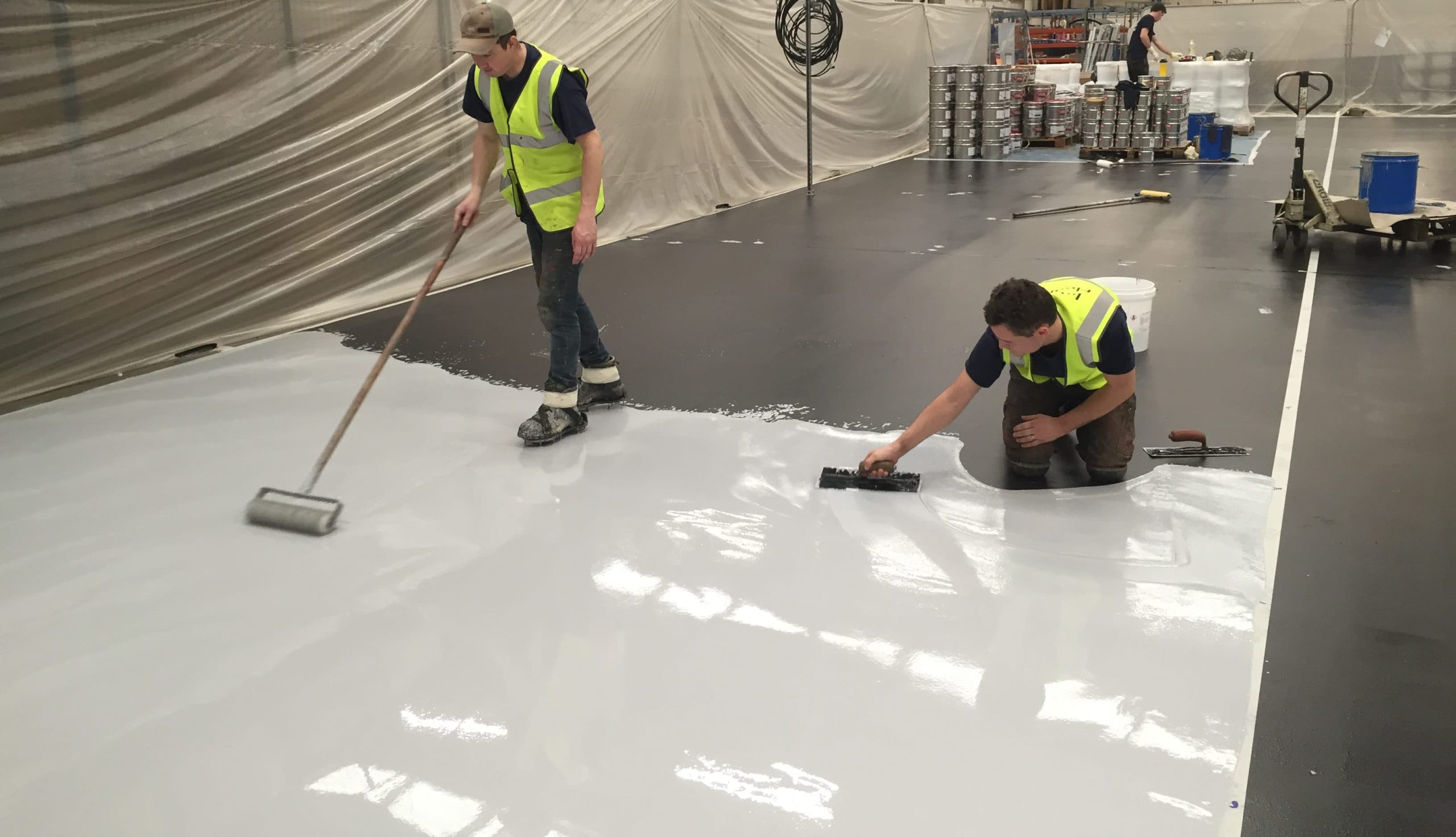 The UK's leading resin flooring specialist
Help Choosing Your New Warehouse Flooring
If you're looking for new warehouse flooring, you have come to the right place. At Impact Flooring, you won't be short of great options. We have warehouse flooring for every type of industry, which means that it isn't difficult to find an industrial flooring solution that ticks every box. If anything, you'll have too many options to choose from and no idea where to start. This is why we have listed some of the key warehouse flooring questions to ask yourself, before making your final decision.
Key Warehouse Flooring Questions to Ask Yourself
What Type of  Flooring Do You Need? – Though you may have a rough idea of what you need from a new warehouse floor, it's important to really ask yourself what properties are necessary. For example, does it need to be chemically resistant? Does it need to be easy to clean? When you have an idea of what you need, it's easier to narrow down your flooring options.
Do You Need Demarcations and Stencilling? – Choosing your new warehouse flooring isn't just about deciding on the best materials to choose, you'll also need to think about the finished product. In order to keep the workplace organised, it's worth thinking about demarcations and stencilling. This can help to highlight fire exits, pedestrian walkways and areas to avoid.
Do You Need Floor Coating? – In order to make your flooring last as long as possible, you may need floor coating. An industrial floor coating can make a floor stronger, more durable and a lot easier to maintain. Though it's an additional cost, it is a long term investment and may cut down on the need for future repairs.
Do You Have an Expert Team to Help? – It's vital to have an expert team of professionals handling your warehouse flooring, to ensure that it is installed correctly and to a high standard. This is where the Impact Flooring team come in.
Flooring Solutions at Impact Flooring
At Impact Flooring, we have a number of impressive warehouse flooring options. This means that you're sure to find the ideal flooring for your warehouse, regardless of what you need. It doesn't matter what industry you work in or the work that you do, we're confident in our ability to find a warehouse floor that ticks every box. To find out more about warehouse flooring and our top industrial flooring solutions, get in touch. Contact Impact Flooring via the online contact form.