The UK's leading resin flooring specialist
How Much Does Resin Flooring Cost?
The properties of resin flooring make it a popular surface for large-scale commercial properties. Thanks to its hard-wearing and easy-to-clean features, resin flooring is suitable for a range of different environments and uses. While it's difficult to predict precisely how much resin flooring will cost due to the many variations that need to be considered, you can typically expect to pay somewhere between £10 and £60 per m2. 
To fully understand how much resin flooring will cost, there are many aspects to consider that will affect pricing. Below, we've compiled some important factors you should consider when searching for the ideal resin floor for your commercial property. 
Factors that determine the price of resin flooring
Here are three factors that commonly affect the price you will be quoted for a commercial resin floor: 
Quality
It stands to reason that the higher the quality of the resin floor, the more expensive it will be. Some resin floors have heat and chemical-resistant properties, making them much more resistant and hard-wearing for commercial buildings. The better the resin you opt for, the more you should expect to pay. So, if you're in the market for hygienic flooring, your costs will likely be higher than a warehouse.
Size
By size, we mean the size of the area that you're hoping to cover with resin flooring. Most resin flooring jobs are quoted in metres squared, and the bigger your floor plan, the more expensive the floor will be. So, when enquiring, please try and include a rough idea of the size, and we'll be able to get back to you with a more realistic view of costs. 
Substrate
The substrate refers to the surface condition that will be underneath the resin when it is laid. If the floor is currently in bad shape, you will need to invest in flattening and repairing the substrate before laying your resin flooring, which is likely to result in a higher quote. 
Choosing the best resin flooring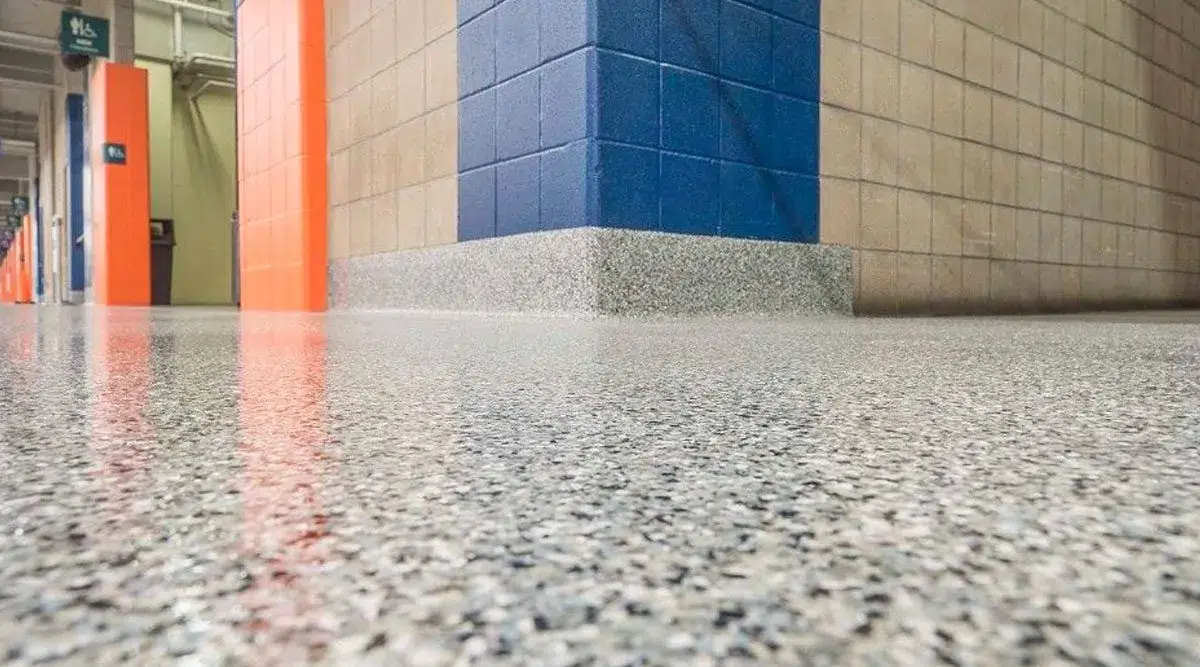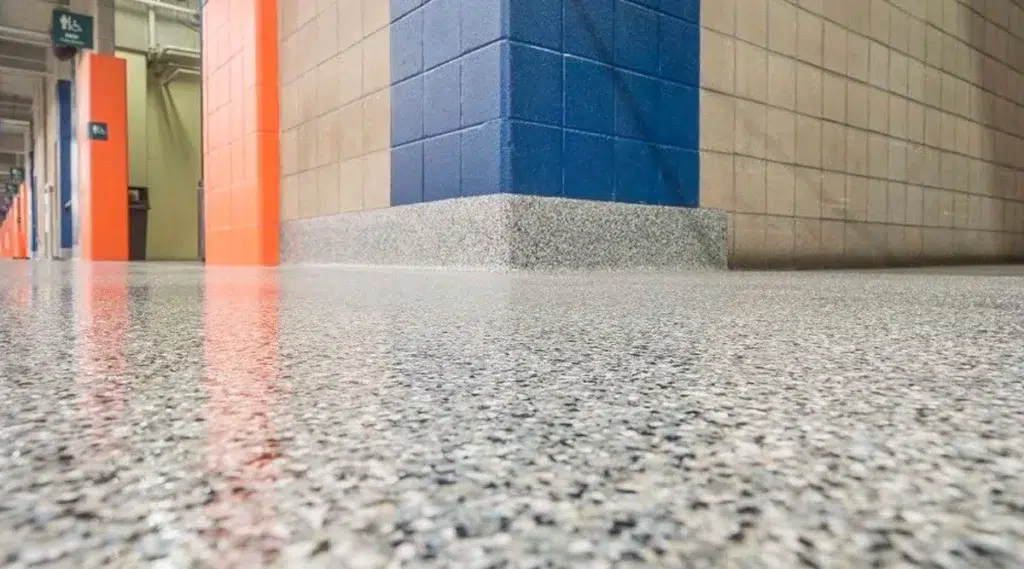 Is the best resin flooring always the most expensive? Not necessarily. But you need to ensure the resin you choose is fit for purpose and won't need replacing almost immediately after it has been laid. Some resin flooring,  including Epoxy Floor Coating, has several beneficial properties that may be well suited to your commercial building, which include: 
Abrasion-resistant – heavy loads won't damage the floor. 
Chemical-resistant – certain hazardous materials won't damage the floor. 
Anti-slip – some resin floors contain anti-slip properties for use on floors or stairs.
Easily cleaned – some resin flooring can withstand high temperatures for cleaning and coving, eliminating ninety-degree-wall-to-floor angled junctions.
Ultimately, it's a good idea to speak to a flooring specialist before deciding what you need. If you can detail your needs and requirements and the typical usage of your commercial property, this is the ideal starting point from which to develop a personalised quote. 
Is there anything else you should know about resin flooring?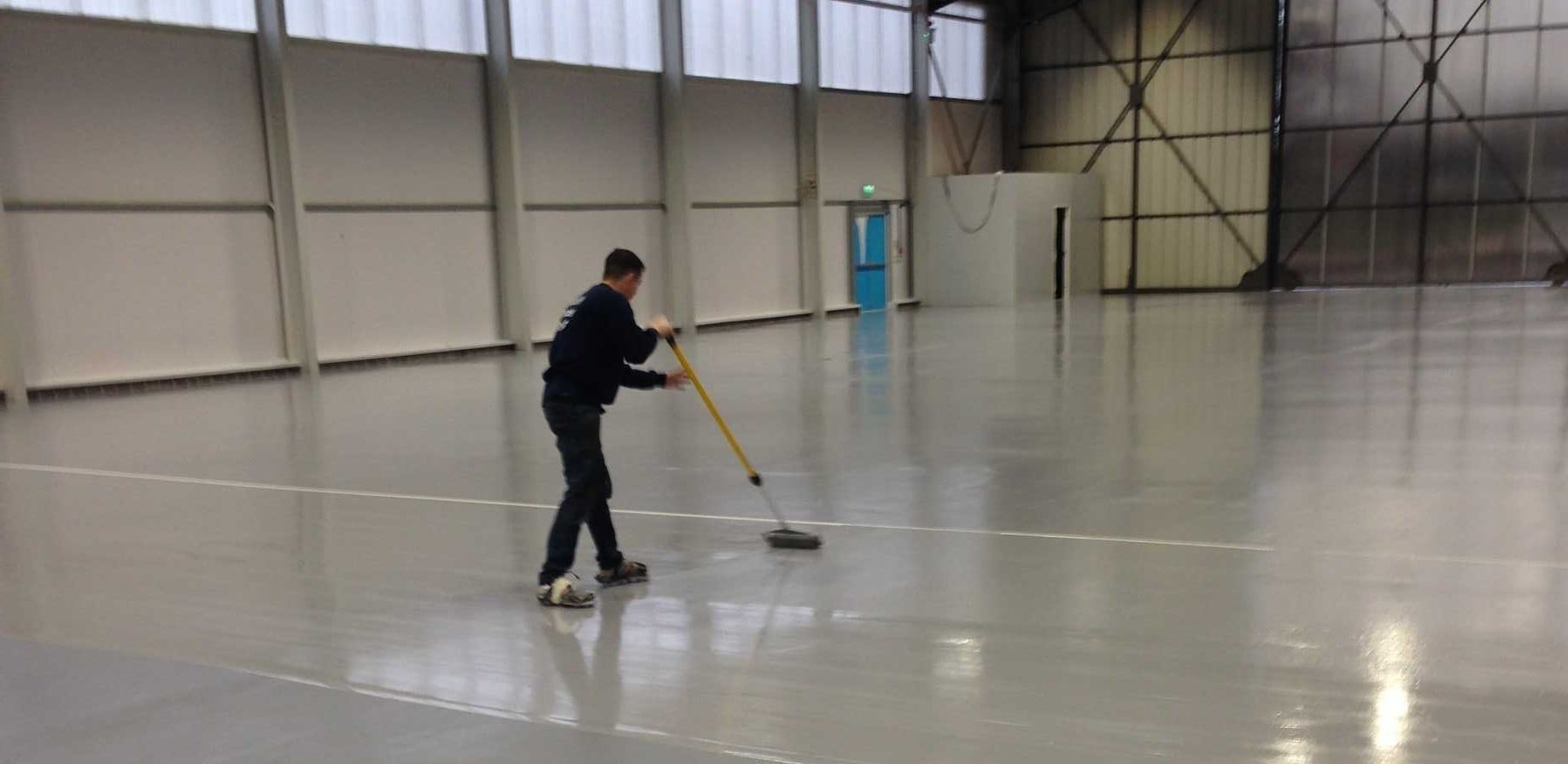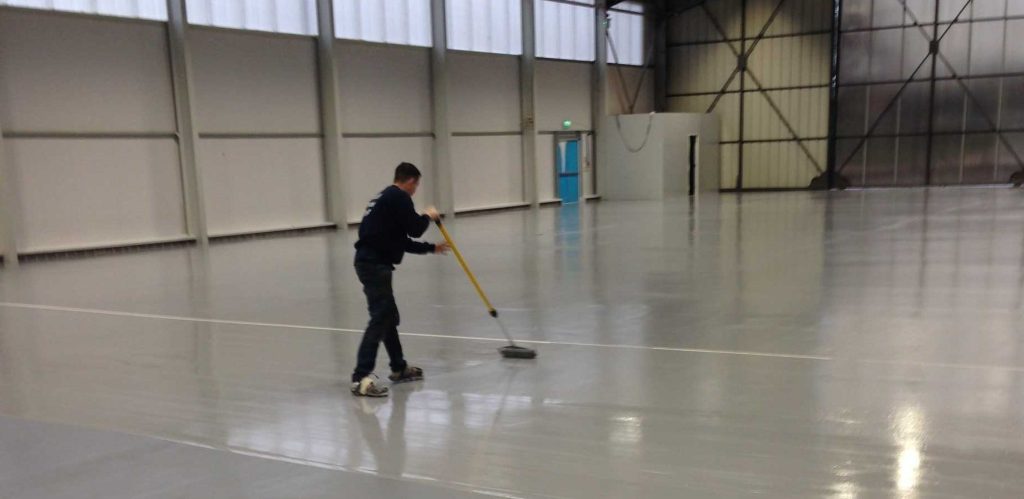 Resin flooring is one of the most durable flooring solutions on the market and is highly sought after by commercial property owners. Although a resin flooring quote might come in higher than other materials, it is often a more cost-effective solution in the long term. You will typically spend less on maintenance or replacing damaged parts over the course of many years, which means that it's the ideal solution for a permanent floor and sustainable management of your commercial property.
If you're interested in learning more about the cost of resin flooring, our team are on hand to answer any questions. So give us a call on 02476 995 538 or contact us here.