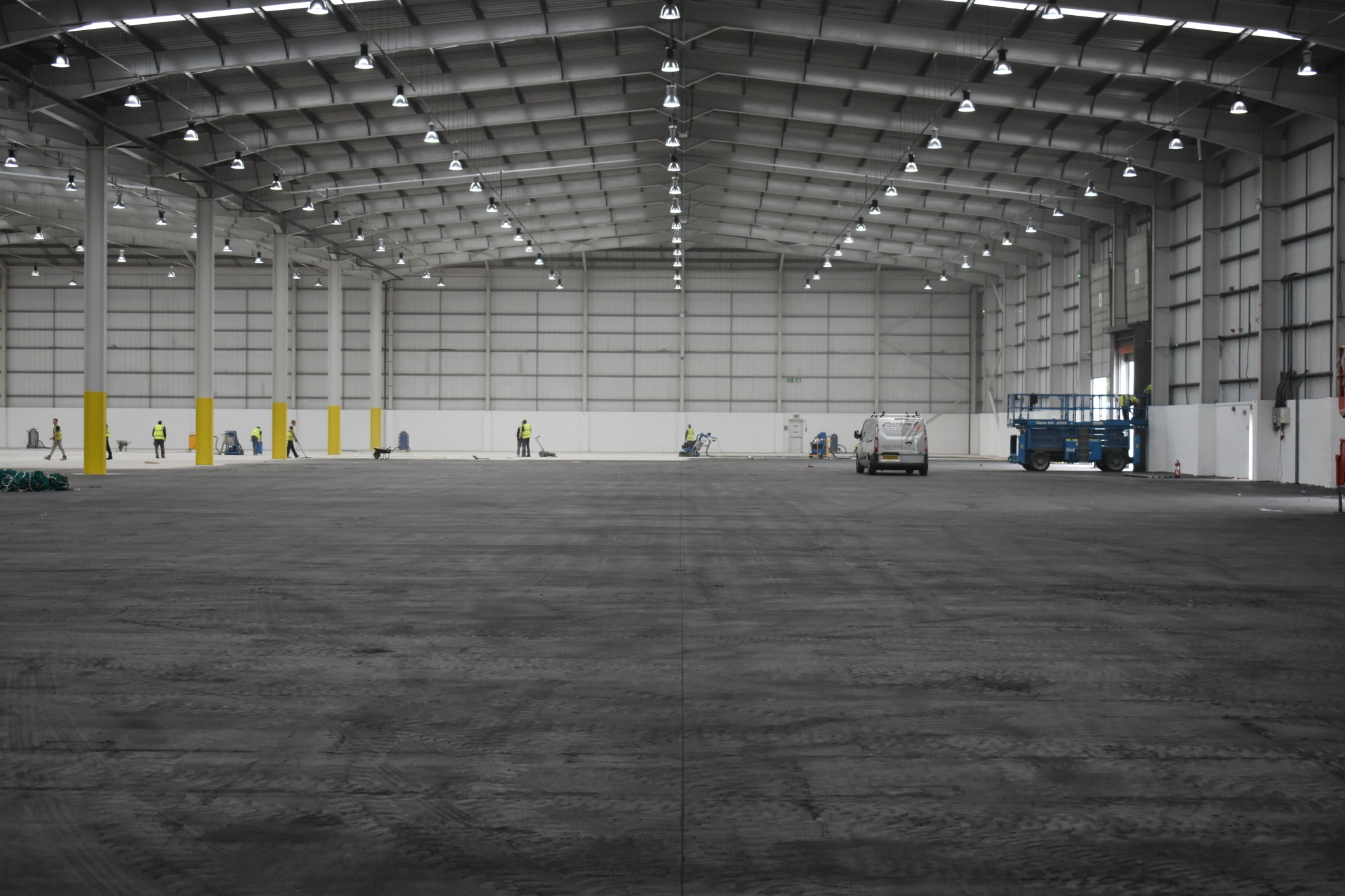 The UK's leading resin flooring specialist
Do You Know This About Flooring Processes?
Industrial Flooring
When it comes to having an industrial floor installed, most people leave everything up to the professionals and this is generally the best thing to do. After all, we know what we're doing and we're able to ensure everything is installed professionally and to a high standard. However, on the odd occasion, you may find yourself wondering what the industrial flooring process involves.
If you are having a new floor installed or you are considering swapping your existing industrial floor for something better, it's beneficial to understand a little bit of what's involved. At Impact Flooring we work with a range of different clients, many of whom require a brand new industrial floor, and our talented team prepare, install and complete the job from start to finish. So, what does the industrial flooring process involve?
Our Industrial Flooring Process
As we have a great deal of experience in this industry, the team at Impact Flooring are able to offer a full floor installation; from deciding on the best flooring solution right through to finishing the job with demarcation and stencilling. Here's what we do:
We Survey the Site – Every business is different and therefore we start by conducting a complete site survey. This includes finding out what is needed, what floor is already in place and more about the location. We consider aspects such as the job the new floor needs to do and whether it requires any special characteristics, such as being chemically resistant or flexible.
We Plan the Installation – Using the information gained from the site survey, we begin to plan our installation. This includes choosing the best flooring solution for the location and thinking about the level of work involved. Then, we take into consideration the flooring solution that's being installed and provide a free quote.
We Prepare the Site – Once we have agreed on an installation plan and all work is confirmed, we begin preparation. This involves delivering all of the materials to the site, removing the existing floor and conducting risk assessments.
We Begin Installation – After the entire site is prepped and ready, the floor installation can begin. Our experienced team of industrial flooring experts install the floor professionally and on time.
To find out more about Impact Flooring and our industrial flooring process, get in touch. Our team are available to help with any queries you may have. Contact us today on 0247 648 7028 or via the online contact form.