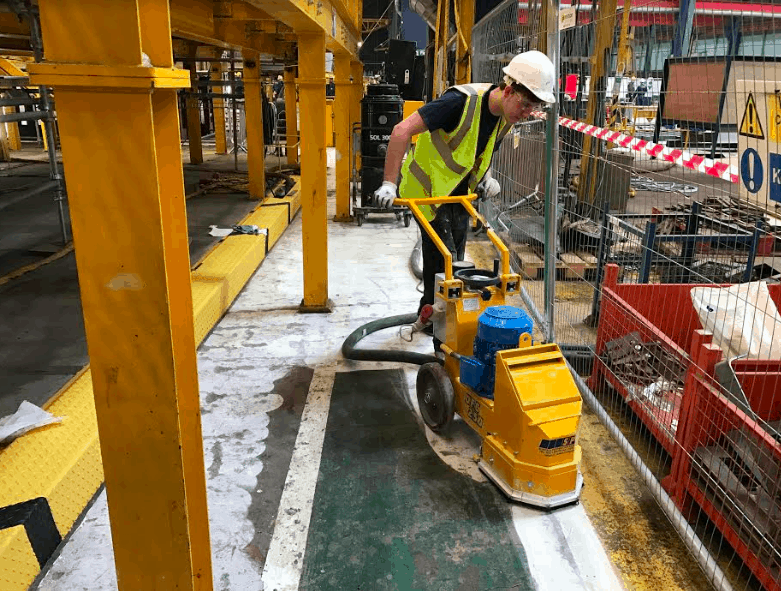 The UK's leading resin flooring specialist
At Impact Flooring, We Do Industrial Flooring Differently
There are a lot of different companies out there that provide what we do, industrial flooring. However, at Impact Flooring we like to think that we offer something that others do not. Instead of merely providing our clients with a standard industrial floor, we make sure we provide a full flooring solution to be proud of.
What Makes Impact Flooring Unique?
We offer the full industrial flooring package, from planning and preparation right through to installation and completion. This means that rather than simply turning up and installing a new floor, we're able to take care of everything from start to finish.
We take the time to get to know the businesses we are working with. By finding out what the business does and the type of industrial environment it is, we're able to suggest the very best flooring solutions for the job.
We approach every project individually, understanding that it's unique. Every industrial environment will require something different from its floor and so we offer a range of bespoke solutions. This means the floor can be designed with you in mind.
We don't offer anything less than a high quality, professional service. The Impact Flooring team view each project as more than just a job and we always go out of our way to ensure everything is taken care of. Plus, we're always on hand to answer questions.
Industrial Flooring Solutions For Every Business
At Impact Flooring, we have worked with a wide range of clients and this has allowed us to grow as a team in regards to skill and experience. By working with all different types of businesses in a variety of industries, we've been able to expand our flooring solutions and services. Now, rather than simply offering a group of generic flooring options, we're able to create bespoke flooring solutions that tick every box you need it to. Whether your new floor needs to be chemically resistant or extremely flexible, we're able to provide it.
Our range of flooring solutions is constantly growing; epoxy floors are currently very popular and we're always hearing from clients that need floor coatings. We're even able to offer repairs, finishes, coving and stencilling. Whatever it is you need, Impact Flooring are on hand to help. To find out more about Impact Flooring and the industrial flooring solutions we offer, get in touch. Contact us today on 0247 648 7022 or online.