The UK's leading resin flooring specialist
Why You Need the Right Industrial Flooring for Your Industry!
There are numerous industrial flooring choices available and being aware of the right choice for your industrial property will save time and money. Below, we examine a few of the most popular flooring choices for industrial settings.
Flow Applied Resin Flooring
This industrial flooring surface most frequently features a smooth surface. Nevertheless, a surface dressing is an option for any areas that a non-slip surface is called for.
Flow applied resin flooring can, and often is, confused with paint. It is, though, a far thicker substance (typically 2-3mm) which makes it much more durable and it will last for a long time.
Epoxy and Polyurethane Floor Coatings
Epoxy and polyurethane floor coatings are appropriate for areas that are in need of a chemical-resistant, dust-free, hard-wearing finish. It's an ideal flooring surface when floor markings are necessary as well.
Though epoxy and polyurethane floor coatings mostly come with a high-gloss finish, a matt finish is also an option.
Epoxy and polyurethane floor coatings can be used to completely transform worn concrete surfaces. Not only does this floor coating transform the appearance but it's also easy to clean.
Heavy Duty Screed Flooring
Resin screed is the ideal flooring choice for heavy-duty screed flooring where optimum durability is desirable given that this type of flooring surface will last for a long time even when the environment is extreme.
On account of it being particularly hard-wearing, polyurethane resin screed is a suitable choice for many industries. However, since it's entirely impervious and it offers excellent chemical resistance, polyurethane resin screed floors are very well suited to food environments.
Multi-Layer Industrial Resin Flooring
In a multi-layer industrial resin flooring system, all individual layers incorporate an aggregate. In turn, this allows the flooring surface to be slip- and wear-resistant.
Multi-layer flooring surfaces feature a finish that is highly decorative either in a flake-type aggregate system or in a coloured quartz aggregate system.
This floor surface is ideal for showrooms, sports complexes, reception areas, and much more.
Industrial High Build Floor Coatings
Industrial high build floor coatings are perfectly suited to areas that require a much harder wearing floor coating than standard floor paint can provide. For example, industrial high build floor coatings would be the ideal choice in areas that encounter continuous foot traffic and/or regular light-wheeled traffic.
It's a surface that doesn't flake, and because industrial high build floor coatings are a single colour throughout, if it succumbs to scratches the scratches do not show.
High build floor coating is available in a variety of colours. It is often used to differentiate various areas such as work stations, gangways, etc. It's also useful in prolonging the life of a floor or, after repairs have been made to a floor, high build floor coating is an excellent application in terms of aesthetic appeal.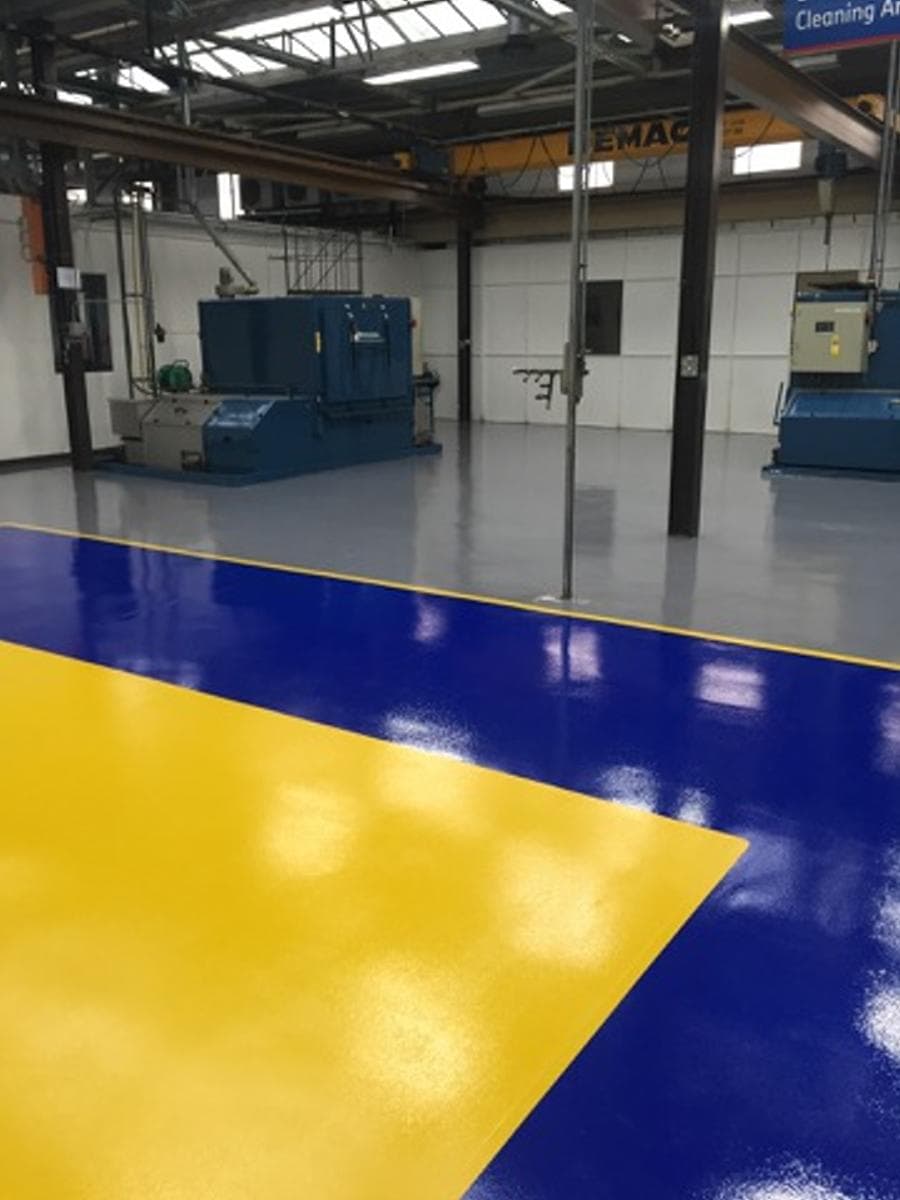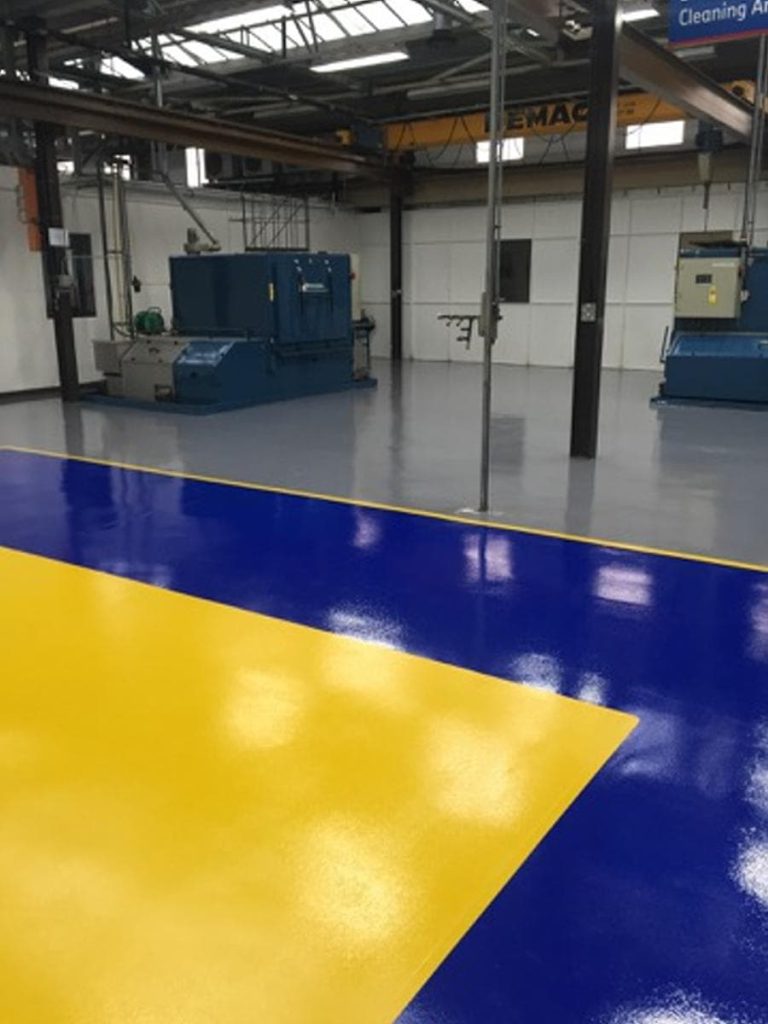 Industrial Flooring at Impact
If you would like any more information about our flooring solutions or to answer a question about industrial flooring, please get in touch and our team of flooring experts will be on hand to help as soon as possible.