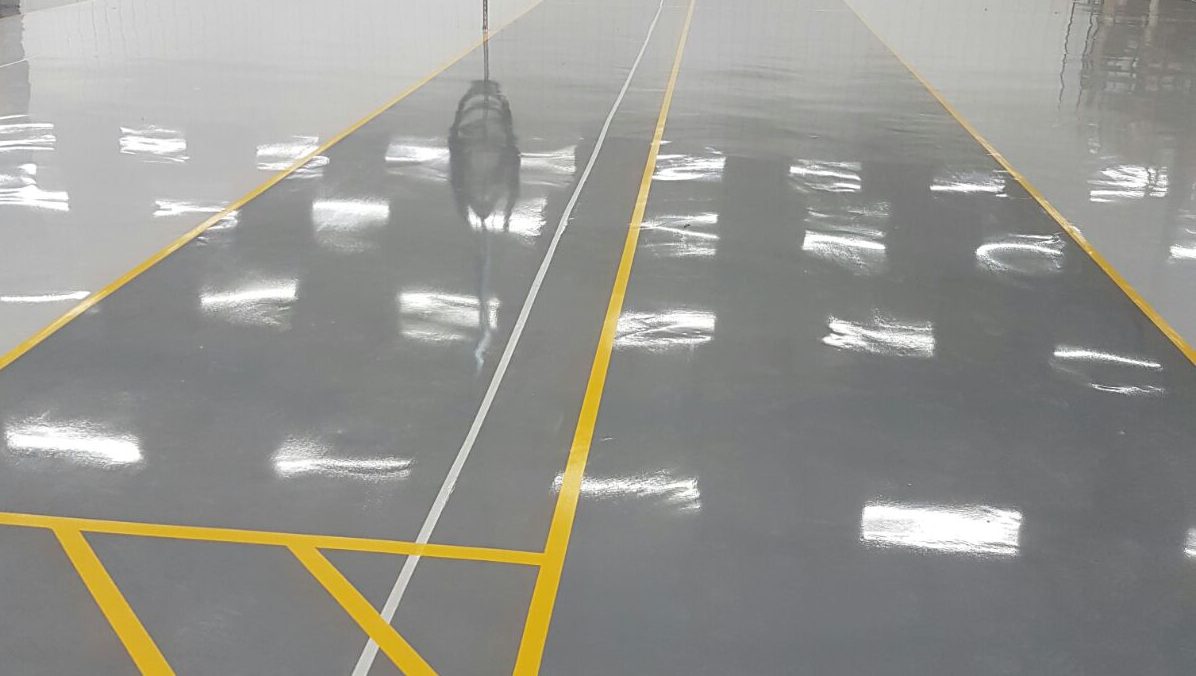 The UK's leading resin flooring specialist
Start 2019 With Brand New Industrial Flooring
There is no perfect time to have an industrial flooring solution installed at your place of work, but there's really no point in waiting. With the new year right around the corner, it's time to start thinking about kicking off 2019 with a flooring upgrade. There are a number of fantastic industrial flooring solutions to choose from, many of which use modern techniques and materials. This means that a brand new industrial floor is likely to be significantly better than the one that you currently have. If you're thinking about updating your business with a new floor, now is the time to get started.
New Industrial Flooring Solutions
As there are a lot of industrial flooring solutions to choose from, it can be difficult to know where to start. This is where we come in. We have been working with industrial flooring solutions for a number of years now, which means that we know what works and what doesn't. By taking into account the type environment you have and the work that we do, we're able to come up with some excellent industrial flooring options. Even if you are looking for something a little bit more unique or out of the ordinary, we can design a flooring that is completely bespoke. This isn't something that every industrial flooring company can do. However, we know that getting the very best flooring is vital. Otherwise, what's the point?
Industrial Flooring at Impact Flooring
At Impact Flooring, we have a number of great industrial flooring solutions for you to choose from. This means that you are sure to find a solution that ticks every box, regardless of the type of industry that you work in. It really doesn't matter what you need from a brand new industrial flooring, we're able to find something that will work for your business. As experienced and skilled professionals, we are confident in our ability to offer an unmatched service. Whether you are interested in a chemical resistant flooring or something a little different, our fantastic team are here to help. From the moment you contact us to the moment the flooring has been finished, you can rely on us to provide a high quality service. To find out more about getting an industrial flooring solution in the new year, get in touch. Contact Impact Flooring today on 0247 648 7184 or via the online contact form.